There's never a one-size-fits-all in shampoos. So, we found a company that launches shampoos for every hair type. These shampoos give amazing results and leave your hair like never before.
The company which we decided to give a shot this time was Moroccanoil.
It is an Israeli company that manufactures argan oil-infused hair products. We have been researching their shampoos for months.
Through our research and customer reviews, we have found that these shampoos have numerous advantages and disadvantages. Here is a detailed MoroccanOil Shampoo review from our side.
So, if you want to know what we have found and whether should you be investing in buying these shampoos or not, stay hooked!
MoroccanOil Shampoo Review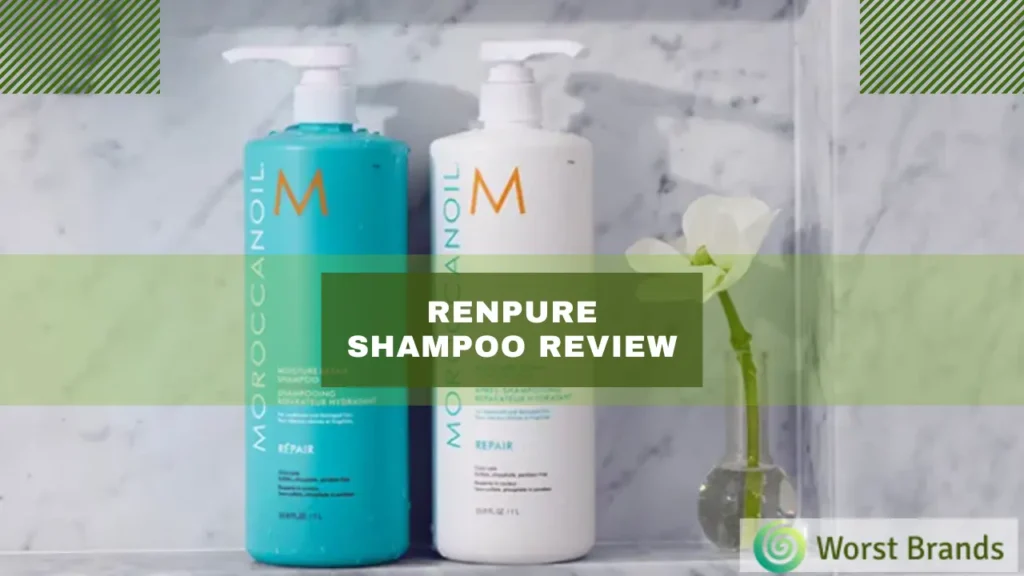 So a little back story before we dive into the pros and cons of the shampoo:
MoroccanOil started offering its argan oil-infused products when its co-founder, Carmen Tel, went to a salon in Tel Aviv to treat her hair.
Her hair got severely damaged after she dyed her hair and decided to give her hair a new life.
The stylist at the salon in Tel Aviv treated her damaged hair with argan oil-infused products, which greatly affected her hair and inspired her to do this.
She then decided to start manufacturing and selling these products, making them easily available to people all over the world.
She first had to convince her husband to help her achieve her goal. He helped Carmen with her company. They both have worked hard to reach where they are now.
The brand aims to "Empower stunning transformations and make things that inspire confidence." MoroccanOil has also won 120 awards and is used by many well-known celebrities.
As mentioned earlier, there is nothing like a one-shampoo-fits-all because every person on this planet has a different hair type from the other.
Thus, MoroccanOil offers a wide range of shampoos to treat their customers' hair problems.
To choose a shampoo, you first need to identify the problem with your hair. You will have to see if you have oily hair, dry hair, frizzy hair, or whether your hair problem has dandruff.
When you are done with this, here is what you can choose from:
1. MoroccanOil Hydrating Shampoo:
You can use this if you want to change your hair from being dry to being well-hydrated and looking healthy.
Our teammate used this shampoo, and it worked miraculously on her hair. It made her hair soft and shiny after a single wash. It also treated her damaged hair.
However, some people have said that they did not feel any difference after washing their hair with this shampoo.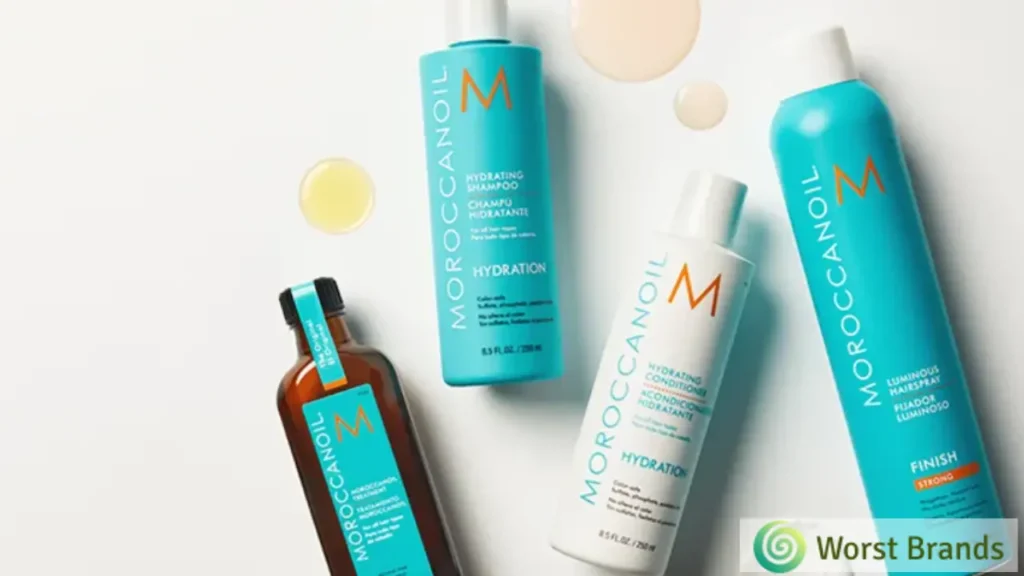 You might also love to read the following blogs about other shampoo brands:
2. Moisturizing Shampoo:
This shampoo is for you if your hair has weakened over time and is now severely damaged. It lives up to its claims and makes your hair thick and smooth.
Unfortunately, one of our teammates tried this shampoo, and she had a rash on her back after using this shampoo.
We would recommend you avoid using this shampoo if you have sensitive skin.
3. Smoothing Shampoo:
You should pick this shampoo if your main goal is reducing frizz from your hair and making it manageable.
Reviews suggest that this shampoo has helped them overcome the problem of humidity and helped them cure frizzy hair.
4. Extra Volume Shampoo:
You should pick this shampoo if you want thick, voluminous hair. People who have used this shampoo have said that it works and leaves their hair like never before.
Also, all of these shampoos have an amazing scent. People even say that it has the best smell and lasts very long too!
Pros and Cons of MoroccanOil Shampoo
Having discussed many MoroccanOil Shampoos, let's have a quick look at some pros and cons of MoroccanOil Shampoo:
Pros:
It contains antioxidant-rich argan oil
Strengthen broken strands
Keep hair moisturized
Reduce frizz in your hair
Safe for color-treated hair
Sulfate-free
Cons:
It might be pricy for you
Not for people having sensitive skin
Are MoroccanOil Shampoos Safe for Your Hair?
The ingredients present in these shampoos are all safe and can be used by anyone and everyone.
However, some customers have said that the dandruff in their hair became worse after they used the product and started increasing.
Not only this, but some individuals, who were affected by seborrheic dermatitis, said that it aggravated the problem and damaged their facial skin.
Also, some people have complained of getting rashes on their back or having back acne.
We would suggest that people with fungal skin problems or sensitive skin not use this product as it might cause serious problems.
Apart from people with sensitive skin or with fungal skin problems, this shampoo is safe to use for all hair types as it's paraben-free, and hence, causes no damage to your hair.
Furthermore, shampoos from MoroccanOil are also sulfate-free and have a safe ingredient known as Disodium Laureth Sulfosuccinate. It is used as a cleansing agent and washes away dirt and oil from your scalp.
The company also uses moisturizing red algae, which is also very beneficial for your hair.
All in all, if you have sensitive skin or any fungal infection, this shampoo is not for you. If not, then you should give this shampoo a try.
Is MoroccanOil Shampoo Pocket Friendly?
The shampoos which are manufactured by MoroccanOil are very high in price, but the users say that the investment is worth it.
Our team also has the same opinion. These shampoos might be expensive, but they are all you need to cure your severely damaged hair and give them a new life.
MoroccanOil shampoos treat every hair problem in the best way. These shampoos treat hair fall, dandruff, and dull, dry, and dead hair.
Not only this, but the quantity of the shampoo is also enough to last you a long.
Hence, your money will not go down the drain if you buy these shampoos. Instead, you will get amazing shampoo in good quantity.
Conclusion:
MoroccanOil shampoos are worth a try if you consider all the above factors. The fame that these shampoos have gained over the years is for a reason.
MoroccanOils' oil-infused products contain many ingredients like red algae and argan oil, which are very effective for your hair.
They might be a little pricey, but the quality and quantity of the products are good. Also, the scent of these shampoos is amazing and lasts till the next wash.
If you are about to buy this shampoo, I recommend you move on. Remember that this shampoo is not for people with sensitive skin or fungal skin infections.
Our team had a great experience researching this product, and we are thinking of repurchasing it and keeping using it until we find a better alternative.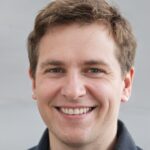 Steven Settles is a professional content writer with over 7 years of experience in writing for different niches, including brand reviews, technology, fitness, and more.
Currently, he is working as a content writer for WorstBrands, where he provides insightful reviews of different products, including home appliances, outdoor gear, fashion, and kitchen products. In his free time, Steven enjoys traveling and exploring new places.