When my colleagues and I went on a 7-day retreat, one of them forgot to pack her hair care bag.
She bought another shampoo in travel size. However, it was the worst decision ever!
Her natural hair turned frizzy and dry. So, she found Emerge shampoo in her second attempt to get a better shampoo.
In this Emerge Shampoo Review, I will share her experience using Emerge shampoo with you.
Emerge Shampoo Ingredients
Emerge Hair Care line comprises 6 products to treat your natural curls, coils, or waves. Different products have different ingredients for different purposes.
Here are the ingredients of Emerge Shampoo.
Capric Acid
Caprylic Acid
Cocamidopropyl Betaine
Coconut Acid
Fragrance
Glycerin (Vegetable)
Glycol Distearate
Guar Hydroxypropyltrimonium Chloride
Lauric Acid
Panthenol
Pequi FruitOil
Phenoxyethanol
Polyglyceryl-4 Caprate
Polyquaternium-7
Sodium Benzoate
Sodium Chloride
Sodium Isethionate
Sodium Lauroyl Isethionate
Sodium Methyl Cocoyl Taurate
Sodium Methyltaurate
Sweet Almond Fruit Extract
Sweet Almond Oil
Tocopherol
Water
Xanthan Gum
Zea Mays (Corn) Starch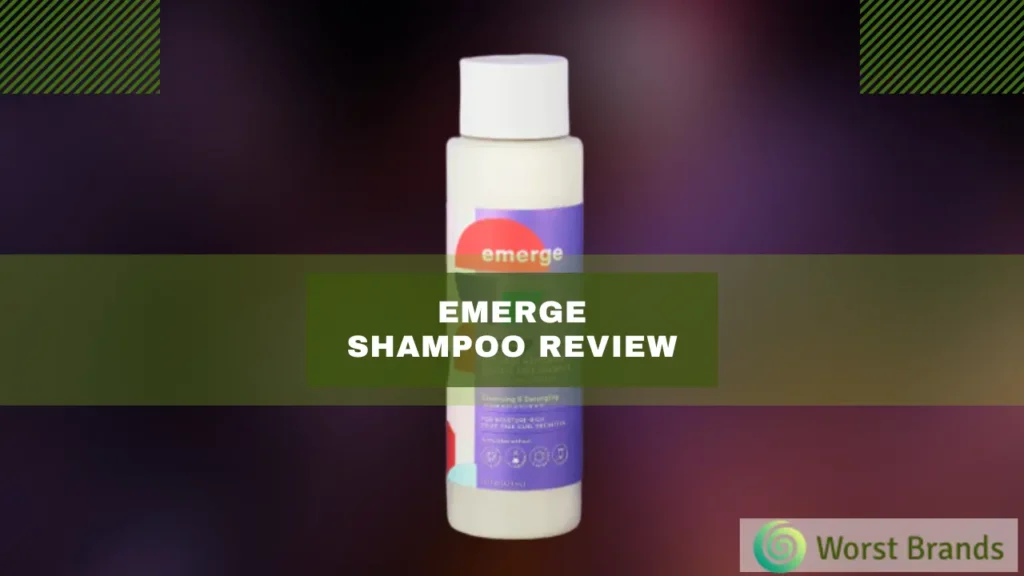 Emerge Shampoo Review
What happened to be a makeshift shampoo for a 7-day trip turned out to be a worthwhile purchase.
When my friend got the Emerge shampoo, she felt it got the job done!
Her hair felt cleansed, and her curls were pretty defined. She was not expecting much. She was going to switch back to her Shampoo once the trip ended.
However, upon returning, she discovered she had run out of her Shampoo. So, she kept using the Emerge Shampoo.
Upon first impressions, the Shampoo does not stand out to you. It is a simple shampoo formulated for curly to coily hair types.
However, with gradual use, you can feel a difference in texture, shine, and strength.
It makes your hair frizz-free, detangles it, and locks in moisture into the hair.
My friend's hair was dry and damaged due to treatments. The almond milk infused with Pequi Oil and shea butter in Emerge SHampoo helped to improve the texture.
She was especially impressed by its hydrating properties. The sulfate-free Shampoo cleanses your hair using milder surfactants.
However, there is a concern for me. Firstly, the Shampoo is not for all hair types.
So, if you have an oily scalp, the Shampoo cannot remove buildup efficiently. This would be a hindrance to promoting a balanced medium for hair growth.
Moreover, my friend complained that she had to pair the Shampoo with other treatments for great results.
Softening Conditioner, Moisture Lock Leave-in Conditioner, Holding Gel, and Mask constituted the after-shampoo care.
The cost of these summed up to a considerable sum. This was against the buying point of this Shampoo. The Shampoo itself costs under $20!
Pros and Cons of Emerge Shampoo
Pros
For Damaged and Curly Hair
Cost Effective
Sulfate-free
Cons
Emerge Shampoo: What Do Customers Say?
In this Emerge shampoo review, we have included the experience of others using this Shampoo.
We delved into the realm of customer reviews and searched on Amazon.
The Shampoo does not have many reviews by number. Out of less than 100 reviews, the customer rating stands at 4.3 stars out of 5.
Out of these, 69% of the customers rate it 5 stars. This is a mediocre rating.
Customers love the price, and those of the waves end of the spectrum love it! However, the coil girls claim that it does not detangle their hair.
Other customers hope for the brand to have a broader range. My friend also complained about buildup on hot days.
Is Emerge Shampoo Worth It?
Yes, but with a condition. We review multiple hair care products. We have also seen some excellent shampoos for natural hair, like Rahua.
So, this Shampoo is not our favorite. Rather, it is a budget-friendly option. The cost comes down to $0.81 per fl. Oz.
Also, if your curls are high maintenance, you are better off not using this.
We like the Shampoo because it is free of most allergens and does not employ animal testing.
You might also love to know if Tigi Shampoo is Good? or whether Rusk Shampoo is Worth it.
Where to Buy Emerge Shampoo?
Here are some of the major retailers of Emerge Shampoo.
Amazon
Target
Walmart
Bed Bath and Beyond
My OTC Store
Kroger
eBay
Why Choose Emerge Shampoo?
Here are a few reasons to choose Emerge shampoo.
It is free of harsh surfactants. Instead, it uses mild surfactants to cleanse dry hair.
It is free of parabens. These compounds are carcinogens and cause fertility issues.
Synthetic fragrance in shampoos carries Phthalates. This is an irritant. So, Emerge Shampoo emerges to be free of these.
The Propylene Glycol in the Shampoo increases shelf life but irritates the scalp. The Shampoo is also free of that.
The Mineral oil in shampoos causes hair to weigh down and irritate the scalp. The Shampoo does not contain mineral oils.
It is formulated for curly hair. These hair types require extra love. So, the gentle formulation helps to preserve and improve texture. It also carries Caprylic Acid and Panthenol to treat dandruff.
Does Emerge Shampoo Have Sulfates?
No, Emerge Shampoo is free of ALS/SLS/SLES harsh surfactants. It carries Sodium Lauroyl Isethionate, which is a milder surfactant. This allows for the improvement of damaged hair.
Possible Side Effects of Emerge Shampoo
Here are a few possible side effects of using this Shampoo.
Cocamidopropyl Betaine, derived from coconut oil, helps to cleanse the hair. However, it can induce allergies in some users. So, you can get an irritated scalp, hives, and sores from this.
Though it does not contain Phthalates, it is not free of fragrance. This can induce nausea in some users and cause scalp irritation.
Phenoxyethanol, a well-known preservative in cosmetics, is a low-grade sensitizer.
A study estimates that 2% of users can be allergic to Sodium Benzoate as a preservative. The compound causes swelling and itching.
Final Words
Emerge It's Knot Happening Sulfate Free Shampoo is formulated for curly to coil hair types. It is especially beneficial for damaged hair.
Moreover, it is also budget-friendly! My friend was quite satisfied with the results and used it for over a year.
While it is sulfate-free and effective in improving hair's texture, shine, and strength, it may not be suitable for those with oily scalps.
Overall, it is a good option for those with curly hair looking for a cost-effective product. However, it may not be the best option for everyone.
It's important to consider your hair type before making any purchase.
Frequently Asked Questions
Q1: Does Emerge Shampoo Have Silicones?
Unlike most shampoos, it is free of silicones in its formulation. Drug store brands often add silicones to shampoos that weigh down the hair and cause buildup.
Q2: How to Contact Emerge?
You can contact the company on the official website. The brand had a complaint form on the webpage. For urgent issues, you can call them on the hotline at 866-921-0345.
When my friend contacted the company, she loved how cordial and helpful the staff was. Your query will be heard carefully. You will also get a response in adequate time.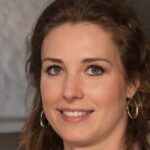 Crystal Hafley is a dedicated writer and content creator for WorstBrands, where she specializes in writing insightful reviews about kitchen appliances and fashion products.
With her expertise, Crystal provides readers with accurate and reliable information to help them make informed decisions about the brands and products they use every day. When she's not researching or writing, Crystal enjoys cooking and exploring the latest fashion trends.