Hair fall and baldness are common problems for billions of people worldwide.
Most men try dozens of different products without achieving optimal results. I was on the same path until I stumbled upon the Roots Shampoo.
In this Roots Shampoo Review, I will share my experience with this popular hair care product designed to help reduce hair fall and promote hair growth.
Roots Shampoo Review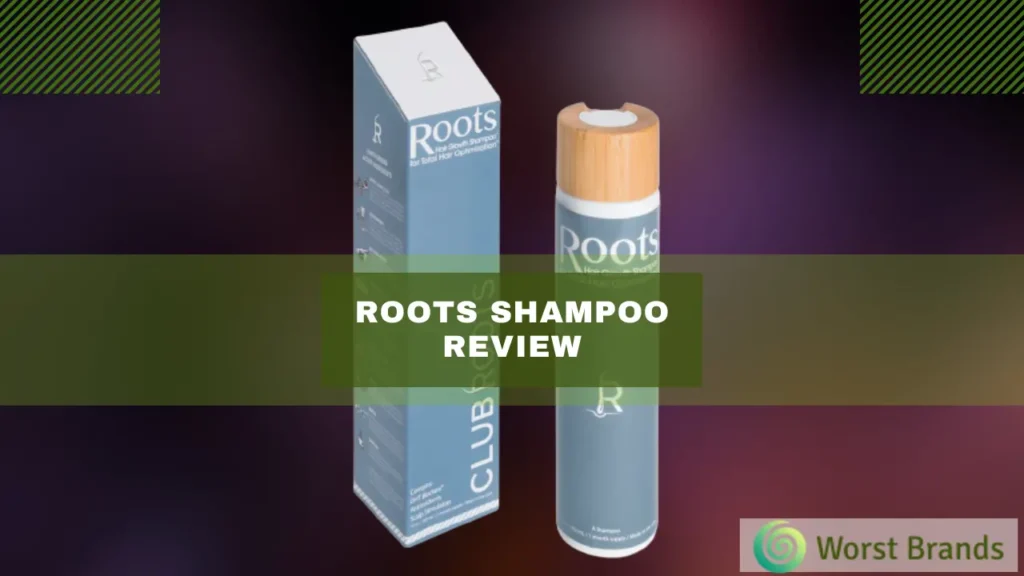 Roots Shampoo is a popular worldwide product that helps in reducing hair fall.
One of the biggest causes of hair fall, especially among men, is Dihydrotestosterone, more commonly known as DHT.
This is an androgen that contributes to hair thinning and eventual baldness if left untreated.
It can help fight the problem as it contains many DHT-blocking ingredients such as Caffeine.
Roots shampoo contains Biotin, which can reduce the adverse effects of DHT. It increased thickness and added strength to my hair.
Biotin is also effective for natural hair growth. Moreover, the roots shampoo contains multiple natural ingredients that improve your damaged strands by providing Vitamin C.
The formula of this shampoo also contains Glycerin as the primary moisturizer to help treat dry scalps and hair.
Many dermatologists recommend Roots Shampoo for hair growth treatment as the product is highly effective against baldness.
Furthermore, it has a great smell that will help you feel fresh throughout the day.
I have personally used this shampoo, and the experience was quite positive. My thin hair improved in strength, and hair loss slowed down significantly.
The best part about Roots Shampoo is that the formula comprises natural ingredients and does not contain harmful chemicals such as sulfates, parabens, or silicones.
This product also creates a thick lather with multiple surfactants to clear off dirt and dust buildup.
However, the shampoo is relatively more expensive than everyday hair care products, as a 350 ml bottle can cost around $35.
The company could also improve the packaging as it can sometimes leak.
Pros
Fights DHT to reduce hair fall
Moisturizes hair and scalp
Encourages hair growth
Great smell
Sulfate and paraben free
Cons
A bit expensive
Packaging is prone to leakage.
Customers' Feedback About Roots Shampoo
Let's dive deeper into this Roots Shampoo Review with some feedback from consumers.
The shampoo has an Amazon rating of 4.1/5. It also boasts tons of positive comments that show the product's reliability.
Some customers claimed that the shampoo helped with hair fall within 2-3 months and encouraged healthy natural growth.
They even posted pictures of their hair before and after using Roots Shampoo to show the difference.
Some consumers said the product also helped them eliminate dandruff and treated their dry scalps.
Some of the reviews on Amazon also showed that the product improved thin and fragile hair by adding strength and volume, which reduced hair breakage.
As a consumer myself, I can confirm this. My experience with the shampoo also showed that the product adds strength to fragile hair.
However, the one thing I wasn't satisfied with was the packaging. The shampoo was not sealed, and the box I received was not up to mark.
This made me think about how easily the bottle's content can leak. A few customers who purchased the shampoo online had the same concern.
For some consumers, the bottle leaked as they posted images of the leaked product in the comments section.
You may also love to read our expert reviews on other shampoo brands
Ingredients of Roots Shampoo
Here are some of the ingredients used to make the famous Roots Shampoo.
Water
Sodium Lauryl Sulfoacetate
Squalene
Glycerin
Caffeine
Fragrance
Hydrolyzed Pea Protein
Piroctone Olamine
Oryza Sativa Bran Extract
Disodium Laureth Sulfosuccinate
Biotin
Stearic Acid
Sunflower Seed Oil
Hydrolyzed Soy Protein
Polyisobutene
Sodium Lauroyl Glutamate
Hydrolyzed Corn Starch
Pyrus Malus Fruit Extract
Argan Oil
Acrylates Copolymer
Sodium PCA
Grape Seed Oil
Glyceryl Stearate
Tocopheryl Acetate
Is Roots Shampoo Worth It?
Since it's priced at $35, there is no doubt that the shampoo is a bit more expensive than other regular hair care products.
However, we should take into account the nourishment it offers.
This product contains a DHT-fighting formula that not only reduces hair fall but also encourages natural hair growth.
Moreover, it is entirely free of harmful chemicals and made with natural ingredients.
The shampoo provides nourishment and moisture to damaged hair while improving the quality and quantity of your hair.
These benefits far outweigh the price of the product. Hence, the shampoo is worth your time and money.
Reasons to Buy Roots Shampoo
Let's consider why you should consider buying this shampoo for hair fall.
Treats Damaged Hair
The shampoo contains several essential oils, such as Argan Oil and sunflower seed oil, that can improve damaged hair.
Natural ingredients used in the formula can strengthen your hair and reduce hair breakage. It will also improve thin and fragile hair.
Encourages Hair Growth
This product contains several ingredients, such as Biotin, to help encourage hair growth.
The product can remove buildup from your scalp, clearing the hair follicles and helping in natural hair growth.
Accessible Worldwide
Using any product for a long period requires it to be easily accessible.
The Roots Shampoo can be purchased from many online stores and local supermarkets.
It is available in many countries, which makes it easier to get, even when you're traveling and are not allowed to carry liquids.
Where to Purchase Roots Shampoo?
Roots Shampoo is available throughout the world. Here are some of the most popular stores that sell this product.
Club Roots
Amazon
Walmart
eBay
Ubuy
Apart from these, some local supermarkets and pharmacies may also have this shampoo. However, you should call and confirm its availability beforehand.
Possible Drawbacks of Roots Shampoo
While Tocopheryl Acetate used in the shampoo is an excellent moisturizer, it can cause an allergic reaction leading to rash and skin irritation.
Synthetic fragrance is a common ingredient that can cause mild discomfort and irritation.
Stearic Acid can cause severe eye irritation and damage. In some cases, it may lead to skin irritation as well.
Glyceryl Stearate is another ingredient that can cause a rash and skin irritation. Itching is also common after using this ingredient.
Is Roots Shampoo Sulfate Free?
Roots Shampoo is free of harmful chemicals that can damage your hair, such as sulfates Parabens.
It contains a vegan formula and is made with earth-grown active ingredients.
Frequently Asked Questions
Q1: How Often Should You Use Roots Shampoo?
You can use the Roots Shampoo just like any other everyday shampoo. For good results, you should use it at least 3 times a week for optimal results.
Q2: Is Roots Shampoo Safe For Thin Hair?
The shampoo is completely safe for all hair types as it is made of natural ingredients and contains no harmful chemicals.
Conclusion
I have found Roots Shampoo to be an effective and high-quality hair care product that helped reduce my hair fall and improve the strength and volume of my hair.
We also appreciate that the formula is free of sulfates, parabens, and silicones, which can be harsh and damaging to the hair.
While the shampoo has received mostly positive reviews from consumers, there have been some issues with the packaging. The shampoo is also a bit expensive.
However, despite this issue, I would still recommend Roots Shampoo to others looking for a high-quality hair care solution.
Overall, I believe this shampoo is an excellent option for anyone looking to address hair loss or improve the health and appearance of their hair.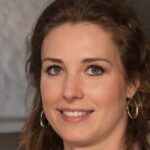 Crystal Hafley is a dedicated writer and content creator for WorstBrands, where she specializes in writing insightful reviews about kitchen appliances and fashion products.
With her expertise, Crystal provides readers with accurate and reliable information to help them make informed decisions about the brands and products they use every day. When she's not researching or writing, Crystal enjoys cooking and exploring the latest fashion trends.