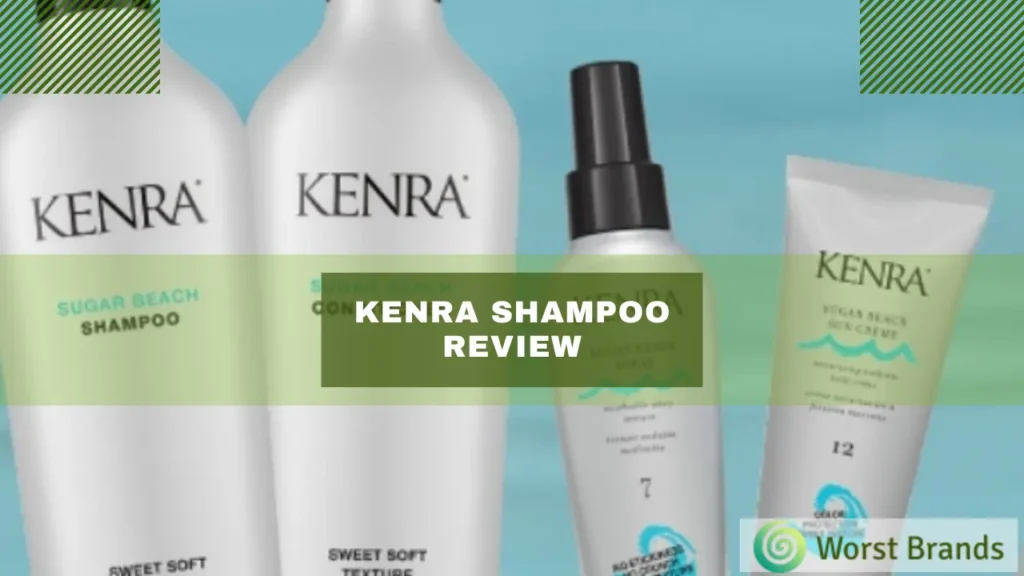 Are you tired of your average thin and dry hair? So was my friend, and managing and making them presentable seemed pointless.
Her situation flipped when she was introduced to Kenra Shampoo by her stylist. Not just for her, Kenra Shampoo has been a savior for me too.
If you want the same, keep reading this Kenra Shampoo Review that I am thrilled to share with everyone.
Kenra Shampoo Review
Kenra Shampoos target every type of hair and its concerns. Whether your hair is dry, thin, chemically damaged, weak, or so on, you will find something for yourself.
There is a wide range of Kenra's shampoo for you to choose from. Here, we will review the ones that we have tried personally.
1. Kenra Volumizing Shampoo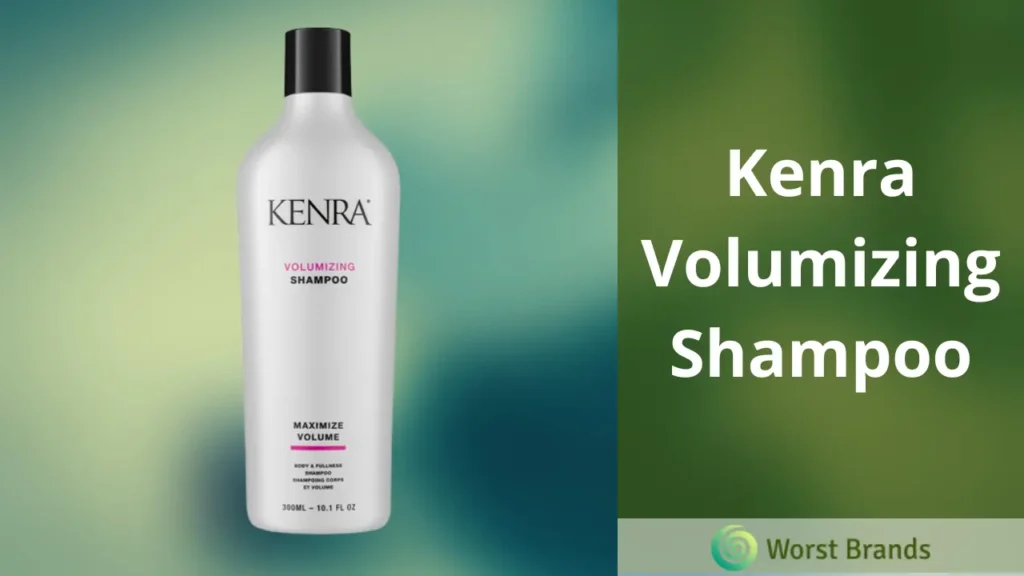 My hair started to get thin and brittle as I was growing up.
The dull and fragile look my hair used to give shattered my confidence, and everything I tried was pointless.
The change in my hair was so noticeable that my friend recommended me to Kenra.
As I was already out of options, I decided to try it. I took the online quiz for recommendations on the website.
There, I was suggested Kenra's Volumizing Shampoo. Believe me when I say that I never backed off from my decision.
The results were promising after the very first wash. My hair finally started to look fuller and healthier.
Kenra Volumizing Shampoo restored the shine and texture, reviving growth improvements from the roots. It also has a great smell and improves manageability.
It drastically improved the volume and hydration of my hair, giving them a lively look.
Even though the formula worked wonders for my hair, I found the scent too strong. That's because I prefer soft and light fragrances.
So, a patch test is recommended before purchasing if you are also sensitive to strong scents.
Pros
Increase in volume
Hydrating
Deep cleansing of hair
Cons
2. Kenra Brightening Shampoo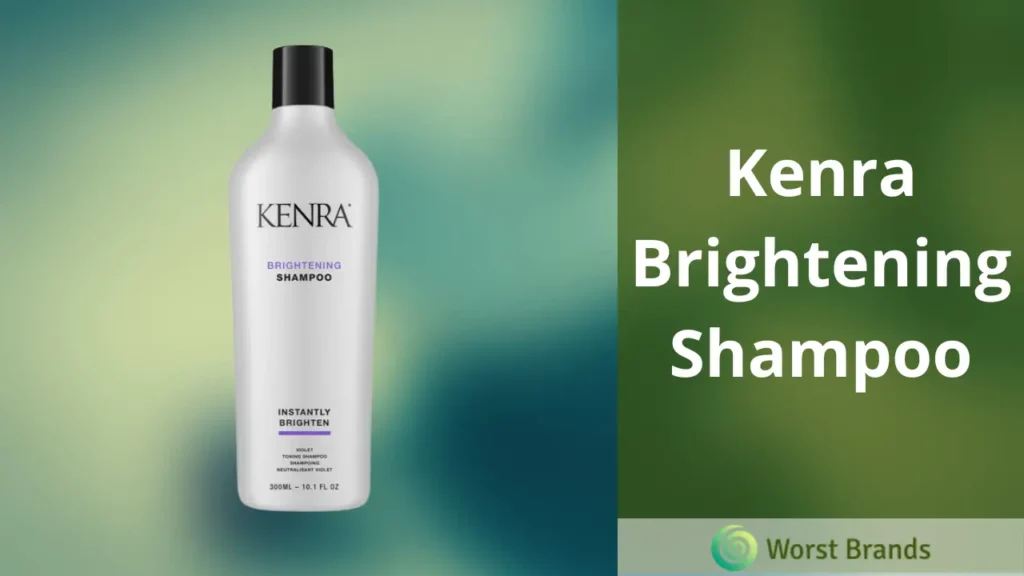 This unique formula is suitable for blonde or light-colored hair that loses its radiant and bright look.
My sister had dyed her hair ash blonde, but it used to get dull and gloomy after a week, and she had to do it again.
Not only is frequently dyeing gravely dangerous, but it also takes the natural oil from the hair, leaving them dry and lifeless.
But after trying out Kenra's Brightening Shampoo, she was over the moon. The shampoo made her hair shinier and more vibrant than ever.
The good part about this formula is that it locks the color for a longer time and effortlessly brightens the hair.
Her hair was smooth, manageable, and bright with every wash. Moreover, moisturizing ingredients in the formula made her hair soft and hydrated.
This shampoo may not be suitable for all hair types and works specifically for people with light-colored hair.
Pros
Brightens light-colored hair
Moisturizing
Adds shine
Cons
Not suitable for all hair types
3. Kenra Strengthening Shampoo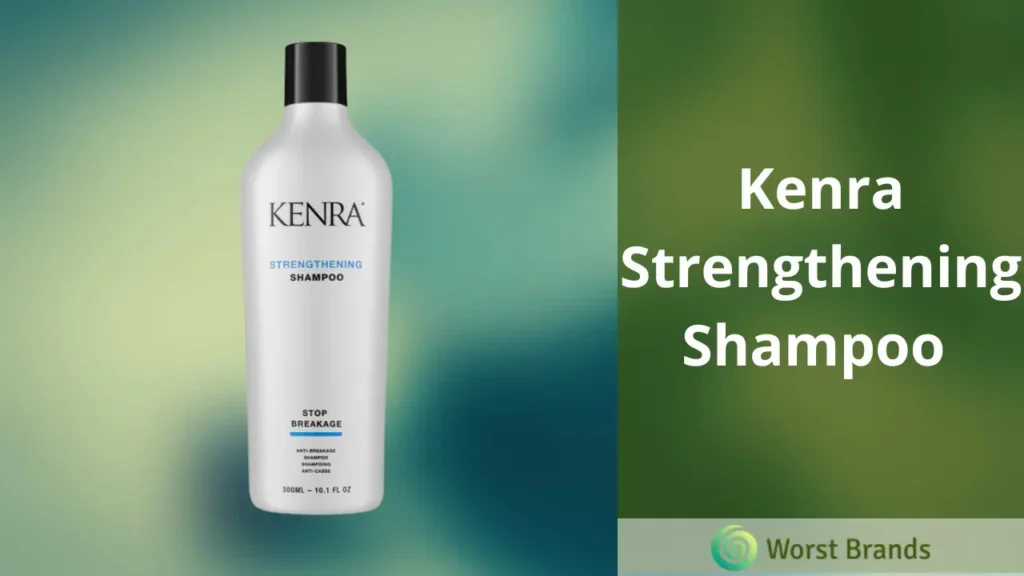 Like most of us, my friend was worried about her increasing breakage. Her hair was getting thinner and weaker with every passing day.
Environmental damage to hair is inevitable, and no shampoo was good enough for her condition.
But things took a positive turn in her life when she tried Kenra's Strengthening Shampoo on her stylist's recommendation.
She noticed a visible change with a few washes and felt relieved after a long time.
Strengthening shampoo's formula is infused with vital ingredients that fight breakage and add strength to the hair.
Moreover, the unique PH balancing system used in this shampoo is designed to increase elasticity in the strands.
As a result, you get thick hair from the roots to the tip. Not only this, but it helps in repairing the previous damage too.
However, the light formula targeting fine hair may not give a thorough cleanse for people with thick hair.
Pros
Reduces breakage
Improves growth
Repairs damaged hair
Cons
Customers Feedback about Kenra Shampoos
Kenra received 78% positive remarks on more than 10,000 reviews worldwide.
Customers are pleased with how their hair has turned out to be manageable, soft, and healthy after every use.
This shampoo offers complete care for breakage, and dry and thin hair, making your hair stronger and nourished.
Consumers with light-colored hair love their brightening shampoo, which provides instant glow and shine, eliminating dullness. Also, it protects from daily dirt and environmental damage.
Users expressed that it flawlessly works for damaged hair, repairing the strands in a short time and providing maximum volume and body.
However, people with thick hair complained about the quick buildup and greasy hair after a day.
So, if your hair is not severely damaged, you are fit to use these shampoos with deep cleanse and strong formula.
My family and I are pretty satisfied with the work this shampoo has done for our hair.
Kenra Shampoo's Comparison Table
| Products | Treats Damaged Hair | Improves Hair Texture | For All Hair Types |
| --- | --- | --- | --- |
| Volumizing Shampoo | Yes | Yes | Yes |
| Brightening Shampoo | Yes | Yes | No |
| Strengthening Shampoo | Yes | Yes | Yes |
Similar Blogs:
Kenra Shampoo's Ingredients
There are multiple ingredients found in each of the Kenra shampoos. But here is a list of some common ones.
Water (Aqua)
Sodium Laureth Sulfate
CocamidopropylBetaine
Sodium Lauryl Sulfate
Sodium Chloride
Glycol Distearate
Fragrance (Parfum)
Benzyl Alcohol
Laureth-4
Guar Hydroxypropyltrimonium Chloride
Citric acid
Tocopheryl Acetate
CocamideMipa
Dehydroacetic Acid
Glycerin
Propanediol
VacciniumCorymbosum (blueberry) Fruit Extract
Honey Extract
Phenoxyethanol
Sodium Benzoate
Keratin Amino Acid
Are Kenra Shampoos Good?
Kenra comes with a wide range covering most hair concerns. The formulation in this shampoo is highly beneficial to recover your damaged and thin hair.
It provides excellent volume and protects your hair from future damage. Not only this, but the shampoo also helps in decreasing breakage by up to 90%.
So, if you need a shampoo to make your hair soft, healthy, and manageable at an affordable price, it is definitely worth the try.
Is Kenra Shampoo Sulfate Free?
Yes, all Kenra Shampoos are sulfate and paraben-free.
The brand knows that these chemicals can cause severe damage to your hair and affects the growth of hair. For this reason, it decided to steer clear of them.
Reasons to Choose Kenra Shampoo
Kenra Shampoo is a complete package for your damaged hair. It has numerous great qualities, and we will elaborate on a few.
Reduces Breakage
The shampoo is carefully formulated to diminish the breakage, so your hair continues to get stronger and healthier as soon as possible.
It stores the naturally produced oil that helps in keeping the roots strong and improves growth.
PH Balancing Formula
Kenra focuses on the PH balance of the shampoo as it is significant for your hair.
Its PH-balanced formula creates a protective layer from unwanted dirt and bacteria.
Apart from this, it also seals the cuticles and maintains moisture naturally produced by hair.
Manageable Hair
The formula of Kenra Shampoos makes your hair up to 80% manageable.
After every use, the hair gets silky, shiny, and nourished, making it easy to style.
Where to Buy the Kenra Shampoo?
You can easily get your bottle while sitting at your home from Kenra's official website.
Or, if you like to buy it yourself, multiple authorized stores retail Kenra Shampoos that you can check out below.
Target
Walmart
Amazon
CVS
eBay
Bed Bath and Beyond
HSN
Kroger
RiteAid
Ulta
Drawbacks of Kenra Shampoos
Every shampoo contains several ingredients that might cause a possible side effect one should know before getting the product. Here are some potential side effects of Kenra Shampoo.
Cocamidopropyl betaine can cause an allergic reaction, skin redness, and eye irritation.
Benzyl Alcohol can be the reason for severe itching, vision problems, and reduced sensation in the applied area.
Sodium Lauryl Sulphate can cause irritation to the skin and eyes and may also clog pores and cause acne.
Sodium Chloride draws out the natural oils and moisture, causing dryness and an itchy scalp.
Frequently Asked Questions
Q1: How Often Should You Use Kenra Shampoos?
The gentle and PH-balanced formula is safe for everyday use. However, you may not feel the need to wash your hair daily with Kenra Shampoo. 
Q2: Are Kenra Products Tested On Animals? 
No, Kenra Professional is 100% cruelty-free and does not test its products on animals. 
Conclusion
To conclude this Kenra Shampoo Review, we would say that these shampoos have benefited users, and we are also among its beneficiaries.
Everything has improved exceedingly, whether it is the growth, volume, moisture, or strength.
After our great experience, we can suggest you to grab your bottles as soon as possible and see the results yourself.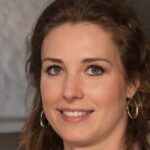 Crystal Hafley is a dedicated writer and content creator for WorstBrands, where she specializes in writing insightful reviews about kitchen appliances and fashion products.
With her expertise, Crystal provides readers with accurate and reliable information to help them make informed decisions about the brands and products they use every day. When she's not researching or writing, Crystal enjoys cooking and exploring the latest fashion trends.