TikTok makes us splurge, to an insane extent, online. The trend #Tiktokmademebuy holds numerous cute products that fans love to buy.
One such segment included Japanese Personal Care. From Flower pumping hand washes to charcoal toothpaste, we love cute products.
While scrolling through many Japanese products, I stumbled upon Ichikami shampoos.
In this Ichikami Shampoo Review, I will tell you how these became my favorite!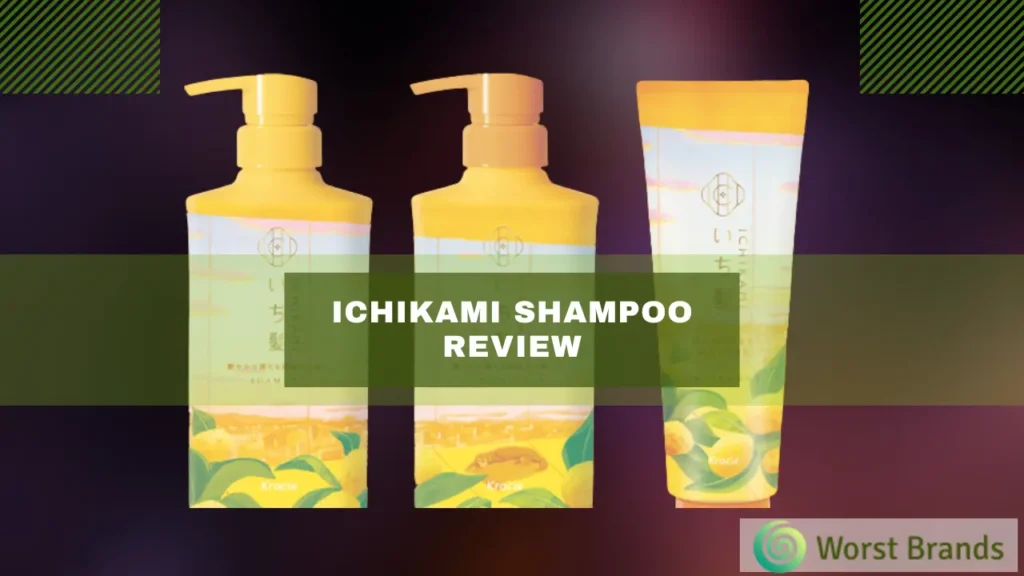 Ichikami Shampoo Review
Ichikami shampoos are an unheard gem for me. I could gate-keep the range, but some of you might require such a formula.
So, in this blog, we will list my favorite Ichikami shampoos with different purposes.
1. Ichikami Smoothing Hair Shampoo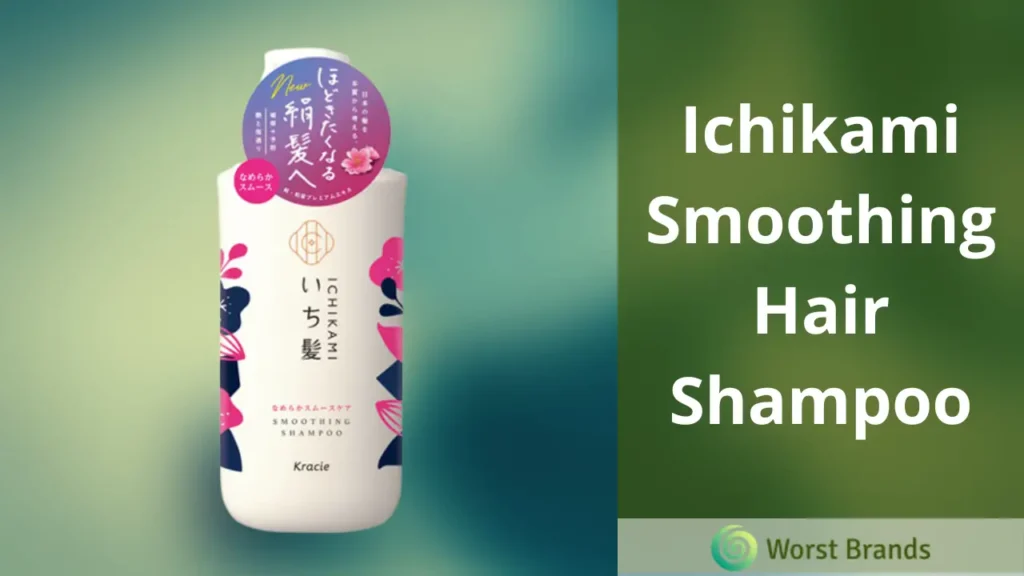 When I started using the Ichikami shampoos, I was battling a severe case of dry and damaged hair. My scalp was usually itchy and dry.
So, when I switched to Ichikami shampoo, I instantly felt an improved texture and a hydrated scalp. It even repaired my split ends, though it did take some time to work.
The Cuticle Smoothing Formula repairs damage from friction. You can run your hand through the hair since they are detangled well.
The main ingredients include mild surfactants and exfoliants. These are lactic Acid, citric acid, sodium benzoate, glutamic Acid, and sodium salicylate.
The shampoo carries a floral cherry blossom scent. You can also detect traces of Apricots in the notes.
The company also actively strives for the betterment of the environment. So, the Kracie company sells refills for the shampoo to be poured into the original bottle.
Pros
Free of Sulfates
Free of Silicones
Color Safe
Cons
2. Ichikami Airy and Silky Shampoo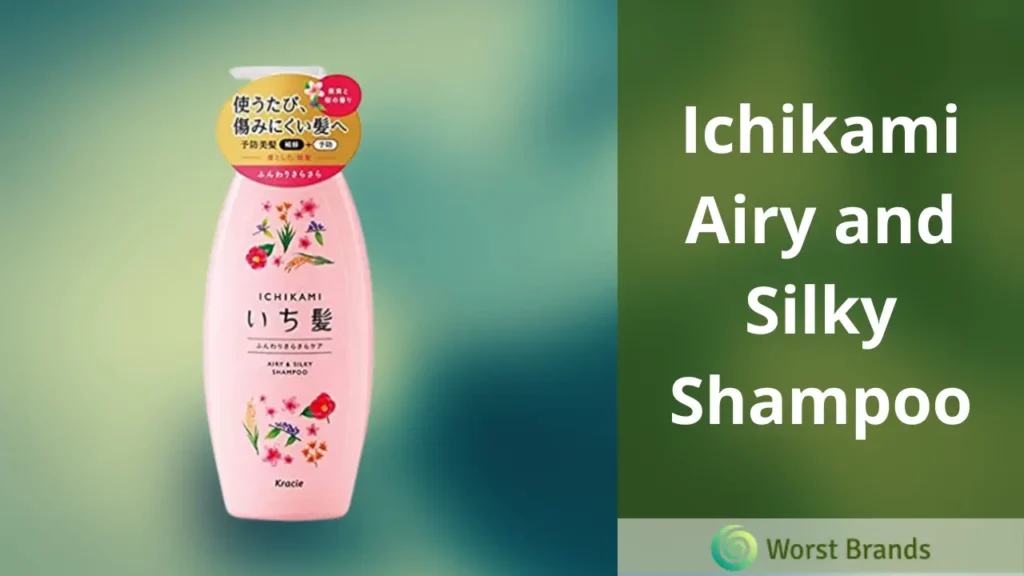 This is my Holy Grail softening shampoo. My hair was pretty damaged and dry when I discovered this shampoo.
After running out of my Smoothening shampoo, I was ready to try a different variant.
Honestly, I was not as pleased in comparison to its sister shampoo. However, if you are looking for a strand-focused shampoo, you will love this.
I love the sweet scent it leaves behind. It is a mix of Cherry Blossoms and Citrus fruits. It is pretty long-lasting, even in harsh weather.
The main ingredients are Palm kernel fatty acid, Coconut oil fatty acid, Rice bran oil, butter, fermented rice extract, and cedar extract.
Together, these ingredients help nourish the strands and bind the oil protein to the hair. The presence of caramel catalyzes this.
I like how it softens my hair even before I use the Ichikami Airy and Silky Conditioner.
Overall, this set helps to restore and lock in moisture in the hair. The strengthened hair is thus less prone to hair thinning due to breakage.
Amodimethicone Copolymer in the shampoo softens the hair. This compound is lighter than silicones.
So, it does not weigh the hair down and treats the hair shafts for moisture lock.
Pros
Free of Sulfates
Effective For Dry, Dull, and Damaged Hair
Silicone Free
Cons
3. Ichikami Moisturizing Shampoo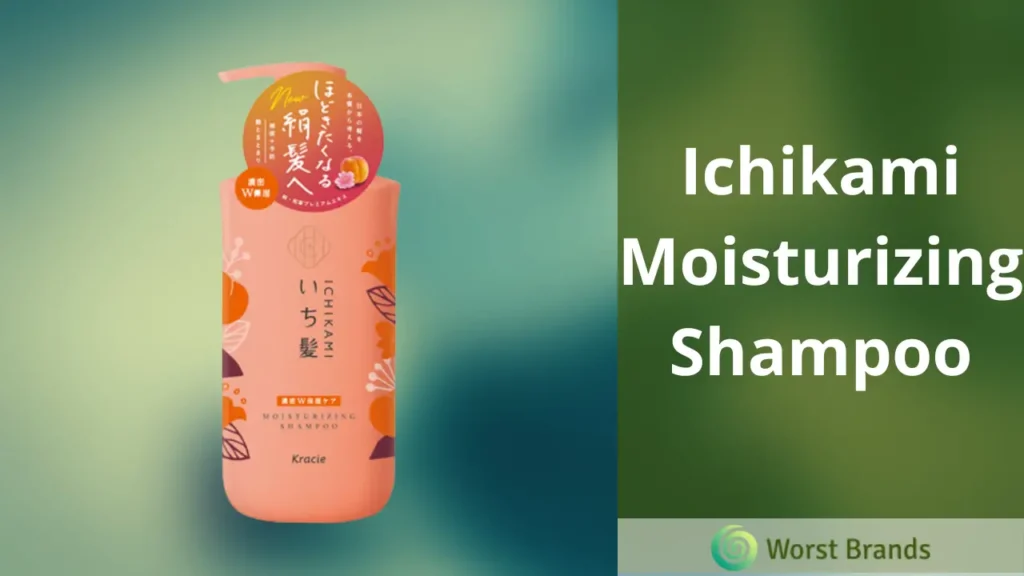 While I may not have used this shampoo, many loyal users have recommended me.
One such user is my friend Sally who has specifically used this repair for Chlorine damage.
Sally is a professional swimmer, a clumsy one at that. She often swims without adequate safety, so her hair strands are damaged.
She used the Ichikami Moisturizing Shampoo and loved the product. However, I did not feel a significant difference. The texture had improved.
However, we can confidently say that the Airy and Silky Shampoo works better.
The power of WASO (Japanese botanicals) brings you shiny, bouncy, frizz-free hair.
It repairs the split ends gently and provides plant-based amino acids to the hair. This cleanses the scalp and prevents the cuticles from peeling.
The scent, again, begins with a floral Cherry Blossom Scent, then moves to release traces of Apricot.
There are many rice-based ingredients. This indicates it is suitable for low-porosity hair.
I would not use this if I had high porosity hair. Such a situation leads to protein overload that destroys hair texture.
Pros
No Silicones
No Sulfates
Improves Hair Texture
Cons
Customer Reviews of Ichikami Shampoos
Customers love Ichikami shampoos for different reasons. Some were exposed to it through snowballing, while others just loved the cute packaging.
On e-commerce platforms like Amazon, these shampoos have a rating of 4.5 stars out of 5.
Out of some 1500 reviews, 72% are positive. This is a good rating.
Customers globally are satisfied with the product for its refreshing scent and moisture locking.
The Ichikami Smoothening Hair Shampoo is the fan-pick in this range.
Similar Blogs:
Are Ichikami Shampoos Worth It?
No, Ichikami shampoos provide adequate softening and strength to the hair. Still, I would not buy these shampoos in the long term.
The shampoos contain parabens which cause Cancer and fertility issues.
The price also ranges between $25-$30 a bottle. That comes down to $0.81 per Fl Oz.
Even though it is cheap, it does carry some risky ingredients. So, we won't recommend these shampoos as they do not cater to all hair types.
Common Ingredients in Ichikami Shampoos
Ichikami shampoos come in different variants for different hair concerns. Here is a list of common ingredients in Ichikami shampoos.
Amodimethicone Copolymer
Behenyl Alcohol
Cetearyl Alcohol
Citric Acid
Cocamide MEA
Cocamidomethyl MEA
Dimethicone
Disodium EDTA
Fragrance (Parfum)
Fruit Oils
Hydrolyzed Protein
Methylparaben
Paraffine
Phenoxyethanol
Phenyl Trimethicone
Propylene Glycol
Sodium Benzoate
TEA Lauryl Sulfate
Tocopherol
Water (Aqua)
Reasons to Choose Ichikami Shampoo
Here are some reasons why you should pick this shampoo.
Sulfate Free
Harsh surfactants cause allergy and irritated scalp. These shampoos contain non-sulfate-based mild surfactants. So your hair will not be dried out.
For Low Porosity Hair
The primary ingredient in these shampoos is rice extract. While this may be suitable for all hair textures and types, it can lead to protein overload. Particularly in highly porous hair.
So, if you have low-porosity hair, you will love this.
Has a Refill
Discardable bottles create waste. To combat this significant pollutant, the Kracie company offers refills.
These refills come in pouches that can be inserted into the shampoo bottles.
A Cute Packaging
Owning a cute bottle makes you feel good about using it. The formulation is suitable for using WASO. The packaging just adds to the experience.
Floral Scent
These shampoos have a signature Cherry Blossom and Fruity Scent. These are very long-lasting.
Where to Buy Ichikami Shampoo?
Here are a few significant retailers of Ichikami shampoos.
Walmart
Amazon
Kracie website
Yesstyle
Ocean Buy
There are only a few places that retail this shampoo. Check for the validity of the products if you get them from elsewhere.
The counterfeits can be identified with font differences and gel consistency.
Do Ichikami Shampoos Have Sulfates?
No, Ichikami Shampoos do not contain any SLES/SLS surfactants. These are foaming agents that can be dried. Ichikami shampoos use milder surfactants.
Possible Drawbacks of Ichikami Shampoo
While Ichikami Shampoos are safe for delicate, low-porosity hair, here are some possible side effects of this shampoo.
If you have Eczema, you could be allergic to Cetearyl Alcohol. This leads to Contact Dermatitis in patients.
The citric acid in these shampoos gently removes the dead skin from the scalp. The compound can, however, cause burning, itch, or rash.
Dimethicone is a low-rank allergen. However, you can get rash, dizziness, and breathing difficulties. In case of swelling, ring your dermatologist.
Disodium EDTA, used as a preservative, leads to nausea, puking, decreased blood pressure, and diarrhea.
The Paraffin in shampoos causes abdominal discomfort. So, you can experience nausea, constipation, and pain. It can also lead to redness and irritation.
Phenoxyethanol develops a rash on the skin. The parabens enhance this irritation in the shampoo.
You might also like to read about the side effects of Alaffia Shampoo or the drawbacks of Sun Bum Shampoos.
Frequently Asked Questions
Q1: Are Ichikami Shampoos For All Hair Types?
Unfortunately, the Ichikami shampoos have Japanese origin, which generalizes to those hair types.
Though the hair in that country also lies on a spectrum, the brand caters to low-porosity hair.
Q2: How to Contact Kracie?
You can contact the company on the Kracie website for any queries or concerns. You can also use messengers for each of the company's social media handles.
The customer support representatives take 1-2 business days to process any queries. When my friend received a broken pump, she had to wait 2 days to file a return.
Bottom Line
So, the Ichikami shampoos from Kracie Company come in different variants for different hair concerns.
The formulations of Ichikami Shampoos are very hydrating and lock in moisture. They also prevent the cuticles from peeling and clean the scalp without using sulfates.
I have used 2 of their products and got good results. However, I would not recommend it for long time usage since it has harsh chemicals like parabens.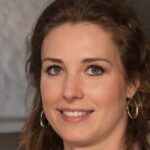 Crystal Hafley is a dedicated writer and content creator for WorstBrands, where she specializes in writing insightful reviews about kitchen appliances and fashion products.
With her expertise, Crystal provides readers with accurate and reliable information to help them make informed decisions about the brands and products they use every day. When she's not researching or writing, Crystal enjoys cooking and exploring the latest fashion trends.