Going vegan comes with more challenges than we anticipate. Switching up the food is just half of the work done.
Another challenge you face is finding vegan personal care.
When my yoga instructor went vegan, her options were limited. She complained they were harsh.
That was when she met Sun Bum shampoos. In this Sun Bum Shampoo Review, I will break down her journey with Sun Bum for you.
Similar Blog: Nizoral Shampoo Review – Is It Good For Hair Loss?
Sun Bum Shampoo Review & Rating
At my gym, I experienced my first count of customer marketing. First, my instructor, then almost everyone in the class started using this shampoo.
Sun Bum is all about UV protection. It has multiple products with high SPF, including shampoos.
1. Sun Bum Curls Shampoo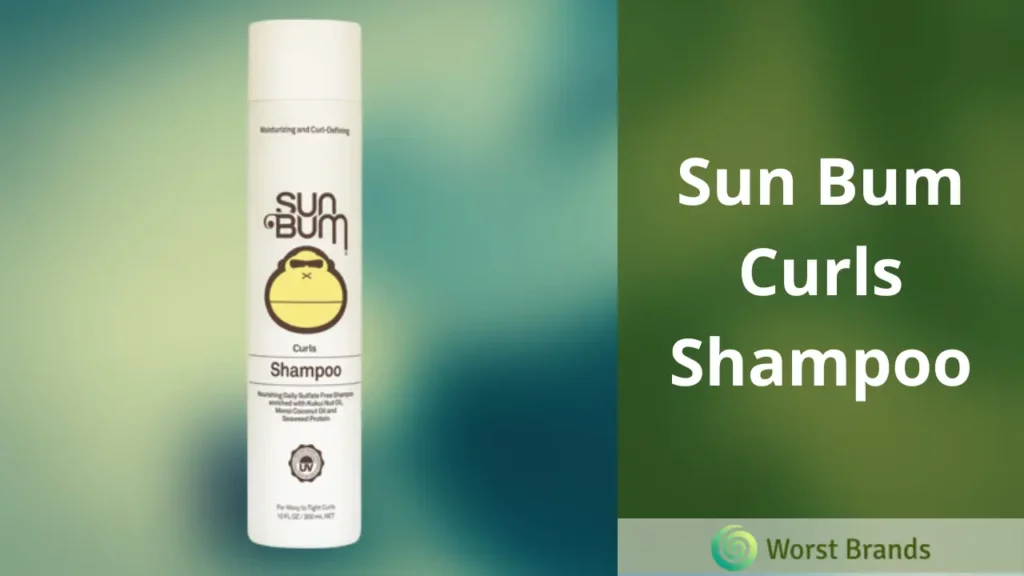 My instructor's luscious curls got significantly damaged over time. She was shampooing her hair daily.
This stripped her hair of the natural oils, and it got frizzy, dry, and damaged.
So, she started using Sun Bum Curls Shampoo for her hair. She said it worked like a miracle.
This shampoo works mainly for wavy to curly hair types. It carries Kukui Nut Oil which adds nutrients to the hair shaft.
The Sun Bum Curls Shampoo moisturizes the hair leaving it frizz-free. This detangling help to reduce hair thinning due to breakage. It has nourishing ingredients that help to rebuild hair.
She also said her hair had a luminous shine after using it a few times. The Monoi Coconut Oil added to Taire flowers creates Tahitian Oil. This results in improving the brilliance of hair.
Previously, the brand called it "Curls & Waves Shampoo". Then it shortened it to "Curls Shampoo." The good part is that you can use it daily.
Pros
UV Protection
Free of Sulfates
Repairs Curly to Wavy Hair
Cons
2. Sun Bum Revitalizing Shampoo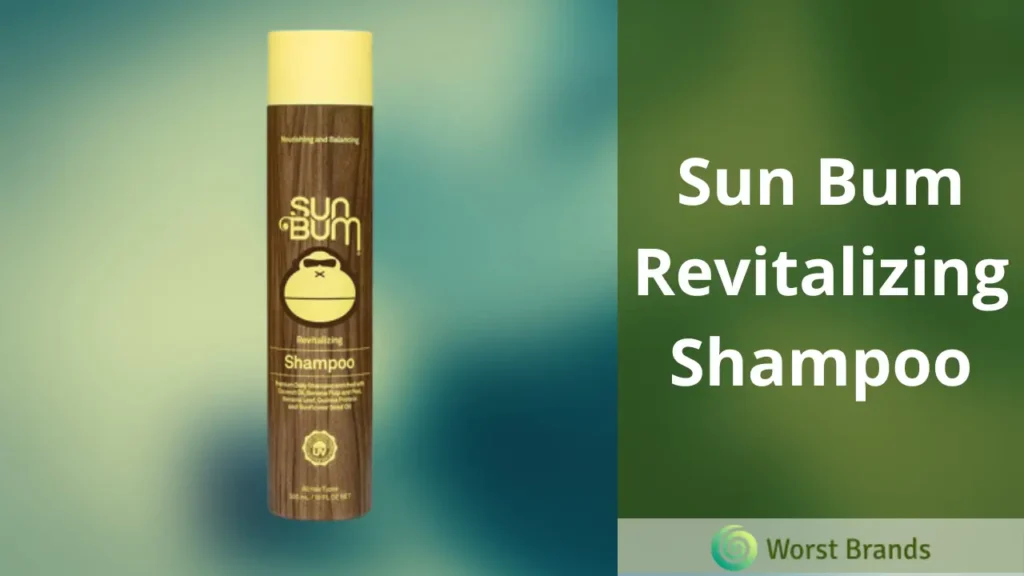 After seeing excellent results from my instructor, I got myself the Sun Bum Revitalizing Shampoo.
I was instantly blown away by the results. My hair type is dry, while my scalp type is oily. I have always had trouble finding a cleansing shampoo that does not strip my hair.
When I used this Sun Bum hydrating shampoo, it nourished my hair deeply. It left my hair cleansed, moisturized, and shiny.
The shampoo carries Coconut Oil, Banana extracts, Quinoa protein, and Sunflower Seed Oil.
Sun Bum revitalizing shampoo is color-safe, reduces frizz, and repairs damaged hair. While the company calls it a daily revitalizing shampoo, you should use it every other day.
Pros
UV Protection
Sulfate Free
For All Hair Types
Cons
3. Sun Bum Blonde Purple Shampoo
Another trooper in our ranks joined the cult. One of my colleagues used the Sun Bum Purple Blonde Shampoo after going Platinum Blonde.
Often we find our cool tones being invaded by unwanted warm tints. The last you want is for your blonde hair to turn orange.
So, Purple shampoo comes to the rescue. This one-of-a-kind purple shampoo cleanses the hair without harsh SLS/SLES/ALS surfactants.
The Blue Spirulina, Violet, and Banana extracts improve help to nourish hair and preserve color.
The color preserving system extends to prevent color fade due to sun damage.
Natural blondes can also use this. It also carries vitamin E to deeply nourish and moisturize the hair. It makes your hair bright, shiny, and hydrated.
Pros
Protects Color Fading
UV Protectant
Improves Texture
Cons
Leaves Behind a Purple Hue
Sun Bum Shampoos Comparison Table
| Products | Sulfate-Free | Carries SPF | For All Hair Types |
| --- | --- | --- | --- |
| Sun Bum Curls Shampoo | Yes | Yes | No |
| Sun Bum Revitalizing Shampoo | Yes | Yes | Yes |
| Sun Bum Blonde Purple Shampoo | Yes | Yes | No |
You might also like to read our reviews about other popular shampoo brands:
Customers Review About Sun Bum Shampoos
We did not have to dig deep for customer reviews. The customers pour in their 2 cents on this on retailer platforms.
On Amazon alone, out of nearly 40,000 reviews, 75% of the customers rate it 5 stars.
The general overall rating stands at 4.5/5. Customers love the affordability, the environmental-friendly preparation, and the UV protection.
Are Sun Bum Shampooos Good?
We would say that Sun Bum gives value for money. Their shampoos nourish the hair leaving them shiny, strong, thick, and soft.
The brand also offers the shampoos at a little over $10! Any variant would cost you around $1.1 per Fl. Oz.
You should choose a clarifying shampoo with your gentle Sun Bum shampoo if you have an oily scalp.
You can also get great results by pairing it with leave-in treatments and conditioners by Sun Bum. Make it a deal.
Sun Bum Shampoo Ingredients
Sun Bum makes different formulations targeting different issues with different active ingredients.
Here is a list of common ingredients found in Sun Bum shampoos.
Kukui Nut Extract
Amodimethicone
Cetrimonium Chloride
Citric Acid
Cocamidopropyl Betaine
Cocamidopropyl Hydroxysultaine
Coconut Oil
Dimethicone
Ethylhexyl Methoxycinnamate
Ethylhexylglycerin
Fragrance
Monoi Extract
Glycerin
Glycol Distearate
Guar Hydroxypropyltrimonium Chloride
Sea Kelp Extract
Laureth-23
Laureth-4
Methyl Gluceth-10
Banana Fruit Extract
PEG-120 Methyl Glucose Dioleate
Polyquaternium-10
Polyquaternium-6
PPG-2 Hydroxyethyl Coco / Isostearamide
Sodium C14-16 Olefin Sulfonate
Sodium Chloride
Sodium Cocoyl Isethionate
Trideceth-12
Water
Why Choose Sun Bum Shampoo
Here are a few reasons to "Trust the Bum."
It cleanses your hair without using harsh surfactants like Sulfates. These dry out your hair with constant use.
You are UV protected using this shampoo.
It is free of formaldehyde-releasing compounds like Parabens and DMDM Hydantoin. These can cause cancer and hair loss in the long run.
The brand is cruelty-free in its practices.
It contains minimum allergens. Essentially it is free of gluten and phthalates. It is also vegan.
Where to Buy Sun Bum Shampoo?
Here are some retailers of Sun Bum Shampoos.
Amazon
Target
Sun Bum
Ulta
Rite Aid
CVS
Bed Bath and Beyond
Walmart
Publix
Possible Drawbacks of Sun Bum Shampoos
Sun Bum shampoos are generally safe for use. However, there are some potential allergens in this product.
According to a source, Cocamidopropyl Betaine causes Contact Dermatitis. It is an immunotoxin that can cause rash, swelling, burning, or itch.
EthyHexylGlyceric is a low-rank sensitizer. It can cause Contact Dermatitis.
Mineral Oil in the shampoos is a non-greasy component. However, it causes scalp irritation. This impairs healthy hair growth.
Frequently Asked Questions
Q1: Do Sun Bum Shampoos Have Sulfates?
No, Sun Bum shampoos do not contain ALS/SLS/SLES harmful surfactants. These cause scalp irritation and drying of hair.
The shampoos use milder surfactants. Hence, there is not much lather.
Q2: How to Contact Sun Bum?
You can contact Sun Bum at its email address, hey@sunbum.com. For urgent inquiries, you can call them at 1-877-978-6286.
When I contacted Sun Bum to track my order, they responded immediately. The customer support service operates 24/7.
Conclusion
We love the sulfate-free, vegan, paraben-free, and cruelty-free formulation of Sun Bum Shampoos
I liked the Sun Bum Revitalizing Shampoo because it cleansed my hair and restored texture.
Plus, it is highly easy on the pocket! We recommend you use this shampoo if you are facing any immediate hair concerns.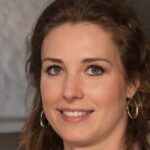 Crystal Hafley is a dedicated writer and content creator for WorstBrands, where she specializes in writing insightful reviews about kitchen appliances and fashion products.
With her expertise, Crystal provides readers with accurate and reliable information to help them make informed decisions about the brands and products they use every day. When she's not researching or writing, Crystal enjoys cooking and exploring the latest fashion trends.