Every day, millions of people struggle with proper hair care because they cannot find suitable products.
It's tough to find a single shampoo that contains natural ingredients and essential oils while avoiding harmful chemicals.
My cousin had been looking for such a product for months until she heard about Alba Shampoo.
Alba Botanica shampoo nourished & strengthened her hair & made them smooth, shiny & moisturizing. It smells good, and the scent lasts long on your hair.
Let's start this Alba Botanica Shampoo Review and see what this product offers.
Alba Botanica Shampoo Review
The Alba Botanica Shampoo is a famous product used by conscious consumers worldwide.
This shampoo contains a vegan formula and is completely cruelty-free, as the company refrains from animal testing.
Alba Botanica also refrains from using formaldehyde and sulfates in this shampoo, as these chemicals can harm your hair. The product is also free of Parabens, silicons, and phthalates.
Alba Shampoo contains natural ingredients that nourish and moisturize your hair and scalp.
With coconut milk, this product can drastically improve your hair with every wash.
The formula of Alba Shampoo is pH balanced, which means that it is suitable for all types of hair, including color-treated hair.
With Papaya and Pineapple extracts, this shampoo nourishes your hair and improves the quality and texture of your strands. This gives you silky, smooth hair that looks beautiful.
The shampoo also contains coconut and Aloe Vera extracts that can hydrate your hair and retain moisture, ensuring you don't experience dry and dull hair again.
My cousin has been using this shampoo for months, and she can confirm that the product delivered everything the company advertised.
However, she raised a point that the shampoo packaging can be improved as it is prone to leakage.
It is also important to note that this shampoo is relatively more expensive than other regular shampoos available on the market.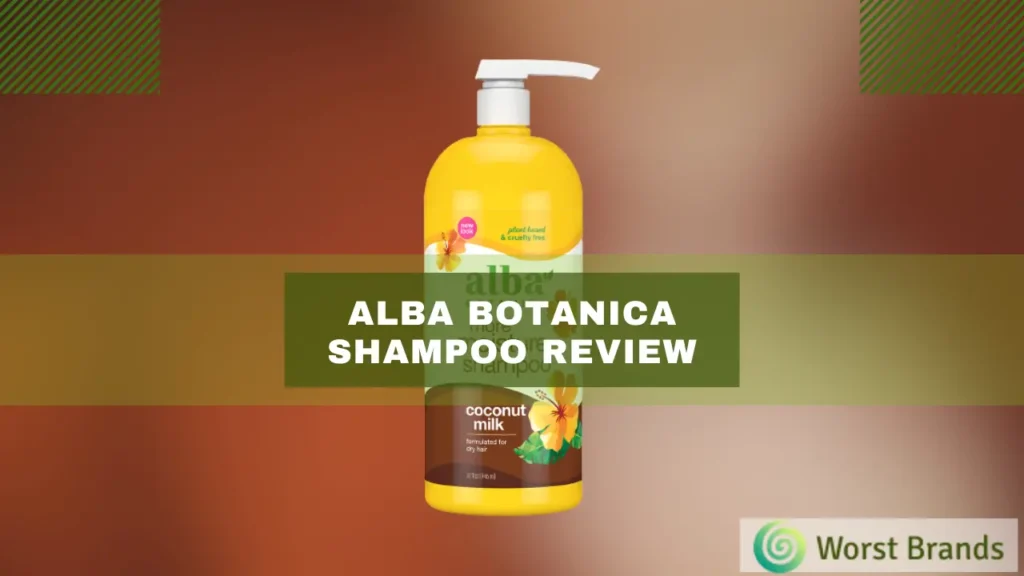 Pros
Nourishes and moisturizes hair
Soft, smooth hair
Vegan formula
Treats damaged hair
Improves dry scalps
Cons
A bit expensive
Not the best packaging
Alba Shampoo Customers' Feedback
Let us share the feedback from customers who have used this product personally.
The product boasts an impressive rating of 4.6/5 stars. This is exceptionally high because thousands of people have voted in.
A vast majority of the comments are also positive and praise Alba Botanica for creating Eco-friendly and cruelty-free products.
According to some comments, the shampoo was highly effective in treating dry, damaged hair and gave the users a shiny outlook.
The customers also loved this shampoo's natural fragrance and its relaxing nature.
Some consumers also posted pictures of their hair before and after using this product to show the difference in moisture and reduction in frizziness.
Overall the people who purchased this shampoo online seemed to be happy.
However, some consumers showed concern about proper packaging by giving the shampoo a lower rating.
They claimed the bottle was not tightly sealed, and the contents leaked during shipping.
They even uploaded images of the leaked bottle in the comment section to prove this.
While this is extremely rare, I can confirm that it does happen. My cousin had the same issue and lost almost half the product from her 32FL Oz bottle.
However, she claimed that this shampoo's quality was excellent and significantly improved her dull hair.
Similar Blogs:
Is Alba Shampoo Good?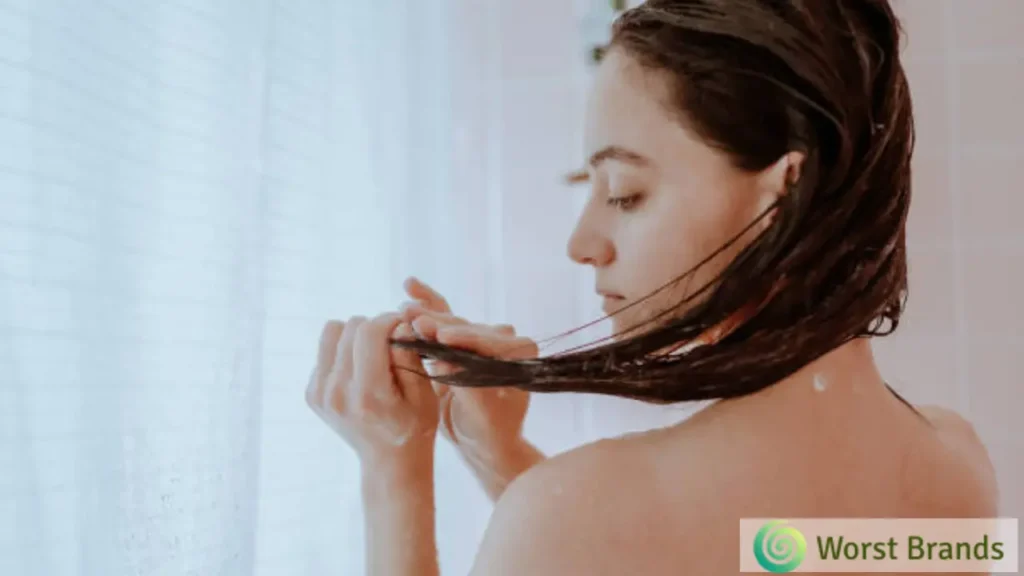 The first thing we should consider when buying a hair care product is the quality.
Regarding quality, Alba Shampoo is difficult to beat as the composition does not contain harmful chemicals.
The natural ingredients used in this shampoo are also highly beneficial for your hair.
With a combination of Coconut and Aloe Vera, this shampoo moisturizes and nourishes your hair deeply.
If we weigh the benefits of this shampoo against its price tag of $48, we can see that the pros of this product far outweigh the cons.
Hence, we must say that this shampoo is completely worth every single penny.
Reasons to Choose Alba Shampoo
Here are some of the reasons why you should consider trying Alba Shampoo.
The shampoo is made up of vegan formula and contains natural ingredients.
It is entirely cruelty-free, which makes the consumers satisfied ethically.
The shampoo contains coconut milk to hydrate and moisturizes your hair and scalp.
It is free of harmful chemicals such as Sulfates, Parabens, and Silicones.
Alba Shampoos are quite accessible as they can be purchased from all different parts of the world.
Ingredients of Alba Botanica Shampoo
Here are some of the ingredients used to make the Alba Shampoo.
Water
Sodium Benzoate
Sodium Cocoyl Isethionate
Panthenol
Citric Acid
Coconut Extracts
Sodium Phytate
Fragrance
Potassium Sorbate
Benzoic Acid
Cocamidopropyl Hydroxysultaine
Ginger Root Extracts
Aloe Vera Extracts
Papaya Extracts
Benzyl Salicylate
Glyceryl Oleate
Alcohol
Pineapple extracts
Phenoxyethanol
Where to Buy Alba Shampoo?
Alba Shampoo can be purchased from many stores around the world.
You can use the store locator to find the nearest store or purchase it from one of these popular stores.
Alba Botanica
Amazon
Walmart
Target
CVS
Whole Foods Market
Rite Aid
eBay
uBuy
Drawbacks of Alba Shampoo
Let's look at the potential side effects of using this shampoo.
While Sodium Benzoate is generally considered safe, it may cause an allergic reaction leading to extreme itching.
If you have sensitive skin, Panthenol may lead to dermatitis.
Another ingredient that can lead to irritation and redness is Glycerin.
Benzoic Acid can cause a burning sensation on your scalp.
Is Alba Shampoo Sulfate And Parabens Free? 
Yes, the Alba Shampoo is entirely free of Sulfates and Parabens.
The company also refrains from using other harmful chemicals, such as Silicones and Phthalates. 
You may also love to know the following:
Frequently Asked Questions
Q1: How Often Should You Use Alba Shampoo? 
You can use Alba Shampoo as frequently as any other regular over-the-top shampoo.
The formula is not too strong and suitable for regular use as well. 
Q2: How Long Do Results Take With Alba Shampoo? 
Alba Shampoo is highly effective in dealing with dry and damaged hair. The results can be noticed only after using the product for a few days. 
Summing Up
There is no double that Alba Shampoo is one of the most underrated products available on the market.
This unique shampoo ticks all the boxes of being the perfect product.
This Alba Botanica shampoo has everything from vegan and sulfate-free formulas to highly nourishing ingredients.
We can only end this Alba Shampoo Review with a piece of advice. Let's switch our everyday shampoos to Alba and avail this excellent product entirely.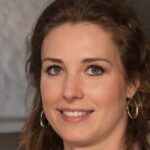 Crystal Hafley is a dedicated writer and content creator for WorstBrands, where she specializes in writing insightful reviews about kitchen appliances and fashion products.
With her expertise, Crystal provides readers with accurate and reliable information to help them make informed decisions about the brands and products they use every day. When she's not researching or writing, Crystal enjoys cooking and exploring the latest fashion trends.