Pollution and heat damage often changes our hair, and the change is never positive.
However, we often experience dry and rough hair because our hair care products cannot clean and nourish the hair properly.
I had the same concern until a friend recommended Kiehl's Shampoo.
I used the shampoo for a few months and decided to write this Kiehl's Shampoo Review so that I can tell all of you about these products.
Keep reading to find out everything about this brand.
Kiehl's Shampoo Review:
Here are some of the most popular shampoos made by Kiehl's.
1. Kiehl's Rice and Wheat Volumizing Shampoo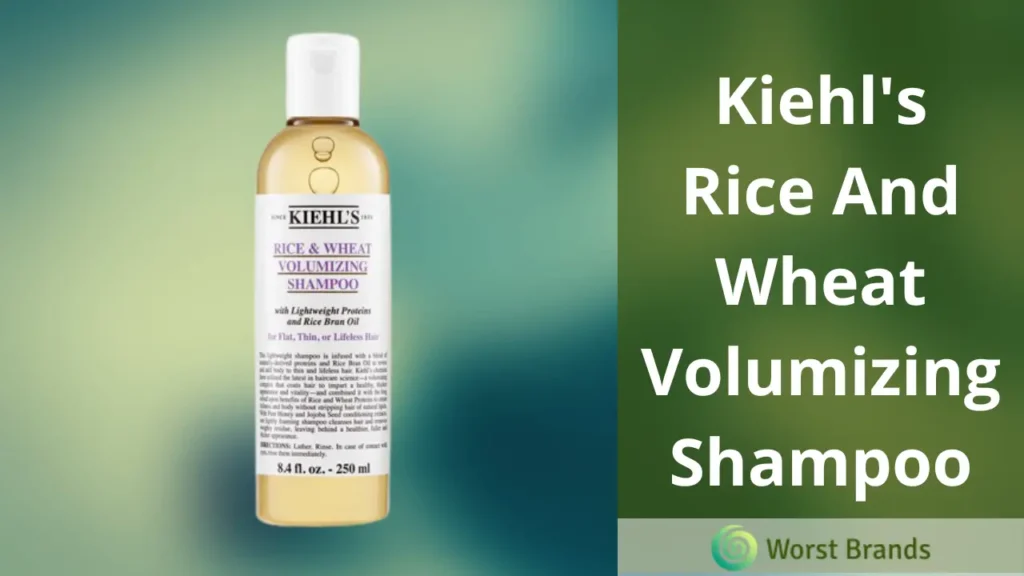 The rice and wheat shampoo contains a volumizing formula that pumps and expands your hair.
This product contains Phyto peptides in the shape of hydrolyzed wheat protein to hydrate and moisturize your hair.
With hydrolyzed rice protein, this product can increase the volume of your hair by creating a pumping effect.
The rice and wheat shampoo also contains honey extracts that improve the texture of your hair and give you soft, shiny hair.
Moreover, this shampoo can nourish and moisturize your hair, so you don't have to experience dry and dull hair.
However, it contains sulfates that are not beneficial to your hair.
Pros
Improves texture
Soft, shiny hair
Increases volume
Cons
2. Kiehl's Nourishing Olive Fruit Oil Shampoo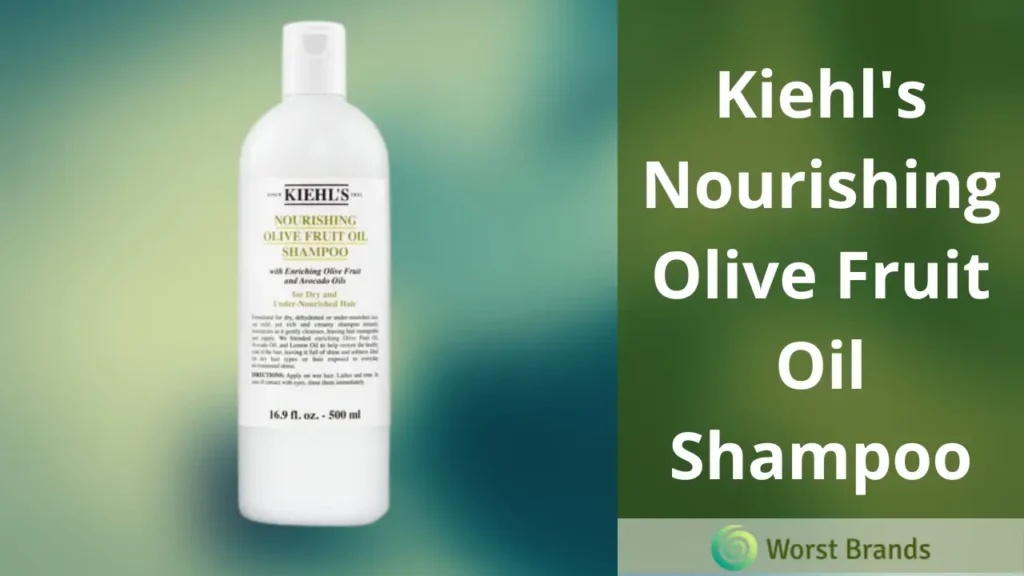 This is our favorite product from Kiehl's shampoo collection.
I may have never used it as the Amino Acid Shampoo was more suitable for my hair type, but my friend has used it for years and only claimed positive things.
It's not surprising that this is a great product considering the benefits of Olive fruit oil.
It is known to nourish and moisturize the skin on your scalp and give you healthier hair.
This shampoo also contains other essential oils, such as Avocado oil and Lemon oil, that can smoothen your hair and improve its shine.
However, this product may not be suitable for all hair types.
Pros
Nourishes your hair
Smoothens hair
Contains beneficial Amino Acids
Cons
Not suitable for all hair types
3. Kiehl's Amino Acid Shampoo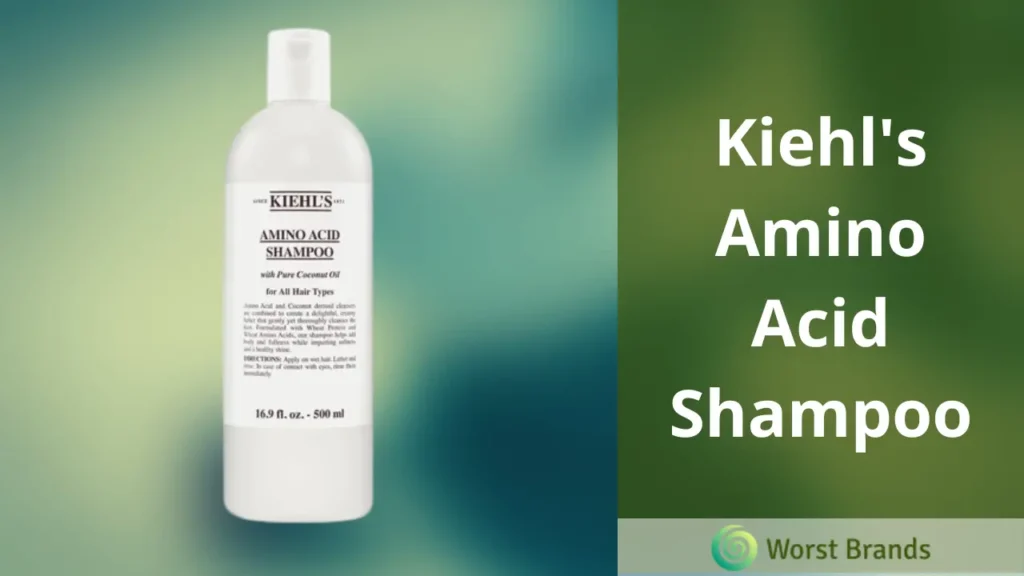 As the name suggests, this product uses Amino Acids and their healing power to treat damaged hair and retain moisture.
Amino acids also have cleansing properties that help clear off the dirt and dust buildup from your hair. They also encourage healthier hair growth. 
Moreover, coconut oil is also a part of this shampoo's formula. It is an ingredient well known for its healing and nourishing properties.
With hydrolyzed wheat protein, Kiehl's Amino Acid Shampoo treat your dry hair and conditions them correctly. 
I have been using this product for several months, which has completely improved my dry and dull hair.
However, this product is slightly expensive as the 33.8 Fl Oz bottle is sold for $60.
Pros
Gentle cleansing
Improves damaged hair
Moisturizes hair
Cons
A bit expensive for some consumers
Comparison Table of Different Kiehl's Shampoos
| Products | Treats Damaged Hair | For All Hair Types | Smooth and Shiny Hair |
| --- | --- | --- | --- |
| Rice And Wheat Volumizing Shampoo | Yes | Yes | Yes |
| Amino Acid Shampoo | Yes | Yes | No |
| Nourishing Olive Fruit Oil Shampoo | Yes | No | Yes |
Customers' Feedback About Kiehl's Shampoos
We think this is one of the few products on the market that customers love from around the world.
Before this Kiehl's Shampoo Review, we looked at the Amazon ratings for Kiehl's shampoos. It was surprising as all the products rated more than 4.5/5.
I also looked at actual customers' comments, and most were positive.
Some customers believed that the shampoos increased their volume and treated damaged hair thoroughly.
On the other hand, some were fans of the incredible fragrance of these products.
A few consumers also claimed that these products made their hair soft and shiny.
However, there were a few complaints that were also concerning to us.
A few customers posted pictures of the leaked product, which showed that the packaging of these shampoos could be improved.
Since I am a consumer of Kielhs myself, I can weigh my two cents. Ever since my friend recommended me this product, my life has changed.
While I didn't think it would significantly impact my hair, amino acids seem to be doing the trick. 
My dry hair has significantly improved, and they look healthy and beautiful.  All thanks to this shampoo.
Are Kiehl's Shampoos Good?
It is essential to understand what this shampoo offers to answer this question.
These products are known to treat damaged hair and nourish your scalp.
Kiehl's shampoos are great products with active ingredients to moisturize and condition your hair.
While some people may consider the price tag slightly expensive, we do not think so. Getting 33.8 Fl Oz of incredibly beneficial product for $50 is a steal.
My friend and I have been using these shampoos for a very long time and can only say that they provide every bit of nourishment promised by the company.
For this reason, I must say that these products are worth your time and money.
Also Read:
Ingredients of Kiehl's Shampoos
Water
Coco-Betaine
Sodium Methyl Cocoyl Taurate
Coconut Oil
Sodium Coco-Sulfate
Sodium Laureth Sulfate
Sodium Benzoate
Citronellol
Phenoxyethanol
Fragrance
Salt
Glycerin
Sodium Sulfate
Lactic Acid
Sodium Hydroxide
Citric Acid
Benzoic Acid
Olive Fruit Extracts
Disodium EDTA
Glycol Distearate
Salicylic acid
Avocado Oil
Potassium Sorbate
Reasons to Choose Kiehl's Shampoos
Here are some of the reasons why these shampoos deserve a try.
Affordable and Accessible
If you are looking for an affordable shampoo that maintains your hair well, you should try Kiehl's
You can easily get one for yourself at an affordable price worldwide, as many popular stores sell shampoo.
Improves Damaged Strands
The formula of Kiehl's shampoos is good for treating thin and fragile hair.
It helps boost the hair's growth by adding volume to it. Kiehl's shampoos are a great way to clean the roots deeply.
They remove dust and dirt buildup that may damage your hair. It gives your hair a healthier and shinier look.
Natural Ingredients
The ingredients used in Kiehl's shampoos are suitable for every hair type. You can choose the product according to your preference.
Most ingredients are natural and not harmful, unlike other shampoos on the market.
The formula and ingredients work well for one's hair and can be used regularly without worrying about any potential damage to your hair.
Where to Buy Kiehl's Shampoo?
Purchasing Kiehl's Shampoo is easy as the product is readily available in stores worldwide.
Here are some popular stores where you can find this shampoo.
Kiehl's
Amazon
Walmart
Ulta Beauty
Ubuy
eBay
Sephora
Nordstrom
Apart from these stores, some ordinary local supermarkets and beauty stores may also be able to sell this shampoo to you.
However, I recommend you call and confirm its availability before going.
Is Kiehl's Shampoo Sulfate Free?
Yes, Kiehl's Shampoos do contain sulfates. This is one of the only things we don't refer to about these products.
Sulfates, when used as surfactants, can steal moisture from your hair.
Potential Hazards of Kiehl's Shampoos
Here are some of the possible side effects of these shampoos that you may experience.
Coco-Betaine can cause an allergic reaction and be discomforting to your skin. It may also lead to irritation and redness.
Lactic acid can make your skin more sensitive and vulnerable to sunburn. This can lead to redness, itching, and skin peeling.
Some ingredients, such as Sodium Hydroxide, can steal the moisture from your skin and dehydrate your hair, leaving them dry and dull.
Potassium sorbate is commonly used as a preservative in Kielhs shampoos. It may cause an allergic reaction, which is often considered toxic when applied to the skin.
Frequently Asked Questions
Q1: How Often Should You Use Kiehl's?
Kiehl's Shampoos are everyday products. The formula is not too strong and suitable for regular usage.
Q2: Is Kiehl's Shampoo Safe?
Kiehl's Shampoos may contain sulfates and other ingredients that may cause an allergic reaction. 
However, these ingredients' quantity is controlled, making them completely safe.
Q3: How to Contact Kiehl's?
You can contact Kiehl's by filling out the form on their official website.
You can also call them at 1-800-543-4572 and get assistance via phone. I used the email method to inquire about my order, and the response was quick.
Wrapping Up
Kiehl's shampoos have been the talk of the town lately, and for a good reason. This brand has won customers' hearts globally with its range of hair care products.
From their popular Rice and Wheat Volumizing Shampoo to the Nourishing Olive Fruit Oil Shampoo and Amino Acid Shampoo, Kiehl's has something for everyone.
There is no doubt that these products are excellent. These shampoos can revitalize your hair and provide all the necessary nourishment.
You should try these shampoos if you experience dry and brittle hair like me. You will not regret it.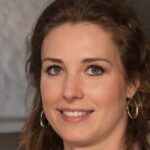 Crystal Hafley is a dedicated writer and content creator for WorstBrands, where she specializes in writing insightful reviews about kitchen appliances and fashion products.
With her expertise, Crystal provides readers with accurate and reliable information to help them make informed decisions about the brands and products they use every day. When she's not researching or writing, Crystal enjoys cooking and exploring the latest fashion trends.