Solid Shampoo Bars are trending lately as they are convenient and affordable.
One cannot simply forget about HiBAR Shampoos when it comes to solid shampoo bars. HiBAR Shampoos are pretty popular among consumers around the world.
My cousin has been using these products for a very long time and asked me to try and review them as well.
Let's get right into this HiBAR Shampoo Review without wasting time and learn about these products.
HiBAR Shampoo Review
Look at some of the most popular HiBAR Shampoos consumers use worldwide.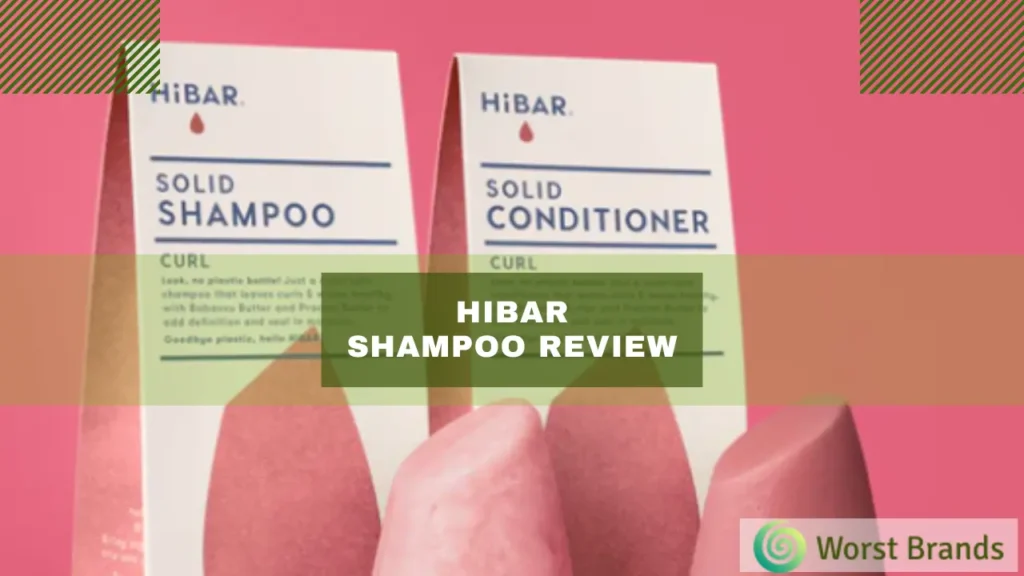 1. HiBAR Moisturize Shampoo
HiBAR Moisturize shampoo comprises several natural ingredients that can nourish and moisturize your hair.
This shampoo is specifically designed for dry and damaged hair, containing several essential oils to hydrate your strands.
With coconut oil extracts, this product can treat thin and fragile hair and nourish your scalp to encourage healthy hair growth.
My cousin recommended this product, and I have personally used this for my dry hair.
It positively affected my hair and gave me soft and shiny hair within a week.
However, the fragrance is a bit strong and may not be suitable for some people.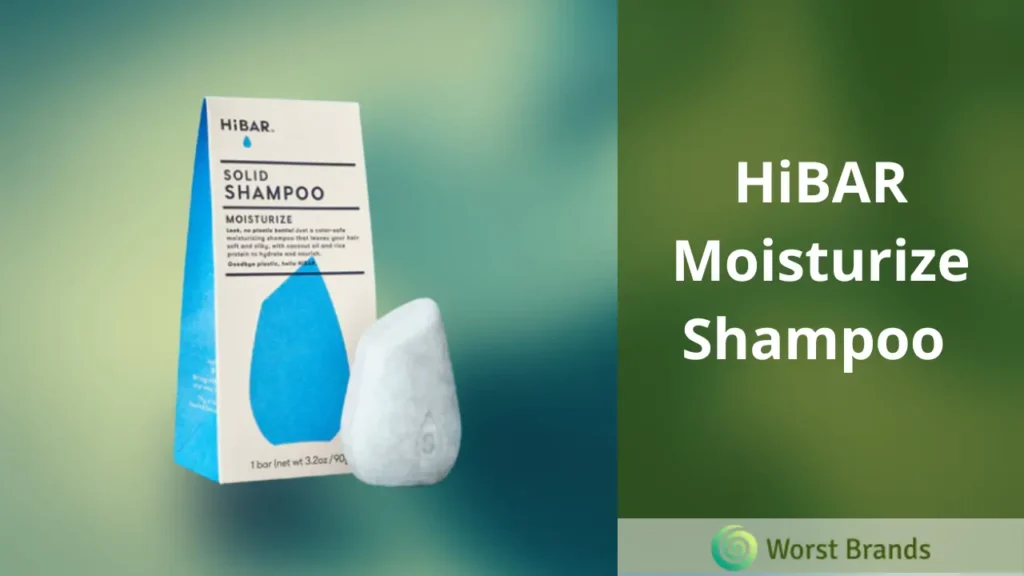 Pros
Moisturizes hair
Natural ingredients
Soft, shiny hair
Cons
2. HiBAR Volumize Shampoo
The HiBAR Volumize shampoo is an incredible product for people with thin and dull hair.
Not only does this fantastic shampoo increase the volume of your hair, but it also improves the texture and overall quality of your strands.
HiBAR Volumize Shampoo gently cleans your hair with coconut and date fruit extracts. It provides effective nourishment and moisture to create a smooth, shiny look.
My cousin has been using this shampoo for several months, and the difference in her hair volume is enormous.
The shampoo has a pumping effect that expands your hair strands to make them look fuller and thicker.
However, this product creates very little lather, forcing you to apply more.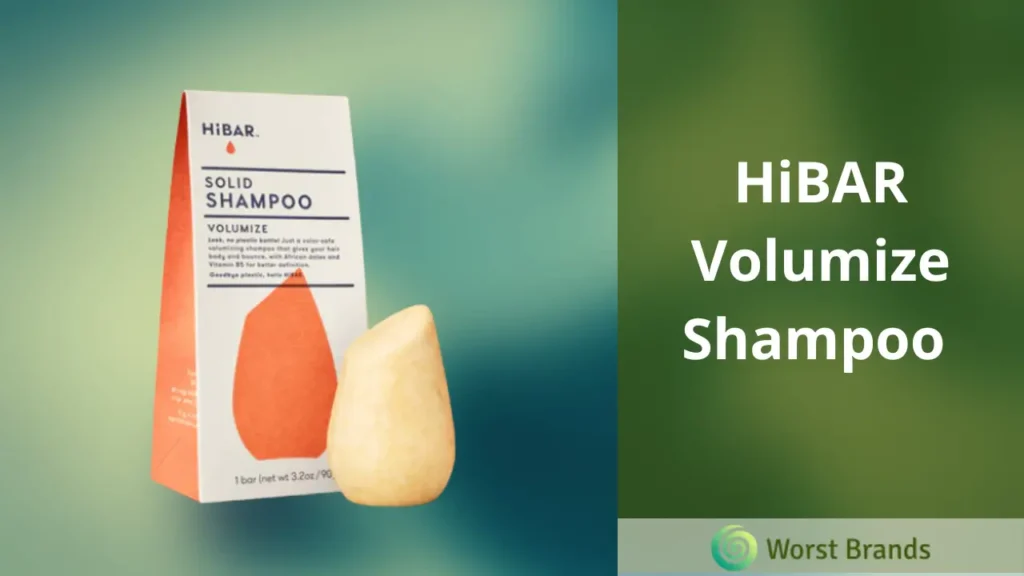 Pros
Improves volume and texture
Nourishes hair
Treats damaged hair
Cons
3. HiBAR Curl Shampoo
As the name suggests, this product is well known for its unique formula that adds texture to your hair.
It has a great citrus fragrance that can help you feel fresh throughout the day.
Moreover, this shampoo contains Keratin Amino Acids that greatly benefit your hair.
This ingredient increases the strength and elasticity of your hair, reducing hair breakage.
Keratin is also effective for dead skin replacement on your scalp. This shampoo is also sulfate and paraben-free, which is a cherry on top.
However, it is only suitable for people who wish to have curly hair.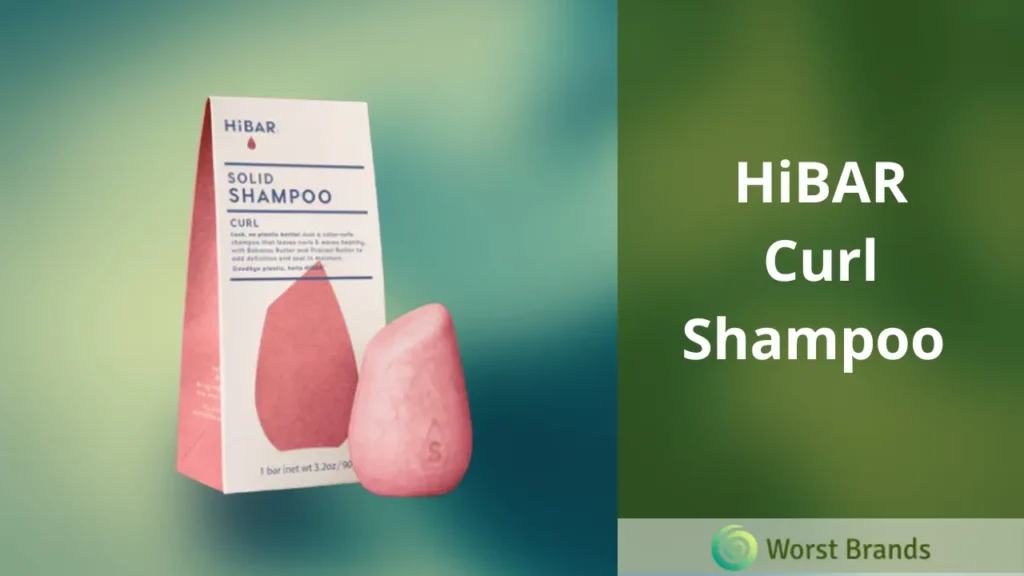 Pros
Good Smell
Stronger hair
Sulfate-free
Cons
HiBAR Shampoos: What Do Customers Say?
With an Amazon rating of 4.4/5 and above for each of these products, these shampoos are loved by consumers worldwide.
Most of the comments found online are also positive. Some consumers commented that the products were nicely packaged and were quite satisfied with the quality.
They claimed that the shampoos had a great smell and improved their hair through proper nourishment.
Some consumers confessed that these shampoos improved the overall quality of their hair while reducing dryness.
According to some of the reviews, the products also effectively treated damaged strands and induced a shiny, glossy finish.
My cousin, who has been using Volumize Shampoo for several months, also told me the same thing.
The shampoo improved her damaged hair and gave her soft and smooth hair.
As a consumer, I can also verify that these shampoos effectively improve the overall quality and health of your hair.
I have had thin and fragile hair, but ever since I started using the Moisturize shampoo, my hair has become thicker, and I've also noticed less breakage.
I use the product every day, which shows that the formula is not too strong and is suitable for regular use.
However, some customers have sent in some negative feedback as well.
According to them, the shampoos do not contain enough surfactants, which makes it hard to create a good lather.
Are HiBAR Shampoos Good?
HiBAR shampoo bars are sold in a 3.2 Oz denomination. The price of each shampoo bar varies, and you can purchase it for $10 to $15.
While this price tag may seem expensive for 3.2 Oz, it is essential to remember that these shampoos are solid bars.
This means a single HiBAR Shampoo can last longer than 25 Fl Oz of liquid shampoo.
We should also consider the exceptional quality of these solid bars. Shampoos are highly nourishing and improve your hair in many ways.
They are considered an all-in-one solution for all hair problems. Using these products can ensure that you enjoy healthy and beautiful hair.
This is the primary reason we must say they are worth every penny.
Why Choose HiBAR Shampoos?
A survey done by the company shows that 90% of consumers who have used HiBAR Shampoos would recommend the products to a friend.
Let's examine why many people recommend it and why you should try it.
Solid Shampoo bars are easier to carry during traveling as Airports often have restrictions on liquids.
HiBAR shampoos are made up of natural ingredients. They do not contain any plastic, which means they are eco-friendly.
The company does not do animal testing, making these shampoos cruelty free.
HiBAR shampoos are free of harmful chemicals that can damage your hair, such as Sulfates, Parabens, silicones, etc.
These shampoos are cost-effective as a single shampoo bar can last for months and is quite affordable.
The products are deeply nourishing and can improve damaged hair.
These shampoos have a long-lasting fragrance that is highly refreshing.
HiBAR shampoos can moisturize and hydrate your dry hair, reducing frizziness, and bringing out a soft, shiny texture.
Where to Purchase HiBAR?
HiBAR shampoos are sold worldwide, and you can easily purchase them.
Let's look at some of the most popular stores selling these products.
HiBAR
Amazon
Walmart
Target
eBay
Ubuy
CVS
Apart from these, some local supermarkets may also stock these products.
Potential Hazards of HiBAR Shampoos
This HiBAR Shampoo Review would be incomplete without considering the product from all sides, including the potential side effects. Here are some of them.
Sodium Cocoyl Isethionate used as a surfactant can cause severe eye irritation.
Some of the ingredients used in these shampoos, such as Cetearyl Alcohol, can cause a drying effect and strip the moisture and natural oils from your hair.
Stearic Acid is another ingredient that can cause eye irritation. It may also lead to an allergic reaction if you have sensitive skin.
Glyceryl Stearate can cause rashes and itching on your scalp. This ingredient is highly unsuitable for use on the skin.
You might also like to know the side effects of Biotera Shampoos or if Fast Shampoo contains sulfates.
Are HiBAR Shampoo Sulfate And Paraben Free?
Yes, all the shampoo bars developed and sold by HiBAR are sulfate and paraben free.
Moreover, these products do not contain any other harmful chemicals such as silicons, phthalate, and plastics.
Final Words
HiBAR Shampoo is a brand of solid shampoo bars that has gained popularity among consumers due to its convenience and affordability.
From my personal experience and the feedback I've received from others, it seems that HiBAR Shampoo is generally well-liked. It seems effective at improving the quality and health of the hair.
Overall, HiBAR Shampoo is worth considering if you're in the market for a solid shampoo bar.
Just be aware that some people may have sensitivities to specific ingredients or may not like the intense fragrance of certain shampoos.
FAQs
Q1: How to Use Hibar Shampoos?
Using solid shampoo bars can be a bit tricky at first. You should rub the shampoo 4-5 times on wet hair like soap on the body. 
Simply massage for a couple of minutes to create a lather before rinsing it.
Q2: Are Hibar Shampoos Safe?
Hibar shampoos are one of the safest hair care products available. 
The individual side effects of some of the ingredients are neutralized by controlled quantity in the formula.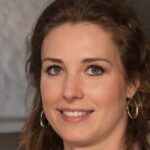 Crystal Hafley is a dedicated writer and content creator for WorstBrands, where she specializes in writing insightful reviews about kitchen appliances and fashion products.
With her expertise, Crystal provides readers with accurate and reliable information to help them make informed decisions about the brands and products they use every day. When she's not researching or writing, Crystal enjoys cooking and exploring the latest fashion trends.