Picking your poison is never easy. I longed for shiny, thick hair, and I longed for a different shade of hair. We all know how that must have ended.
I was so distracted by the look of the different shades on my hair that I took their health for granted.
I discussed the dilemma of choosing a good shampoo for color-treated hair with my friend.
She introduced me to Biotera, and it made my hair unrecognizable. I cannot wait to pour my heart into this Biotera Shampoo Review. So, buckle up.
Biotera Shampoo Review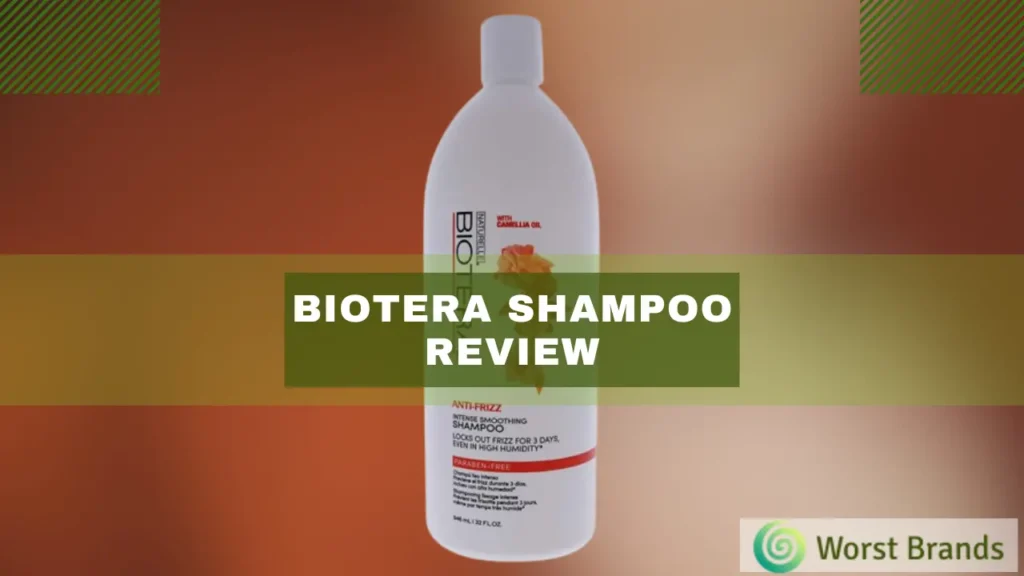 My hair repair journey has been made easier with Biotera Shampoos.
Though I have not tried all the formulations, I do referrals and experiences of close acquaintances to document. Within a few washes, the hair texture was visibly improved.
1. Biotera Ultra Color Care Shampoo
I was ready to go wild when I started dying my hair. I experimented with multiple fashion dyes. So, my friend introduced me to Biotera; my hair was pink!
Preserving the pigments had always been a problem at this point. Anytime I washed my hair, the shade would lighten. This cost me a lot of money.
Fortunately, I switched to Biotera Ultra Color Care Shampoo for vivid colored-treated hair.
The anti-fade formulation helped with long-lasting color retention. The shampoo prolongs vibrancy up to 88%.
Infused with Wild Orchid Extract, coconut, ginseng, and yogurt, the formula provides deep hydration.
You can mainly find this beneficial for highlighted, chemically straightened, or permed hair.
The shampoo targets dry and damaged hair with TriSoy Complex.
Moreover, your hair will be brighter and vibrant 50% longer than sulfate-free shampoos from other brands.
Salon-certified and clinically proven to bring radiance to your end.
The delicate formula helps to maintain optimal scalp microbiome levels. This acts as a protective barrier on the scalp. Lastly, it is 100% vegan in nature.
Pros
Free of Sulfates, phthalates, and Parabens
Suitable For All Color Treated Hair
Affordable​.
Cons
Carries A Strong Fragrance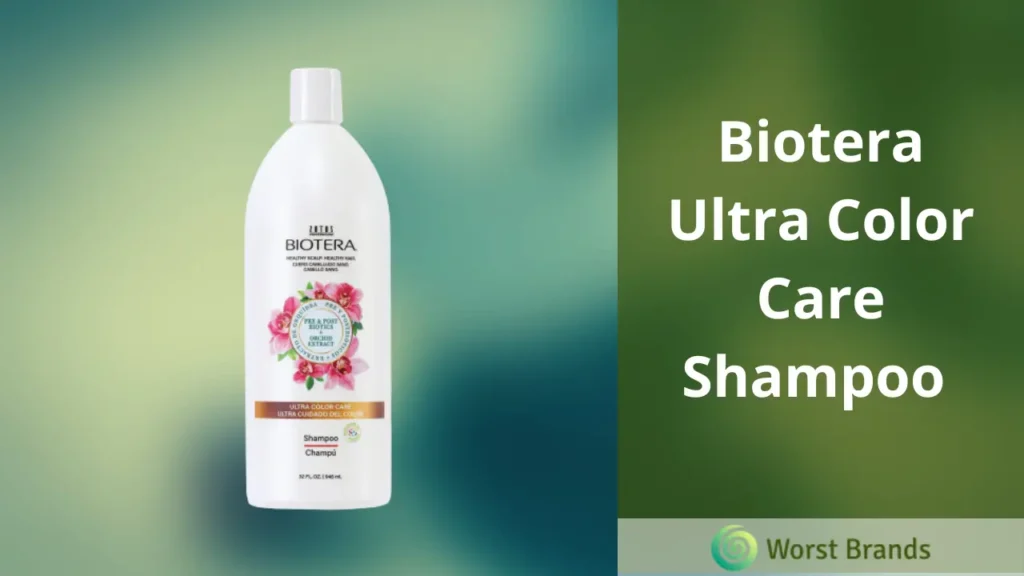 2. Biotera Color Care Shampoo
After the Ultra Color Care Shampoo had rejuvenated my hair to some extent, I bounced back.
I dashed to my stylist and asked for Burgundy locks. Satisfied with my previous experience, I was ready to switch to the Biotera Color Care Shampoo.
This formula works well for all color-treated hair requiring less color retention than vivid shades.
I was pleased with the formulation and price. I was astounded yet again.
The formulation was gentle and microbiome friendly. It is a color-safe formula to help retain color.
This gentle cleansing formula helped to moisturize the strands and prevent color fading.
The shampoo comes with Grapeseed Extracts as the main ingredient. In addition, the BUTYLOCTANOL and TRIDECETH-12 keep the hair moisturized.
The locked-in moisture improves overall hair texture and reduces thinning due to breakage.
At the scalp level, I felt the surfactants to be too mild. However, you will love this formula if you do not have an oily scalp.
The goodness of a pre and post-biotic blend of coconut, ginseng, and yogurt fortifies the hair.
I also found the Rosemary extracts in the shampoo to promote hair growth. Other than that, no other ingredients promote hair growth.
However, the formula leaves you with cleansed scalp and softer, shinier hair.
Pros
Free of Parabens, Sulfates, and Phthalates
Affordable
Suits Most Hair Types
Cons
Carries Potential Allergens
3. Biotera ULTRA Moisturizing Replenishing Shampoo
This marks the third of my favorite Biotera Shampoos. Transitioning back to my natural hair was a long process.
However, I had to look for a good hair care shampoo once I returned.
Enough damage had been done, and I needed a remedy. That was when I came across Biotera Ultra Moisturizing Replenishing Shampoo.
The formulation of this shampoo contains Marua Oil with Silk and Shea Butter. It deeply conditions and rehydrates damaged/dry coarse hair.
I found the Biotera Shampoo rich in ingredients that leave my hair soft, shiny, and manageable. The scent was also excellent.
If your hair is over-processed from chemical/color application or heat damage, you will especially love this.
Like all other Biotera Shampoos, it is Microbiome-friendly, vegan, and cruelty-free.
Lastly, I did pair it with the Biotera Ultra Moisturizing Replenishing Conditioner for the best results.
Pros
Pocket-friendly
Free of Parabens, sulfates, and phthalates
For All Hair Types
Cons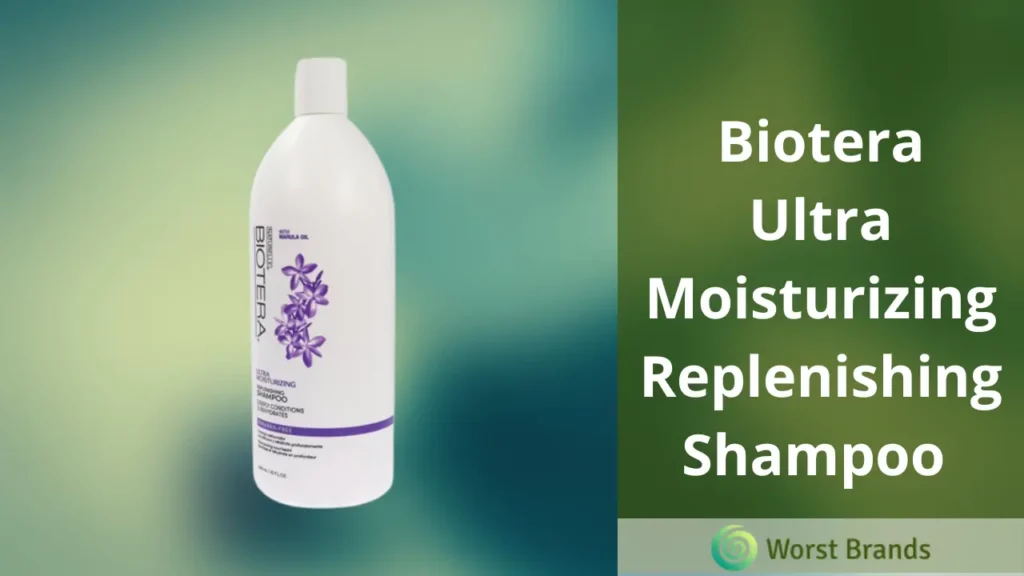 Customers' Feedback About Biotera Shampoos
It would be unjust to base an entire review on a single person's judgment.
So, I have included some of the customer's praise and complaints about these shampoos.
Out of some reviews on Amazon, the customers rate 4.5/5. The products are also featured on Amazon's Choice.
Of these, 77% of ratings are positive. Customers are pleased with the formulation.
Most say that Biotera shampoos leave their hair cleansed, shiny, and strong.
Often customers compare it to the infamous Biolage and call it a 'Dupe'. They love how affordable this is.
However, some customers dislike the product for its inadequate packaging, strong scent, and allergens.
Comparison Table of Different Biotera Shampoos
| Products | Free of Paraben, Sulfates, and Phthalates | Improves Hair Texture | For All Hair Types |
| --- | --- | --- | --- |
| Biotera Ultra Color Care Shampoo | Yes | Yes | No |
| Biotera Color Care Shampoo | No | Yes | No |
| Biotera ULTRA Moisturizing Replenishing Shampoo | Yes | Yes | Yes |
Also Read:
Is Biotera Worth It?
Yes, Biotera Shampoos are worth a try. Better shampoos may exist, but these are pretty reasonable for their price.
All Biotera Shampoos retail for $20 or less per 32 Fl Oz. This comes down to $0.56 an Fl oz.
So, if you are on a budget and looking for long-term color treatment care, you should opt for Biotera.
Moreover, the formulation is free of parabens, harsh surfactants, and silicones. The brand is also cruelty-free and vegan.
However, the shampoos do contain potential allergens. So, patch test and cease use in case of irritation. Consult with a dermatologist at your earliest.
Where to Buy Biotera Shampoos?
Unfortunately, there is no Biotera website to shop from. However, the shampoo retails through multiple third-party retailers, in stores, and online.
Here are some of the famous major retailers of Biotera Shampoo:
Amazon
Walmart
Sally Beauty
Ubuy
Kroger
eBay
Sears
Common Ingredients in Biotera Shampoos
Biotera Shampoos come with a blend of different ingredients in different shampoos. Here are some of the common ingredients in Biotera shampoos:
WATER/AQUA/EAU
COCAMIDOPROPYL BETAINE
POLYQUATERNIUM-7
POLYQUATERNIUM-10
PEG-150 PENTAERYTHRITYL TETRASTEARATE
PEG-6 CAPRYLIC/CAPRIC GLYCERIDES
SODIUM METHYL COCOYL TAURATE
COCAMIDE MEA
HYDROLYZED SOY PROTEIN
SILICONE QUATERNIUM-16
GLYCOL DISTEARATE
CITRIC ACID
TETRASODIUM EDTA
IODOPROPYNYL BUTYLCARBAMATE
TRIDECETH-12
UNDECETH-11
DMDM HYDANTOIN
SODIUM HYDROXIDE
PPG-12-BUTETH-16
LIMONENE
COUMARIN
BUTYLOCTANOL
GLYCERIN
HYDROXYCITRONELLAL
LINALOOL
ALPHA-ISOMETHYL IONONE
FRAGRANCE/PARFUM
AMODIMETHICONE
HEXYL CINNAMAL
AMYL CINNAMAL
Why Choose Biotera Shampoos?
Here are some of the reasons why I like Biotera Shampoos.
Affordable
These shampoos are drugstore favorites and give you the freedom to experiment with your hair.
You can keep using them without them ever being a burden.
Color Safe
Other than the Color Care range, Biotera Shampoos are color safe.
Microbiome-Friendly
A balanced scalp promotes healthy hair growth. Some harsh formulae can be harsh exfoliants that leave the scalp imbalanced.
Unlike the rest, this formula mildly cleanses the scalp without using sulfates and paraben.
Salon Proven and Clinically Tested
These safe shampoos are professionally approved. You can see the full efficacy when you pair it with the Biotera Conditioners.
Free of Silicones
Silicones in shampoos cause build-up and weigh down the hair. These Silicone-free formulations do not do so.
Are Biotera Shampoos Sulfate Free?
Yes, all Biotera shampoos do not contain SLES/SLS surfactants. It has mild surfactants to cleanse instead gently.
Side Effects of Biotera Shampoos
Like any other shampoo in the personal care industry, these shampoos also have some irritants.
Here are a few of the side effects of using Biotera shampoos.
Cocamidopropyl Betaine surfactant in these shampoos causes Contact Dermatitis. The compound is known to cause immunotoxicity in users.
Propylene Glycol increases the shelf life at the expense of Contact Dermatitis. The users experience rash and bumps along the hairline.
Tetrasodium EDTA is a preservative. This contains formaldehyde which irritates users. Irritation extends from the scalp to the eyes and respiratory tract.
The IodopropynylButylcarbamate in shampoo can cause Contact Dermatitis. A rash and itch may appear several days after use.
DMDM HYDANTOIN in Biotera shampoo functions as a preservative. This irritates the scalp, eyes, nose, and throat. It is also a carcinogen.
Linalool and Limonene release fragrances. It irritates some users.
Hydroxycitronellal adds to the fragrance. It is a potential allergen.
Hexyl Cinnamal, used as an additive to fragrance, is a low-rank allergen.
Frequently Asked Questions
Q2: How to Contact ZOTO?
 You can contact the company using the official ZOTO Professional website. You can email or contact them via the hotline.
Q3: Is Biolage and Biotera the Same?
No, both are competitors in the segment. However, Biolage is more popular than Biotera. The latter competes based on cheap pricing.
Conclusion
In conclusion, finding the right hair care solution can be difficult, but Biotera has made it a little easier.
With their line of shampoos specifically formulated for color-treated hair, dry and damaged hair, and over-processed hair, there's something for everyone.
I do like the Ultra Color Care formula more than the others. It leaves retains the vibrancy of all color shades.
With affordable prices and being free of sulfates, phthalates, and parabens, Biotera is a brand worth trying for a hair care journey that is both gentle and effective.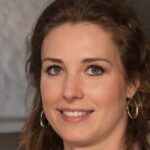 Crystal Hafley is a dedicated writer and content creator for WorstBrands, where she specializes in writing insightful reviews about kitchen appliances and fashion products.
With her expertise, Crystal provides readers with accurate and reliable information to help them make informed decisions about the brands and products they use every day. When she's not researching or writing, Crystal enjoys cooking and exploring the latest fashion trends.