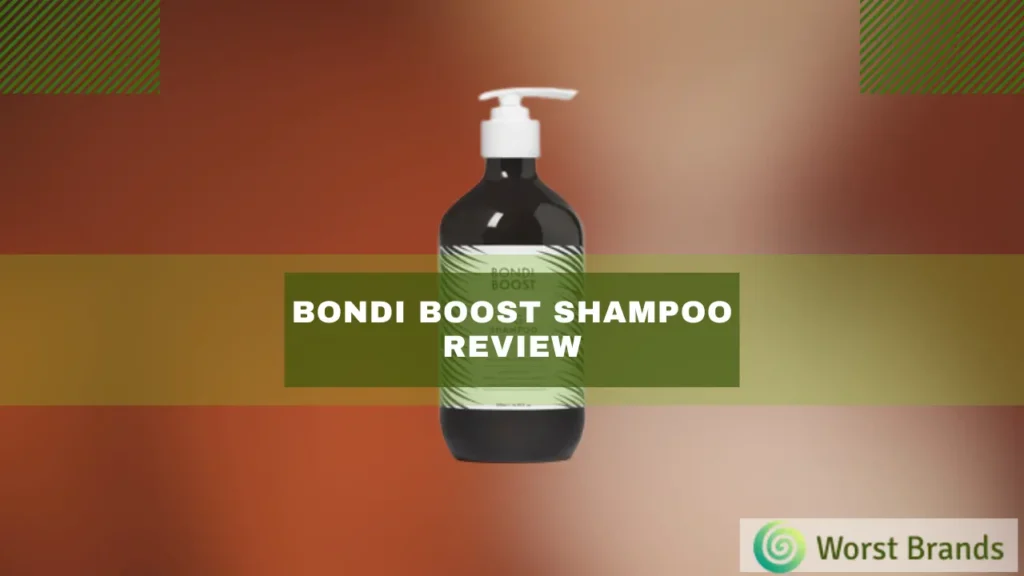 Dry, damaged hair is a common problem we all have to face. With millions of products available worldwide, it is challenging to find the perfect one.
I had the same problem and couldn't find the right brand of shampoos until my good friend recommended Bondi Boost.
Since using this shampoo, I have been thinking about writing a Bondi Boost Shampoo Review. So let's get right into it.
Bondi Boost Shampoo Review
Here are some of the most popular shampoos by the company.
1. HG Shampoo
This is the highest-selling shampoo produced by Bondi Boost and is famous worldwide for its damage-repairing ingredients.
The primary ingredients used in this product are Aloe Vera, Saw Palmetto, Peppermint, and Rosemary.
This unique combination is excellent for hair strength and damage recovery. It will protect your hair and ensure strong, healthy hair.
This product is also pH-balanced, so people with colored hair can also take advantage of this excellent shampoo. 
However, it is a little expensive as it can cost around $30 for a 17 Fl Oz bottle which may be a little more for some consumers.
Pros
For all hair types
Improves damaged hair
Natural ingredients
Cons
2. Rapid Repair Shampoo
This is a specially designed product to reduce dryness on your scalp. Dry scalps often cause dull and fragile hair.
This Bondi Boost shampoo moisturizes the hair roots and reduces split ends, improving the overall quality of your hair.
Since coconut oil extracts are one of the most beneficial ingredients for hair, Rapid Repair Shampoo will increase the volume of your hair.
However, it is most effective on dry hair and has significantly less impact on healthy hair that is already moisturized.
This is because most ingredients used in the shampoo give you hydration and moisture.
Pros
Contains Coconut Oil
Reduces Split Ends
Soft, Shiny hair
Cons
Only For dry, damaged hair
Also Read: Is Ouai Detox Shampoo Worth It?
3. Thickening Therapy Shampoo
As the name suggests, this shampoo contains a thickening formula that expands the hair strands to increase the overall volume of your hair.
Using natural ingredients, this product pumps every strand and improves the texture and quality of your hair.
This shampoo is uniquely designed for people experiencing fragile hair and hair loss.
It is also suitable for all other hair types and contains vegan, cruelty-free ingredients that encourage growth.
The primary active ingredient in this product is Hyaluronic Acid which reduces fizziness.
However, this product creates less lather and is difficult to distribute evenly throughout the scalp.
Pros
Increases volume
Encourages hair growth
Vegan formula
Cons
4. Curl Boss Shampoo
Curl Boss Shampoo is another sulfate-free product from Bondi Boost. This product hydrates curly hair with Rosemary and coconut oil and reduces fizziness.
It does not contain harmful substances such as sulfates, Parabens, silicones, etc. This shampoo is a great product to add volume and thickness to curly hair.
However, this is another shampoo that creates a low lather, making it difficult to clean off the dirt from your hair properly.
The company with such a formula intentionally created it so the cleansing is gentle and natural oils in curly hair can be retained.
Pros
Special formula for Curly Hair
Reduces fizziness
Retains natural oils
Cons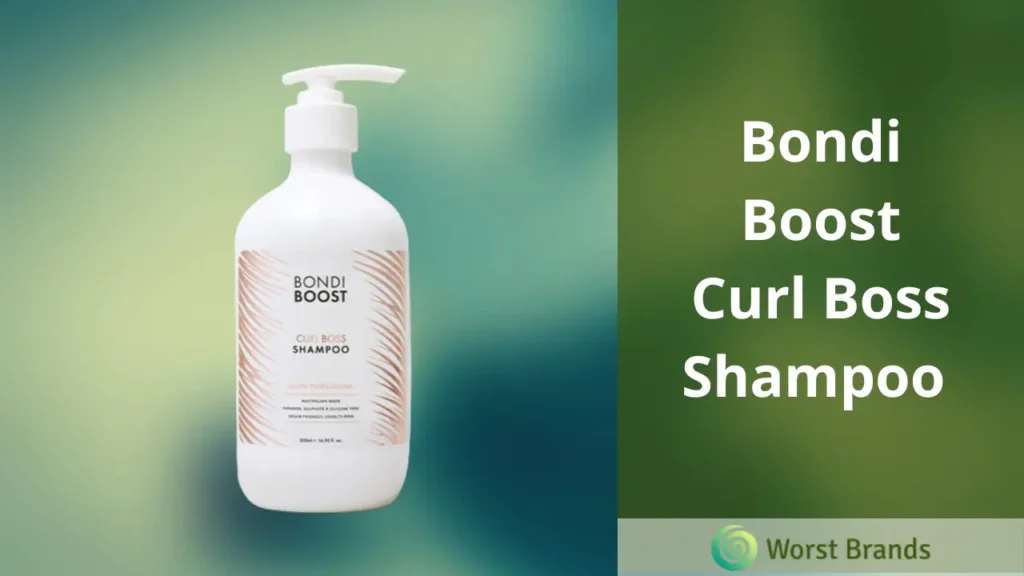 You might also like to read:
Comparison Table of Different Bondi Boost Shampoos
| Products | Improves Damaged Hair | For All Hair Types | Sulfate Free |
| --- | --- | --- | --- |
| HG Shampoo | Yes | Yes | Yes |
| Rapid Repair | Yes | No | Yes |
| Thickening Therapy | Yes | Yes | Yes |
| Curl Boss | No | No | Yes |
Customers' Review of Bondi Boost Shampoo
Including valuable words on unbiased customers in the Bondi Boost Shampoo Review is essential.
With an Amazon Rating of 4.5 out of 5 stars, these shampoos are loved by thousands of consumers.
More than 85% of these reviews are positive, as some people even posted pictures of their hair before and after using Bondi Boost shampoos.
The common claim between most reviews was that Bondi Boost shampoos improved damaged hair and added volume and texture.
According to some consumers, these products deeply cleanse the hair and nourish them to give you a natural, bold look.
However, most customers united on the fact that the packaging of these shampoos is disappointing.
As a consumer myself, I noticed the same thing. Despite the packaging, I liked the overall experience.
Ever since I started using the HG Shampoo, I have seen improvements to my thin hair. After only a few washes, my hair became stronger and shinier.
Is Bondi Boost Worth It?
These shampoos are not as cheap as over-the-top everyday shampoos.
Most of the Bondi Boost shampoo collection shampoos have a price tag of around $30 for a 500 ml bottle, which is roughly 17 Fl Oz.
There is no doubt that they are a little expensive for the majority of consumers.
However, these are vegan products and free of sulfates and parabens.
Moreover, they are incredibly potent in treating damaged hair and improving its overall shine and softness. This makes these shampoos worth the investment.
Why Choose Bondi Boost Shampoo?
Here are some reasons which will entice you to buy these shampoos.
Natural Ingredients
One of the good parts is that these shampoos contain natural ingredients.
Most ingredients used to make Bondi Boost Shampoos come from plants, trees, and fruits, as these products are full of natural oils and their extracts.
Using Vegan ingredients also makes the product cruelty free.
Improves Damaged Hair
No one in this world likes damaged hair. One of the fundamental qualities we look for in shampoo is its ability to improve the strength of our hair. 
Bondi Boost Shampoos do this perfectly by reducing thin and fragile hair while increasing overall strength.
Doesn't Contain Harmful Substances
Most of the hair products in the market contain toxic and harmful substances such as sulfates and parabens. 
However, this is not the case with Bondi Boost Shampoos. Silicones are another ingredient this company avoids completely.
None of the shampoos made by this company contain these harmful substances that can damage your hair and cause irritation.
Soft, Shiny Hair
Last but not least, Bondi Boost Shampoos nourish your hair and moisturize your scalp to reduce dryness and improve the quality of your hair.
After using any of these shampoos for a few days, you will notice silky, smooth hair with a glossy finish.
Ingredients of Bondi Boost Shampoo
Different products from Bondi Boost are made with different ingredients. However, there are a few common ones in most of them.
Here are some of the common ingredients found in this line of shampoos.
Aloe Vera Leaf Juice
Cocamidopropyl Betaine
Sodium Methyl Cocoyl Taurate
Glyceryl Oleate
Polyquaternium-10
Potassium Sorbate
Coco-Glucoside
Decyl Glucoside
Hydrolyzed Quinoa
Propanediol
Seed Oil
Olea Europaea Fruit Oil
Linum Usitatissmum
Hydrolyzed Soy Protein
Where To Purchase Bondi Boost?
Bondi Boost products are widely available at stores around the world. Here are some of the most popular stores that sell this product.
Bondiboost
Amazon
Walmart
eBay
Target
Ubuy
Ulta
Boots
Sephora
Apart from these stores, you may also find Bondi Boost shampoos and other products at nearby salons, local supermarkets, and pharmacies.
However, you should call and confirm the availability of this product before going.
Is Bondi Boost Shampoo Sulfate Free?
Yes, Bondi Boost is an organic brand that uses several vegan ingredients in its shampoos.
The company understands the importance of keeping these products free of sulfates and parabens.
Possible Side Effects of Using the Shampoo
Here are some possible side effects of Bondi Boost Shampoos.
Glyceryl Oleate is an ingredient that can cause dizziness and headaches.
Too many plant-derived ingredients can make the formula too strong for some people.
If you're prone to allergic reactions, it is best to consult a dermatologist before using this product, as Cocamidopropyl Betaine can cause skin discomfort.
The shampoo also contains Potassium Sorbate as the primary preservative. This compound can be toxic and cause irritations.
According to a source, Decyl Glucoside is another ingredient that can cause Immunotoxicity.
Frequently Asked Questions
Q1: How Often Should You Use Bondi Boost Shampoos?
According to the company's recommendation, you should use these shampoos 3 times a week.
It is also advised to use only a small quantity of the product on your wet hair to achieve optimal results.
Q2: Is Bondi Boost Eco-Friendly?
Bondi Boost is one of the few eco-friendly companies around the world.
This Australian brand prioritizes using natural ingredients and essential oils in its shampoo.
Q3: How to Contact the Company?
Even though the company does not have a public helpline number, you can easily contact the company via email. 
All you have to do is compose your email and send it to WeCare@BondiBoost.com.au
Conclusion
There is no doubt that these are one of the most amazing natural ingredient shampoos available in the market.
Bondi Boost offers a range of shampoos that cater to different hair types and needs.
Customers have raved about the improvements to their hair, including volume, texture, and shine. However, some have also mentioned disappointment with the packaging.
Overall, I have seen positive results using Bondi Boost Shampoo, as I saw improvement in my thin hair after only a few washes.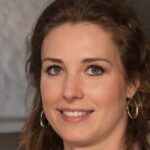 Crystal Hafley is a dedicated writer and content creator for WorstBrands, where she specializes in writing insightful reviews about kitchen appliances and fashion products.
With her expertise, Crystal provides readers with accurate and reliable information to help them make informed decisions about the brands and products they use every day. When she's not researching or writing, Crystal enjoys cooking and exploring the latest fashion trends.