Have you ever wondered why soap is usually a solid bar while most shampoos we use are liquid?
The reason for this is that the quantity of soap required for a shower is much more than the quantity of shampoo required. 
However, that makes me wonder. Wouldn't it be great to have a solid shampoo bar?
My curiosity led me to Ethique Shampoo, a solid shampoo. I tried it and decided to write this blog.
Without wasting any time, let's get right into Ethique Shampoo Review.
Common Ingredients Found in Ethique Shampoos
While different Ethique shampoos have different ingredients, there are some common ones in most of them.
Here are some ingredients used to make the famous solid shampoo bar.
Sodium Cocoyl Isethionate
Stearic Acid
Cetyl Alcohol
Cocos Nucifera
Vegetable Glycerine
Lactic Acid
Theobroma Cacao Butter
Decyl Glucoside
Stearyl Alcohol
Linalool
Limonene
Mica
Ethique Shampoo Review
Here are some of the most popular Ethique Shampoo products that we have tested.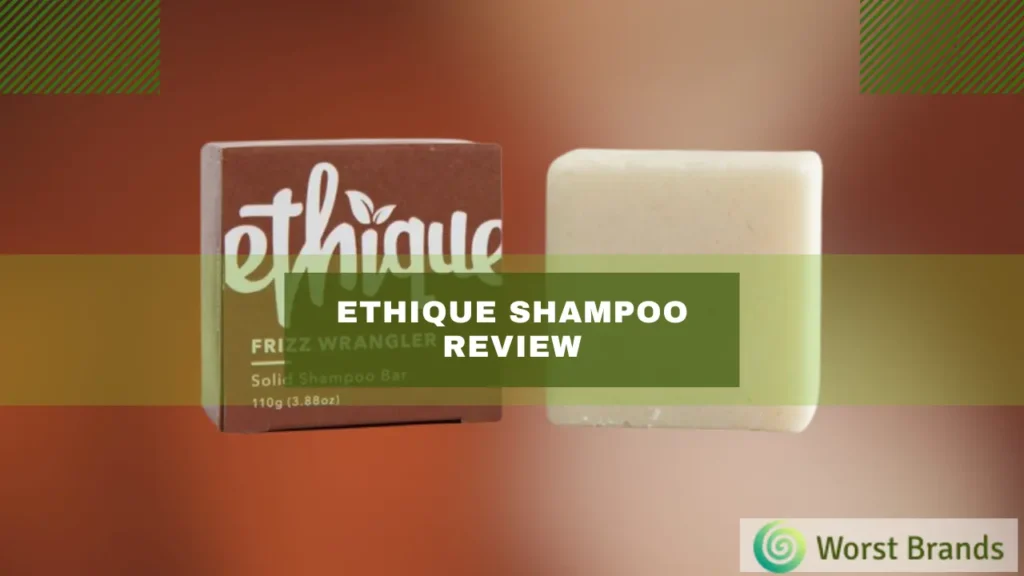 1. Heali Kiwi
This is a solid shampoo bar made with kiwi extracts. The healing power of kiwis is integrated into this shampoo, specially designed for touchy scalps.
It provides all the nourishments required by your hair and ensures that you enjoy strong, healthy hair.
This unique shampoo can be used on all types of hair. However, the product and its formula work best on touchy scalps.
Moreover, this is an accessible shampoo that is available all over the world.
Despite containing some sulfates, this product has a pH-balanced formula and is suitable for everyone.
Pros
For all hair types
Healing Formula
Great smell
Cons
2. Frizz Wrangler
Frizz Wrangler is a smoothing shampoo that works well on dry hair. It deeply moisturizes your hair and nourishes the hair follicles.
With coconut oil extracts, the Ethique shampoo bar enhances natural oils into your hair to improve dryness and encourage strong, healthy hair.
The use of coconut oil also provides nourishment to create shine and give you silky, smooth hair.
It has a soap-free formula and can last up to 80 washes. However, it is not suitable for colored hair.
It is a great product, especially if you have curly hair, as they often get frizzy.
Pros
Smells like creamy coconut
Treats dry hair
Stronger hair
Cons
Not suitable for colored hair
3. Mintasy
This is one of the most popular solid shampoo bars released by Ethique. It is made with creamy coconut, fractionated coconut, and peppermint oil.
Due to the use of peppermint and coconut extracts, it has a great minty smell.
These natural ingredients make this product highly refreshing, giving you soft and shiny hair.
It gives you all the nourishment needed to have healthy, natural hair.
The natural ingredients in this product improve damaged strands completely. Furthermore, it is an affordable product that you can use every day.
However, multiple sulfates in the formula can be strong for some individuals and cause mild irritations.
Pros
Soft, shiny hair
Highly Refreshing
Improves damaged hair
Cons
Also Read: Review of Lush Shampoo Bar
4. Professor Curl
Sulfates can harm hair, especially for people with curly hair. It is a chemical compound that steals the moisture and natural oils from your hair, leaving them dry and dull.
For this reason, Ethique introduced a sulfate-free option designed for people with curly hair.
This shampoo comprises natural ingredients that add volume and texture to make your hair beautiful and thick.
It adds moisture to the scalp and prevents dry curly hair from getting frizzy.
It improves the strength of the hair while increasing its volume and thickness. This results in healthier hair strands and encourages hair growth.
Pros
Increases volume
Sulfate-free
Strong, healthy hair.
Cons
Only suitable for curly hair.
Comparison Table of Different Ethique Shampoos
| Product | Increase Volume | Improves Damaged Hair | Sulfates Free |
| --- | --- | --- | --- |
| Heali Kiwi | Yes | Yes | No |
| Frizz Wrangler | Yes | Yes | No |
| Mintasy | Yes | Yes | No |
| Professor Curl | Yes | No | Yes |
Customers' Feedback about Ethique Shampoo
This Ethique Shampoo Review would be incomplete without actual feedback from the customers.
Some of the highest-selling Ethique shampoos have a rating of 4.7 or higher on major platforms such as Amazon and Walmart.
More than 10 thousand customers have sent in their reviews online, most of which have been positive.
Some customers love the smell of these products, while others prefer the damage repair formula.
Some customers found these products life-saving as their hair changed from dry and brittle to silky and smooth.
What I love about these shampoos is the natural formula. It has improved my damaged hair with split ends and given me stronger, healthier hair.
This eco-friendly product has a great fragrance that helps you stay fresh all day. However, where there is positive, there are some negatives as well.
Several consumers were unpleased that some of the Ethique shampoos contain sulfates.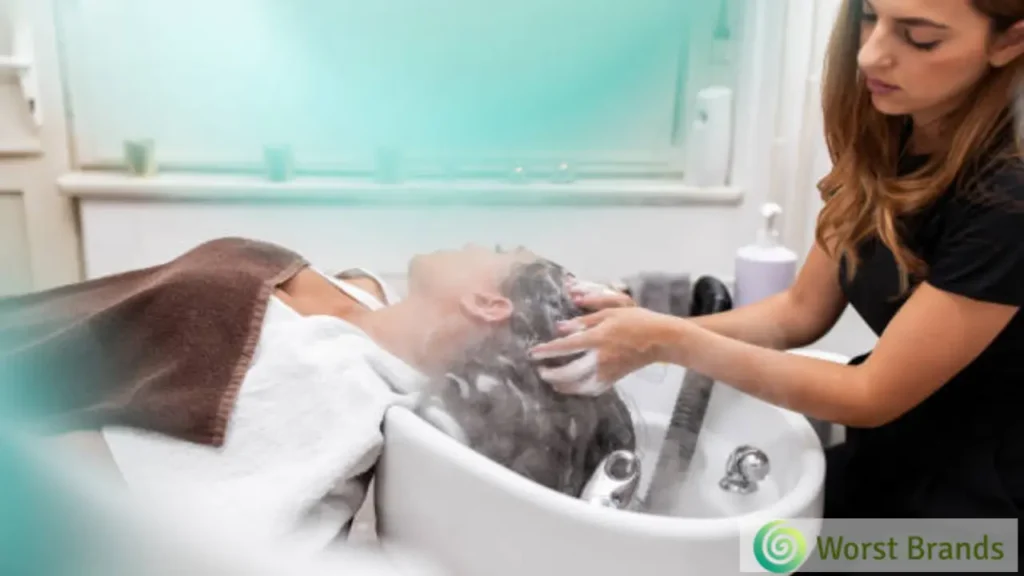 You might also love to read the following blogs:
Is Ethique Shampoo Good?
The answer to this question may be different for each individual. However, it is essential to consider that Ethique Shampoo costs less than $1 per wash.
While it may seem more than the price tag of ordinary everyday shampoos, it is still affordable by the vast majority.
Moreover, the benefits of this shampoo far outweigh the price tag.
Hence, the product is worth every penny, at least for thousands of other Ethique customers and me.
How Often Should You Use Ethique?
Ethique Shampoo bars can be treated like any other over-the-top shampoo.
You can use it every day or even twice a day. They are made of natural ingredients, which makes them safe to use.
Ethique shampoos are also vegan and cruelty-free products, meaning you can play your part in the environment.
Why Choose Ethique Shampoo?
Here are some of the reasons why you should give this shampoo a try.
Improves Damaged Hair
Due to pollution and dust worldwide, many consumers have dry and damaged hair. Hence, any shampoo needs to nourish and moisturize hair.
Ethique Shampoo does this incredibly and gives you strong, thick, and healthy hair.
Highly Refreshing
Ethique has a wide range of shampoos with unique, refreshing smells. The incredible scent of these products is unique and helps you stay fresh all day.
The shampoo bars can clean your hair deeply, leaving you with lighter hair.
Long-Lasting
A single Ethique bar is likely to last more than a couple of months, so you won't run out of shampoo.
Ethique Shampoo bars contain a concentrated shampoo formula. Rubbing the shampoo 3 or 4 times a week on your hair will be more than enough to create a good lather that cleans your hair.
Affordable and Accessible
There is no doubt that Ethique Shampoo bars are incredibly affordable. For some consumers, a single shampoo bar that costs $15 may sound pricey.
However, it is essential to remember that it is long-lasting, and you can use it for more than 80 washes.
Moreover, this product is available worldwide, and you can purchase it in your own country at a local supermarket.
Easy Transportation
Traveling with liquid shampoo can be problematic as Airport staff often inquire about the liquids you carry.
By choosing Ethique Shampoo bars, you will no longer have this issue. You can easily carry your shampoo without needing to buy travel-size liquid shampoos.
Are Ethique Shampoos Sulfate Free?
Ethique has a range of different shampoos suitable for different individuals. 
While some of the products do contain sulfates, the majority of them are sulfate free. 
How to Use an Ethique Shampoo Bar?
While switching from liquid soap to solid bars may be tricky, using this product is easy.
Simply treat it like soap and rub it 3-4 times on wet hair to apply the formula.
Massage for a couple of minutes to create a lather before rinsing out with clean water.
Where to Buy Ethique Shampoo?
According to the company, over 6,800 stores sell their product. You can find a nearby store with the store locator on their official website.
Here are some top stores where you can buy the Ethique Shampoo bar.
Ethique
Amazon
Walmart
Target
Ubuy
CVS
You may also find this product at some local supermarkets near you.
Possible Side Effects of Using the Shampoo
Here are some of the side effects of Ethique Shampoos.
Some Ethique Shampoos contain Sulfates. According to a report, sulfates should be avoided as they can cause irritation and itchiness.
Stearic Acid is another toxic ingredient that can cause eye and respiratory irritation.
Linalool and Limonene are commonly used in these shampoos. Despite Aloe Vera'shealing properties, these extracts may result in an allergic rash.
These products also contain Lactic Acid, which may be harmless in small quantities. However, a higher exposure results in dry and frizzy hair.
Mica is a natural ingredient that comes from Earth. However, it may contain high amounts of heavy metals that can cause severe lung damage.
Frequently Asked Questions
Q1. Is Ethique Shampoo Bar An Eco-Friendly Product?
Yes, these products are made from all-natural ingredients and do not contain harmful parabens that are often considered toxic.
They are also biodegradable. As an eco-conscious brand, Ethique has made a great effort to save the environment.
Q2. How to Contact the Company?
The helpline number for their Australia office is +61 (2) 904 22683. Their New Zealand Office can be reached at +64 (3) 379 4073.
Customers can also reach the company at hello@ethique.com and send their complaints or feedback via email.
Final Words
There is no doubt that solid shampoo bars are the future of the hair care industry. They are eco-friendly products and have a long-lasting effect on your hair.
Ethique is the pioneer of solid shampoos, and this affordable brand is also among the best in the market.
To conclude this Ethique Shampoo Review, I can only give you a recommendation.
Try this brand yourself and feel the improvement in your beautiful hair.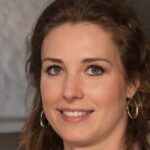 Crystal Hafley is a dedicated writer and content creator for WorstBrands, where she specializes in writing insightful reviews about kitchen appliances and fashion products.
With her expertise, Crystal provides readers with accurate and reliable information to help them make informed decisions about the brands and products they use every day. When she's not researching or writing, Crystal enjoys cooking and exploring the latest fashion trends.