Are you looking for a shampoo that can cater to blonde, bleached, or light-shaded hair? If yes, then Jhirmack shampoo could be the answer for you.
Due to my hectic schedule, I had no time to stop at the convenience store and browse across different shampoos that could be good for my blonde hair.
My friend bout Jhirmack Shampoo, and after using it, I no longer have to look for other solutions.
Want to know more? Well, I have shared my experience in this Jhirmack Shampoo Review. So. Let's start.
Jhirmack Shampoo Review
My friend came to me one weekend and suggested to Jhirmack shampoo, which she had bought for me.
The shampoo comes in a sleek-looking silver bottle, nothing too fancy or difficult to function.
I loved this shampoo's simplicity and minimalist design of Jhirmack Shampoo.
My hair was super limp and dry at the start of shampoo's use, so any difference it made would be very evident.
When I applied the shampoo to my hair, it washed off easily and did not feel different from regular shampoos.
After using Jhirmack Shampoo for a couple of days, the results were excellent. My blonde hair started to become soft, and shiny. It also left a great scent.
Incorporating Jhirmack into my hair care routine made my hair more radiant and nourished.
The formula has enriching macadamia nut oil that moisturizes coarse hair and rids you from the issues of greasy residue.
However, the shampoo is not free of sulfates which can be a concern o some people. Also, the strong formula needs to be kept away from the eyes.
Pros
Cost-effective treatment
Great for light-toned hair
Safe for use
Cons
Needs to be kept away from your eyes
Jhirmack Shampoo: What do Customers Say?
Customers share great reviews about the Jhirmack products because they are effective, affordable, and high quality.
Most of the reviews on Amazon say that this shampoo is the new favorite of people with light-colored hair.
The product is rated 4.4 out of 5 on Amazon, with top ratings in softness, scent, and sheerness.
We love this product for many reasons, apart from its incredible capability to remove yellowness from light-colored dyes.
Similar Blogs:
Reasons to Choose Jhirmack Shampoo
Jhirmack Silver Hair Care is specifically for all silver and grey hair hues.
It eliminates the yellow tones, and adds brightness & gloss to the highlights, making hair lush and vibrant.
This shampoo, which contains macadamia nut oil and collagen, strengthens and hydrates tough weak hair.
Drawbacks of using Jhirmack Shampoo
Here are some possible side effects of using Jhirmack Silver Brightening Ageless Shampoo.
If you have a skin issue, the sulfate in this shampoo may provoke a rash, hives, inflammation, and itching.
The methylparaben in this shampoo is linked to an increased risk of cancer, particularly breast cancer. Many people are allergic to the preservative methylparaben, which can lead to contact dermatitis.
Methylisothiazolinone is an irritant to the skin and mucous membranes. It has been linked to allergic responses and can result in chemical burns.
Citric acid can make hair dry, thin, and brittle. Burning, irritation, rashes, and itching are also possible outcomes.
Jhirmack Shampoo Ingredients
Below are the ingredients of the Jhirmack Shampoo.
Water/Eau (Aqua)
Disodium cocoamphodiacetate
Sodium Laureth sulfate
Camellia sinensis leaf extract
Panthenol
Macadamia ternifolia seed oil
Folic acid
Fragrance/Parfum
Citric acid
Methylparaben
Propylparaben
Methylchloroisothiazolinone
Is Jhirmack Shampoo Worth It? 
Yes, I consider all the good options and conduct comprehensive reviews before providing you with an option.
This formulation for silver and gray hair is ahead of many other products in the market. It is safe to use and free of allergens and harmful preservatives.
Not only that, but it also helps nourish your hair with rich ingredients that will strengthen them in the long run.
Lastly, you can get this shampoo for as little as $30
Where to Buy Jhirmack Shampoo?
Below are locations and websites where you can find Jhirmack shampoos.
Amazon
CVS pharmacy
HEB
Target
Walmart
Frequently Asked Questions
Q1: Is Jhirmack Shampoo Free Of Sulfates? 
No, all of the products of Jhirmack do contain any sulfate.
Q2: Is Jhirmack Shampoo for All Hair Types? 
No, Jhirmack shampoos are specifically for people with gray or silver-toned hair. Its unique formulation allows users to get fantastic treatment for light hair.
Conclusion
Jhirmack Shampoo is a great option for individuals with blonde, bleached, or light-shaded hair.
The shampoo is cost-effective and contains macadamia nut oil and collagen to strengthen and hydrate hair.
However, it does contain sulfates which can be a concern for many people.
Overall, Jhirmack Shampoo is a good option for those looking for a solution for light-colored hair.
Still, it is always important to know the ingredients and potential side effects before using any product.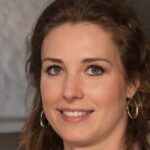 Crystal Hafley is a dedicated writer and content creator for WorstBrands, where she specializes in writing insightful reviews about kitchen appliances and fashion products.
With her expertise, Crystal provides readers with accurate and reliable information to help them make informed decisions about the brands and products they use every day. When she's not researching or writing, Crystal enjoys cooking and exploring the latest fashion trends.