Many of us look through thousands of products to find the perfect shampoo for our hair. I used to do the same until I found the Davines shampoos.
They are a great product, and I have been thinking about writing Davines Shampoo Review since I used them.
Keep reading to learn all about this great brand and its products.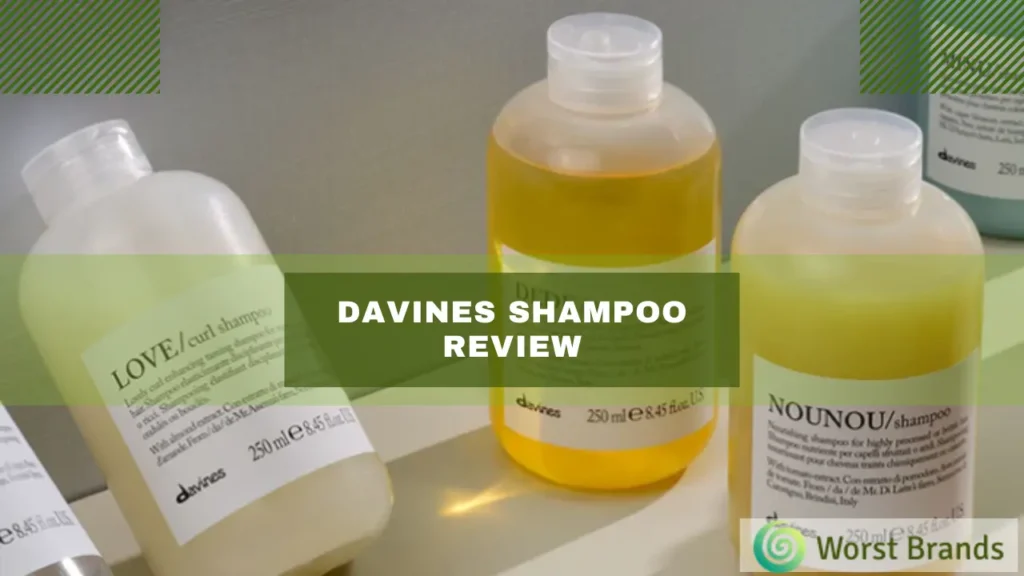 Davines Shampoo Review: Product Comparison
Here are some of the most popular products by Davines.
1. Minu Shampoo
Davines Minu shampoo is specifically designed for colored hair. It uses natural ingredients and beneficial chemicals to create the perfect recipe for color-treated hair.
The formula creates a long-lasting shine that will keep your hair looking beautiful throughout the day.
It also contains multiple surfactants that gently clean your hair and eliminate all the dirt buildup.
Using Glycerin as the primary moisturizer, this product will nourish your colored hair and make them soft and silky.
Minu shampoo will also give you a glossy finish that will increase your confidence.
However, this product is only suitable for colored hair as it contains brightening ingredients in the formula.
Pros
Brightens the shade
Soft and shiny hair
Gentle cleansing
Cons
2. Davines OI Shampoo
The OI shampoo by Davines is an all-in-one solution for rough, dry, and damaged hair.
It contains a healing formula and can be used daily on all hair types.
With Roucou oil, this product becomes an excellent antioxidant that can heal your hair and prevent environmental damage.
It also contains Panthenol which serves as a soothing moisturizer to help you feel relaxed and light-headed. I use this shampoo myself and love every bit of it.
I can also tell you that this product has one of the best scenes. It keeps me feeling fresh all day.
However, it may be considered expensive as it retails for more than $35 for a 9.47 Fl Oz bottle.
Pros
Improves damaged hair
For all hair types
Great smell
Cons
3. Love Smoothing Shampoo
This is a unique Davines product that is popular around the world. It is a great product to reduce fizziness and get shiny, smooth hair.
Several natural ingredients are used to make this shampoo that provides all the necessary nutrients that your hair needs.
Moreover, this shampoo contains multiple moisturizers, such as Glycerin and Panthenol, that keep your hair strands hydrated.
It also contains Olea Europea extract, which is exceptionally beneficial for your hair and scalp.
I have several friends who use this product, and they are pleased with its benefits.
The best part about this shampoo is that it is entirely sulfate and paraben free. However, this product contains a strong formula that might not suit everyone.
Pros
Reduces Fizziness
Moisturizes hair
Sulfate and paraben free
Cons
Comparison Table of Different Davines Shampoos
| Product | Treats Damaged Hair | For All Hair Types | Smooth Shiny Hair |
| --- | --- | --- | --- |
| Minu Shampoo | No | No | Yes |
| OI Shampoo | Yes | Yes | Yes |
| Love Smoothing | Yes | No | Yes |
Customer Feedback on Davines Shampoos
This Davines Shampoo Review would be incomplete without some honest words from customers, so let's see what the consumers have to say.
Davines products are top-rated worldwide, as most have an Amazon rating of more than 4.6 stars out of 5.
While this is a very high rating, it is also reliable. More than 25,000 people worldwide have submitted reviews and ratings.
Moreover, almost 90% of the comments are positive. This shows us that the customers have had a great experience with this brand.
Many customers loved how these shampoos treated their damaged hair and gave them a beautiful look with shiny, smooth hair.
According to some customers, these products improved the texture and added volume and thickness to their hair.
As a user of Davines, my favorite part about these shampoos is the long, last-lasting, refreshing smell.
Some customers submitted online reviews on Amazon who agree that this shampoo has an incredible fragrance.
However, there have been some negative points raised by consumers too. It is important to discuss them here as well.
One of the most concerning things about the product is its packaging. It is very easy for the bottle to leak.
Considering the price of these shampoos, it is a very costly loss when that happens.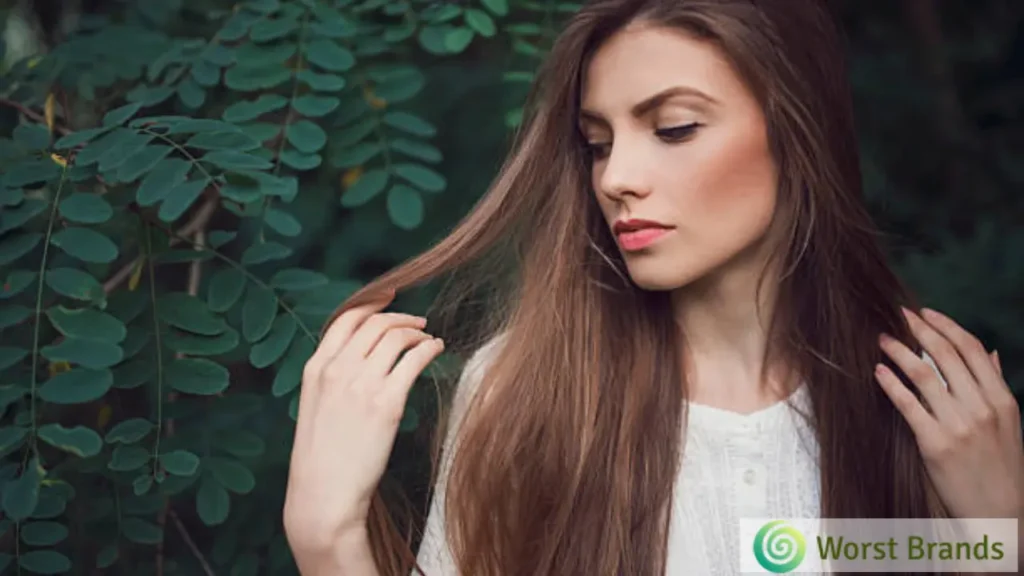 Why Choose Davines Shampoo?
Here are some of the reasons why you should choose these products.
Davines Shampoos are known to improve damaged strands and heal your thin hair.
These products are great for regular use as they moisturize your hair and give you all the nourishment needed.
The shampoos give you a beautiful look and create a uniquely soft texture on your hair.
They can make your hair silky and smooth.
Davines shampoos are sulfate and paraben free, saving your hair from harmful chemicals.
Is Davines Worth It?
Davines sells one of the most expensive hair care products in the world. While most shampoos sell at different prices, they are above $30 for a 9.47 Fl Oz bottle.
This may be more than many consumers can afford as it is more than $3 per Fl Oz.
However, the products are of excellent quality and provide deep nourishment to your hair.
The price becomes reasonable considering the benefits you can get from these shampoos.
Hence, I will say that if you have the money, these shampoos are worth every penny.
Common Ingredients Found in Davines Shampoos
While Davines uses different ingredients for different products, a few common ones are used in most of their shampoos.
Here are some of these ingredients.
Water
Disodium Laureth Sulfosuccinate
Sodium Lauroyl Methyl Isethionate
Sodium Lauroyl Sarcosinate
Cocamidopropyl Betaine
Sodium Cocoyl Isethionate
Acrylates
Benzyl Alcohol
Panthenol
Phenethyl Benzoate
Coco- Glucoside
Sodium Benzoate
Coco- Glucoside
Citronellol
Benzoic Acid
Sodium Hydroxide
Limonene
Phenoxyethanol
Linalool
Citric Acid
Fragrance
You might also love to read:
Where to Buy Davines Shampoo?
Davines shampoos are available all over the world. You can easily find a nearby store that has these products available.
Simply go to their official website and use their store locator to find the address. You can also check out some popular stores selling Davines shampoos.
Amazon
Walmart
Target
eBay
Ubuy
You can also find these shampoos at a local supermarket or convenience store.
You can also purchase shampoos from the official Davines online store if you are from North America.
Potential Side Effects
Here are some side effects you may experience from this collection of shampoos.
Citronellol is one of the ingredients used in some shampoos. It can cause allergies and immunotoxicity.
While Benzoate is generally safe to use in small concentrations, excess use can cause an allergic reaction.
Despite having a good smell, Linalool can react with air and cause skin irritation if it is not rinsed out properly.
Sodium Cocoyl Isethionate is another ingredient that can cause some problems. This includes skin and eye irritations.
Is Davines Shampoo Sulfate Free?
Davines shampoos do not contain harmful chemicals such as sulfates or parabens.
This means that these chemicals won't remove any moisture from your hair.
Frequently Asked Questions
Q1. How to Contact Davines?
You can reach Davines via email by sending a message to contact@davines.us.
Simply call them at +12129243648. California residents can do the same by calling +18332362172.
Q2. How Often Should You Use Davines?
Davines is a company that creates everyday products. These shampoos do not contain a strong formula and are suitable for regular use.
Q3. Is Davines Shampoo Safe?
Davines Shampoos are entirely safe. However, it is best to consult a dermatologist if you commonly experience allergic reactions to hair care products.
Some of the ingredients used can cause mild irritations.
Conclusion
To conclude this Davines Shampoo Review, I only have a few things to say.
While the shampoos produced by Davines may be considered expensive, they are excellent in every way.
The nourishment and benefits provided by these shampoos are challenging to find in a hair care product.
These shampoos are one of the top-quality products in the market, and you should consider purchasing them.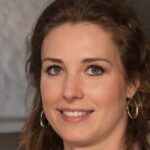 Crystal Hafley is a dedicated writer and content creator for WorstBrands, where she specializes in writing insightful reviews about kitchen appliances and fashion products.
With her expertise, Crystal provides readers with accurate and reliable information to help them make informed decisions about the brands and products they use every day. When she's not researching or writing, Crystal enjoys cooking and exploring the latest fashion trends.