Biolage is one of the few shampoos that people actually rely on, and it has been a staple in the hair care routine of most influencers in the past few months.
It is a very gentle shampoo, which is why most people love it.
But, if you are planning on buying this shampoo but are not sure about it, keep reading because this Biolage shampoo review will clear your confusion completely. So, let's get right into it:
Matrix Biolage Shampoo Review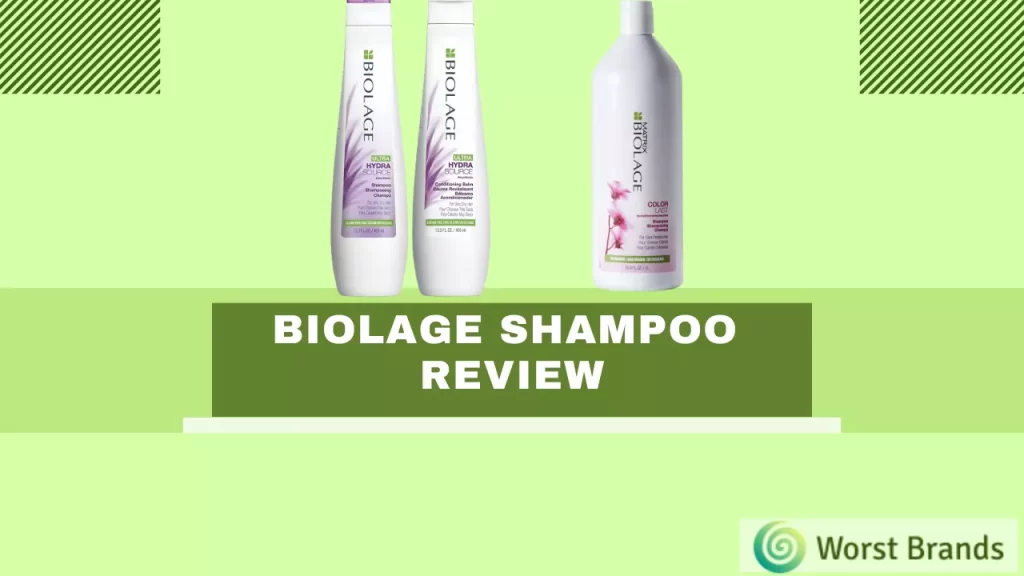 Related: List of Bad Shampoos
Biolage shampoo is a very mild but deep cleansing shampoo that is free from paraben and silicone.
It is also vegan, which means it is great for people who don't use animal-derived ingredients.
The shampoo is perfect for giving your hair a deep cleanse every other day.
Biolage shampoo is made specifically to make your hair shiny and healthy. It also makes the hair super-manageable, and the brand claims that it shields the hair against excessive humidity.
This shield concept is great because most brands don't even consider excessive humidity a problem, let alone address it.
It will not strip your hair of moisture that most shampoos do, and it locks in hydration and humidity.
Your hair will feel a lot less frizzy after washing them with Biolage shampoo, and there will also be a substantial decrease in dryness.
The fragrance of this shampoo is great and is not very overwhelming or artificial.
Using this shampoo with a conditioner and hair mask would certainly increase its effects. But Biolage shampoo on its own also works pretty great.
One of the biggest plus-point is this shampoo's price because you get a lot of products at such a reasonable rate.
It is rare to find shampoo at a pocket-friendly price that does not compromise on quality and is made ethically.
Does Biolage Shampoo Work? Based on Customer Reviews
The users have given this shampoo 4.6 out of 5 stars which is an accomplishment for the brand.
It means the majority of these 2000 people would have loved this shampoo.
Some people have been using Biolage for years and still love it because it does the job and does not damage their color-treated hair.
Some buyers also say that their hair has never felt better. After they started using Biolage, they started loving their hair. Even people with coarse and dry hair totally swear by this shampoo.
Those who have extremely dry shampoo have found Biolage to be very soothing, making their hair more manageable.
I have found the perfect shampoo, says a user with 4c hair. People who cannot stay in humidity as their hair starts getting frizzy have also found this shampoo very helpful.
Once they shampoo their hair with it, the frizz reduces a lot and does not come back for a while, a user says.
While some people are raving about this shampoo, others are not completely on board with it. A user of Biolage shampoo pointed out that it contains sulfates.
Now, we all know that sulfates are needed in some shampoos, but the haircare community agrees that they are bad for your hair.
Another user complained that this shampoo caused an extreme hair fall. Her hair started falling rapidly as soon as she started using this shampoo.
Then she stopped using it but gave it another go and faced the same situation again.
Though not a lot of people have complained about hair fall, it is possible that the person is allergic to some ingredients used in the product.
Read here our review on Shampoo Brands:
Biolage Shampoo Ingredients
The Biolage shampoo is made of the following ingredients:
• Water
• Sodium Chloride
• Coco-Betaine
• Glycerine
• Cocamide Mipa
• Polyquaternium-10
• Sodium Laureth Sulfate
• PPG-5-Ceteth-20
• Amodimethicone
• Parfum / Fragrance
• Carboxylic Acid
• PEG-55 Propylene Glycol Oleate
• PEG-60 Hydrogenated Castor Oil
• Sodium Benzoate
• Salicylic Acid
• Camellia Kissi
• Camellia Kissi Seed Oil
• Methyl Cocoate
• Linalool
• Hexyl Cinnamal
• Coumarin
• Benzyl Alcohol
• Sodium Cocoate
• Citric Acid
• Hydroxycitronellal
• Butylphenyl
• Amyl Cinnamal
Biolage Shampoo For Hair Loss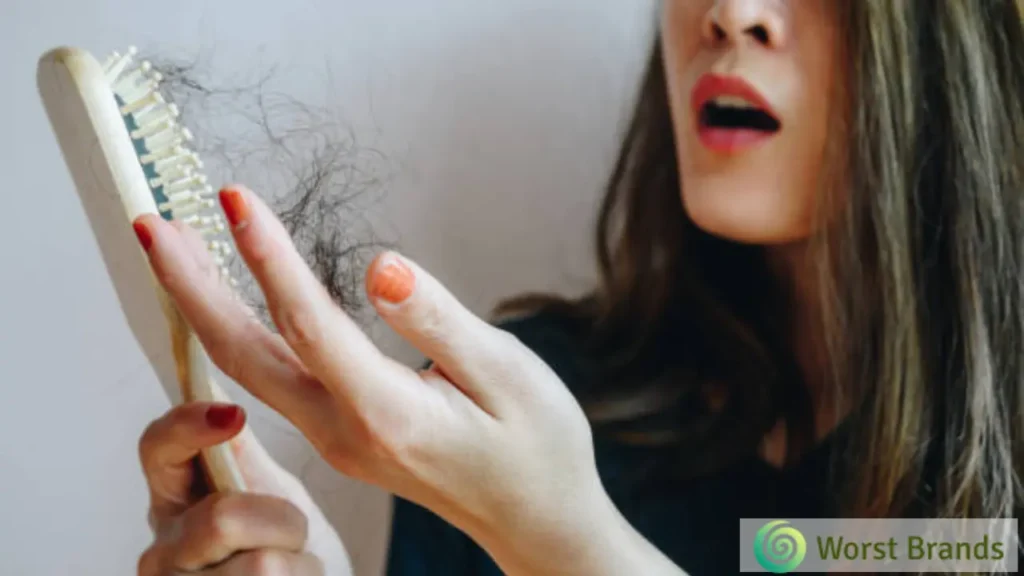 The Biolage FULL DENSITY shampoo for thin hair is perfect for tackling hair loss. It strengthens the hair by removing all the impurities.
The shampoo is perfect for fortifying your hair. It gives you a healthier feeling just after one use.
The Biolage shampoo for hair loss is made of biotin. What it does is first remove all the impurities and build resilience.
Moreover, it softens your hair so you will not feel the weight on your head.
This shampoo reduces hair loss by rebalancing your scalp from its root. The Biolage shampoo uses a creamy formula that is 100% vegan.
Biolage Shampoo For Oily Hair
The Biolage SCALP SYNC Cooling Mint Shampoo is good for oily hair. It removes the excess oil from the scalp and provides a cool feeling.
My favorite part about this shampoo is its 100% vegan formula. It consists of anti-bacterial properties.
The shampoo trims down all the elements that cause excessive oil in your hair.
It also has an excellent smell. I loved its mint fragrance and its cooling sensation after applying it to my hair. Removing oil allows your hair to become healthier.
Thus, they get stronger than before. You will feel reduced hair loss and a fortified scalp. Use it at least 2 times a week. People also combine it with the Biolage SCAL SYNC Conditioner.
Biolage Shampoo For Colored Hair
Biolage has a line of hair products for color-treated hair. It is known as "Color Last." The shampoo in this line is the Color Last Shampoo for color-treated hair.
It helps maintain the shine of your colored hair for a long time.
The shampoo consists of a lower pH level than most other shampoos.
That's mainly because it helps extend your hair color lifespan. Use this shampoo to maintain your hair's vibrancy, depth, and color tone.
Our team has used this shampoo, and has several other benefits too. For instance, it prevents damage and effects from outdoor elements that could affect your hair's appearance.
Not only does it prolong your hair color, but it also repairs damage.
Plus, it comes with strengthening properties.
The Color Last Shampoo uses a 100% vegan and paraben-free formula. You can pair it with the Color Last Conditioner for more efficient results.
Biolage Shampoo For Dry Hair
The Hydra Source line of shampoos by Biolage is a treat for dry-haired people. They offer shampoo for dry as well as super dry hair.
Let's start with the Hydra Source Shampoo, which is ideal for moisturizing hair. It is equipped with higher moisture levels than ordinary shampoos.
Not only does it cure dry hair, it also offers softness and smoothness. The shampoo works effectively to make your hair manageable.
Another effect of this shampoo is its unparalleled shine. It claims to leave your hair 15 times more moisturized than before. And that is just after one use.
You can get your hair's faded shine back with the Biolage dry hair Shampoo.
But that's not it. Biolage also has the Ultra Hydra Source Shampoo. It is for extremely dark and thick hair.
The shampoo works efficiently to provide the lost moisture. It is made of cupuacu butter, apricot kernel oil, and aloe.
The shampoo helps achieve the faded oils back into the hair to shine again.
Biolage Shampoo For Curly Hair
The Biolage Smooth Proof Shampoo is designed to make your curly hair shine. Our team members with curly hair have used this shampoo and given it a positive review.
It is made of a paraben-free formula. Furthermore, this shampoo has anti-frizz properties. That's because curly hair can get dry easily.
However, The Smooth Proof shampoo helps you forget the weight on your head. It balances the moisture levels of your curls.
Thanks to this shampoo, you can maintain your hair volume and still have more manageability. The best part is that we used it and felt its effects for up to 72 hours, which is quite impressive.
Benefits & Drawbacks of Biolage Shampoo
Benefits
Makes the hair manageable
Reduces frizz
Makes the hair smooth
Free from parabens
Vegan
Drawbacks
Contains sulfates
It might cause a minor allergic reaction
Is Biolage a Salon Shampoo?
Yes, Biolage is a salon brand, and hairstylists or hairdressers mostly recommend it.
The purpose of this brand is to bring the "clean beauty" concept to the hair industry.
Also, the brand claims they care deeply for the environment and prefer ethically sourced products over anything else.
Also, Biolage is known to team up with different salon owners, and these collaborations help them both to grow.
And obviously cannot argue with the fact that Biolage is actually a great hair care product.
Not many shampoos can compete with Biolage in the salon industry because it is a unique brand and does what it says. All the products by Biolage work, and they are reasonably priced too.
If you look at the shampoos by other salon brands, they are expensive to the extent that a regular person or student cannot even buy them.
But, Biolage has introduced this concept of reasonably priced products to the salon industry, and we are here for it.
Is Biolage Shampoo Good?
Yes, Biolage shampoo is legitimately good based on the customer reviews.
Everyone seems to be loving this product and certainly does what it says; otherwise, you cannot have so many positive ratings if the product is not good enough.
FAQs
Q.1: Is Biolage used for professional treatments?
Yes, most salons use Biolage shampoos and conditioners for professional hair treatments. Biolage shampoos ensure that the hair remains healthy and does not get damaged by excessive exposure to sun, humidity, or heat.
Q2: Does Biolage shampoo contain sulfate?
Yes, Biolage shampoo contains sulfate, which is the only negative point it has. It is also free from parabens, artificial coloring, and silicones. So, if shampoos with sulfate don't suit you, then it is better to avoid Biolage.
Conclusion:
All in all, Biolage is a pretty good shampoo brand, and people seem to be loving all its shampoos so far.
It suits almost all hair types so everyone can use it, but it does contain sulfates, so just watch out.
If you are planning on buying this shampoo, you surely should give it a go.
According to reviews on the internet, this shampoo is worth every penny. Also, it does not damage your hair, and what else do you need?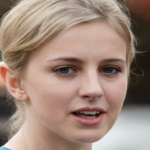 Erica Steven is the founder and lead writer of WorstBrands, a site dedicated to providing honest and trustworthy reviews about outdoor gear and fashion products.
With a passion for exploring the great outdoors and staying up to date on the latest fashion trends, Erica uses her expertise to provide valuable insights into the products that matter most to her readers.
Whether you're looking for camping equipment or the latest fashion accessories, Erica's articles are the perfect resource for finding the best products that fit your lifestyle.