Most people on social media searching for hair products that promote hair growth have come across the brand Monat.
It is among those shampoos product that has received mixed reviews from the general public, with some fans and others despising them.
Because of the varied evaluations, most customers find it challenging to choose Monat shampoo.
After reading this Monat Shampoo Review, you will have a clear idea of whether this shampoo is worth buying or not.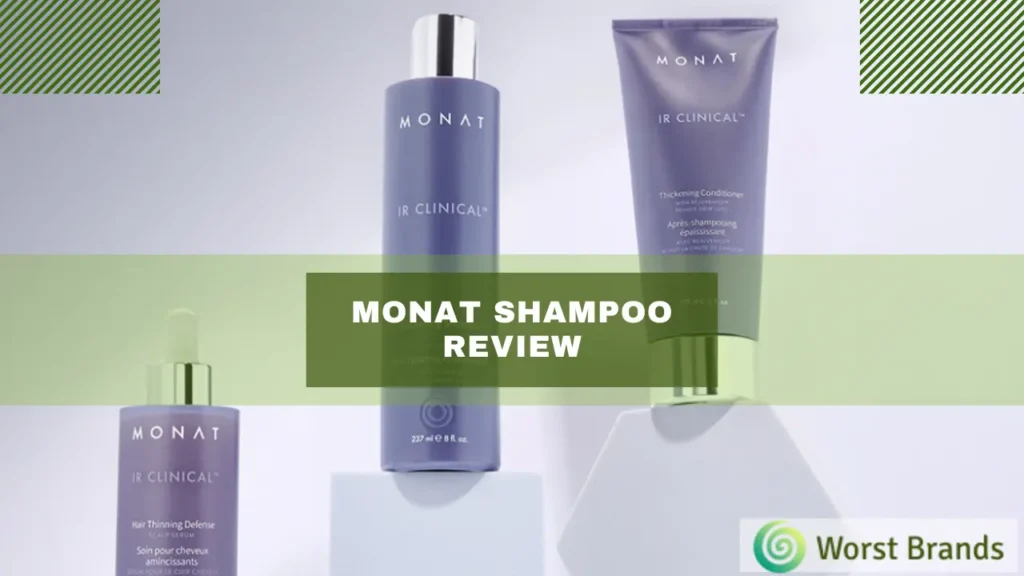 Related: Bad Shampoos
Monat Shampoo Review
MONAT is a global distributor of high-quality hair care products in Miami.
It was founded in 2014 to enter the multi-billion dollar haircare market and offer direct selling opportunities through Social Marketing.
Its eco-friendly products and direct sales method have become among the most popular brands with internet influencers and younger customers.
All Monat shampoos are free of parabens, sulfates, and animal-derived chemicals. It provides volume, and nourishment to your hair.
However, not everyone adores Monat. Some customers complain that their shampoos perform the reverse of what they advertise.
According to them, using the hair shampoo line resulted in skin irritation, scalp peeling, hair loss, and breaking.
So, is using Monat shampoo on your hair a cause for concern? Let's go over their shampoos in detail.
Similar Blogs:
Customer Reviews on Monat Shampoos
Positive Reviews
We have compiled some of the best features of the Monat shampoo line, which will help you decide whether you have to invest your money.
Pleasant Smell:
It smells pretty fresh when you use these shampoos. Many customers say the scent lingers in their hair for a long time. This pleasant smell is because many natural oil ingredients are used in the product.
Gives Volume to your Hair:
As a result of using these shampoos, your hair will gain more volume.
You may want to enjoy that feeling of lightness that you will experience as your hair roots are lifted.
Manageable Hair:
As a result of using the product, the hair increases growth.
Nevertheless, women have reported that they no longer experience problems, and their hair is being managed for a longer time. In addition, their hair has become healthier and softer.
Firm and Thick Hair:
The company says that Monat shampoo penetrates into the scalp and strengthens its follicles to improve hair growth and reduce hair thinning.
People observed that there was a noticeable difference in hair thickness. The hair feels soft and thick even after two to three days of shampooing.
As a result, using the product frequently will give it the firmness your hair yearns for.
Negative Reviews
Recently, Monat products have drawn a lot of criticism. Users probably mistrusted the product after they experienced an allergic reaction.
The following section will discuss some of the negative features of the shampoo line.
Allergic Reactions:
Monat shampoo contains 3 ingredients that cause contact allergy:
Cocamidopropyl Betaine
Benzyl Alcohol
Fragrance
Laurenmidopropyl betaine and Cocamidopropyl hydroxysultaine are not established allergens. But their close relation may cause the same side effects as Cocamidopropyl betaine.
The most common symptoms of allergic contact dermatitis are redness, swelling, itching, and fluid-filled blisters. Irritation symptoms are typically more severe.
Expensive:
Firstly, we must point out that Monat's shampoos are expensive. Prices often seem high, but you can feel the tweak when you compare them to the benefits they provide.
Hair Loss:
If anyone attempts to sell you Monat products, they will graciously refuse the claim that their shampoos line is "not harmful to the hair":
This begs the question of whether it causes hair loss or not.
Despite only using it for a few months, the woman says her hair began falling out in clumps, resulting in almost no hair remaining.
After only 2 washes, another woman stated that her scalp was very red and sensitive.
Bad Effects on Hormones:
The shampoo utilizes a plant that acts similarly to estrogen in your body. This hormone can negatively impact your body when unnaturally inserted.
This is why post-menopausal women have thin or frail hair, while pregnant (who have plenty of estrogen in their body) women have thick and beautiful hair.
Healthy pregnant females can still experience heavy periods and even a miscarriage. Consequently, the company never mentions this in front of customers.
Are Monat Shampoos Good for Your Hair?
Yes, Monat Shampoos are generally good.
This high-quality shampoo is packed with nutrients that nourish your hair.
While the shampoo contains a variety of therapeutic components, its focus is on 3 well-balanced ingredients that repair and maintain the condition of your hair:
CRODASORB: A potent substance that protects and strengthens strands while preserving their natural pigmentation.
CAPIXYL: It is a proprietary active compound that strengthens hair and promotes natural growth.
PROCATALINE: A pea extract blend in products, procataline, acts as an antioxidant to prevent hair damage caused by pollution.
Thanks to these 3 exceptional components, they perform a superb job of keeping your hair healthy and shining.
Is Monat shampoo Safe to Use?
It is probably safe to use Monat shampoo on most people.
The brand will not assist you if you have a condition that puts you at risk for hair loss or if chemical treatments, including bleaching, have damaged your hair.
There are some unfavorable reviews about the business, but many happy customers also show their trust and satisfaction in purchasing the product again.
Now, You have the freedom to make your own decisions.
Does Monat Have Any Side Effects?
Despite the natural ingredient composition and individual preferences, certain natural ingredients in the Monat shampoos may be too powerful for some people.
It's also too strong and potentially excessive for others. There may be discomfort, redness, or tingling when using it.
You can try it if you are allergy-free and have no sensitivities or allergies.
As long as you don't use too many shampoos daily, you can also use them in small doses.
Final Verdict
Monat is a global distributor of high-quality and eco-friendly hair care products. Their shampoos are free of parabens, sulfates, and animal-derived chemicals.
Monat Shampoos are known for their pleasant smell and for making your hair manageable and thick.
However, some customers have experienced allergic reactions, hair loss, and breaking, which makes it difficult for them to choose Monat shampoo again. Additionally, these shampoos are expensive.
If you do not have sensitive skin, I would recommend giving Monat shampoo a try.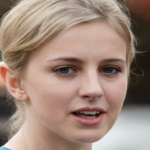 Erica Steven is the founder and lead writer of WorstBrands, a site dedicated to providing honest and trustworthy reviews about outdoor gear and fashion products.
With a passion for exploring the great outdoors and staying up to date on the latest fashion trends, Erica uses her expertise to provide valuable insights into the products that matter most to her readers.
Whether you're looking for camping equipment or the latest fashion accessories, Erica's articles are the perfect resource for finding the best products that fit your lifestyle.