If you are into organic hair care products, you must have heard about Avalon because it is a well-known brand in the haircare industry. People are fond of shampoos from Avalon, and all of them are a major hit among the haircare community.
So, are these shampoos actually worth it? And should you invest your hard-earned money in them?
Read this Avalon Organics shampoo review until the end to discover how it can make your hair shine and what users have to say about these shampoos.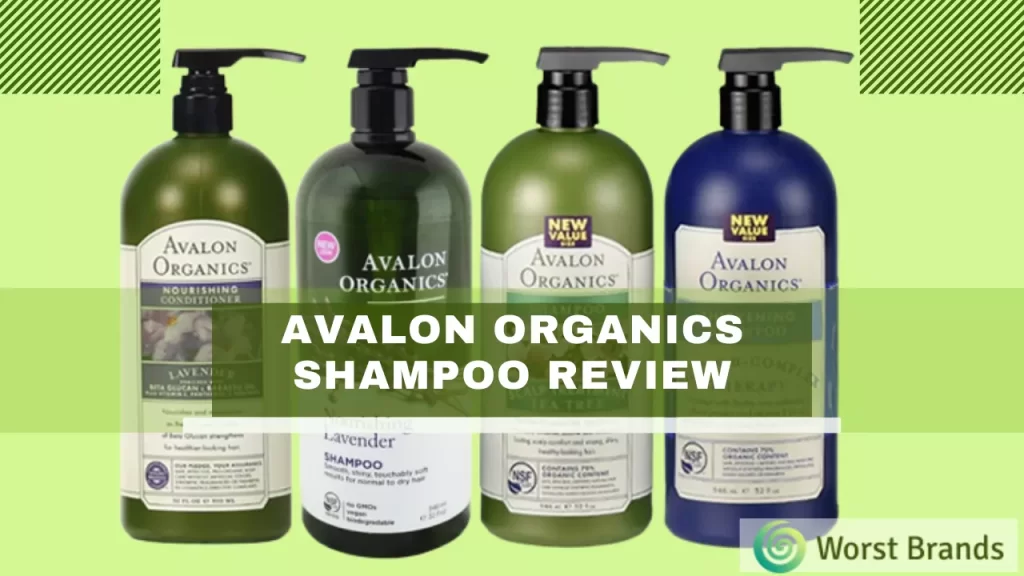 Related: Worst Shampoos
1. Avalon Organics Natural Shampoo Review
This particular shampoo has a lot of natural ingredients and is particularly made for people who like to use organic stuff. So, let's find out more about it.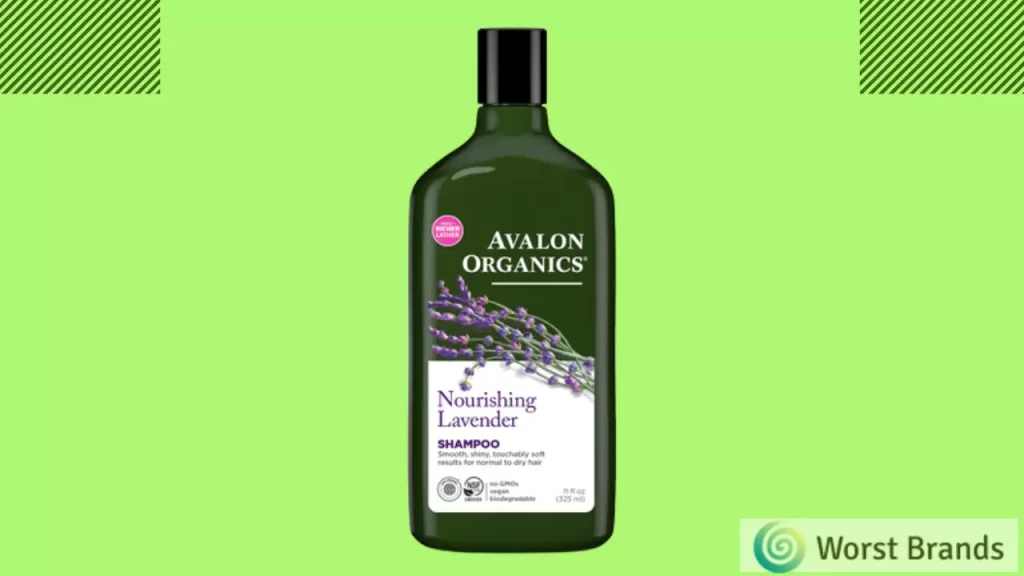 Description:
Avalon shampoo is known for being super gentle, which means it does not make your allergies go crazy.
According to the brand, this shampoo is pretty safe to use on almost all hair types. The cherry on top is that it does not have a lot of harmful ingredients, which adds a lot to its safety.
The main purpose of this shampoo is to clean your hair completely without leaving any stripping effect. It does not even take away your hair's natural moisture and just helps get rid of buildup.
Also, the great thing about this brand is that its ingredients are plant-based, which makes it vegan too. Also, the brand does not test its products on animals, making it cruelty-free.
Avalon claims that they do not use harsh preservatives and parabens, making their shampoos safe.
Users' Reviews on Avalon Organics Natural Shampoo
The reviews of Avalon shampoo are pretty decent, and it has 4.2 out of 5 stars which is not that bad.
People actually love that this shampoo lathers up really nice and does not feel like other organic shampoos. It does not have a pungent smell too and smells very fresh.
However, there are certain problems that people might face while using this shampoo, and the biggest one is its price. There are other organic options available in the market that cost a lot less than this.
The price is a little over the top and definitely not worth it. It is still a pretty basic natural shampoo, no matter how effective it is.
2. Avalon Organics Therapy Thickening Shampoo Review
This shampoo is specifically made for people who have thinner hair, and it contains all the necessary ingredients to make your hair look more voluminous. Let's get into it: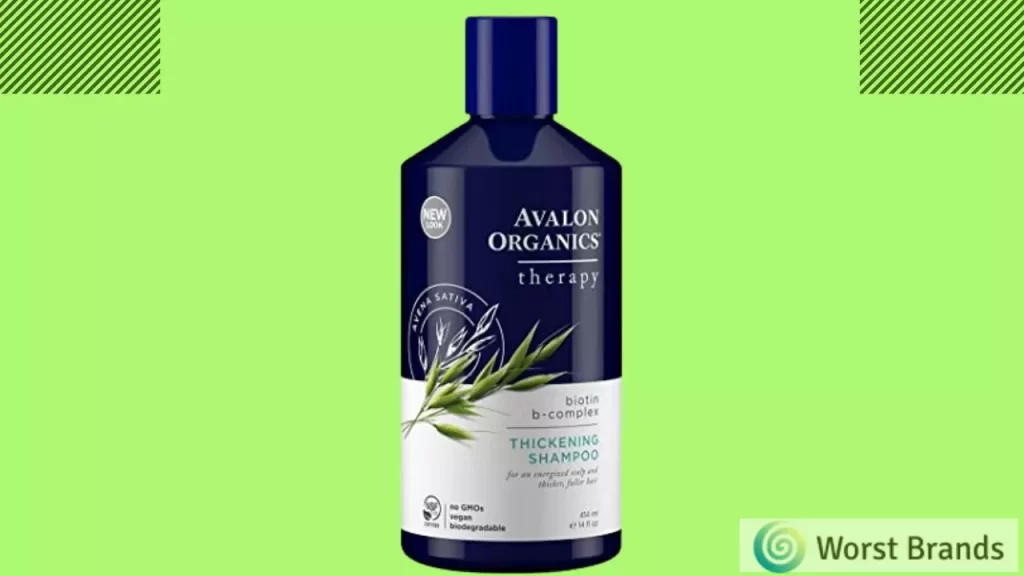 Description:
This shampoo is made with a biotin complex to provide thickness and volume to your hair.
According to the brand, it is a very gentle cleanser that makes your hair fresh and nourishes them to increase volume.
The good thing about this shampoo is that it is plant-based and does not contain harmful additives. The majority of ingredients used in this shampoo are organic and safe to use on all hair types.
This therapy thickening shampoo does not contain any parabens, harsh ingredients, color, or artificial fragrance.
So, it is completely safe to use on sensitive hair. It is also cruelty-free and vegan, ideal for people who are looking for ethical shampoos.
Users' Reviews:
This particular shampoo has 4.3 stars out of 5, and to be honest, that is not bad for a shampoo that is designed to treat a kind of hair condition.
According to the users, this shampoo does a perfect job of cleaning your hair thoroughly and making them feel fresh.
It also cleans any residue or buildup, which most organic shampoos fail to do. But, the problem that customers see is that it works pretty well as a standard shampoo but does not do much for the volume, considering that it is a thickening shampoo.
The good thing about this shampoo is that it does not cost a lot and has limited ingredients according to the consumers. But, some people do complain about the weird fragrance of this shampoo.
3. Avalon Organics Volumizing Rosemary Shampoo Reviews
The main ingredient in this shampoo is rosemary, which is known to have some volumizing effects, but let's know more about this shampoo in detail: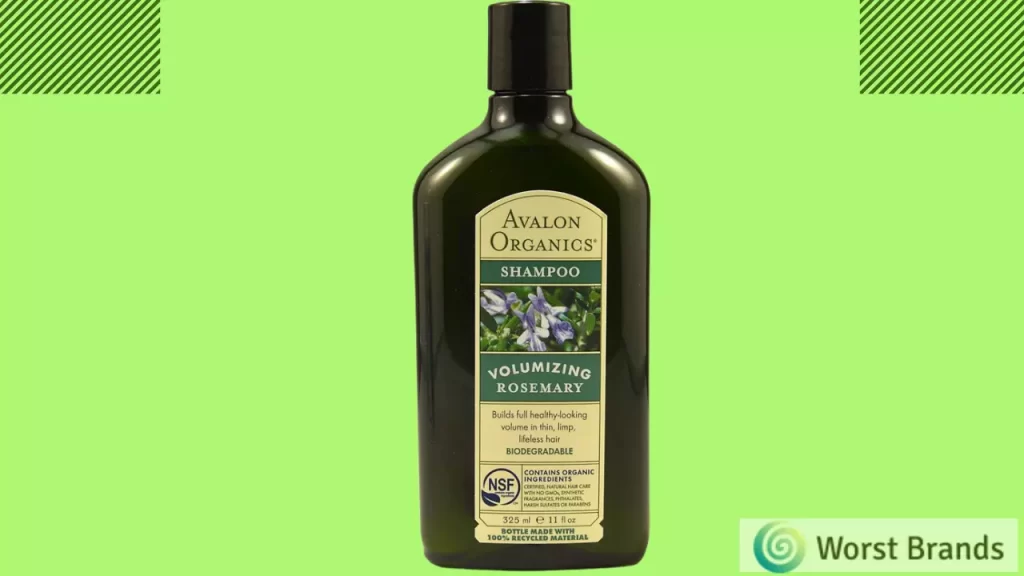 Description:
This rosemary volumizing shampoo contains some really soothing ingredients for your scalp, along with the finest of essential oils. These oils help a lot with making your hair healthier and increasing volume.
It adds a lot of volume to your hair if you have really thin hair, and it also cleans them thoroughly. This shampoo, too, is free from all harmful materials and is vegan and cruelty-free.
The best thing about this shampoo is that it is pretty affordable as compared to the other shampoos by this brand.
Users' Reviews:
This shampoo has 4.4 out of 5 stars and is particularly famous on eCommerce stores because of how great it is for hair.
People really like the idea of a deeper cleaning shampoo that does not contain sulfates.
Some users also say that they have seen substantial improvement in their hair fall, and their hair has also become softer.
Though not everyone is fond of the smell of this shampoo, people are ready to endure it because the shampoo is so worth it.
It does not have a lot of ingredients that weigh your hair down, and despite that, it does bring volume to your hair.
You might need to apply a conditioner post shampooing to get the most out of it, but overall, people seem to be loving this shampoo so far.
4. Avalon Organics Scalp Treatment Tea Tree Shampoo Reviews
The main ingredient in this shampoo is the tea tree which is mainly used to treat different allergies and sensitivities of the scalp. So, let's find out more about this shampoo:
Description:
If you have a very itchy scalp and are looking for a soothing shampoo, you have landed at just the right place. This shampoo is certified to be completely safe and organic, and along with that, it is suitable for all hair types.
The tea tree added in this shampoo calms your scalp down and reduces any signs of inflammation or allergic reactions.
Tea tree is even known to get rid of dandruff, so you can give this shampoo a go if you want to treat your scalp.
The best thing about this shampoo, according to the brand, is that it does not contain any ingredients that might make your scalp act up.
Moreover, it is completely safe for people with damaged and color-treated hair to use this shampoo.
Users' Reviews:
This tea tree shampoo has 4.3 out of 5 reviews which means it is pretty good, and people like it quite a lot.
The people like this formula as it lathers well and cleans the hair too. Though they complain that consistency is a bit watery, but overall, it is not bad.
The price is what makes this shampoo stand out, as despite being organic, vegan, and cruelty-free, it does not cost you an arm and a leg. Also, it treats your scalp properly.
If you just want to treat your scalp, some customers advise that only massage this shampoo on the scalp. The reason behind it is that this shampoo does have some drying effects on your hair.
The hair drying complaint is quite common among people who use this shampoo to the ends of their hair, so it is better just to use it on your scalp as a treatment step.
If you really want to use it on the ends, too, make sure to follow it up with a conditioner. 
Other Similar Articles:
Conclusion
Avalon Organics shampoos are quite impressive and an absolute favorite of people who are into organic and vegan stuff. We all know that vegan shampoos are kind of expensive these days, so we should not be whining about the price point.
The results you get from these shampoos are pretty standard as they give you a cleansing effect and treat certain conditions.
Also, as all of these shampoos contain essential oils, they don't make your hair feel as if they are stripped off of their natural oils. So, it would harm no one if you tried these shampoos out for once.
Have a great hair day!