Shampoo is one of the first things many people use every morning, so it must do what it claims to do.
However, it is not easy to find a shampoo that works for your hair since you never know if it will be effective or not.
Pura D'or is a premium brand of hair care products developed by Vital's Cosmetics International Group. in the United States using organic oils and natural extracts.
So, in this Pura D'or shampoo review, we will examine 4 of Pura D'or's top-selling shampoos and assess whether they live up to their claims.
Pura D'or Shampoo Review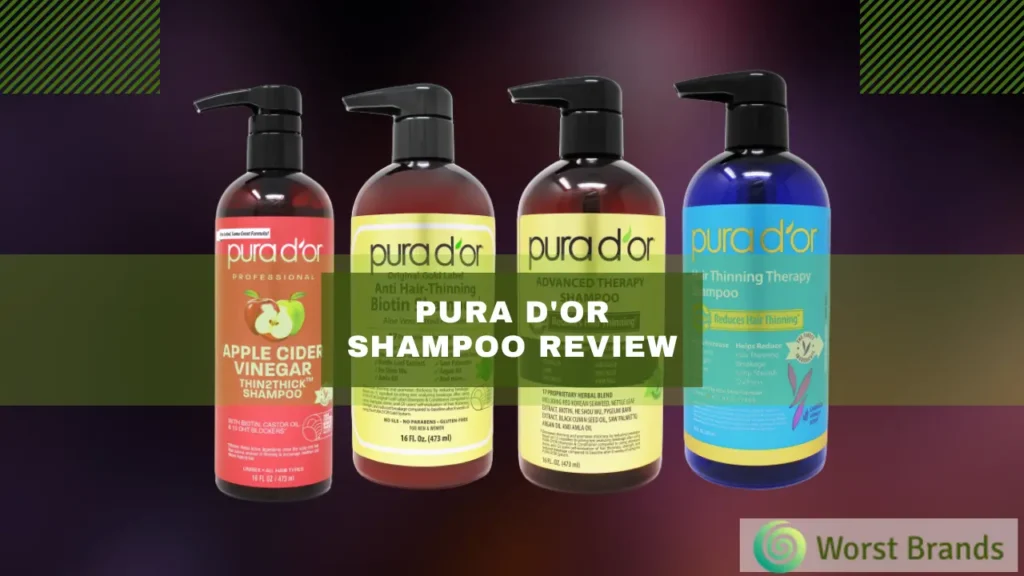 Related: Worst Shampoos
Pura D'or offers different shampoos for different hair types, so we will focus on their top-selling shampoos in this review.
1. Pura D'or Advanced Therapy Shampoo
Pura D'or Advanced Therapy Shampoo removes germs from your scalp that can cause dandruff and other hair issues.
It improves the texture of your hair by making it thicker, shinier, and smoother.
This treatment helps in the recovery of body elasticity and luster and the repair of damaged and problematic hair.
It contains 17 healthy ingredients which protect against hair fall.
If you have a hair fall problem, then this shampoo is best, and it also regains the roots of the hair and helps in the growth of hair.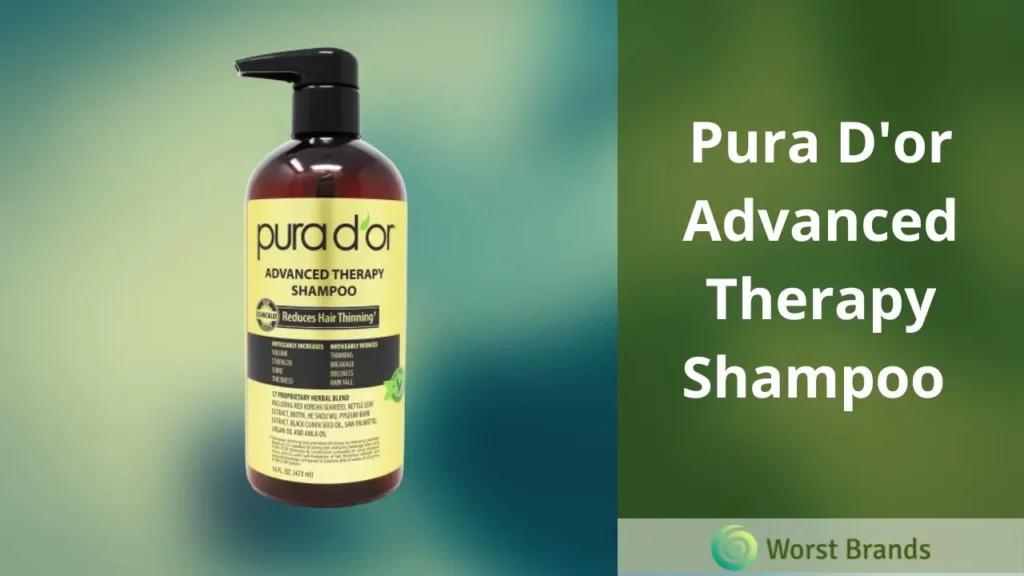 Customers Review of the product:
4.5 out of 5 scores is suitable for any product. The users are happy with the result of this shampoo.
It makes the hair strong and stops hair from falling. The unique ingredients of this brand make it reliable for daily use.
But some users came up with the complaint that they feel the shampoo is not thickened and is runny in texture. It also does not smell like before.
It makes the hair more shedding, and after use, for months, they feel that this shampoo is not working like it's the description.
However, most users find Pura D'or Advanced Therapy Shampoo a good product for the hair.
2. Pura D'or Original Gold Label Shampoo
It protects and strengthens hair while also enhancing density and preventing damage. After using this shampoo, you will not experience short or dry hair.
It contains biotin and DHT, which are used to treat hair fall and work as thickening agents. It also contains different vitamins that reduce itchiness and give volume to your hair, enhancing your hair's beauty.
This product has many good ingredients that will boost your hair production.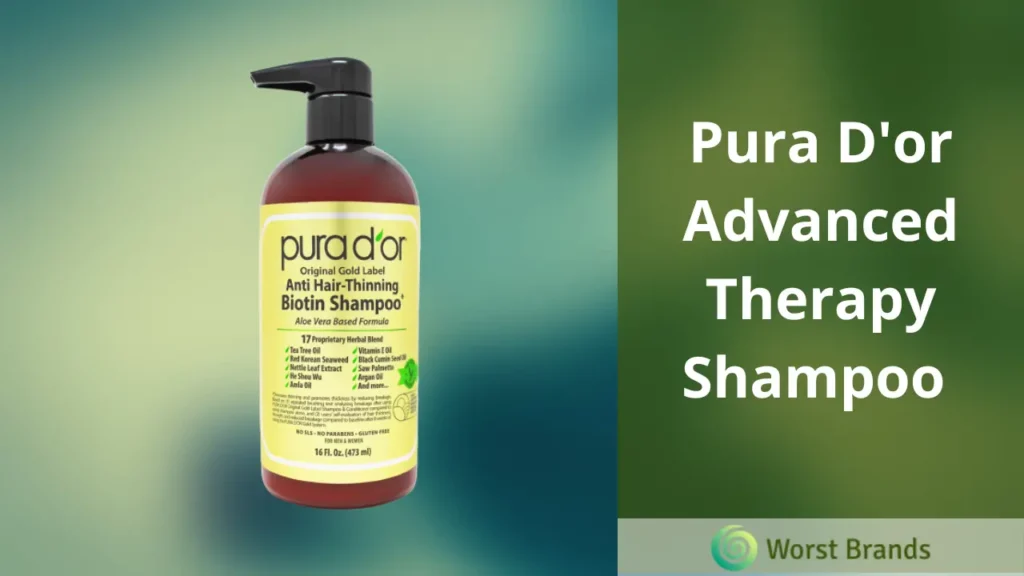 Customers Review of the product:
The score of this shampoo is 4.3 out of 5. This is excellent shampoo, according to the users. It gives strength to the hair, which helps in the growth of the hair.
This is also good shampoo for teenagers, and the natural ingredients used to make this shampoo the medication for losing hair.
However, some users complain that its formula is changed now. It produces dryness and an itchy scalp after weeks of use.
These complaints are considerable, but most users are happy with this shampoo.
3. Pura D'or Hair Thinning Therapy Biotin Shampoo:
Hair loss may be distressing and harmful for every person. You can easily prevent the reasons for hair loss with Pura D'or hair thinning therapy biotin shampoo.
This therapy shampoo will improve your scalp's condition and reduce your hair problems In 8 weeks of use.
A collection of 15 ingredients improves your hair's health and prevents it from damage done by external effects like heat, humidity, etc.
The different herbal ingredients of this shampoo make your hair beautiful, strong, shiny, and manageable.
The benefits of herbal ingredients are that it doesn't damage your hair. If this product doesn't work on your hair, it will not damage your hair.
This sulfate-free shampoo is perfect for color and chemical-treated hair and doesn't wash the color or any hair treatment after washing the hair with this shampoo.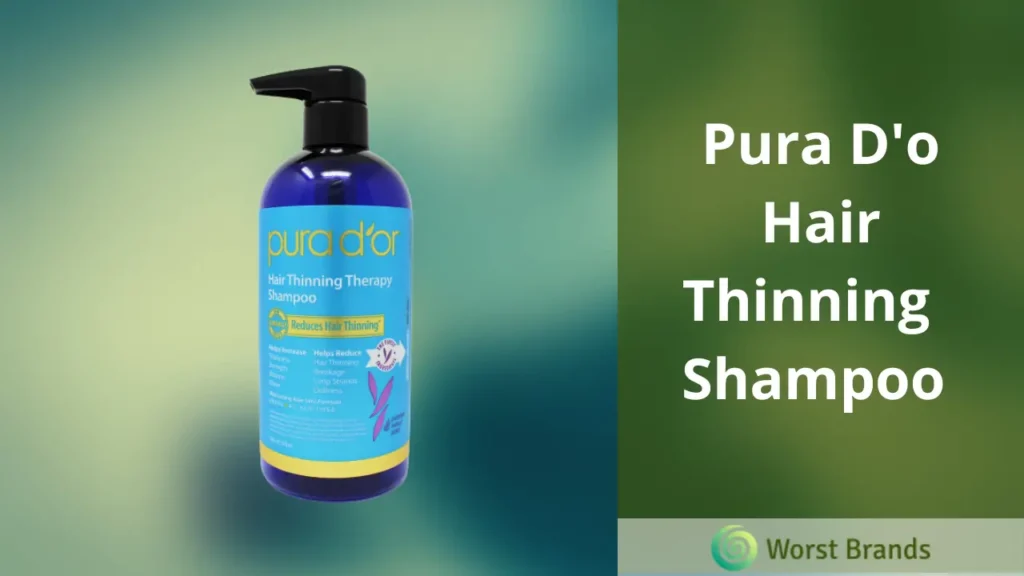 Customers Review of the product:
4.3 out of 5 users are satisfied, but they found that it is quite an expensive brand. However, this is expensive, but giving excellent and strong hair makes them happy to pay the money.
Therefore they use shampoo daily and notice that their hair is volumizing after each use.
However, some users came up with bad reviews too. They claimed that they felt itchiness, dry hair, and bad odor after using this shampoo.
But negative reviews about this shampoo are lesser than good reviews, and you can try this product.
4. Pura D'or Apple Cider Vinegar Shampoo
This is the last shampoo on our review list. The daily use of shampoo makes your hair dull and dry.
After using this shampoo, you will see changes in your hair inches, and you can also use it regularly without any fear of damage.
This shampoo promotes natural hair growth in a healthy, clean environment.
Healthy hair grows from a clean scalp; because Apple Cider Vinegar aids in detoxifying your hair. Your hair will become softer and smoother, with fewer split ends and frizz.
While washing your scalp, Apple Cider Vinegar Shampoo hydrates and moisturizes the outer layer of your hair.
It will help solve all the problems related to the scalp of the head, and your hair will become bright and shiny.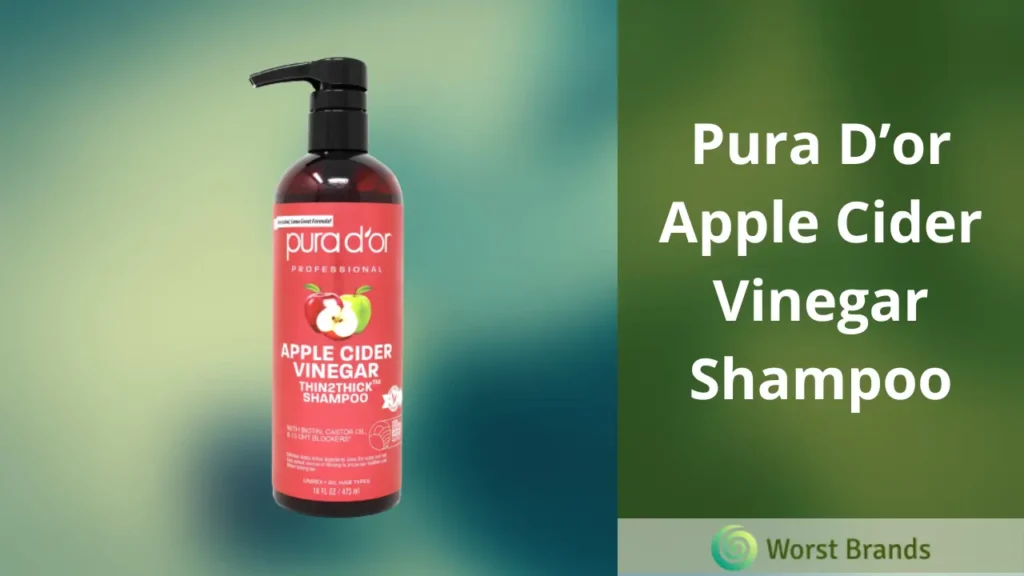 Customer Reviews of the product:
4.5 out of 5 users are happy with the result of Pura D'or Apple Cider Vinegar shampoo. Apple cider vinegar is an ingredient that we don't find in every brand.
Users claimed that this shampoo provides good cleaning and results in silky and soft hair.
However, some users have reported that this shampoo is inefficient and does not clean the hair.
They have to mix it with some other shampoo to wash the hair, which doesn't make any sense for buying this product.
One of the users was so angry that they claimed that she was using the shampoo for cleaning the dog. So always check that the shampoo suits your hair, then use it regularly.
If you're still looking for other options, check out our following blogs on reputable shampoo brands.
Is Pura D'or Shampoo Sulfate Free?
Yes, Pura D'or Shampoos do not contain sulfates, parabens, or any other harsh chemicals. The brand is also cruelty-free.
These shampoos are suitable for color and chemically-treated hair and are formulated with natural ingredients to improve the health and appearance of your hair.
These ingredients include biotin, DHT, and various vitamins, which are known to help strengthen and nourish the hair.
In addition to being sulfate-free, Pura D'or's shampoos are also free from harsh chemicals and synthetic fragrances.
Hence, it is a good choice for those who want a natural and gentle hair care option.
Final Verdict:
Pura D'or shampoos generally received positive ratings from customers, with most users reporting that the products improved the health and appearance of their hair.
However, some users did report negative experiences with the shampoos, including dryness, an itchy scalp, and a change in the formula or scent.
When choosing a shampoo, it is important to consider your own hair type and needs, as well as any potential allergies or sensitivities.
Pura D'or offers a variety of shampoos for different hair types, and it may be helpful to try a sample or smaller size before committing to a full-sized bottle.
In conclusion, Pura D'or shampoos may be a good choice for those looking for a natural, sulfate-free hair care option.
Although, it is a bit expensive, but considering the ingredients, it is definitely worth trying.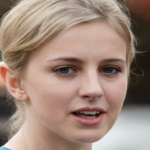 Erica Steven is the founder and lead writer of WorstBrands, a site dedicated to providing honest and trustworthy reviews about outdoor gear and fashion products.
With a passion for exploring the great outdoors and staying up to date on the latest fashion trends, Erica uses her expertise to provide valuable insights into the products that matter most to her readers.
Whether you're looking for camping equipment or the latest fashion accessories, Erica's articles are the perfect resource for finding the best products that fit your lifestyle.