WorstBrands.com is a participant in the Amazon Services LLC Associates Program, an affiliate advertising program designed to provide a means for sites to earn advertising fees by advertising and linking to Amazon.com
The struggle to keep your hair looking good is all we go through. To maintain its beauty and volume, people use many different products.
Shampoos are essential for us. They clean and foam by removing impurities from the hairs.
So, today, out of many top shampoo brands, we will give you an honest Hask shampoo review to decide whether or not the product is right for you.
Hask has a lot of positive feedback and is frequently suggested by influencers.
But the most critical question is whether or not Hask shampoo is helpful for you.
Our team has gathered enough information to give you a complete review.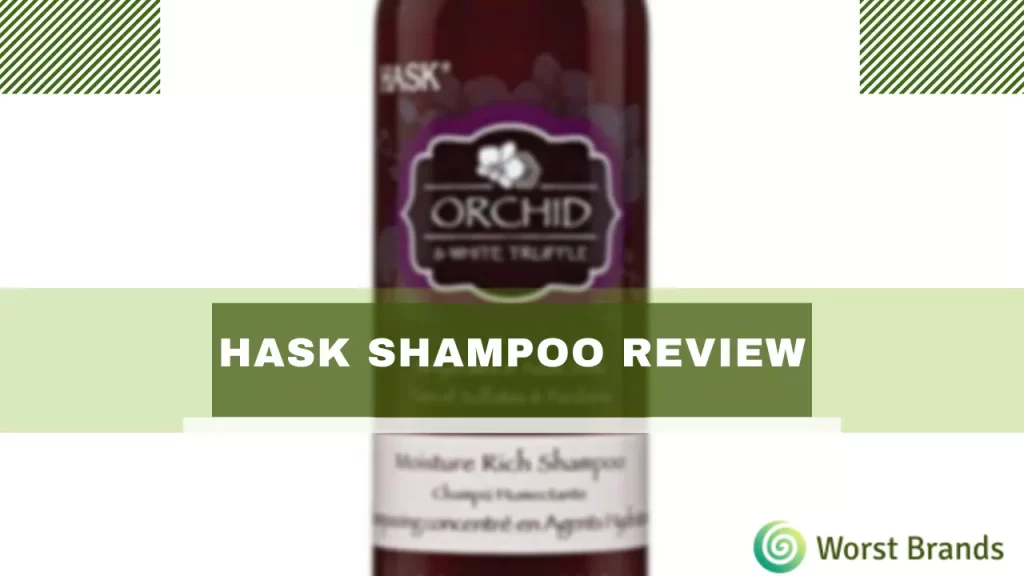 About Hask Shampoo Brand
Since 1946 Hask has been a high-performance haircare brand known for treating and repairing all hair types.
The founders and formulators intended to maintain the product naturally when they launched the company.
Hask achieves salon-quality results at a low price by combining rare and exotic oils, beautiful aromas, all-natural nutrients, and advanced scientific components.
The brand's primary purpose was to create a shampoo that everybody could use.
Some nourishing elements in the shampoo include argan oil, macadamia oil, keratin protein, and monoi oil. All of the oils contained in the mix are hair-friendly.
Another reason for the brand's popularity is its products' absence of gluten, phthalates, sulfates, parabens, or aluminum starch.
None of the things you purchase from them are harmful to animals! The products they promote and sell are free of animal testing.
Is it deserving of appreciation despite all of the positive aspects? The focus of this Hask Shampoo review will be on that.
Hask Shampoo Review 
Hask offers a wide choice of shampoos for various hair types. Our team of experts compiled both positive and negative views of customers worldwide so you can make the best decision possible.
So, let's start the journey!
1. Hask Keratin Protein Smoothing Shampoo Review
With HASK Keratin Protein Smoothing Shampoo, you can revitalize damaged, overprocessed hair in no time.
This Hask shampoo eliminates frizz and blocks humidity with hydrolyzed keratin, leaving even the most unruly hair soft and creamy with a radiant shine.
Its pleasant scent will also invigorate and soothe your senses, making it ideal for frizzy, dry hair or color-treated hair.
According to the survey, a huge audience applauded the product. One of the happy faces stated, "Hask Keratin protein shampoo is an excellent product that cleans and softens my hair.
My hair has more volume, is incredibly silky, and the ends are less splitty after a month of using the products."
The other South Asian customer rebuilds the hype by saying, "It has a lovely scent and is reasonably priced. I appreciate that it has protein, which helps with my hair's texture.
I have a lot of South Asian-style hair, which makes my hair feel perfect, and, to be honest, it has also made my hair thicker. Take a chance on this shampoo!."
Some customers didn't show so much trust in the product.
One of the customers compared her hair with a "straw" after using Hask keratin protein shampoo.
The other one reviewed, "The product doesn't make my hair feel clean, even fresh out of the shower. It irritated and burned my scalp, resulting in dandruff and scalp dryness. My hair is neither silky nor manageable as a result of this product."
Hask keratin protein shampoo got 4.4 out of 5 stars. This means 75% of customers have positive results while others are not satisfied.
2. Hask Argan Oil Repairing Shampoo Review
Hask Argan Oil from Morocco Repairing Shampoo will revitalize and repair the appearance of your hair, enter the hair shaft, and gently wash while mending damage and breakage.
It is infused with nourishing Argan Oil. It is ideal for dry, damaged, or color-treated hair and is prohibited from sulfates, parabens, phthalates, gluten, alcohol, and artificial colors.
Even the most unruly hair is left frizz-free, silky-soft, and highly glossy.
Our team member recorded that one of the lady customers compared Hask Argan Oil Shampoo with high-end saloon products; according to her,
" This product outperforms the cabinets full of high-priced salon-only items I've used in the past.
My natural curls don't get choked out by it, and I don't waste any money by using it."
The other Hask argan shampoo user showed her trust, saying,
"This is the only shampoo I've tested that will restore my fried hair after bleaching and dying it multiple times.
It cleans my hair without drying it out, leaving it shiny and combable and smells wonderful."
Negative comments can be a significant drawback for any renowned brand. The not-so-happy customers said,
"It does not linger in my hair all day. My roots were greasy, and my ends became slimy.
I couldn't run my fingers through my hair without snagging and yanking them out. Hair felt heavy all of the time."
According to others, she claimed,
"Well, I thought using the biotin shampoo would be healthier for my hair, but it has left my hair very dry day after day. Brushing my hair is still difficult, even with a detangler.
Hask Argan Oil from Morocco Repairing Shampoo has a rating of 4.5 out of 5 stars.
This suggests that 77% of consumers are pleased with their results, while 23% are not.
3. Hask Biotin Boost Thickening Shampoo Review
This shampoo features biotin to make hair look thicker, collagen to strengthen locks, and coffee to boost strands on three levels to help give volume.
Make fine and flat aluminum strands look fantastically fuller! In other words, you might as well not try at all if you don't go big.
This shampoo seems to be the favorite of many social media celebrities. One of the YouTubers reviewed.
"This shampoo is perfect for people who want their hair to be volumized and shiny.
I've noticed that it adds volume to my hair. I adore that, especially when I'm doing videos for YouTube."
One of the bloggers noted,
"The Biotin works wonders for my fine hair, making it seem fuller and more lustrous. This shampoo improved the health of my hair significantly!
I saw less breakage, more gloss, and more growth. The fact that the components are all-natural is fantastic!! This shampoo is highly recommended."
Several users say that shampoo has increased hair loss and dandruff. However, this is based on unfavorable feedback. This particular shampoo did not appeal to them.
Other customers have said that the product didn't work well for them; it did not strengthen or stimulate their hair growth.
"For my hair, this product is far too heavy. The product makes my hair feel heavy and covered."
Despite some negative reviews, Hask biotin boosts thickening shampoo scored 4.7 out of 5.
You might also love to read our reviews about other shampoo brands:
Is Hask Shampoo Worth It?
Based on all the reviews collected by our survey team, the product has got a lot of positive feedback.
Every coin has two sides, so it varies from person to person, hair type, and suitability.
The shampoos are primarily designed to treat and repair all hair types. The Majority of the goods carried by the firm cater to various allergy demands and are quite reasonable!
They promote and sell free animal testing. The product has so many good things to discuss.
Is Hask Shampoo Good?
Yes, Hask shampoos are good. They use quality ingredients in their formulas and have received fairly positive customer reviews.
We have used several Hask shampoos. They have all worked well. The main reason behind the company's success is its formulas. Hask does not use harmful ingredients in its shampoo.
Plus, they have several different products to offer. Each suits a different hair type, making Hask an appealing product to a larger audience.
Another reason is that Hask shampoos do have immediate effects. Their formulas are healthy and strengthen hair quite effectively. We noticed the change after two or three applications.
Is Hask Shampoo Color Safe?
Yes, Hask shampoo is free of sulfates and parabens, making it color-safe.
It is important to note that Hask does not use harmful ingredients in its shampoos. That means their formulas are sulfate and paraben-free.
Both of these elements are harmful to all hair types, especially colored hair. Since they are not in Hask shampoo, you can use them without worrying about your color-treated hair.
Not only does Hask shampoo improve your color vibrancy, but it strengthens the hair, too. It gives the long-lost shine back to your hair.
Is Hask Shampoo Sulfate Free?
Yes, Hask shampoo does not contain sulfates or other harmful ingredients in its formula.
As mentioned earlier, Hask shampoos are sulfate-free. This factor makes them safe and healthy for colored hair. But that's not it. Hask also does not use parabens or phthalates in its shampoos.
That means the products can be used on all hair types. Their shampoos are also free of silicone. While it can be a healthy ingredient, it does have some side effects.
Hask does not use artificial colors in its products. Its shampoos are only made of natural ingredients. The brand is also known for not using drying alcohol and gluten in its shampoos.
Hask Shampoo Lawsuit
The Hask shampoo was mixed in a controversy back in 2019. A customer claimed they started losing hair alarmingly after using Hask shampoos for a couple of months.
According to the customer's claim, the company was not responding to any of their complaints. Many other customers came to report the same issue.
However, there was no lawsuit regarding this matter.
It is essential to consider that almost every hair product can cause hair fall problems.
But one should get the right shampoo for their hair type. Using a different product than your hair's wants can lead to side effects. If your hair is curly, go for a curly shampoo.
Plus, not every brand suits all customers. Sticking with one company if its products fit you well is better.
Hask Shampoo Hair Loss
Hask shampoo has an excellent kit to fix hair loss issues. They offer the Biotin Boost Shampoo and Conditioner Set.
It fortifies the scalp and prevents hair loss. The kit is paired to be used together.
It is paraben-free and can work efficiently on colored hair. The main effect of this kit is thickening fragile and thin hair, making it stronger than ever. This way, you will avoid hair loss.
The Biotin Boost kit is infused with powerful herbs. It has a pleasant coffee scent, and its formula is relatively healthy. The shampoo strengthens your hair and makes your head fuller.
On the other hand, the conditioner enhances the effects of shampoo as it volumizes and fortifies your locks.
The kit, including the shampoo and conditioner, is free of phthalates, parabens, drying alcohol, parabens, and sulfates. In short, it is entirely safe for all hair types.
Hask Shampoo Ingredients
Hask shampoo ingredients include: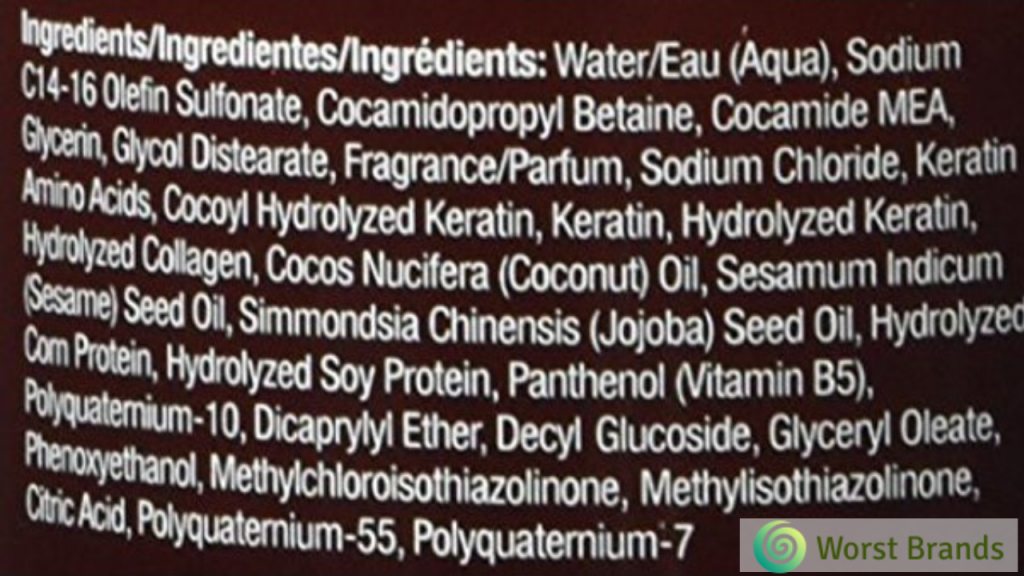 Pros And Cons Of Hask Shampoo
Pros
Hair is free of tangles and silky soft.
It's made for dreadlocks.
Sulfate-Free \Paraben-Free \Phthalate-free \Gluten-Free \Alcohol-Free
It stimulates the hair follicles.
The itching is relieved.
Dry and damaged hair can benefit from this treatment.
Cons
It's possible that it won't lather up very well.
Cause hair to fall.
Final Verdict
Shampoos for all hair types are available at Hask. There is certainly something for everyone there. People are drawn to them because of the variety of their hair care products.
We've compiled a list of the best Hask shampoos. So, is Hask shampoo good? We'd say definitely! It's a fantastic brand that appeals to a wide range of people.
Grab your favorite one and make it part of your hair care routine.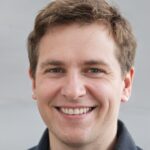 Steven Settles is a professional content writer with over 7 years of experience in writing for different niches, including brand reviews, technology, fitness, and more.
Currently, he is working as a content writer for WorstBrands, where he provides insightful reviews of different products, including home appliances, outdoor gear, fashion, and kitchen products. In his free time, Steven enjoys traveling and exploring new places.