If you have always been complaining about damaged, frizzy, and difficult-to-manage hair, someone in your acquaintance might have recommended you buy WOW.
And if you are wondering whether "WOW Shampoo" is worth saying WOW, you are at the right spot.
Anyone who has used WOW shampoos has different things to say about this brand, both good and bad.
I understand how challenging it can sometimes be to choose a shampoo. Because if shampoo has worked for one person, it doesn't need to work for me.
I have been using WOW shampoos for a while now, and I think I have gained enough knowledge to write a WOW shampoo review.
Wow Shampoo Review
So now get ready to be swamped by every single detail about WOW Shampoo that will clear all your confusion about WOW Skin Science shampoos.
Now without further ado, let's dive right into it to find out if it is the worst shampoo or not.
Founded in 2014 by two pairs of Indian brothers, Arvind and Ashwin Sokk and Karan and Manish Chowdhary.
As per the Sokk and Chowdhary brothers, the main motto of the brand was to "set the basis for sustainable and ethical beauty and wellbeing products in the industry."
Despite being an Indian-based brand, WOW Shampoo is among the top-selling brands in the world.
And in just a few years, the brand secured a place in the West's most influential lifestyle and fashion magazines due to the effective formulas it uses in its products.
However, is WOW really worth all the hype it is getting? That is what I am opting to uncover in this WOW Shampoo review.
I will take a few of their famous products as examples and see what people have to say about them.
Let's get into it.
1. WOW Apple Cider Vinegar Shampoo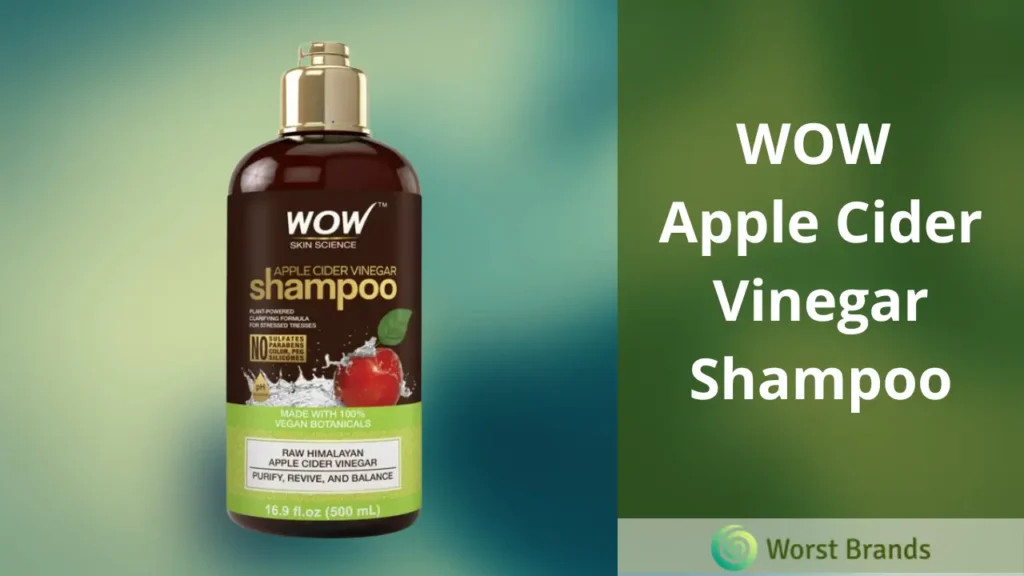 The ACV shampoo by WOW Skin Science is one of the most popular products among the crowd.
It is made of ethically sourced apple cider vinegar that balances the pH level of your hair. It improves your hair's texture, shine, and overall health.
ACV shampoo is my all-time favorite. It helps in getting rid of all the dirt and oil from my hair.
However, I'm not too fond of the shampoo because it doesn't foam fast; I have to use it 2-3 times to get the desired result.
This overconsumption has made my hair drier. Some other consumers have also reported this.
While talking positively about the shampoo, another consumer wrote that ACV shampoo makes the hair smooth.
It also strengthens the hair and removes all the frizz, making it more manageable.
However, based on the negative reviews, the shampoo is "wrongly hyped." Several consumers have accused the shampoo of increasing their hair fall and dandruff.
One user said that their scalp became so dry, and their dandruff increased to the extent that it came to the front of their hairline, so they "immediately stopped using this."
WOW Skin Science's ACV shampoo has been rated with 3.8/5. It means that only 76% of people favor using this shampoo, while the other 24% aren't.
2. WOW Hair Loss Control Therapy Shampoo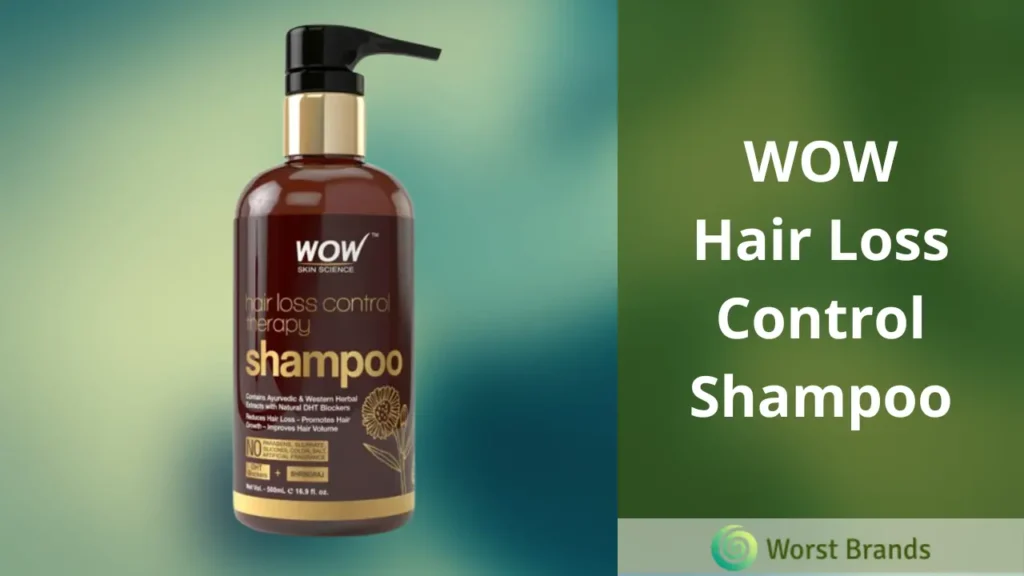 This shampoo has a powerful advanced anti-hair loss action that blocks the DHT harem, thus reducing hair fall.
It is filled with Amla, Neem, and Lemon extracts that make your scalp healthy and detoxified. Let's see whether people have found this shampoo good or not.
I have been using WOW Hair Loss Control Shampoo to control my massive hair fall. It makes my hair shiny and adds a fresh smell that lasts up to 2 days.
However, they say that the hair feels greasy and stinky if left for more than 2 days.
Consumers suffering from PCOS said they had tried multiple shampoos, but nothing worked for them, and after using this shampoo, their hair fall stopped.
So this shampoo is a knight in shining armor for a few. But some consumers compared this shampoo to the "hand wash available in hotels."
It doesn't remove oil from the scalp; just after the first washing day, hair becomes more oily.
The shampoo has a light smell and does not leave you with a fresh smell after washing.
Few more consumers have shown discontent with the Hair Loss Control Therapy Shampoo by WOW Skin Science.
As per their words, the shampoo "doesn't foam at all," and their hair still feels slimy even after washing. The consumer also said they could smell the oils from the hair while drying.
In addition, they accused the product of being fake and that the brand "slapped a label on some kind of cheap conditioner."
WOW Skin Science's Hair Loss Control Therapy Shampoo is rated 3.7 out of 5 stars.
3. WOW Onion Black Seed Hair Oil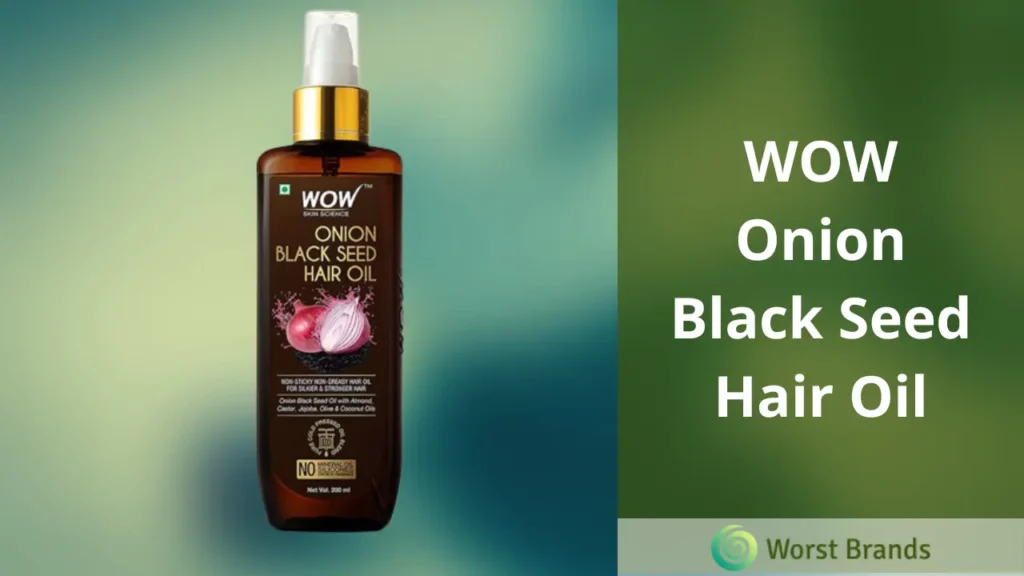 WOW shampoo claims that its Onion Black Seed hair oil revives damaged hair, fights frizz, and nourishes hair. This Onion Black Oil is rich in antioxidants that "rejuvenate your lifeless locks."
It also protects the hair from harmful UV rays, pollution, and heat damage. The oil is crafted with a 100% vegan formula and naturally and ethically sourced ingredients.
Unlike the other two products, I haven't used it myself, but my friend has, so here is what she had to say about this hair oil. She said, "faced a lot of hair fall after using the hair oil, and the worst part is that it didn't stop falling."
On the contrary, one consumer said their hair has been "falling out less and less and is starting to grow back."
In addition, another consumer said that this Onion Black Seed oil has eased their soul and scalp and that their hair is "regrowing and it looks fuller."
Several more users have said the oil is not super greasy, and their hair "still feels light and soft after applying."
The overall consumer rating of Onion Black Seed Oil is 4.2/5 stars, which is very good compared to the other two products mentioned above.
You may like to read our expert review on some other shampoo brands:
Is Wow Shampoo Good?
It seems like the overall consensus on WOW shampoo is mixed, with some people finding that it works well for their hair and others not seeing the same results.
Apart from that, a product that has not worked for others doesn't need to also not work for you. 
From what I can see, the ingredients in WOW shampoo are not harmful, and the company claims to be cruelty-free, which is a plus. So, I would say that WOW Shampoos are good and worth trying.
However, if you have any specific concerns or allergies, you should consult a dermatologist before using any new hair care products.
Just like skin, all humans have different hair, too, so the odds are that they might work on your hair. But, of course, your hair is not worth the risk.
Pros and Cons of WOW Shampoos
Pros
Doesn't contain harsh chemicals
100% vegan and cruelty-free.
Your scalp doesn't get dry, and your hair remains shiny and glossy for days. 
They keep the hair frizz-free in a humid environment.
Long Lasting fragrance
Installment payment options in the case of some products.
Cons
Expensive
Mediocre Customer Service
Final Thoughts
WOW Shampoo seems to be a hit or miss for different people. While some had positive experiences with products like the ACV shampoo, others have had negative experiences with dryness and increased hair fall.
I think WOW Skin Science products are safe to try since these shampoos are vegan and cruelty-free.
it is always best to do your own research and potentially test out a product before fully committing to it.
As always, it is important to listen to your own body and pay attention to any adverse reactions.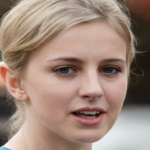 Erica Steven is the founder and lead writer of WorstBrands, a site dedicated to providing honest and trustworthy reviews about outdoor gear and fashion products.
With a passion for exploring the great outdoors and staying up to date on the latest fashion trends, Erica uses her expertise to provide valuable insights into the products that matter most to her readers.
Whether you're looking for camping equipment or the latest fashion accessories, Erica's articles are the perfect resource for finding the best products that fit your lifestyle.