Herbal Essences is a popular brand known for using natural ingredients and being gentle on the hair.
There was a time when people used to consider herbal essences as just a cheap drugstore shampoo brand.
However, now it is considered among the reputable shampoo brands.
Herbal Essences is on the must-buy list of almost every influencer who recommends using drugstore and affordable shampoos.
And today, in this Herbal Essences shampoo review we are going to see what the hype is all about and whether this brand actually does something or not.
Herbal Essences Shampoo Review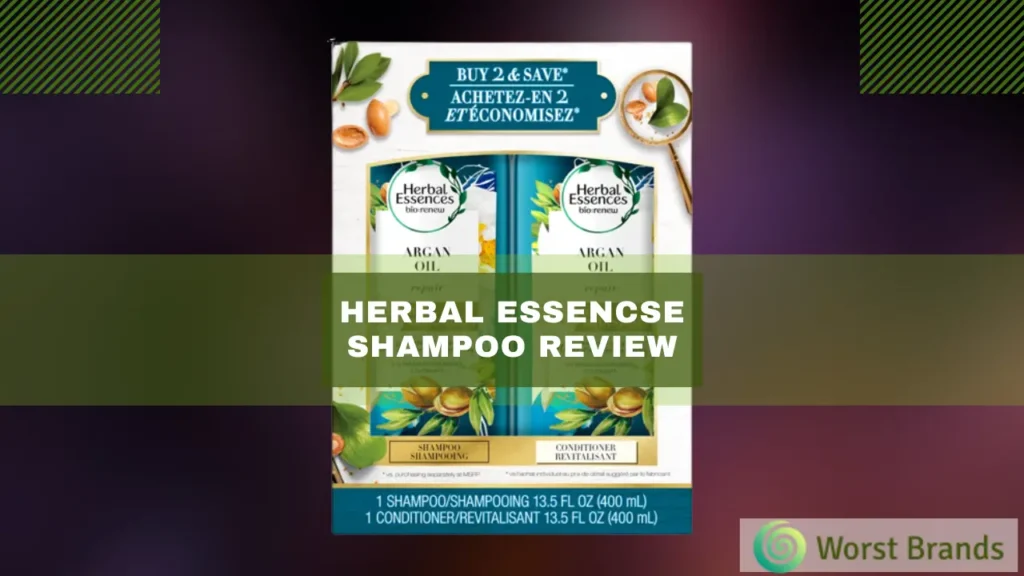 Herbal Essences is well-known for making these natural and environment-friendly hair products that are loved by all. Their hair products are also known to be very gentle and non-stripping for hair.
They use natural ingredients in the majority of their formulas, and their ingredients are also sourced with proper channels, which is a relief.
Herbal Essence is a cruelty-free brand, and its shampoos are approved by PETA.
The brand claims that all its shampoos are so gentle that they are super-safe for extremely damaged and color-treated hair.
Moreover, there are no added colorants or parabens in these shampoos, which is obviously a good sign.
Although there is a lot of fragrance added to these shampoos. So, if you are allergic to scents, then you might need to avoid using them.
But to be honest, most people love these shampoos so much because of their exotic fragrances.
And I certainly am a big fan of how this brand gives a new and unique scent to each of its shampoo collections. So, if you are not allergic to fragrances, do give it a try.
Herbal Essences shampoos bring your hair back to life. It reduces hair fall, makes your hair smooth, and even adds volume to your hair.
So, you can find the right one for you in their shampoo collection for sure.
Do Herbal Essences Shampoos Have Harmful Chemicals?
The brand does not include parabens in its products because they are most likely to cause breast cancer.
But, they do have another very problematic ingredient in some of their shampoos that recently blew on the internet.
As it turns out, Herbal Essences has a very fishy ingredient called dioxane in their products which is well-known to cause cancer. So, it pretty much is equally if not more dangerous than parabens.
Not only this, but the concentration of this cancer-causing ingredient is quite a lot in Herbal Essences products.
The products that contain a higher quantity of dioxane from this brand even have a warning at the back.
So, the brand is aware of how dangerous this ingredient is and how it is not safe to add it in such a high quantity.
However, certain brands add 10 times more dioxane in their products than Herbal Essences like Head and Shoulders and Palmolive.
But, we are not comparing here and just stating the facts, and the biggest fact is that this chemical should not be in a product that is being advertised as gentle.
The good thing is that Herbal Essences is now thinking about ways to reduce the concentration of this chemical in its products.
I am not sure whether they can exclude it altogether or not. But, decreasing its concentration would be good progress.
So, other than the dioxane, Herbal Essences does not have any harsh ingredients and is safe to use.
Can Herbal Essences Shampoos Clean Hair Properly?
It is a general view that only sulfates can clean your hair properly; otherwise, you will still have a lot of buildup.
It is not wrong to some extent that sulfates are powerful, and they help a lot with cleaning your hair.
But that does not mean a shampoo that is free from sulfate cannot be a good cleanser for your hair.
According to my extensive experience with this brand, the Herbal Essences shampoos do make your hair clean.
If you have oil in your hair or haven't showered for 3-4 days, you might need a little more product to clean the buildup.
But, at the end of the day, it serves its purpose of making your hair squeaky clean.
For people who are using a hair product that leaves residue like dry shampoo, using a sulfate shampoo would be helpful once in a while.
However, Herbal Essences is just as good as any other shampoo if you use it under normal circumstances.
People even ask multiple questions about lather, so I just want to clear it up once and for all that yes, Herbal Essences shampoos have a luxurious lather.
This lather would be more than enough to make your hair shiny and clean from your roots to tips.
Related:
Do Herbal Essences Shampoo Help With Hair Growth?
Yes, this brand has a line named Break's over. This line contains a shampoo and a conditioner, and both are targeted toward people with hair fall issues.
I have used this shampoo for a couple of months and haven't seen any noticeable growth.
But, people on the internet claim that their hair has grown with the help of this shampoo.
It is not surprising to me because this particular shampoo does contain some pretty good ingredients. If you are having a bad hair fall, make sure not to just rely on shampoo.
It can be a health condition causing that hair fall, so it is better to consult your doctor.
In addition, there is no harm in trying this shampoo and seeing whether it increases your hair growth or not. However, the internet people are very confident about it.
Is Herbal Essences Shampoo Vegan?
No, Herbal Essences shampoos are not vegan.
This brand is known for using different products from animals like beeswax and honey. So, if you are looking for a vegan brand, this might not be the right one for you.
Although Herbal Essences is cruelty-free, which is what I appreciate the most about them but using animal products is not cool either.
However, this brand not being vegan is not that big of an issue for me, and I will continue buying shampoo from Herbal Essences simply because they work for me.
Final Verdict:
In my experience, their formula has been suitable for even the most damaged and color-treated hair and does not contain added colorants or parabens.
However, it is important to note that some of their products do contain the chemical dioxane, which has been linked to cancer and has caused controversy for the brand.
Despite this, I have found that the Herbal Essences shampoos are generally effective cleansers. Herbal Essences is also a cruelty-free brand, and PETA certified
They come in a range of varieties to address different hair concerns, such as reducing hair fall, adding volume, and smoothing hair.
Herbal Essences is not an entirely worst shampoo brand, and I would recommend you to try its shampoos if you don't mind fragrances.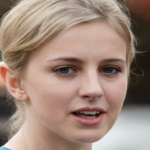 Erica Steven is the founder and lead writer of WorstBrands, a site dedicated to providing honest and trustworthy reviews about outdoor gear and fashion products.
With a passion for exploring the great outdoors and staying up to date on the latest fashion trends, Erica uses her expertise to provide valuable insights into the products that matter most to her readers.
Whether you're looking for camping equipment or the latest fashion accessories, Erica's articles are the perfect resource for finding the best products that fit your lifestyle.