Selecting the right shampoo for your hair is the trickiest and most important part of your hair care.
You are more confident when you have a good physical appearance, and hair is the focal point of your impression. Not only for women but also for men, healthy hair is the manifestation of beauty.
Today, several shampoos and conditioners are on the market, each claiming to be perfect. And it is difficult to choose the right shampoo for your hair and scalp.
Secondly, some shampoos are expensive, and you don't know whether they will work.
So, today I am going to give an honest and unbiased Nioxin Shampoo Review, which is a top-selling brand on the market. 
Nioxin Shampoo Review
This review will take a closer look at how well it works and whether or not it's worth your hard-earned money.
Eva Graham, the pioneer of the company, started losing hair after pregnancy and after addressing different dermatologists and still got no results.
She was determined to treat her hair without harmful ingredients using homegrown herbs.
She then made a formula to treat alopecia and different hair conditions and started her own business.
Nioxin is a haircare brand that claims its hair care products help hair thickness, hair density, and reduce hair breakage.
The Nioxin shampoo also claims that its products will help in hair growth, but they are largely targeting people who cope with hair loss.
Systems of NIOXIN Shampoo
Nioxin provides a good range of hair treatment shampoos for thinning hair and scalp issues, with quicker results and a nice fragrance.
The shampoo has herbal ingredients that lighten your scalp, based on hair types and problems.
This Nioxin shampoo review helps you to differentiate its 6 systems, which differ in their formulation and addressing issues.
Each system is a blend of ingredients that claims to promote overall hair health. Every system consists of 3 bottles:
Shampoo: to cleanse the scalp, remove dust, scalp conditioner, and hair treatment.
You can only use shampoo but for better results, use the complete system suitable for your hair.
So, our review will help you to select which system is congenial for your hair. It has 3 types of classifications. Let's discuss them
1. For virgin hairs
The Nioxin brand introduced a combination set for natural hair. Everyone loves styling hair and uses different heating tools to style and manage them. But with constant heat, the damage will also come.
3-Parts Nioxin system thickens the hair and helps to remove environmental dirt, excessive oil, and fatty acid from the scalp, and enhances the density of hairs.
These derma-purifying cleanser shampoos amplify your hair structure.
It is further divided into 2 systems:
System1 Nioxin Shampoo for natural light thinning of hairs
System2 Nioxin Shampoo for natural progressed thinning of hairs
Related:
2. For colored hairs
At the present time, who doesn't want to dye your hair in the colors you like to make you look more beautiful?
But exercise color changes, and even sometimes, after first dyeing, your hair starts to damage, split ends, and become frizzier.
These combinations are specially created after research and testing to protect colored hair. It nourishes hair and soothes the scalp.
The main agents present in these systems are Tea Extract, Peppermint oil, and protective conditioning agents.
System 3 Nioxin Shampoo for colored light thinning of hairs
System 4 Nioxin Shampoo for colored progressed thinning of hairs
3. For Chemically treated hairs
Hair loses its strength and natural moisture due to harsh chemicals or bleach. Bleach is used in the dying of hair.
These systems are specially delineated to cleanse the scalp, strengthen the hairs by preventing breakage and lock the moisture in hairs from root to tips.
It contains smooth Plex technology that smoothes your hair and controls bleeding and fading of color with the help of amino acids, kukui nut oil, and other agents.
System 5 Nioxin Shampoo for chemically treated light thinning of hair
System 6 Nioxin Shampoo for chemically treated progressed thinning of hairs
NOTE: You should remember that system 1 has the lightest and system 6 has the highest moisture level, as natural hair doesn't need more moisture than chemically treated hair. These shampoos have different formulations, but some materials are common like:
Salicylic Acid
Antioxidant
Peppermint
Menthol
Methylparaben
Sodium Laureth Sulfate
Harmful chemicals are also present in shampoos, like sodium Laureth sulfate. It is a surfactant, a foaming agent used in laundry liquids and detergents. 
Research shows that the prolonged use of a particular chemical agent causes the reverse effect.
These shampoos also contain chemicals that can cause allergies in some people.
1. Nioxin Scalp Relief Shampoo Review
Some people suffer from a dry scalp without dandruff, which causes itching and irritations. Nioxin Scalp Relief Cleanser Shampoo is the first division of a three-part treatment.
It soothes and comforts the scalp. Because it is used for sensitive skin, it is bereft of sulfates and parabens.
Aloe Vera, Niacinamide, Glycerin, and Soothex along with Vitamins A, C, E, B3, and special soothing agents, are present in ingredients that prevent redness and itching.
2. Nioxin Scalp Recovery Anti-Dandruff Medicating Shampoo Review
Dandruff comes with itching, dry and flaky scalp, and sometimes redness.
All problems have one solution Nioxin Scalp Recovery Anti-Dandruff Medicating Cleanser Shampoo that contains Pyrithione Zinc and active agents that prevent dandruff and other indications of seborrhea dermatitis and reduce hair fall.
3. Nioxin Clarifying Cleanser Review
This shampoo is used to neutralize your hair by removing chemicals that stick to your hair. Due to chemical-containing products like Chlorine from pools, environmental dirt, mineral deposits, and hair styling products.
Pros & Cons of Nioxin Shampoo:
Pros
Refresh scalp from first use.
Systems are separated based on hair conditions and damage to your hair.
Prevents hair loss and helps hair re-growth
Contains Natural ingredients as well
Online hair consultation for your hair or in selected salons
Cons
Dry texture
Expensive than other brands
Final Words
Nioxin has been in the market for a long time, and many people worldwide are currently using this process.
According to other customers' reviews, the rating is 4.5/5 . Most consumers claim good results, and some bear side effects.
However, long-term and excess of these chemicals might have the opposite effects.
I would suggest consulting the company, so they can help you select the correct system according to your hair need.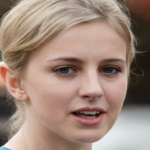 Erica Steven is the founder and lead writer of WorstBrands, a site dedicated to providing honest and trustworthy reviews about outdoor gear and fashion products.
With a passion for exploring the great outdoors and staying up to date on the latest fashion trends, Erica uses her expertise to provide valuable insights into the products that matter most to her readers.
Whether you're looking for camping equipment or the latest fashion accessories, Erica's articles are the perfect resource for finding the best products that fit your lifestyle.