Dandruff is one of the most common hair problems, and if you don't treat it, it genuinely becomes a big issue.
Most people ignore dandruff in the early stages until their dandruff is fully-fledged and starts haunting them.
But, certain products in the market can help you a lot with getting rid of dandruff and stubborn buildup on your scalp.
Nizoral is one of those products, and everyone seems to be loving it; that is why we are here with a Nizoral shampoo review. So, are you ready?
Nizoral Shampoo Review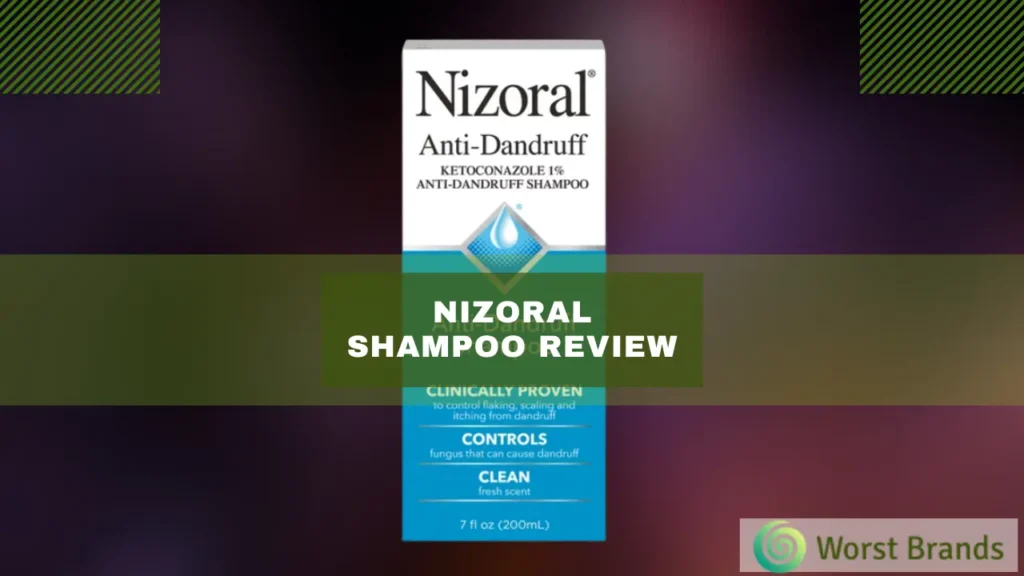 Related: Worst Shampoos
Nizoral is an anti-dandruff shampoo that claims to help you get rid of your dandruff in a couple of days.
It contains all the ingredients that help to cure dandruff, including Ketoconazole 1%, which helps a lot with flakiness and itching.
Ketoconazole is one of those ingredients that gradually reduce dandruff's effects and cure it.
The brand claims that Nizoral shampoo is really gentle and safe to use, so people with all hair types can use it.
This shampoo is lathering, which we don't usually see in treatment-based shampoos.
This lather makes your hair feel cleaner and gives a fresh minty smell post-washing.
This shampoo is specifically designed to get rid of the flakiness, scaling, and itching that most people experience during dandruff.
Nizoral Shampoo controls the fungus causing dandruff in your hair, so it basically solves your problem from the root. It gets rid of the itchy scalp and removes redness.
Almost everyone we know has used this shampoo once in their lifetime because it is an absolute staple for dandruff in the US but, is it worth it?
Let's find out.
Does Nizoral Shampoo Work?
Yes, Nizoral shampoo works, and it helps with making your hair dandruff-free. This shampoo does not work like conventional anti-dandruff shampoos that only work temporarily.
Instead, Nizoral grabs the root cause of your dandruff and eradicates it.
There are thousands of positive reviews from people that have noticed a very obvious improvement in their dandruff after using Nizoral a couple of times. This shampoo is a spot-on dandruff treatment, and it does work.
For people who are looking for a good cleansing shampoo that keeps their recurring dandruff at bay, Nizoral is a good option.
Just make sure not to overuse it. 4-5 times a month would be good enough to prevent dandruff.
Many users have claimed that they saw a huge difference in their dry and flaky scalps just after using this shampoo once.
So, all in all, Nizoral shampoo seems to be working for everyone, and it tells us a lot about how great this shampoo is.
Ketoconazole is also added to this shampoo, a very strong ingredient that cures dandruff.
We love Nizoral shampoo, and it is always our first choice whenever we have dandruff. 
Read our similar blog: Can Herbal Essences Shampoos Clean Hair Properly?
Can Nizoral Cause Hair Loss?
Many people would be shocked to know that Nizoral shampoo itself can cause hair loss if you use it excessively and without proper precautions.
Though this hair loss effect is not that common, it still is seen in every 1 person among 10.
So, we cannot completely deny that Nizoral causes hair loss because it does in a lot of people.
Even some research conducted showed that hair loss was evident in people who were using Nizoral for a long time compared to those who were not.
But, the percentage of affected people was 1% which means that not everyone will go through the same circumstances.
Other than this hair loss chapter, a lot of people even use Nizoral for hair thickening because they believe that it makes their hair feel fuller.
These are not false claims either because hundreds of people have reviewed this product to be helpful for hair thickening.
The reason for this hair loss is believed to be the effect of ketoconazole on DHT, which is a hormone that usually controls hair loss.
But, researchers advise only going for ketoconazole when other options are not available because it can be very potent for a lot of people.
Ketoconazole, the main ingredient in Nizoral, is also well-known for causing hepatotoxicity so, you would not want to overuse this shampoo as it can be toxic.
Especially people with sensitive scalps should steer clear of this shampoo.
Does Nizoral Shampoo Affect Your Hair Color?
Our Nizoral shampoo review is pretty positive so far but, the thing that we personally do not like about it is that it can strip away color.
Yes, Nizoral shampoo is known for stripping away color from your hair if overused.
Though this shampoo is classified as safe for color-treated hair, it still does not check all the boxes of being safe. It can make your hair look a little different if you use Nizoral shampoo daily.
So, the only way to solve this problem is only to use Nizoral once or twice every week.
You should not use it daily because it results in some pretty extreme effects that you would not want, like hair loss and so on.
Even the researchers advise people not to use Nizoral every day because it is not meant for it.
Nizoral is a treatment-based shampoo, so you need to be very cautious while using it because you don't want to make any mistakes with your hair.
If you use Nizoral twice a week, it won't affect your color-treated hair, which is the very reason it is considered safe for people with colored hair. So, it is all about how you are using this shampoo. 
Related Blogs:
Is Nizoral Shampoo Sulfate Free?
No, Nizoral shampoo is not sulfate-free, and it has got its fair share of sulfates but is free from parabens and glutens.
So, if you don't mind having sulfates in your shampoo, you won't have any problem with Nizoral shampoo.
Moreover, this shampoo does have a fragrance, so if you are allergic to fragrances, you should not overuse Nizoral.
Though the scent of this shampoo is not very flowery and overwhelming, it still is quite a lot for people with sensitive scalp.
If you have an extremely sensitive scalp, the sulfates in the shampoo can cause irritation and itching at first.
But, as your scalp gets used to it, you won't feel a thing. You won't obviously have to use this shampoo forever because using it even for a month would cure your dandruff.
Some people complained that their hair was really dry after applying this shampoo which is justified.
The reason behind this dryness could most probably be that this is a treatment-based shampoo.
Such shampoos do not work with hydration and moisturization, and they could make your hair dry for a bit. But, you can switch this shampoo with your regular one. 
Final Words
So, Nizoral overall is a great shampoo, and it will certainly help you with Dandruff. But, you need to keep an eye on how much and how often you are using this shampoo.
Excessive use of Nizoral has some pretty serious implications, so keep it subtle.
We hope this Nizoral shampoo review was helpful for you and that you will be able to get rid of your dandruff with Nizoral shampoo.
Make sure to read the ingredient list so you don't use anything you are allergic to.
Wishing you a great hair day!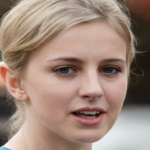 Erica Steven is the founder and lead writer of WorstBrands, a site dedicated to providing honest and trustworthy reviews about outdoor gear and fashion products.
With a passion for exploring the great outdoors and staying up to date on the latest fashion trends, Erica uses her expertise to provide valuable insights into the products that matter most to her readers.
Whether you're looking for camping equipment or the latest fashion accessories, Erica's articles are the perfect resource for finding the best products that fit your lifestyle.