Pantene is one of the most common shampoo brands, and they are loved all across because of their reasonable rates and good market image.
But are Pantene shampoos actually worth it, and should you go for one?
The thing with picking a drugstore shampoo is that you cannot really rely on them completely because most of them are not worth relying on.
That is why I have brought this detailed Pantene shampoo review for you, as it will help you decide whether to go for it or not. So, keep reading because you are in for a treat.
Pantene Shampoo Review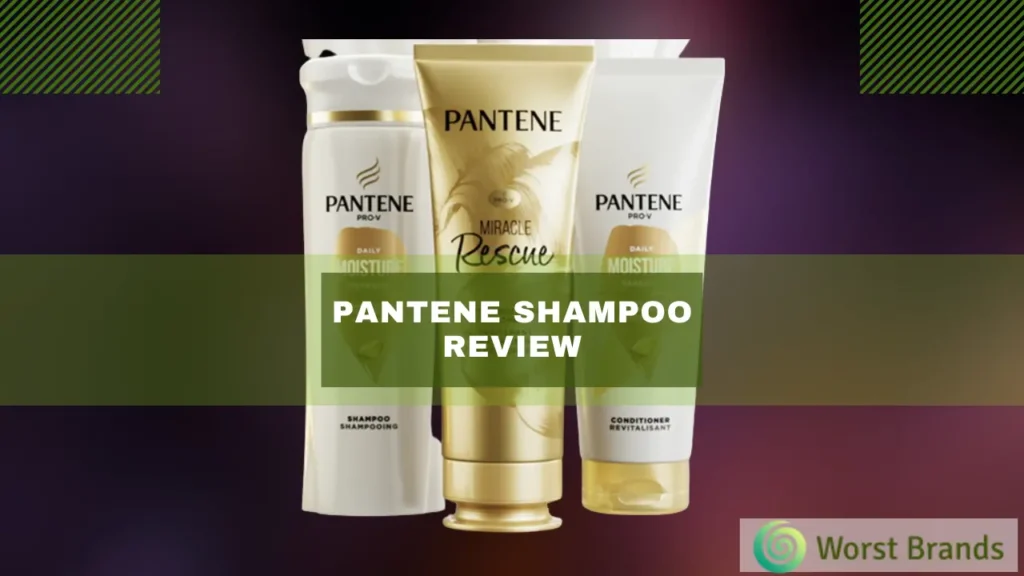 The Pantene claims to give you a good hair day with its shampoos specifically designed for dry and damaged hair.
If you have dry locks, these shampoos are targeted toward you and include all the right ingredients for dry hair.
Pantene's shampoos give you the perfect cleanse and are suitable for all hair types.
You won't even have to face the hassle of detangling your hair forcefully because Pantene does the deed for you.
All the shampoos from Pantene have a very rich lather, and I also loved the way these shampoos lathered, giving you a rich and luxurious feel.
The lather also makes your hair feel squeaky clean and more manageable.
These shampoos are made to be very gentle so people can use them daily. The natural ingredients and nutrients in Pantene shampoos are what make this brand a fan-favorite.
Pantene Shampoo gently cleanses the hair, giving it a sleek shine and softness. The shampoo's fragrance is overpowering, so if you like scents, it is for you.
There are certain ingredients you might not particularly like, and I will talk about those ingredients in the article, so stay with me.
Harmful Ingredients In Pantene Shampoo
Is Pantene bad for your hair? This has been a relatively frequent question I've been asked many times. So, let me answer it for you.
Pantene is not the safest brand you can get out there, and the main reason behind it is the harmful ingredients of this shampoo.
Drugstore shampoos having sulfate is nothing new, but that is not it with Pantene.
So, let's find out what exactly Pantene shampoo's toxic ingredients are.
1. Cocamidopropyl Betaine
It is a prevalent ingredient in different soaps and shampoos. Most Pantene shampoos also contain Cocamidopropyl Betaine.
This chemical helps with a better lather and increases the product's shelf life. But CB is also responsible for multiple diseases like liver damage and hormonal imbalance.
Excessive exposure to this chemical is not good for your skin either and can cause allergies. So, you might need to steer clear of this chemical.
2. Methylchloroisothiazolinone
This ingredient is mostly used for preservative purposes. Studies show that this ingredient is toxic if it comes in contact with your eyes or mouth.
When washing the shampoo off, some of it occasionally contact our eyes and mouth, and there is no denying that.
This ingredient can cause sensitivity and different allergies in people with sensitive skin.
It is also being said that this ingredient will soon be banned and won't be used in beauty products because of its side effects.
It also causes chemical burns in many people, so it is far from safe.
3. Sodium Laureth Sulfate
It is yet another very harmful ingredient found in very high concentrations in Pantene shampoo.
It is the second ingredient in most shampoos. If you look at this brand's ingredient list, which tells us that Sodium Laureth Sulfate is present in high concentrations in these shampoos.
If we talk about the side effects of these ingredients, it is highly irritating, and people with sensitive skin cannot use them at all.
It is also a very stripping ingredient and not safe for color-treated and damaged hair. It is also considered to be bad for the lungs.
Sodium Laureth Sulfate is usually contaminated with another chemical that should never be present in your shampoo. That ingredient is dioxane, and it is proven to cause cancer in animals.
4. Fragrance
I am not a big fan of fragrances in beauty products, but I don't get any allergic reactions to them either.
However, many people have acne-prone and sensitive skin, and their skin can act out because of fragrance.
Though fragrance is not as potentially dangerous as other ingredients are, it is present in very high concentrations in Pantene shampoos.
And people who are not allergic to scents can also find this fragrance very overwhelming. So, it is better to avoid it altogether.
Is Pantene Good for Hair?
Yes, specifically, Pantene Micellar shampoo works for many people, but that does not mean it is completely safe to use.
Many people find their hair softer after washing it with this shampoo, including myself.
However, using this shampoo daily can be very stripping to your hair and scalp because of its sulfate.
It is not the worst shampoo in the world, and it works for many people, but I would not recommend buying it if you already have damaged hair.
Moreover, people on the internet recently discovered why Pantene makes your hair so silky and shiny.
It coats your hair with wax and silicone, giving us the illusion of softer hair initially.
On the other hand, it is just causing a buildup in your hair and strips it off in the long term.
So, it is not a good drugstore shampoo, and there are a lot better options out there that you can go for.
But, if you have been using it for years and it works for you, then you do you.
It is a no-go area for me, though, because of the brand's excessive and inconsiderate use of toxic ingredients.
Does Pantene Shampoo Help With Hair Fall?
The answer to this question could be both yes and no, mainly because this shampoo has some promising ingredients.
We cannot ignore peer reviews. Ingredients like rice water and biotins are present in this shampoo which certainly is very helpful for hair fall.
These ingredients are also known to strengthen the hair and make them thicker. However, people on the internet are not big fans of Pantene's hair fall control line.
People who use Pantene shampoos daily have reported that their hair has been damaged.
Even though the brand clearly states that Pantene shampoos are safe for daily usage, they still weaken the hair and even cause hair fall if used daily.
So, the ingredients are promising, but the preservatives added to the shampoo are not very hair-friendly.
I would not recommend using this shampoo to cure hair loss because you would already have weak hair. And this shampoo can worsen the condition of your hair with its stripping ingredients.
Pantene shampoos might suit your hair type if you have dry hair that is not color-treated. But I would never recommend you take that risk because it is not worth it.
Does Pantene Shampoo Cure Dandruff?
No, Pantene shampoo does not cure dandruff.
The Pantene Pro-V Hydra Scalp Care Dandruff Shampoo, targeted specifically toward dandruff, does not have impressive ingredients.
If you have dandruff with an oily scalp, you need to steer clear of this shampoo.
That is mainly because it is known to cause buildup in your hair because of its silicones.
And the thing that you would never want is the buildup on top of dandruff, as it can worsen the condition of your hair.
The anti-dandruff shampoo line of Pantene is specifically designed to only use twice a week because it can be too much for your hair.
People find this specific line very impressive, but make sure you are not overusing it; otherwise, it can cause buildup.
It is better to look for natural shampoos that do not contain ingredients that cause buildup.
Salicylic acid and tea tree oil are some ingredients that can remove the excessive buildup from your scalp, and it is better if these are present in your shampoo.
So, look for a shampoo with these two ingredients.
Final Thoughts
At last, make sure that you are choosing just the right type of shampoo for your hair because you should not compromise on that.
Moreover, I am not going to recommend Pantene shampoos at all, mainly because of my personal experience and reviews of people who have used them.
The ingredients in Pantene shampoos are neither safe nor impressive, and you can get a better shampoo at this price point.
So, don't settle for less; pick a shampoo that is free from toxins, and your hair will thank you.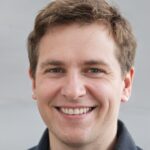 Steven Settles is a professional content writer with over 7 years of experience in writing for different niches, including brand reviews, technology, fitness, and more.
Currently, he is working as a content writer for WorstBrands, where he provides insightful reviews of different products, including home appliances, outdoor gear, fashion, and kitchen products. In his free time, Steven enjoys traveling and exploring new places.