Hair care is an essential part of overall personal grooming and can greatly impact the health and appearance of your hair.
Finding the right shampoo that effectively cleanses and nourishes your hair can be challenging, as many different brands and products are available in the market.
Pantene is a well-known brand that offers a variety of hair care products, including the Pantene Micellar Shampoo.
In this Pantene Micellar Shampoo Review, we will take an in-depth look at the product to understand its benefits, drawbacks, and ingredients.
We will also consider the product's effectiveness for different hair types, such as oily, dry, or frizzy hair, and address common concerns and questions about its use.
Pantene Micellar Shampoo Review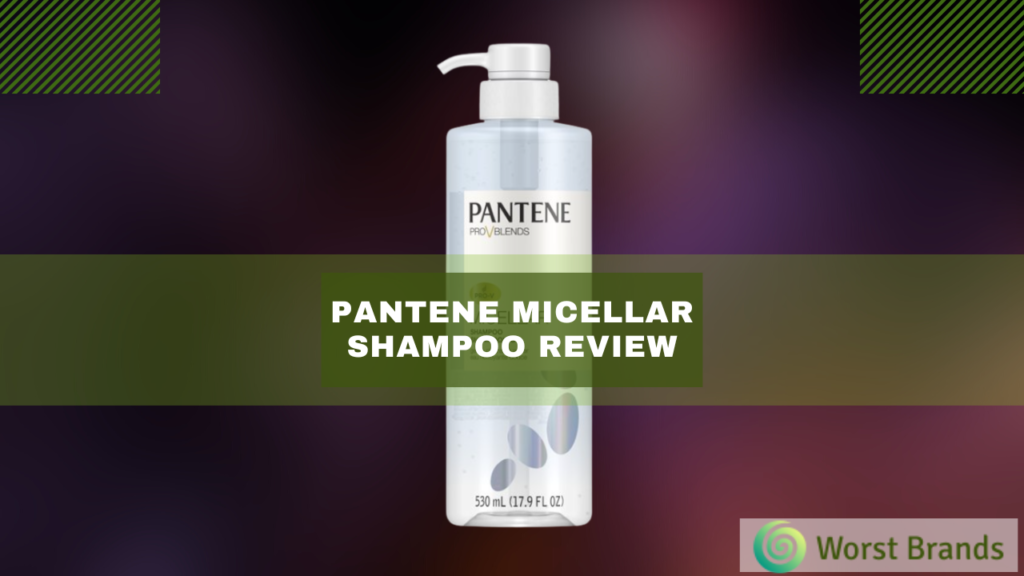 Pantene brings a hair care product with pro-v micellar water and cleansing milk.
It cleanses the hair without clearing the skin's moisture or nutrients. Anti-oxidants are formed with 0% silicon, parabens, and dyes.
It is paired with plant-based pro-v nutrients mixed to remove breakage caused due to daily stress and provide strength to the strands.
The Pantene Micellar Shampoo deeply cleanses the scalp, removes and purifies impurities, and nourishes fragile hair. But it does make the scalp a bit dry.
The ingredients include water, sodium lauryl sulfate, corn silk extract, orange flower extract, cucumber fruit water, and sodium benzoate.
The negative point we got from the customer's reviews is that the product doesn't work for frizzy hairs, making them drier and rougher. 
The aroma of the shampoo is not so pleasing and not long-lasting. 
Similar Blog: Is Pantene Bad for your Hair?
Pros & Cons of Pantene Micellar Shampoo Review
PROS
The shampoo deeply cleanses the scalp and provides nourishment to the strands.
It provides a moisturizer and hydrates the hair from roots to tips.
Free from silicons, parabens, and dyes.
The shampoo does not affect dye hair or color-treated hair.
This product is suitable for dry or normal hair.
This shampoo prevents damaged hair.
CONS
The product is not suitable for frizzy hairs, making them rough.
It Doesn't contain a solution for falling hairs.
The fragrance is so strong.
Ingredients
The ingredients used in Pantene micellar shampoo are as follows:
Corn silk extract – the primary function of this ingredient is that its silk extract makes your hair shinier or smooth. Corn contains vitamins, minerals, carbohydrates, and fiber that help to prevent inflammation.
Citric acid helps make your hair glassy, prevents itchiness and irritation, regulates the follicles of strands, removes dirt and excess oils, helps balance the pH level, and provides moisturizers to the scalp.
Camellia Sinensis Leaf Extract – it contains the properties of anti-aging and anti-oxidants. It improves hair growth, regulates blood circulation, and also helps to moisturize the scalp.
Cocamidopropyl Betaine – this ingredient is obtained from coconut oil. It inhibits the moisturizing property and makes dry or damaged hairs softer and more manageable.
Guar Hydroxypropyltrimonium Chloride – it is used as a conditioning agent in hairs. It helps to remove sebum from the scalp.
Harmful ingredients Used in Pantene Micellar Shampoo
Some harmful ingredients are included in its formation. Let's discuss them below:
Sodium Laureth Sulfate is the most harmful ingredient found in high concentrations of Pantene. It irritates a stripping element that is unsafe for color-treated or damaged hair. It is considered to be bad for the lungs. The component is dioxane, which has been proven to cause animal cancer.
Methylchloroisothiazolinone – the ingredient is used for preservative purposes. It causes allergies in people with sensitive skin. Because of its side effects, this ingredient will be banned soon. It also causes skin burns, so it is far from safe.
FAQs
Q1: Does Pantene Micellar moisturize the hair?
Yes, the Pantene micellar shampoo with plant-based pro-v nutrient-infused into the strands of follicles to deeply moisturize or nourish them.
Q2: Does Pantene Micellar Shampoo Prevent Hair Fall? 
Unfortunately, the Pantene micellar shampoo doesn't solve the hair fall problem.
This shampoo nourishes moisturizer and strengthens the strands but doesn't make your hair thicker.
It is also not a good option for thin hairs because it doesn't provide volume to them and doesn't add thickness to hairs.
Conclusion
Pantene Micellar Shampoo is a hair care product that aims to cleanse and nourish the scalp and hair.
While it is suitable for dry or normal hair and prevents damaged hair, it is not effective for frizzy hair. The shampoo also does not prevent issues like hair loss or dandruff.
It also contains potentially harmful ingredients, such as sodium lauryl sulfate and methylchloroisothiazolinone. These ingredients can cause irritation or allergies for some people.
Considering all of these factors is essential before using Pantene Micellar Shampoo or any other hair care product.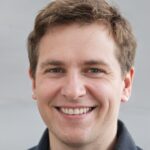 Steven Settles is a professional content writer with over 7 years of experience in writing for different niches, including brand reviews, technology, fitness, and more.
Currently, he is working as a content writer for WorstBrands, where he provides insightful reviews of different products, including home appliances, outdoor gear, fashion, and kitchen products. In his free time, Steven enjoys traveling and exploring new places.