Are you tired of dry, frizzy, and damaged hair?
Like many others, I, too, battled hair breakage and thinning. I juggled between many beauty products and experimented with different treatments.
After losing a lifetime of hair and thousands of bucks, I came across Rahua Beauty.
Disinterested at first but rather desperate, I ordered their shampoo. To my surprise, it transformed my hair.
Today, I am smiling ear to ear as I type this Rahua Shampoo Review. Keep reading to learn more.
Rahua Shampoo Review: Product Comparison
I am not exaggerating when I tell you this product blew me away. Before even using it, I was already a fan.
Looking at the ingredient list, you can tell the products are consciously prepared.
In this Review, I have selected the 3 best Rahua Shampoos for you.
Rahua beauty has 6 different shampoos: Classic, Voluminous, Color Full, Hydration, Scalp Exfoliating, and Enchanted Island Shampoo.
1.Rahua Classic Shampoo
The cult favorite Classic Shampoo was the first one that I tried. However, the results were somewhat disappointing for the price. Do not get me wrong; I have its competition at hand as well.
The shampoo has a good formulation of Rahua Oil, Quinoa, Shea and coconut butter, and Palo Santo.
The fragrance tones in this shampoo were the classic Palo Santo scent in Rahua products.
The shampoo cleanses the scalp and fortifies the strands without weighing them down.
I loved the antioxidants combined with strand-focused oils to provide a holistic experience.
However, the shampoo was as good as any other in the range. The Omega-9 and pH-balancing properties were the buying point for me.
However, upon further research, I felt that I could have purchased these formulations as treatments separately.
All of them are within the price of one Classic shampoo, i.e., $36 per 9.3 Fl Oz.
If there is a Rahua Shampoo that is good for hair growth and circulation-driver, it is the Rahua Voluminous Shampoo.
It has a similar formulation to Classic shampoo. It comes with added green tea and lemongrass extracts.
Pros
Suitable for All Hair Types
Color Safe
Free of Parabens, Sulfates, Silicones, and mineral oils
Cons
2.Rahua Color Full Shampoo
Time to rejoice! We finally have a 100% plant-based color balance shampoo.
The Rahua Color Shampoo uses powerful ingredients from the flowers of Gardenia and Lavender. It incorporates Rahua Oil and Morete Oil.
I have not used this shampoo; however, my friend was gushing about how well the shampoo worked for her.
Rahua Color shampoo works great for color-treated hair and preserves the tones for all shades on the spectrum. It also makes your hair soft, shiny, and healthy.
So, if you are a blonde looking to remove your brassiness or your blue dye needs preserving, this is for you.
The Rahua oil is the star ingredient for locking in moisture and reducing hair thinning due to breakage.
Like other color-balance shampoos, it does leave behind a tint. So, follow up with a different shampoo for the final cleansing.
Pros
For All Shaded Color Treated Hair
Free of Parabens, Sulfates, and Silicones
Vegan
Cons
Similar Article: Jhirmack Shampoo Review
3. Rahua Scalp Exfoliating Shampoo
This is by far the top shampoo by Rahua for me. This was not my first purchase at Rahua, but this was the one that made me go back.
The good thing about Rahua shampoos is the convenient packaging. You can get these in travel sizes, pump-attached, or sustainable sets.
I prefer the last one because it saves me the extra effort of reordering. The set contains a filled bottle and a refill pouch.
Rahua's Scalp Exfoliating Shampoo is a perfect blend of natural oils and clarifying agents.
After washing, my scalp did not feel dry, and my hair's texture was also retained.
To break it down, the shampoo removes the dead skin cells on the scalp using the mild exfoliate Star Anise.
To complement this, the Sacha Inchi and Morete oil help to release oil for locking in moisture.
The ingredients contain antioxidants and vitamins A, B, C, and E.
Standing out from other shampoos, I love how the ingredients act as a UV barrier.
What stands out to me about this is the infusion of fruit sugars to bind oil proteins to hair strands. This enhanced hydration is especially adequate for oily scalps.
While the formula is very potent, you can have an irritated scalp if you use it more than once a week. Make sure to use it in conjunction with regular shampoo.
Pros
Suitable for All Hair Types
Free of Parabens, Sulfates, and Silicones
Leaves Hair Shiny
Vegan
Has A Spicy, Citrus Scent
Cons
Expensive
Comes in Small Quantity
Comparison Table of Different Rahua Shampoos
| Product | Sulfates and Parabens Free | For All Hair Types | Improves Hair Texture |
| --- | --- | --- | --- |
| Rahua Classic Shampoo | YES | Yes | Yes |
| Rahua Color Full Shampoo | YES | No | Yes |
| Rahua Scalp Exfoliating Shampoo | Yes | Yes | No |
Customers Feedback on Rahua Shampoos
Customer experiences are the foundation of brand awareness. Most Rahua Shampoos have ratings of 4.3 stars out of 5 on Amazon.
People around the world love this formula for repairing and nourishing their hair. Out of some 1500 reviews, 70% are positive. The Classic Shampoo is rated very high.
The majority believe it works great when paired with a conditioner. The customers also love dry shampoos.
However, one concern common to all consumers is the product's price and cost-effectiveness.
The price tag is already premium range. To add the cherry on top, the quantity is only 9.3 Fl Oz. per bottle.
I believe that around $4 per oz. is not easy on pockets. In addition, the small size costs the consumers time and effort to repurchase.
Is Rahua Shampoo Good?
Rahua Shampoos have some of the top formulations I have ever seen. The product is engineered to cater to all hair and scalp types.
On top of that, the company cautiously strives to adopt environmental conservatory practices with a Carbon Neutral Footprint.
The Amazon locals benefit from the Symbiotic sourcing and processing.
However, the burden on consumer pockets is too much. It is simply unaffordable for many. Therefore, not easily accessible.
So, had it been slightly cheaper, more people would have benefited. If you can afford it then get these shampoos for yourself.
You may also love to read my review on other brands of shampoos.
Why Choose Rahua Shampoo?
Choosing the wrong shampoo can be hazardous to hair health. Here are some of the reasons why you should select Rahua Shampoos.
All Rahua products use natural, plant-based ingredients. So, vegan customers can switch to this brand.
Rahua ingredients are Symbiotic. This means that the ethically sourced ingredients do not exploit the environment, and the proceeds go to indigenous Amazon Forest suppliers.
The products do not contain harmful preservatives or harsh surfactants.
The shampoos are safe for color-treated hair, and most variants work for all hair types.
Rahua is the first cosmetic brand to incorporate Paulo Santo as an ingredient. This efficient antibacterial and antifungal wood are very significant to the natives.
It is a cruelty-free brand and is also against animal testing.
The brand is aware of its social responsibility. So, the packaging is reusable and sold with refills to conserve the environment.
Common Ingredients in Rahua Shampoos
You can choose different Rahua shampoos with different ingredients for various concerns.
Here are some of the common ingredients in Rahua Shampoos.
Aqua
Sodium Alpha Olefin Sulphonate
Leaf Extracts
Flower Extracts
Seed Oils
Cocamidopropyl Betaine
Sodium Chloride
Vegetable Glycerin
Glycine
Hydrolyzed protein
Panthenol
Citric Acid
Caprylic Acid
Guar Hydroxypropyltrimonium Chloride
Chlorophyll
Rahua Beauty follows a motto of bringing it straight from the Amazon to you.
So, they have a practice of sticking to "green' and "clean" ingredients only. Here are all of the natural sources of ingredients for Rahua.
Rahua
Palo Santo
Aloe
Tapioca
Carnauba
Chlorophyll
Coconut
Eucalyptus
Gardenia Flower
Green Tea
Guava
Guayusa
Hibiscus
Lavender
Lemongrass
Mango
Morete
Passion Fruit
Sea Salt
Quinoa
Raspberry
Rosemary
Sacha Inchi
Shea Butter
Star Anise
Sugarcane
Sunflower Seed
Vanilla
Pomegranate
Where to Buy Rahua Shampoo?
Rahua Company ships its products to USA and Canada through the official website.
Apart from this, you can get Rahua Shampoos from third-party retailers. Here are some familiar retailers of Rahua Shampoos.
Sephora
Amazon
Target
The Detox Market
Dermstore
Walmart
eBay
Pharmaca
Rahua Amazon Store
These are the popular retailers of Rahua shampoos. You can also check with local stores for availability. Beware of any counterfeits.
Possible Side Effects of Rahua Shampoo
While the Rahua Shampoos are free of the most harmful ingredients, there are some potential allergens.
Here are the significant side effects of Rahua Shampoos.
The Cocamidopropyl Betaine in this shampoo is a potential allergen. So, if you are allergic to it, you will experience an irritated scalp and hairline.
Sodium Alpha Olefin Sulfonate in shampoos can potentially be drying to high porosity hair types. Moreover, the compound triggers a rash on irritated skin.
Sea Salt dries out the porous hair very easily.
The fragrance in the shampoo is natural. However, some users complain about the notes being too strong and leading to nausea.
Studies have shown that Panthenol in shampoos causes Contact Dermatitis. This means irritation and rash.
Frequently Asked Questions
Q1. Are Rahua Shampoos Sulfate Free?
Yes, all Rahua shampoos are free of harsh SLES/SLS surfactants. Instead, milder surfactants derived from plants go into the formulation.
The shampoo does not form a rich lather for this reason.
Q2. Are Rahua Shampoos For All Hair Types?
Yes, all Rahua Shampoos are safe for all hair types. This excludes the Color Shampoo that can be used on treated hair, all shades included.
Q3. How to Contact the Company?
You can receive excellent customer support services extended by the company through its official website.
Go to the "Contact Us" section and proceed with your complaint. Returns and Refunds are also processed on this webpage.
Conclusion
After thorough research and personal experience, it's evident that Rahua Beauty is a brand that takes hair care seriously.
They have a range of shampoos that cater to different hair needs and are made with carefully selected natural ingredients.
It made my hair shiny, silky, and strong. The good part is the company's sustainable, cruelty-free, vegan, and natural initiative.
So, I urge you to try it before giving up on your hair care journey. It will work!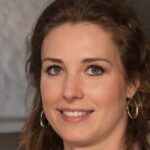 Crystal Hafley is a dedicated writer and content creator for WorstBrands, where she specializes in writing insightful reviews about kitchen appliances and fashion products.
With her expertise, Crystal provides readers with accurate and reliable information to help them make informed decisions about the brands and products they use every day. When she's not researching or writing, Crystal enjoys cooking and exploring the latest fashion trends.