Looking forward to a business meeting on Monday? But what about the green-tinted hair from the last pool party?
Purple shampoo is a great solution if you want to make your hair color rich again.
These shampoos help restore the hair's cool tones and protect against any further intrusion from yellowish tints.
Let's jump into this Joico Purple Shampoo Review without any further ado!
Joico Purple Shampoo Review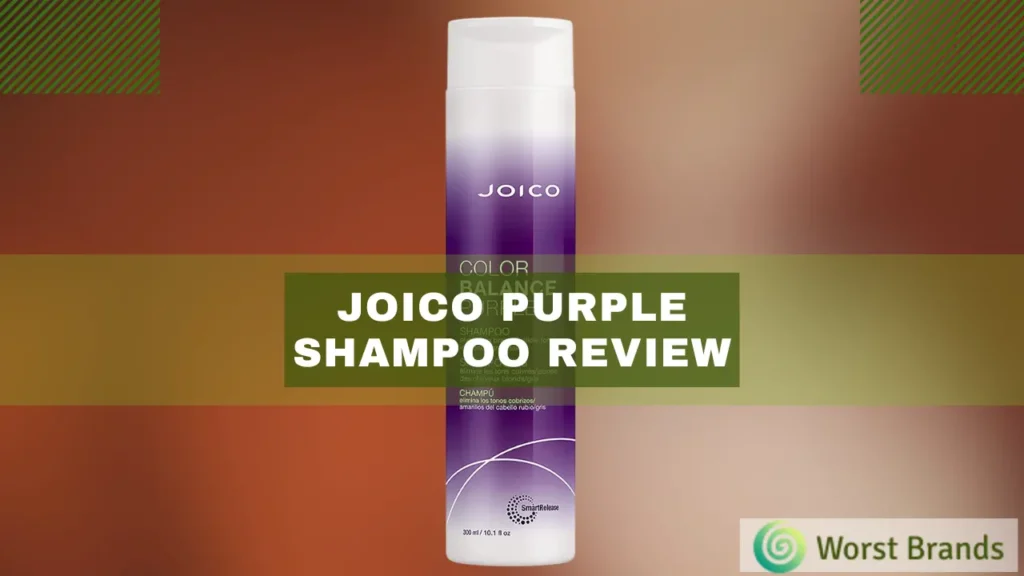 Warm tints have always been the bane of my friend's existence. For years I have watched her fret over it.
Until one day, she suddenly had cooler-toned locks. Her hair seemed visibly softer.
Suspecting it was the result of a salon treatment, I asked what treatment she had gotten. To my surprise, she pulled out Joico Purple shampoo.
The violet pigments in this shampoo instantly attach the hair strands, neutralizing the warm tones.
The shampoo carries Green Tea Extracts and UV Absorbers to ensure the color stays rich.
You can also benefit from the Hydroxypropyl Hydrolyzed Keratin to reduce static and tame unruly hair.
A particular feature of this shampoo that stands out to me is the formula's potency to cleanse and repair hair.
This shampoo is essential for preserving the health of high-porosity hair. Melanin-rich hair may also benefit, but you can find better options.
While the formulation is marvelous, there are some downsides to it as well.
The shampoo leaves a purple tint behind. So, your hands may get a purple hue that may be difficult to get off.
In addition, the formula does lead to hair loss in some customers. So, be sure to pair it with a different shampoo to alternate. Do not use it more than twice a week.
Pros
Effective for high porosity hair types
Neutralizes warm tones instantly
Paraben Free
Free of Propylene Glycol
Detangles Hair
Cons
Not Suitable for All Hair Types
Not Free of Sulfates
Similar Blog: Review of Joico Shampoo
Joico Purple Shampoo: What Do Customers Say?
A Joico Purple Shampoo Review without evidential clauses renders it useless. So, to back my finding, I delved into the many reviews left by customers.
This shampoo has an excellent rating of 4.6 stars out of % on Amazon.
Customers worldwide swear by this purple shampoo to combat hair tints. Of over 12,000 reviews for the product, 77% are positive ratings.
Customers love how fast it works for them. Many reported that their summer brassy "pool/sun hair" had gone with a single wash!
When paired with conditioners, the improved hair texture sealed the deal for others. I like how well it lathers, leaving the hair soft and shiny.
Although, the fragrance is a deal breaker for some customers. They suffered from itchy hands post-wash.
Lastly, the customer forums pointed out another problem. Like other purple shampoos, this one leaves behind a purple tint.
Luckily, some customers proposed a solution. Wash your hair a second time with a different shampoo to get to rid of the purple pigment.
Overall, the sentiments were positive. This is one of the best purple shampoos to combat brassiness due to chlorine and sun.
Is Joico Purple Shampoo Good?
This shampoo is expensive. Each 10.5 Fl oz. a bottle retails for $23. This is a premium option in this regard.
The bottom line indicates $2.19 per Fl Oz, which seems slightly outrageous. However, the instant color-balancing formula is pretty impressive.
Since this has the potential to be the new blonde girl bible, I would say it is worth every penny.
If you can afford this shampoo, it is an excellent choice. It cancels out existing oxidation and preserves color from further damage.
The Keratin formula also improves the static and helps maintain the strand's elasticity.
While you are there, check out the Joico Purple Conditioner in the Color Balance range.
You might also love to read the following:
Why Choose Joico Purple Shampoo?
Here are some reasons why you should pick this shampoo:
Enriches the Hair Color
Looking for that extra punch to make your hair color rich and deep again? I found you the perfect solution.
Introducing purple shampoo for blonde-haired people to avoid going dark, oxidation, and brassiness.
You can achieve long-lasting results within 12 washes. Immediately neutralizing the warm tones, this shampoo can be a quick fix.
Repairs Split Ends
Arginine HCl in the shampoo helps to repair split ends. It coats the hair to form a barrier from external damage.
Boosts Shine and Smoothness
You can feel a difference within the first few washes. Over 2x stronger hair help with breakage due to tangles due to damaged hair.
Reverse Damage from Styling
With Smart Release Technology, liposome delivery systematically releases Rosehip Oil, Arginine, and Keratin.
This is to help repair, strengthen, and protect hair from the damaging effects of daily styling.
Cruelty-Free
A conscious attempt to satisfy all customers involves dimensions of check and balance at the manufacturing level.
Joico is a cruelty-free brand and provides certifications to support this.
Treats Dandruff
Cleansing the scalp is important to prevent flaky scalp and build-up. In such a case, you need ingredients to treat the condition separately.
Luckily, I found this shampoo to contain Panthenol. This particular compound treats dandruff and cleanses the scalp well.
Make sure to overuse it to avoid dried ends.
Who Owns Joico?
Formerly owned by Shiseido under Zotos International, an acquisition of Zotos International transferred Joico's rights to Henkel.
The latter now owns Joico and other brands under Zotos International's portfolio.
Joico Purple Shampoo Ingredients
Shampoos come equipped with a plethora of ingredients. Here are some of the major ingredients found in this shampoo:
Aqua (water)
Ext. Violet 2 (CI 60730)
Sodium Laureth Sulfate
Ammonium Laureth Sulfate
Hydroxypropyl Hydrolyzed Keratin
Rosa Canina Fruit Oil
Red 33 (CI 17200)
Cocamidopropyl Betaine
Arginine HCl
Camellia Sinensis Leaf Extract
PEG-7 Glyceryl Cocoate
Disodium EDTA
Sodium Hydroxide
Sodium Chloride
Salicylic Acid
Phosphatidylcholine
Phenoxyethanol
Cocamide Mea
Glycol Stearate
Panthenol
Laureth-9
Glycerin
Sorbic Acid
Fragrance/Parfum
Where to Buy Joico Purple Shampoo?
Unfortunately, you can only buy Joico products from third-party retailers. Here is a list of popular stores that sell Joico Purple Shampoo:
Amazon
Walmart
Ulta
Target
JC Penny
CVS
Macy's
eBay
Walgreens
Rite Aid
Sephora
Kohl's
You can also check with your local retail stores for their availability. Make sure to buy sealed bottles from authorized retailers only.
Is Joico Purple Shampoo Sulfate Free?
Joico Color Balance Purple Shampoo contains harsh surfactants.
This shampoo uses Sodium Laureth Sulfate. This helps to cleanse the scalp by creating a lather.
Apart from that, the Joico Color Endure range does not carry harsh sulfates.
Possible Side Effects of Using This Shampoo
Here are a few downsides of using this product that you need to beware of:
Purple shampoos contain harsh sulfate surfactants (ALS/SLS) that can leave the hair stripped of natural oils.
Cocamidopropyl Betaine, a coconut-derived surfactant, can cause severe irritation and rash in some users leading to immunotoxicity.
Some users may develop red patches and a rash on their skin. This is a manifestation of an allergy to the Phenoxyethanol in this shampoo.
The fragrance in the shampoo triggers allergic reactions in some users.
The clarifying Salicylic Acid may lead to breathing difficulties in some consumers.
Sodium Chloride can irritate the scalp, particularly the hairline.
Frequently Asked Questions
Q1: How Often Should You Use Joico Purple Shampoo?
Joico Shampoo can be used like any other purple shampoo. It tends to dry out hair. So, make sure to leave for 3-5 minutes. Rinse.
Repeat 2-3 times per week, alternating with regular shampoo. Pack it with the Joico Purple Conditioner for best results.
Q2: How Long Does It Take For Results?
Typically, you can experience an instant neutralization of warm tones as the violet pigments bind to the hair. 
However, ideally, the company recommends waiting for 12 washes to see a visible difference.
Wrapping Up
Generally, all blondes and ash-toned hair turn yellow and brassy. No matter if the color is natural or a result of an expensive salon trip.
It eventually turns yellow to orange due to oxidation and sun exposure.
Luckily, Joico Color Balance Shampoos are here to rescue you. Neutralizing the tones with the first wash, this shampoo renders excellent results.
Before ending this Joico Purple Shampoo Review, I urge you to try it. It can be a game-changer for you.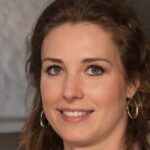 Crystal Hafley is a dedicated writer and content creator for WorstBrands, where she specializes in writing insightful reviews about kitchen appliances and fashion products.
With her expertise, Crystal provides readers with accurate and reliable information to help them make informed decisions about the brands and products they use every day. When she's not researching or writing, Crystal enjoys cooking and exploring the latest fashion trends.