We often come across an unexpected situation and feel trapped in it.
A few months ago, I relocated for work purposes. It was supposed to be smooth sailing from there until….
I developed Psoriasis. I was left speechless when a simple rash turned out to be a chronic skin condition.
From then I tried multiple topical solutions to lessen the symptoms. In this Dermarest Shampoo Review, I will share my experience with you. Keep reading!
Dermarest Shampoo Review
It was a fine morning when I went to get myself checked for a rash. The diagnosis was Psoriasis. It also had no cure.
I used multiple treatments. The scales appeared along with red, thick patches.
One area of impact was my scalp. I was lost as to what treatment would work great.
My dermatologist recommended Dermarest Psoriasis Medicated Moisturizing Shampoo Plus Conditioner.
The Dermarest shampoo contains Salicylic Acid 3% and Zinc Complex. It reduced my itch, cleansed my scalp, and removed build-up.
You would expect it to take a few washes to work. However, it reduced my flakes within one wash!
Salicylic Acid is an exfoliant that sheds the top layer of skin and De-clumps the skin. This reveals a fresh layer of skin. This lessens scaling and dryness.
I was glad to skip over my conditioner since Psoriasis restricts contact with specific compounds.
Regular products have preservatives or active ingredients that can be potentially irritating.
In the case of moisturizing products, I had a bad experience with clogged pores with another conditioner.
Gladly, this shampoo plus conditioner helped to get the job done without costing a lot.
I used it thrice a week. You should use it as per directed by your dermatologist. You can use it twice a week for good results.
Another thing I liked about the shampoo was the absence of synthetic fragrance. Some shampoos made me nauseous in the past since the scent was too strong.
Luckily, this fragrance-free formulation just got the job done.
Pros
Removes Build-up
Ideal for Men and Women
Fragrance-Free
Cons
Customers' Feedback about Dermarest Shampoo
The testimony of other users validates my experience. For this Dermarest Shampoo Review, we delved into Amazon to check customer evaluations.
The customers rate it around 4.4/5. Of the 6800+ reviews, 66% of the customers rate it 5 stars. This is a positive rating.
Customers love how fast and well it works. Many consumers report having experienced a visible reduction in flakiness.
The exfoliation enabled them to get rid of scales and regain their confidence. Also, I find it affordable since it costs $6.73 per 8 fl. Oz bottle.
Similar Blogs:
Is Dermarest Shampoo Really Good?
Yes, Dermarest Shampoo is good. It not only relieves Psoriasis symptoms but also works for Seborrheic Dermatitis.
I used it for my Psoriasis. It reduces flakiness by gently exfoliating the skin. My scalp felt less itchy. It moisturized my scalp too.
I was impressed by how fast it worked for me. The shampoo conditioner costs $0.84 per fl. Oz. This is an affordable topical solution in the long run.
Reasons to Purchase Dermarest Shampoo
Here are some of the reasons to choose Dermarest shampoo.
It removes build-up and relieves the itch.
National Psoriasis Foundation recognizes this as a suitable shampoo. It is also FDA-approved.
You can rest assured of its efficacy since it is dermatologically tested.
You can get a 2-in-1 combo with this shampoo. It not only cleanses but also moisturizes and conditions the hair.
Ingredients of Dermarest Shampoos
Dermarest Shampoo is specifically formulated to treat Psoriasis and Seborrheic Dermatitis.
Here are some of the ingredients in Dermarest shampoo.
Aleurites Moluccana Seed Oil
Ammonium Lauryl Sulfate
Camellia Sinensis Leaf Extract
Carthamus Tinctorius (Safflower) Flower Extract
Citric Acid
Cocamidopropyl Betaine
Coco-Glucoside
Edetate Disodium
Glyceryl Oleate
Lauryl Glucoside
Panthenol
Peg-150 Pentaerythrityl Tetrastearate
Propylene Glycol
Purified Water
Rheum Palmatum Extract
Salicylic Acid
Sodium Laureth Sulfate
Zinc PCA
Where to Buy Dermarest Shampoo?
Here are some of the retailers who sell Dermarest shampoo.
Health Warehouse
Rite Aid
Walmart
Walgreens
Amazon
Sears
Publix
Safeway
Vons
eBay
Potential Hazards of Dermarest Shampoo
Here are some of the possible side effects of using this shampoo.
A surfactant called Cocamidopropyl Betaine triggers allergic reactions or develops into an immunotoxin. It can aggravate eczema and cause contact dermatitis.
Edetate Disodium may cause skin irritation, burning, and itching. It may not cause cancer but has cytotoxic and somewhat genotoxic effects.
A harsh surfactant used in shampoos called Sodium Laureth Sulphate destroys hair texture and dries out hair. The scalp may also become irritated.
Lauryl Glucosides can produce little discomfort, while Decyl and Coca Glucosides are mild irritants.
Some people experience asphyxiation-like symptoms after using Salicylic Acid.
Propylene Glycol, used as a preservative, causes mild irritation.
Frequently Asked Questions
Q1: Does Dermarest shampoo have sulfates?
Yes, Dermarest shampoo has ALS and SLES to remove build-up. The shampoo produces a rich lather and cleanses the scalp thoroughly.
Q2: How to Contact Dermarest?
You can contact the company on its official website.
You can call 1-800-344-7239 in case of any product-related queries. When I called the brand for the shampoo, they asked me to keep the retailer in the loop as well.
Final Thoughts
I used Dermarest Shampoo to relieve my Psoriasis. It quickly reduced itching, redness, flakes, and scales.
This shampoo is quite affordable. It is free of Parabens, Silicones, and fragrance. I found the formulation to be gentle. Salicylic Acid removed the build-up.
I recommend you give it a try if you suffer from Psoriasis. Make sure to consult with your dermatologist before you use it.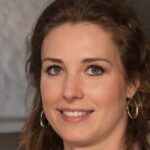 Crystal Hafley is a dedicated writer and content creator for WorstBrands, where she specializes in writing insightful reviews about kitchen appliances and fashion products.
With her expertise, Crystal provides readers with accurate and reliable information to help them make informed decisions about the brands and products they use every day. When she's not researching or writing, Crystal enjoys cooking and exploring the latest fashion trends.