Some years ago, shampoo was used to cleanse hair. Washing hair is enough for hair health.
There was no variety and many brands to offer different hair care like today. All the family uses the same shampoo for cleaning their hair.
But nowadays, any kind of shampoo is not enough for the whole family as climate changes many things. It affects hair health too.
Now you must be sure to use any shampoo or anything on your body. Because everyone's needs are different, and when it comes to shampoo, everyone has a separate bottle.
We see advertisements for various shampoo brands. Therefore, today, we will discuss the Redken Shampoo Review. Its hype is going well on the internet, so now we check its reviews statistics.
Redken Shampoo Review
So let's take a look at how the Redken Shampoo does.
1. Redken All Soft Shampoo:
Redken All Soft Shampoo deeply cleanses and restores damaged, and brittle hair, by making them stronger. It gives nourishment, which makes your hair shiny and soft.
Continuous use of this product makes your hair shiny and strong. Everyone will love your hair.
Customers Review
Users give this product a good review. 4.7 out of 5 rating shows that this is a genuine product. Most users are satisfied with it. It makes their dry and dull hair shiny.
But we have to be careful about purchasing it because many think it's fake. So before buying any product, make sure it's authentic. Otherwise, this product has no complaints from its users.
2. Redken Color Extend Shampoo
Nowadays, dying hair has become a fashion trend. Everyone wants to dye their hair.
But regular shampoo can destroy your hair color. You need special shampoo for your special dyed and colored hair.
The Redken color scheme shampoo gently washes and preserves color-treated hair, leaving it controllable, revitalized, and shining. It also prevents hair color from deteriorating, leaving hair.
It appears bright and salon-fresh. It has a Color Care Compound that helps to keep hair looking radiant and brilliant with a mirror-like gloss.
Customers Review
The reviews in terms of numbers are 4.5 out of 5. But when it comes to reviewing in writing, it's different, like most users complaining that they lose their color after every wash.
Some users claim that the product manufacturer has changed its formula.
Anyhow don't always go to the review statistics. Always read reviews of products. It will help you in decision-making.
3. Redken Extreme Shampoo
Redken Extreme Shampoo washes and repairs fragile, damaged hair. This shampoo aids in the reduction of damage and breakouts.
This even minimizes hair loss in the future and gives hair a beautiful, lustrous gloss. Those who are worried about damaged hair can use this shampoo.
Customers Review
The rate of review for this product is also 4.4 out of 5. This shows that this shampoo provides good hair care.
The thoughts are also remarkable for this product as all the users are happy after using this shampoo.
It protects the hair from damage by regenerating it from the roots. This seems a good product for damage. It is highly recommended.
Also Read:
4. Redken Extreme Length Shampoo Review:
Product Description:
Redken Extreme Shampoo contains Biotin to help damaged hair grow significantly longer, and it protects your hair from damage, allowing it to grow longer.
Those planning to increase the length of their hair choose to use this shampoo.
Product Review:
4.5 out of 5 user ratings show this product is genuine. According to the users of this product, it increases the length in just a few washes. It's also suitable for washing long hair.
So anyone looking for a product for severe hair growth must use this product. It will increase hair length in some washes.
5. Redken Volume Injection Shampoo
Redken Volume Injection Shampoo is a good hair shampoo that adds volume and bounce to your hair. It adds weightless volume and a delicate, lustrous gloss to hair.
This is a Volumizing shampoo with a light texture that offers lift and body. Volume lovers people now have a choice to purchase this shampoo.
We often go to salons for hair wash because salon wash gives our hair volume and bouncy texture.
So if you don't have time or don't want to go to the salon, this is an excellent choice for use.
Customers Review
This is the superb product of the Redken shampoo series. Its review rate is 4.3 out of 5, but its written reviews are excellent.
It means you won't have to switch to a different product to get more volume. After using this shampoo, users feel overjoyed.
So, if you're seeking a shampoo that will give your hair true volume, try this one. You won't regret it.
6. Redken Frizz Dismiss Shampoo
Redken Frizz Dismiss is frizzy hair shampoo. This shampoo improves smoothness and luster while taming frizzy hair. It is a sulfate-free anti-frizz shampoo that smooths and reduces frizz.
It's a shampoo that's devoid of sulfates. Anyone allergic to sulfate can easily use this shampoo.
Customers Review
4.6 out of 5 users are happy with this shampoo. This provides straightness to curly hair. This product is recommended by hairstylists to their clients, mostly with curly hair.
But regarding the authenticity of the shampoo, this product has fake copies too in the market.
Before purchase, make sure that you are buying a genuine product and not the fake product
These were the shampoo we discussed in the Redken shampoo review. Now jump on to the conclusion.
Conclusion:
Redken shampoo provides a great range and variety of shampoo to its users. You can select a shampoo based on your hair type.
However, you must be cautious while selecting a brand because everyone's hair is different.
Suppose some shampoo suits your friend's hair. It doesn't mean that it also provides good care to your hair.
To summarize, look at that product which suits your hair. It is better to choose a product from Redken that suits your hair type.
So, this was Redken Shampoo Review. Tell us your experience regarding any Redken Shampoo in the comments.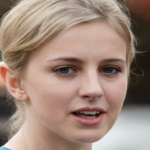 Erica Steven is the founder and lead writer of WorstBrands, a site dedicated to providing honest and trustworthy reviews about outdoor gear and fashion products.
With a passion for exploring the great outdoors and staying up to date on the latest fashion trends, Erica uses her expertise to provide valuable insights into the products that matter most to her readers.
Whether you're looking for camping equipment or the latest fashion accessories, Erica's articles are the perfect resource for finding the best products that fit your lifestyle.