As it clears from its name, Pureology Shampoo purifies the scalp and diminishes dirt, oil, and moisture. The shampoo hydrates well and fulfills the required needs.
In this Pureology shampoo review, we will look at their product line. We will talk about their benefits and drawbacks and what they do for our hair development.
What sorts of hairs are these collections made for? This review will address any and all queries you may have regarding Pureology shampoo.
So, Stay connected till the last to know about the facts.
Pureology Shampoo Review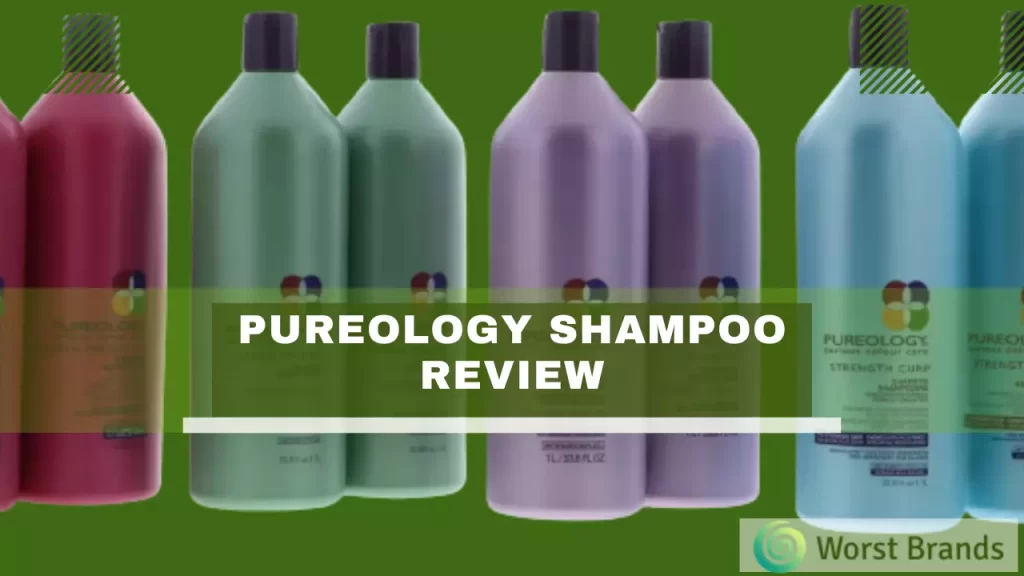 Related: Bad Shampoos
1. Pureology Hydrate Shampoo
Pureology hydrate shampoo is prepared naturally and is free from paraben and sulfates. It hydrates the follicles and deeply cleans the scalp from its first wash.
Pureology is a vegan shampoo that is suitable for dry, frizzy, damaged, or thick hair.
The shampoo doesn't damage the natural hair color and provides superior moisture to the strands.
It provides the hair with touchable softness, is easy to style, and makes them manageable.
Moreover, the key ingredients used in its formation are jojoba, green tea, and sage.
Is Pureology Hydrate Shampoo good?
The Pureology Hydrate Shampoo does well. It didn't disappoint its customers.
We collected some customer reviews about the product; almost 75% of the shampoo works well.
It hydrates deep cleanse and gives hair a weightless bounce. But few customers give it negative points just because of its overpricing.
The shampoo works great on dry or damaged hair. It fights against breakage and keeps hair color vibrant. The smell of the shampoo is strong but pleasant.
No doubt, it moisturizes the strands well and adds shine and softness to the hair.
2. Pureology Pure Volume Shampoo
Pureology Pure Volume Shampoo is prepared for thin or flat hairs. Pureology shampoo claims to be sulfate or chemical-free.
The shampoo adds lightweight volume, softness, and smoothness. It restructures the hair and makes them easy to manage.
Pureology shampoo cleans the dirt and fights against dullness, damage, breakage, and coarse. The shampoo is also designed for color-treated hair.
Besides volumizing the hairs, it is a rich source that provides moisture to the hairs. This shampoo is for both men and women.
Is Pureology Pure Volume Shampoo good for Hair?
If you have thin hair, then choosing this shampoo will not disappoint you. 4 customers out of 5 are satisfied with this shampoo.
Pureology shampoo really adds thickness or volumizes the hair. It adds bounciness to the flattened hairs. The shampoo also gives smoothness or shine but doesn't add shine to dry hairs.
This shampoo is not suitable for dry hair; it makes them more rigid. Moreover, shampoo doesn't promote hair growth.
Not a good option for a daily wash. 3 times per week can be used.
3. Pureology Strength Cure Shampoo
Pureology strength cure shampoo heals and fortifies dyed hair. It also adds softness and protects the natural color of hair.
The pureology shampoo is formulated with arginine, asta repair, keravis, and ceramide that all together retain hair color vibrantly.
The shampoo repairs and restores damaged and breakage-prone hairs and hydrate them from the roots' pores to the tips.
This shampoo is organic, vegan, and free from harsh chemicals and sulfates.
Ratings for Pureology Strength Cure Shampoo
The shampoo does 80% the same as it claims. Pureology shampoo prevents split ends and repairs breakage.
According to the customer's reviews, its use makes hairs soft and smooth, but this shine remains not more than 12 hrs. The smell is floral and particularly not strong.
The negative point is that the product is not suitable for oily hairs; it doesn't remove excess oils from the scalp. It restructures or renews damaged colored hairs.
Moreover, this shampoo is not 100% chemical-free. The shampoo price is not affordable and is not for daily use.
4. Pureology Smooth Perfection Shampoo
The shampoo is designed for frizz or wavy hair. This Pureology shampoo is formulated organically and is free from parabens. The shampoo softens the frizz and protects against heat styling.
It also removes dullness and roughness and gives hair a shining glow. The Pureology shampoo formula provides manageability and makes them easy to blow dry.
It also cleanses the scalp and moisturizes the follicles. The shampoo is safe for both men and women and is suitable for daily use,
Is Pureology Smooth Perfection Shampoo any good?
Pureology Smooth Perfection Shampoo gives hair a natural silky look and is suitable for curly hair. The shampoo claims to be sulfate-free but has 5% chemicals or sulfates.
It is not suitable for oily hairs. The scent is not too bad. It makes curly or frizzy hair easy to style or manage. Avoid this shampoo for daily use.
Moreover, it has not a solution for flaking and itchiness.
Similar Blog posts:
Frequently Asked Questions
Q1: Q1. Does this shampoo work against flaking?
No, The Pureology shampoo range doesn't work against flaking and dandruff. It hydrates, cleanses, and moisturizes the follicles.
Q2: Which Pureology shampoo range is best and why?
Pureology Hydrate shampoo is best in the above-described ranges. Because it has many positive facts, it deeply cleanses or moisturizes the scalp and nourishes the strands.
Moreover, it changes rough or dry hairs into a smooth, shiny look. These were the few reasons that are why many customers liked it.
Conclusion: Pureology Shampoo Review
Pureology shampoo ranges with facts are discussed above. I think you got all of your answers from this detailed Pureology Shampoo Review.
It is now up to you to decide whether or not to go for it. All Pureology shampoo range fulfills the lack of moisture.
If you have a sensitive scalp, before washing the hairs, use shampoo on your neck if it irritates or adds redness; then don't use that shampoo.
Always buy a product to keep in mind your hair type and buy the product from an authentic source. For more product reviews, visit our website.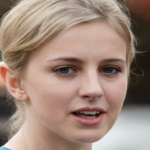 Erica Steven is the founder and lead writer of WorstBrands, a site dedicated to providing honest and trustworthy reviews about outdoor gear and fashion products.
With a passion for exploring the great outdoors and staying up to date on the latest fashion trends, Erica uses her expertise to provide valuable insights into the products that matter most to her readers.
Whether you're looking for camping equipment or the latest fashion accessories, Erica's articles are the perfect resource for finding the best products that fit your lifestyle.