Have you ever experienced a hair dye disaster? You know, that sinking feeling when your once luscious locks have turned into a dry, damaged mess, or the horror of seeing a completely different color than what was promised on the box?
We've all been there, and it's not a pleasant experience. But fear not, my fellow hair enthusiasts!
Today, we'll be exploring the worst hair dye brands in the market, saving you from the frustration, disappointment, and heartache that comes with choosing the wrong product.
We've done the research, read the reviews, and listened to the horror stories to compile a comprehensive list of the bad brands.
In addition, we'll also dig deep into the common issues that plague these low-quality brands, such as hair damage, allergic reactions, and color inconsistencies.
Based on our research, the worst hair dye brands to avoid are Stargazer, Bigen, N'Rage, Color Jamz, Manic Panic, Kuul, and La Riche Hair Directions Color.
Read our following blogs to learn about other brands to avoid:
Worst Hair Dye Brands
Now that we know which hair color brands to avoid let's dig deep and see why you should stay far away from these companies.
| Brand Name | Issues |
| --- | --- |
| Stargazer | Messy application, disappointing color results, and hair damage |
| Bigen | Severe hair damage, inconsistent color results, and allergic reactions |
| N'Rage | Underwhelming color payoff, persistent staining, and hair damage |
| Color Jamz | Dull color results, rapid fading, and potential for hair dryness and brittleness |
| Manic Panic | Fading color, hair dryness, and brittleness |
| Kuul Color Cream | Unpredictable color outcomes, quick fading, and hair damage |
| La Riche Hair Directions Color | Fading color, hair dryness and brittleness |
It's essential to conduct research and read reviews before using a hair dye brand, as some of these products can cause severe hair damage and allergic reactions.
1. Stargazer:
I recently tried Stargazer's hair dye in both Tropical Green and Turquoise shades, hoping to achieve a vibrant, bold look.
Unfortunately, my experience with this brand turned out to be quite disappointing.
First, the application process was messy and difficult, with the dye staining my skin and bathroom surfaces.
The colors didn't turn out as expected; the Tropical Green looked dull and muddy, while the Turquoise faded quickly and unevenly after just a couple of washes.
To make matters worse, my hair felt dry and damaged after using Stargazer's hair dye, making it one of the worst hair dyes I have ever tried.
2. Bigen
Bigen's permanent powder hair color has quite a reputation in the hair dye world. Sadly, it's not for the best reasons.
While some may be drawn to its affordable price and seemingly easy-to-use formula, it is among the bad hair dye brands to avoid.
First off, many users have reported that Bigen's hair dye leads to severe hair damage, with some experiencing hair breakage and even hair loss.
Harsh chemicals found in the product, like ammonia and hydrogen peroxide, can wreak havoc on your precious tresses.
Another common issue is the inconsistency in color results.
Imagine expecting a rich, chocolate brown, only to end up with an ashy, unflattering hue that leaves you feeling anything but fabulous. Talk about a hair dye horror story!
Additionally, some users have experienced allergic reactions to Bigen's formula, ranging from mild itching to severe scalp irritation and inflammation.
This highlights the importance of conducting a patch test before diving headfirst into coloring your hair with an unfamiliar brand.
So, the next time you want to switch up your hair color, it might be best to steer clear of Bigen and opt for a more reliable and hair-friendly alternative.
3. N'Rage
When I tried N'Rage hair dye, I was initially drawn to its vibrant shade range. However, my experience proved to be less than satisfactory.
The color payoff was underwhelming, as the dye faded considerably after just a few washes.
Moreover, the staining was a significant issue, with my skin, towels, and pillowcases all falling victim to persistent discoloration.
The most concerning aspect of my encounter with N'Rage was the damage inflicted on my hair, leaving it dry and brittle.
In short, while N'Rage may offer an appealing variety of shades, its lackluster performance and damaging effects make it one of the bad hair dye brands available.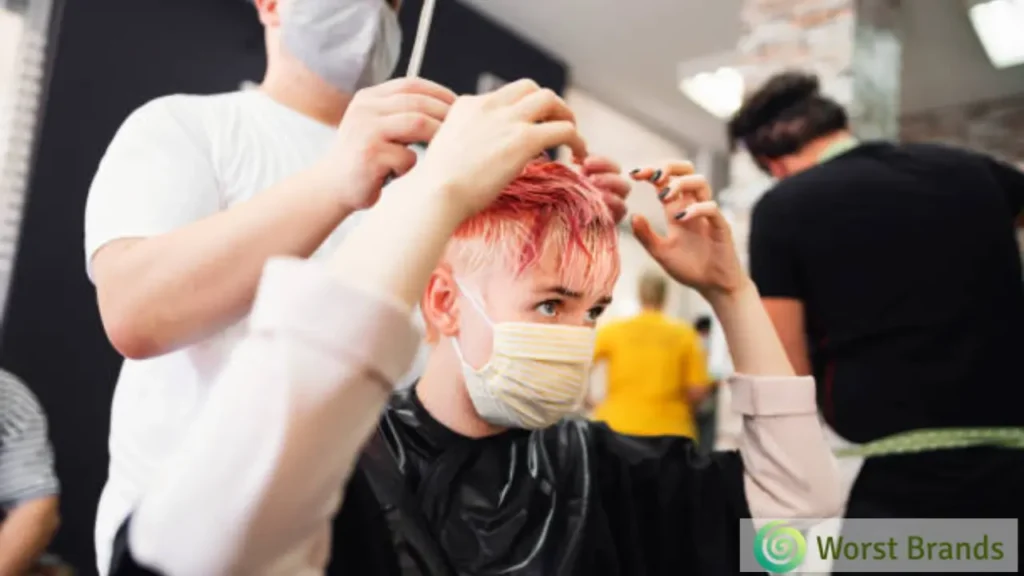 4. Color Jamz
I found this hair dye at Sally Beauty Salon. While Color Jamz hair dye may entice you with its playful shades, it disappointingly falls short in performance.
Many users find the colors duller than expected and fade rapidly within just a few washes. The formula can also be inconsistent, resulting in uneven and patchy coverage.
Furthermore, some users have also experienced hair dryness and brittleness after using their hair color, raising concerns about the product's impact on hair health.
In a nutshell, Color Jamz's lackluster results and potential for damage make it a less-than-ideal choice in the world of semi-permanent hair colors.
5. Manic Panic
It's surprising to find Manic Panic on a list of the worst hair dye brands to avoid, considering its popularity among hair color enthusiasts.
Although it is a vegan and cruelty-free hair color brand, it does have its drawbacks.
The main issue is the rapid fading of color, which can be frustrating, especially after investing time and effort into achieving the desired shade.
Additionally, the dye can be quite messy, staining your skin and bathroom surfaces, towels, and pillowcases.
While Manic Panic offers a fantastic range of vibrant colors, these shortcomings may make some users reconsider before returning to this brand.
6. Kuul Color Cream
Kuul Color Cream Hair Color might not be the first brand that comes to mind when searching for a hair dye. But it has gained some attention – and not necessarily in a good way.
Customers have reported that the color outcomes can be unpredictable, often turning out quite differently from the shade displayed on the packaging.
Additionally, the dye tends to fade quickly, leaving you with a less vibrant hue sooner than expected.
Furthermore, some users have experienced dryness and hair damage after using Kuul Color Cream Hair Color.
7. La Riche Hair Directions Color
I was eager to experiment with La Riche Hair Directions Color, expecting a striking and vivid semi-permanent color transformation. However, my experience fell short of my expectations.
The color I achieved was not as vibrant as I had hoped. It faded significantly after only a few washes.
Furthermore, my hair felt drier and more brittle after using La Riche Hair Directions Color.
While the brand offers a range of exciting shades, its performance and impact on hair health make it one of the worst semi-permanent hair dye brands that you should avoid.
10 Common Problems with Low-Quality Hair Dye Brands
While there are many issues with low-quality hair dyes, some more common problems include the following:
Hair damage and breakage
Allergic reactions and scalp irritation
Color inconsistency and fading
Application difficulties and mess
Environmental and health concerns
Inaccurate color representation
Limited shade range
Poor longevity and color retention
Harsh chemical ingredients
Strong, unpleasant odor
5 Alternative Reliable Hair Dye Brands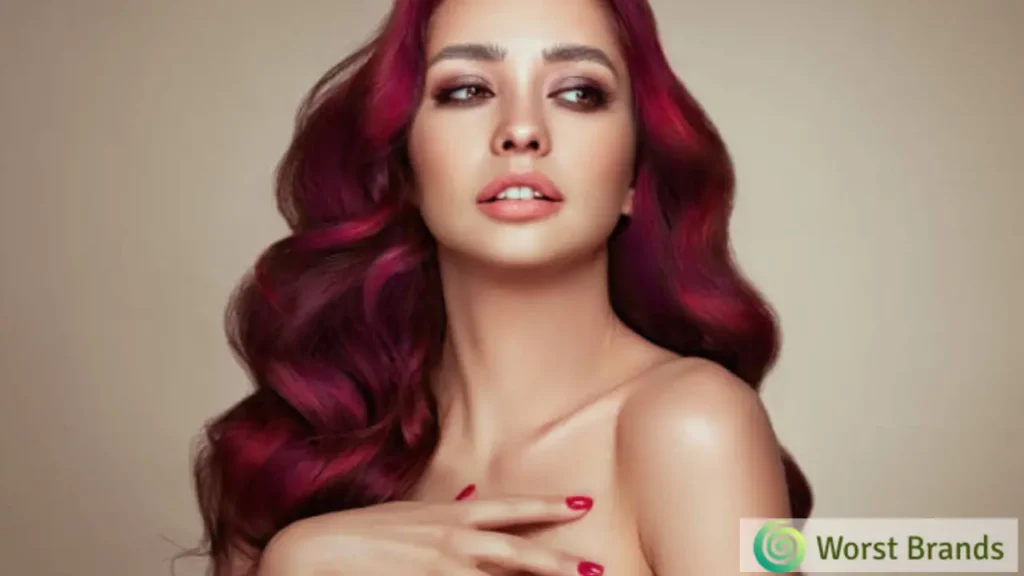 Here are our recommended hair color brands and the reasons why we have tried and selected these brands.
1. Wella Professionals
Trusted by professionals for its high-quality formulations
Consistent, vibrant color results
Wide range of shades available
Known for its gentle, ammonia-free options
2. Schwarzkopf Hair Color
Used by professionals and consumers alike
Offers long-lasting and true-to-tone colors
Has options for sensitive scalps
Boasts a variety of hair care products for color-treated hair
3. L'Oréal Paris
Offers a comprehensive range of hair dyes for different needs
Provides excellent gray coverage
Has ammonia-free options available
Known for its fade-defying technology
4. Garnier Nutrisse
Formulated with nourishing ingredients like avocado and shea oils
Delivers rich, long-lasting color
Offers a wide selection of shades
Provides solid gray coverage
Related: Worst Tattoo Ink Brands to Avoid
Conclusion
In conclusion, choosing the right hair dye brand can make or break your hair color experience.
The worst hair dye brands can lead to disastrous results, including hair damage, allergic reactions, color inconsistencies, etc.
Therefore, it's crucial to research, read reviews, and avoid brands with a reputation for low-quality products.
Fortunately, many reliable hair dye brands are available, such as Wella Professionals, Schwarzkopf, and Garnier Nutrisse.
These brands offer consistent, vibrant color results and have options for various hair types and needs.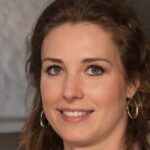 Crystal Hafley is a dedicated writer and content creator for WorstBrands, where she specializes in writing insightful reviews about kitchen appliances and fashion products.
With her expertise, Crystal provides readers with accurate and reliable information to help them make informed decisions about the brands and products they use every day. When she's not researching or writing, Crystal enjoys cooking and exploring the latest fashion trends.