"Good shoes take you good places" is something that you might have grown up listening to. However, buying the right pair of shoes is as tricky as finding a needle in the haystack.
Every time you go shoe shopping, you'll see a huge variety of shoes. And the salesperson doesn't make it any easy for you.
"Ma'am/Sir these shoes are worth a try," "These will last you a lifetime," "everyone is swooning over their shoes" So much ranting, but you still don't know what shoes to buy. But don't worry, this article has got your back. 
In this article, we will talk about a few of the Worst Shoe Brands. So that the next time you go shoe shopping, you know what shoe brands to avoid, thus making your show hunting a little bit easier.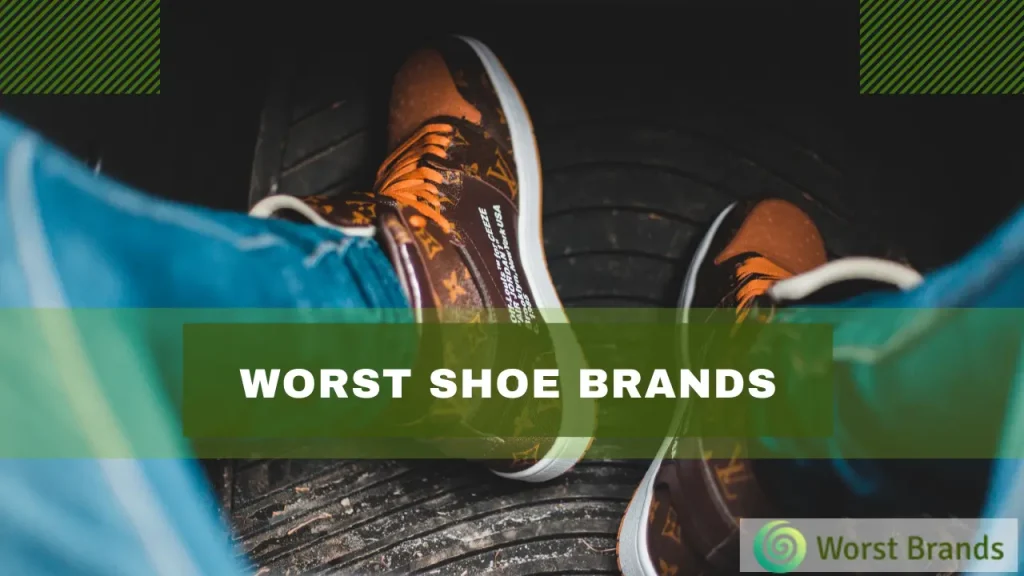 Worst Shoe Brands
As per our team's research, Aldo, Nine West, Zara, Salvatore Ferragamo, Kenneth Cole, UGG, Michael Kors, Stacy Adams, and Henri Lloyd are the worst shoe brands that you should avoid.
They do not provide firm support, use substandard materials, and exploit labor. Some even have horrible customer service and hideous designs.
Similar Article: Worst Fast Fashion Brands
List of 9 Bad Shoe Brands to Avoid:
Let's have a detailed look at these brands and why you should avoid them.
1. Aldo
It is a Canadian multinational brand that has managed to make quite some waves in the footwear industry due to its trendy collections.
However, there's a lot beyond what meets the eye as the customers are pretty upset about its products' quality.
Their shoes are complained to be of substandard quality. Some people reported that their shoes started falling apart after a few days.
Not just that, their colored shoes even bled on slight exposure to liquid. Such a worst shoe brand, we must say.
Another primary concern among consumers is their extremely disappointing customer service.
People have complained about not getting their refunds for months and having outright rude staff. Furthermore, delivery time is extended too.
Customers were particularly displeased by the hassle of not finding their perfect shoe sizes.
Their shoes have smaller sizes than usual, so if somebody orders online, they are stuck with poor customer service and a shoe of no use.
We came across their "Aldo Men's Preila Casual Sneaker." After trying this one ourselves, we have to say it offered little to no support for our feet.
Reasons to Avoid:
Shoes received by customers had stains.

Poor quality products
Disappointing customer service
Smaller than usual shoe sizes.
Feet are not well supported.
2. Nine West
Nine West has expanded from being a footwear brand to having accessories like jewelry and sunglasses in its range.
It has been through a couple of changes, especially after undergoing bankruptcy. Most of these changes took away from them their popularity.
Their footwear is highly uncomfortable. Customers say they felt like they were walking barefoot. Some also mentioned that they got blisters.
Nine West's refund policy is unsatisfactory. They don't offer refunds and make vain attempts to compensate for it by offering gift cards.
Some people reported they got 20% discounts only after getting the wrong orders.
The material they charge for is not even close to their product. It's a disgrace even to consider wearing them for your special occasions.
Their heels stopper separates, and the material peels before even you'll start wearing them.
Furthermore, one thing that made us highly furious was their attempts to fool their customers.
Several reviews claim that they got boxes with the correct sizes mentioned. However, as soon as they checked the shoe size, it was different.
Get your hands on some other shoe brand since Nine West is the epitome of unprofessionalism!
Reasons to Avoid:
Shipping issues
The stitching looks poorly done.
Uncomfortable footwear
Poor refund policy
Low-quality material
3. Zara
Zara is a household name with the massive variety it offers. We think the reason behind its fame is its fast-fashion approach. Then why have we listed it among the worst shoe brands? Let me explain it
It backs the ideology of endless spending and contributing to landfills. The waste is leading to climate change and endangering wildlife too.
After all, what's the need to launch new collections every 13 days?
They have caught some negative light after people found out they don't offer a decent living wage, and forced labor camps were reported in China.
Moreover, their tailoring quality has worsened, with loose threads very noticeable. Along with this, they have issues with their sizes too.
Reasons to Avoid:
Stiff material
Fast-fashion approach
Labors are exploited
Quality deteriorated
4. Salvatore Ferragamo
It is an Italian company with a rich history of craftsmanship. The most remarkable fact about this brand is that its founder Salvatore invented the stiletto heel, which the entire world is crazy about.
Let's check out if they still are maintaining their legacy.
We know they are a luxury brand, but we are not very convinced about their prices.
What caught our attention was that their quality is no more the best as it was. Some customers can't help but review their products as a mere waste of money.
Besides, customers have significant grievances about their sizes catering to super-narrow feet.
There have been instances when people received their shoes in boxes with the correct sizes mentioned but got frustrated when they were of the wrong size.
Their loafers are specifically said to be the least comfortable lately. They offer fewer cushioning insoles and lead to minor pain in those regions.
For such off the chart prices we expected better from them.
Reasons to Avoid:
High-end brand
Quality not up to the mark
Sizes not suitable for all
Less padding and support
5. Kenneth Cole
This brand is indeed light on the pocket. But is it any good?
Well, No. Kenneth Cole's leather products are distasteful. They are made up of synthetic leather, and we understand that it's not arguable since it is an affordable brand.
But something we can't overlook is that their leather products are not true to the color displayed online.
Quality is not so good either. The shoes have a stiff feel, and there's no extra padding for comfort. Some reviews also said that the heel separated from the shoe too soon.
On the other hand, putting these shoes on is a struggle. Some explained that the space to put in the foot is too narrow. Surely a bummer for us!
Furthermore, it is also claimed that their shoes get creased once you start walking in them. We don't know about you, but this is not what we signed up for.
Give this one a miss and move on to a better brand.
Reasons to Avoid :
Slow shipping
Terrible customer service
The color displayed is different than the color received.
Stiff feel to the shoes
Noticeable creases upon walking
6. UGG
We came across their fuzzy winter boots and immediately discarded getting them for ourselves. The primary reason is the effect their shape has on your feet.
The outsole is an inch thick, and the heel is considerably higher than the rest of the part.
This design restricts your movement and interferes with the ease you desire to do your work.
Moreover, it is noticed that the wool has a rough feel to it. Plus, it's repurposed wool which also depicts lower-quality materials.
A significant turn-off is their reputation for scamming people. Many said they paid for their shoes but never received them.
Some said that upon receiving wrong orders when they enquired, then the customer service played a blame game on them.
Look out for a brand that is anything but a scammer because this stuff is frustrating.
Reasons to Avoid:
Cruelty based
1.9 rating
Defective design
Rough wool usage
A tarnished reputation for scamming customers
7. Michael Kors
Their ready-to-wear apparel and handbags are well-received worldwide. Some of their classy collections led to their breakthrough. But there are multiple reasons to consider it on the worst brands list.
Here's some advice for our sneakerhead readers; don't buy sneakers from them. They are very uncomfortable. We are sure nobody is up for sore feet and blisters.
Some consumers complained that they received shoes that seemed worn out. They didn't just have the second-hand feel but had creases to elevate our concerns further.
Leather products have a rough feel and are nowhere close to what a luxury brand should offer. Stitching has been coming off in some pieces too.
Furthermore, their shoes are noted to be narrow in the toe region. Customers said they require a lot of time to loosen up; until then, you have to compromise on the tight fit.
Reasons to Avoid:
Paint is cracked on some shoes
Lead to sore feet 
Seem worn-out right after delivery
Rough leather shoes
Tightly fit in toes region
8. Stacy Adams
Stacy Adam is a lifestyle brand that focuses on menswear. They promise to offer a fashion-forward style and claim to set trends.
While going through their pieces, we were utterly disappointed. Many shoes they had on their site seemed hideous to us.
They didn't look like something that'll oomph up our style.
Plus, their pointy shoes are not everyone's cup of tea. If you look at the style yourself, you'll be confused. This is because it doesn't look like they cater to wide feet of people.
Their leather shoes failed to satisfy shoe lovers with the leather peeling off. It was even said that it appeared as if there was just a flimsy leather covering on top.
Reasons to Avoid:
Designs are not very appealing
No durability
Slippery soles
Not suitable for wide feet 
Leather peels off
9. Henri-Lloyd
This one is known for its sailing apparel and has been in the industry since 1963.
We are not even a bit impressed by the cuts on their boots. They are so unflattering and boxy. Who wants to spend on something ugly-looking?
On the other hand, they have horrible customer service. Customers say they have been put on hold for more than half an hour.
Some voiced their disappointment by mentioning that their staff didn't even have the slightest decency to apologize appropriately.
Some reviews say their boots scuff easily. It seems like throwing your money down the drain.
Reasons to Avoid:
Cancel orders after confirming them
Delivery time is long for some.
Bigger for the sizes mentioned in the description
Unflattering designs
Horrible customer service
Boots scuff easily
Top 3 Reliable Shoe Brands
Now that you know about the shoe brands you should avoid, here are a few recommendations.
These brands meet the top-notch standards and offer designs that are head-turners. Note these down as they'll come in handy for all your days.
1. Nike
Nike never fails to mesmerize its customers. Their attention to detail and thirst for innovation has brought them a long way.
Some of their shoes have guide rails that offer extensive stability. There is no need to worry about slipping on a surface with less friction and workouts that lead to pain.
We were pleasantly surprised that some of Nike's sneakers have water-repelling materials. Rain is no longer an excuse to miss out on your runs!
What Do We Love?
Their Efforts to produce each shoe better than the last one
High-quality
Fast shipping
Never-ending options to choose from
Sufficient support for feet
Water-repelling materials
2. Adidas
They have us drooling over the comfortable and breathable materials they use.
Adidas offers a wide variety to choose from. We came across "Adidas Adizero Takumi Sen 8" reviews, and they indeed are perfect for your runs.
We can't believe that a brand offering so much comfort is also environment-friendly. They use recycled polyester and plastics.
Furthermore, they offer remarkable durability. Seems a keeper to us for sure!
What Do We Love?
Utilizes new technology in footwear
The brand has been a part of many historical events
Excellent durability
Breathable materials
Environment-friendly
3. Nina
Customers love the chic and cute designs that this brand offers. We have a thing for their colorful heels that can match any outfit.
Moreover, their shoes are super comfortable. They know the art of padding at the right spots indeed.
Most importantly, they are ideal for people who don't have much money to spare. Nina is an inexpensive brand that knows how to rule hearts.
What Do We Love?
Cute styles
Comfort is the top priority of the brand
Super economical
Conclusion: Worst Shoe Brands
In an ever-expanding world of shoes, don't let the marketing strategies of these worst shoe brands fool you.
No matter what a brand claims, don't fall for them as you never know they might be a few of the worst shoe brands in the eyes of the public.
Go through the brands discussed above and make your choice wisely. Just for your convenience, we have also mentioned some of the best shoe brands in this article.
We hope you found this article helpful. Got any questions? Feel free to as us as we will be glad to answer all our queries.
Relates articles that you may like to read: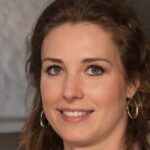 Crystal Hafley is a dedicated writer and content creator for WorstBrands, where she specializes in writing insightful reviews about kitchen appliances and fashion products.
With her expertise, Crystal provides readers with accurate and reliable information to help them make informed decisions about the brands and products they use every day. When she's not researching or writing, Crystal enjoys cooking and exploring the latest fashion trends.