We all know Adidas for its iconic silhouettes and the wave of nostalgia it often brings. However, even titans have their moments of vulnerability.
While many of their creations have stamped indelible marks in the annals of footwear history, a few have stirred debate, prompting enthusiasts and casual wearers alike to scratch their heads.
Today, we're about to embark on a journey, diving deep into the worst Adidas shoes. As an avid sneakerhead, I've made a list of the bad Adidas sneakers to avoid.
It's noteworthy that other sports, too, have had their fair share of missteps, like with the bad football shoes, worst golf shoes, or worst Jordan shoes.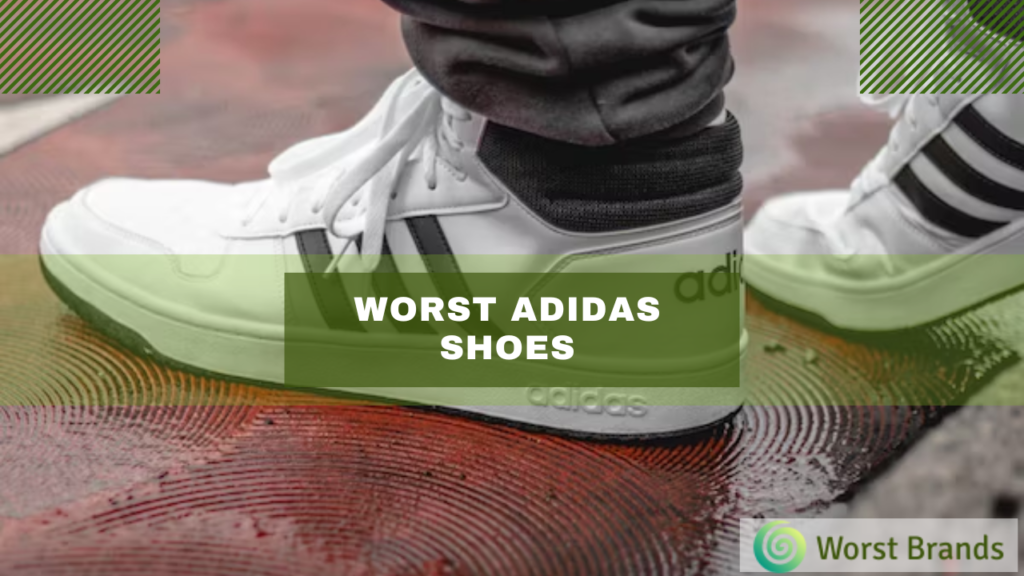 8 Worst Adidas Shoes
The worst Adidas shoes to avoid based on design flaws and performance are Adidas Kobe 2, Tech Supra Rita Ora, T-Mac 4, Metro Attitude, Stan Smith, Crazy 1, and a few others.
1. Adidas Kobe 2: Ugliest Design
I've worn numerous Adidas products over the years, but the Adidas Kobe 2 caught my eye for all the wrong reasons.
Released as a signature shoe for the basketball legend Kobe Bryant, this model seemed promising. But its bulky design, reminiscent of moon boots, garnered a lot of side glances.
Rumors even swirled that Kobe wasn't a fan, going back to his previous shoe for some notable games.
While the design was ambitious, many sneaker enthusiasts labeled it among the ugliest Adidas sneakers ever released.
2. Adidas x Jeremy Scott Totem: A Misguided Collaboration?
Jeremy Scott, with his flamboyant approach to design, has carved out a niche in the world of high fashion.
This has led to some groundbreaking collaborations, but the Adidas x Jeremy Scott Totem stands out for a different reason.
Now, I cherish sneakers that narrate a tale, and while this one surely does, it's not the story we were expecting.
Utilizing religious symbols as a central theme, the shoe treads a fine line between innovation and insensitivity.
Though audacity in design has often birthed classics, this particular pair sparks debate in sneaker communities, marking itself as a potential Adidas sneaker to avoid.
3. Tech Supra Rita Ora: A Fashionable Misstep
When tech meets style, the outcome can be unpredictable, similar to some of the choices made by subpar fast fashion brands or bad running shoes.
The Tech Supra Rita Ora is precisely that: a mix of technology and a dash of pop glamour from Rita Ora.
Lightweight cushioning is its strength, but when compared to high-performance footwear, it leaves a bit to be desired for fitness enthusiasts.
4. Adidas T-Mac 4: Pioneering or Simply Puzzling?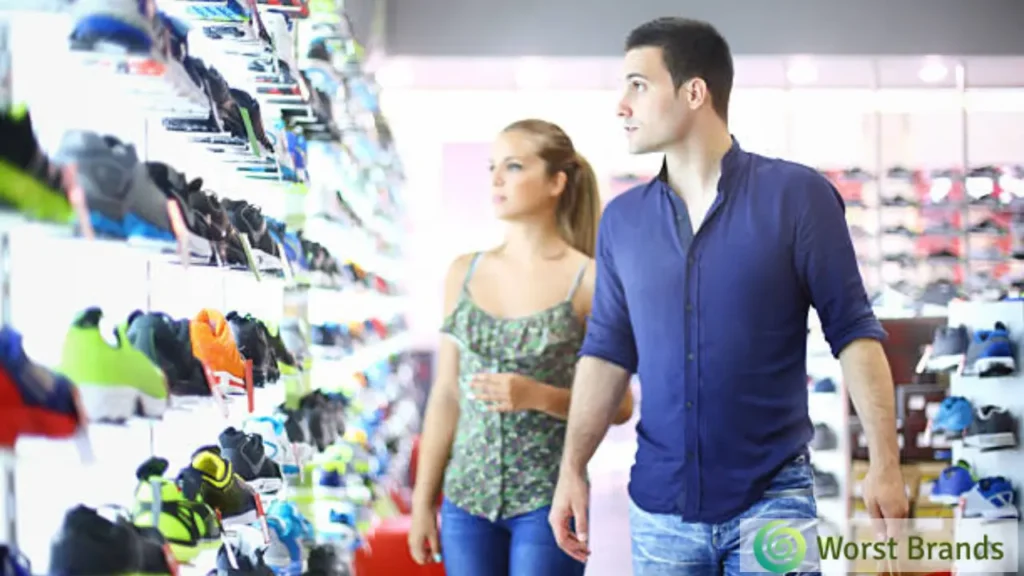 Sneakers have seen little evolution in their fastening mechanisms since inception, with laces being the gold standard.
Venturing off the beaten path, Adidas introduced the "HUG" tightening system with the Adidas T-Mac 4.
As someone who champions innovation, I was eager to embrace this new approach.
However, the system felt more like a complicated puzzle than a step forward in design, which indicates the sign of subpar shoes.
With aesthetics drawing parallels to racetrack speedsters, it didn't quite resonate with the basketball court vibe.
For many in the sneaker world, this is a design that remains a topic of debate, often leaning towards being shelved rather than showcased.
5. Big Sean's Metro Attitude: Style Over Substance?
Next on my list of worst Adidas shoes is the Metro Attitude. The partnership between Big Sean and Adidas in the Metro Attitude clearly leans towards fashion.
Its stylish outlook is commendable, but its suitability for a rigorous workout is questionable.
A reminder that collaborations, however high-profile, don't always align with functional needs.
6. Rick Owens Superstar Ankle Boot: A Mismatch of Icons
Rick Owens and his avant-garde aesthetics have been celebrated for pushing boundaries.
But, the fusion with Adidas' iconic Superstar in the form of an ankle boot led to some raised eyebrows.
On wearing the Adidas x Rick Owens Superstar Ankle Boot, the feeling was intriguing.
The merger brought forth a design reminiscent of underwater exploration gear.
Given its unique look and a price tag that's on the higher end, it's a challenging sneaker to incorporate into one's wardrobe.
7. Stan Smith: Timeless, Not Tennis-ready
The Adidas Stan Smith holds a special place in the sneaker hall of fame.
From its early days on the tennis court to its modern avatar as a staple in casual street fashion, the journey has been iconic.
Its clean design and the unmistakable green heel tab have made it a favorite across generations.
But when it comes to functionality, particularly in the context of its original purpose – tennis, the Stan Smith might not be your best bet.
I wouldn't recommend it for intense sports any more than I'd suggest basketball in vintage high-tops.
It's a classic, yes, but more suited to a relaxed brunch than a tennis match.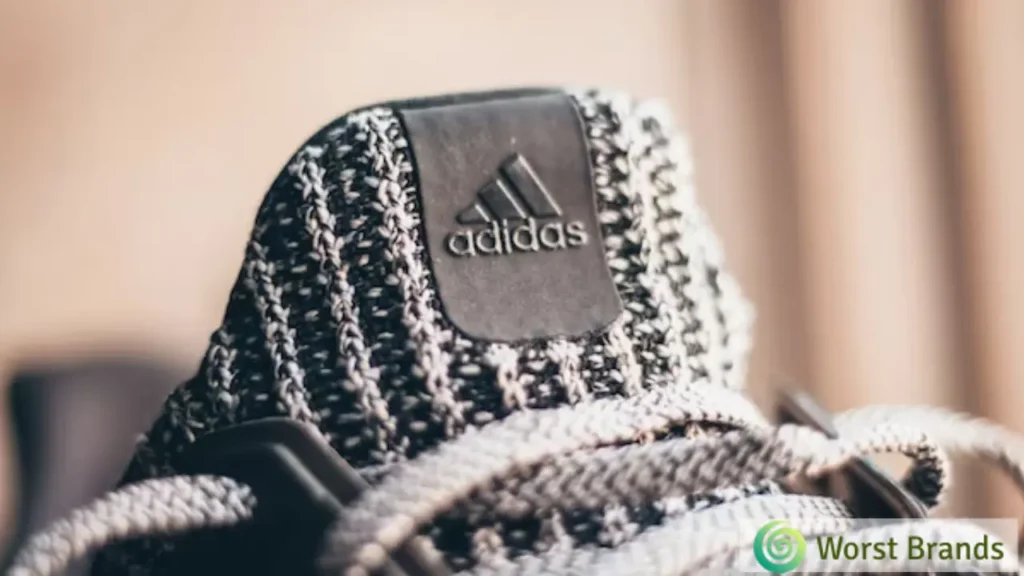 8. Crazy 1: Lost in the Basketball Shuffle
Upon trying the Adidas Crazy 1, I noticed its solid NBA representation.
While it boasts an air mesh upper for breathability and a Torsion system for energy return, it lacks the signature appeal of other Adidas basketball shoes.
The absence of a signature backing makes it somewhat lost amidst several Adidas offerings.
Summing Up
In the vast world of sneaker fashion, not every pair becomes an instant classic. While Adidas has gifted us countless icons, some of their designs have left even the most loyal fans pondering their choices.
From collaborations that missed the mark to revamps of classic designs that didn't quite land, you need to avoid the worst Adidas shoes.
Remember, while some of these models may have sparked debates or even doubts, they also highlight the brand's fearless approach to innovation. After all, without risks, there's no evolution.
So, as you lace up your next pair, embrace the journey of design, functionality, and, sometimes, sheer audacity that Adidas continues to offer.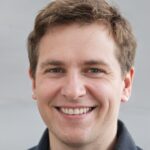 Steven Settles is a professional content writer with over 7 years of experience in writing for different niches, including brand reviews, technology, fitness, and more.
Currently, he is working as a content writer for WorstBrands, where he provides insightful reviews of different products, including home appliances, outdoor gear, fashion, and kitchen products. In his free time, Steven enjoys traveling and exploring new places.