Have you ever been through a situation where you just bought a new shade of lipstick or new mascara and got utterly disappointed after applying it? We know it hurts.
Therefore, it is very important to be aware of such brands that can have nothing but a failure.
To make it simpler for you, we have compiled some of the worst makeup brands out there so that the next time you go shopping, you know exactly what to avoid.
The Worst makeup brands are Wet 'N' Wild, Too Faced, Urban Decay, Sally Hansen, L.A. Girl, NARS, and Clinique. The overall quality is the main reason to include these brands on our list.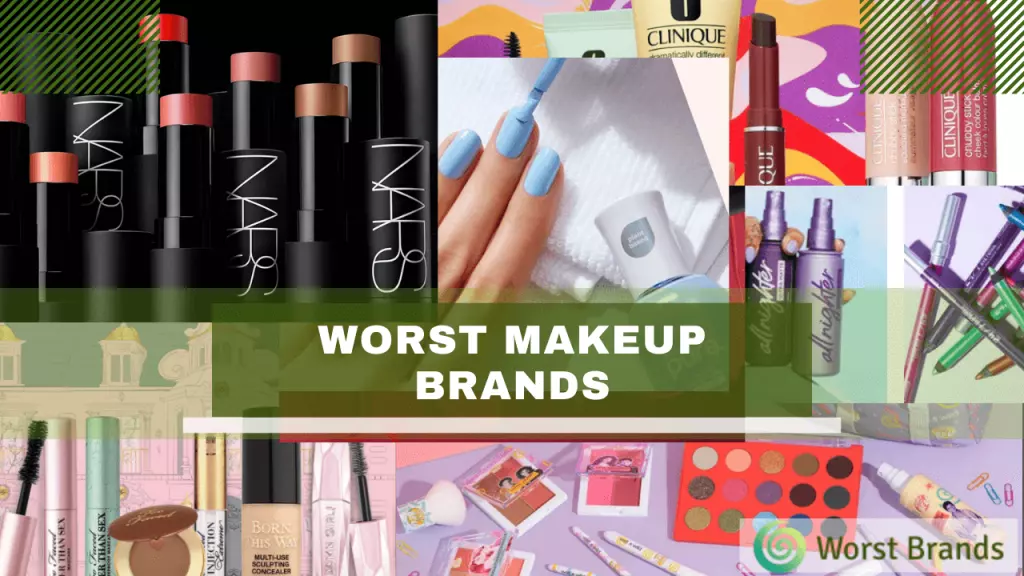 Related:
Makeup holds a very important place in today's world. Whether you are going on your first date or having an interview, makeup is your go-to partner.
However, some makeup brands can turn your beautiful day into a nightmare. That is why, before you decide to buy makeup for yourself, have a look at our list of worst makeup brands that you should stay away from and why.
List of Worst Makeup Brands to Avoid
1. Wet 'N' Wild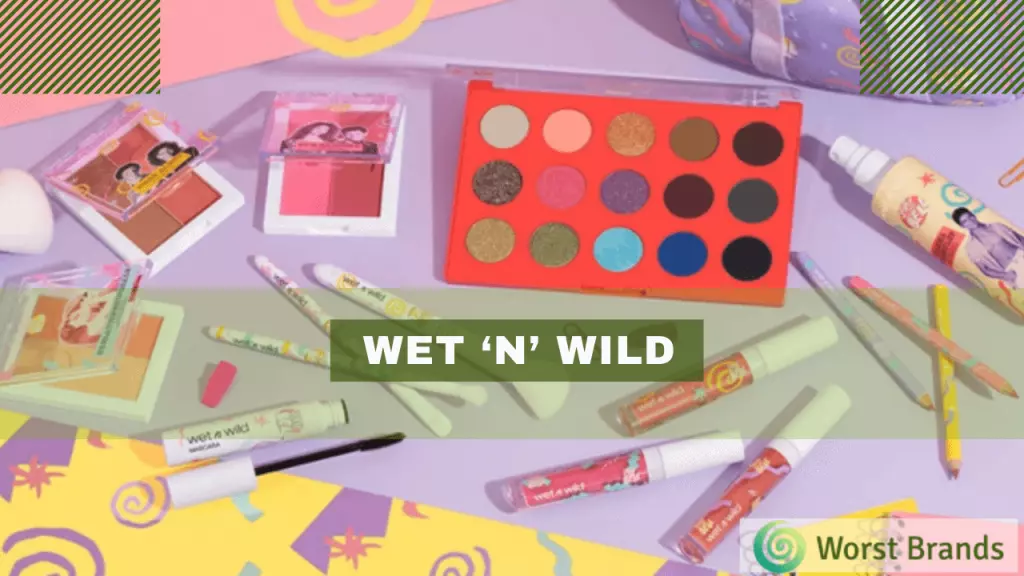 When it comes to affordable, cruelty-free, and safe products, Wet 'N' Wild is quite a famous name out there. But with such popularity, what is this brand doing here on the list of "worst makeup brands"?
You are not going to find one, but lots of reasons here. Wet 'N' Wild is a very good brand for eye shadows, but only if you are looking for cheap products; otherwise, it is a 'BIG NO".
The products by Wet 'N' Wild are not your thing if you want products that will last lifelong.
The Photo Focus Foundation by Wet 'N' Wild is a product that makes this brand one of our not-so-favorite brands. This foundation is one of the most controversial foundations out there.
And the reason is that there are people who hate it to their heart, and some people love it as well. But, one thing is for sure, the number of haters does surpass the number of lovers.
Take a look at some of the cons of this product.
Reasons To Avoid
Very poor coverage
Makes the skin super oily
Suck the vibe out of your skin, making it look a lot dryer.
Sinks into the skin.
Amplifies the fine lines and pores.
Causes major breakouts
2. Too Faced
Okay, so the next worst makeup brand that we are going to talk about is "Too Faced." Too Faced is one of the great vegan makeup brands. However, some people have different things to say about this brand.
The product that is under the radar is the white chocolate bar eye palette. This palette is one of the worst eye shadow palettes by Too Faced.
This palette is so dry that the shades are often chalky, dusty, or powdery. The Too Faced palettes claim to be highly pigmented, but this palette here says against it.
This eye shadow by Too Faced is too dusty that it is quite difficult to blend. If you want to look like a raccoon, then go for this palette. Otherwise, it is a "BIG NO."
Following are a few drawbacks of this product.
Reasons to Avoid
Wear out soon
Palette lacks variety
Doesn't last long, even with primer
No differentiation between the shades once on the lid
3. Urban Decay
Urban Decay is one of the most famous American cosmetic brands that are famous for its cruelty-free products.
In 2021, Urban Decay launched many products, but some were a total disappointment. And one of them was the Lash Freak Mascara.
This mascara claims to add volume to the lashes, but it leaves excessive dump product on the lashes.
It just clumps them together, and to remove the product, you might end up removing a couple of your own lashes.
Have a look at a few more reasons that you should never go for this product.
Reason to Avoid
The lashes get darker but not thicker
Causes irritation in the eyes after application
It gets smudged all over the eyes.
This mascara doesn't last long.
You may like to read:
4. Sally Hansen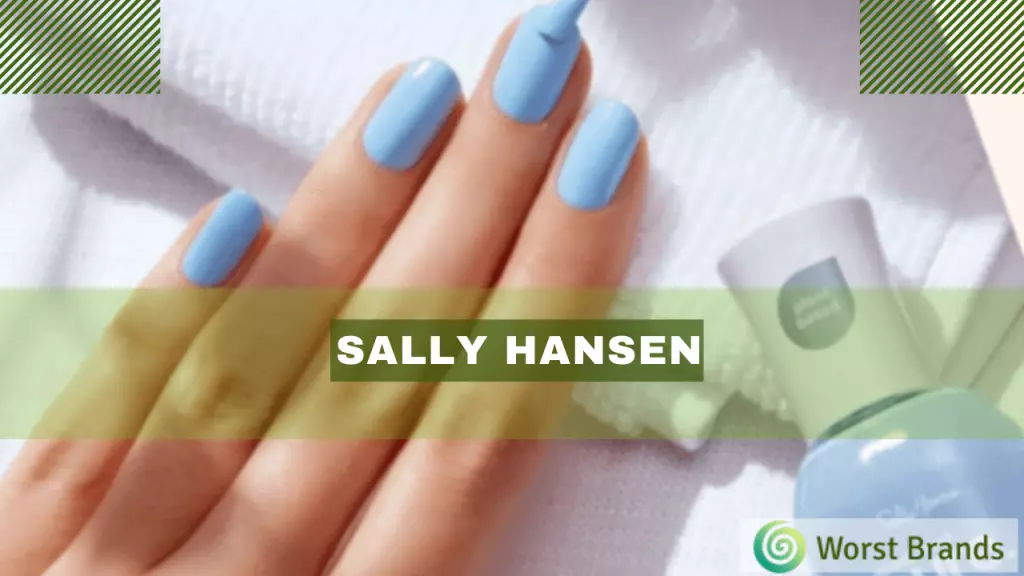 Sally Hansen is not just a brand; it has become a household name. This brand has been there for ages and is famous for its innovatively formulated products.
However, Sally Hansen Line Smoothing Airbrush Primer is a product based on which we have included this brand in our list of worst makeup brands.
The main purpose of any primer is to make your makeup long-lasting. But with this primer on, the make wears out as if you haven't applied any primer at all.
Check out a few cons of this primer below.
Reasons to Avoid
The makeup wears out soon
It doesn't give a velvety finished look.
This primer has a stinky smell.
Makes the pores large.
5. L.A. Girl
L.A. Girl is one of the most famous cosmetic brands out there. It takes pride in offering a selection of amazing high-quality cosmetic products.
But the L.A. Girl Pro coverage Foundation is one of the reasons that this brand is among the 7 bad makeup brands you will find.
This foundation doesn't provide a perfect finished look. Instead, you'll end up having patchy and streaky coverage.
The worst part is that it will start breaking out soon. The longer it can last is 2 hours, which is a big disappointment.
Want to know more about why you should not choose this product? Take a look at it, then.
Reasons to Avoid
It gets easily smeared.
Needs layers and layers to get any coverage.
It makes the skin appear dull and dry.
This foundation slides the skin.

6. NARS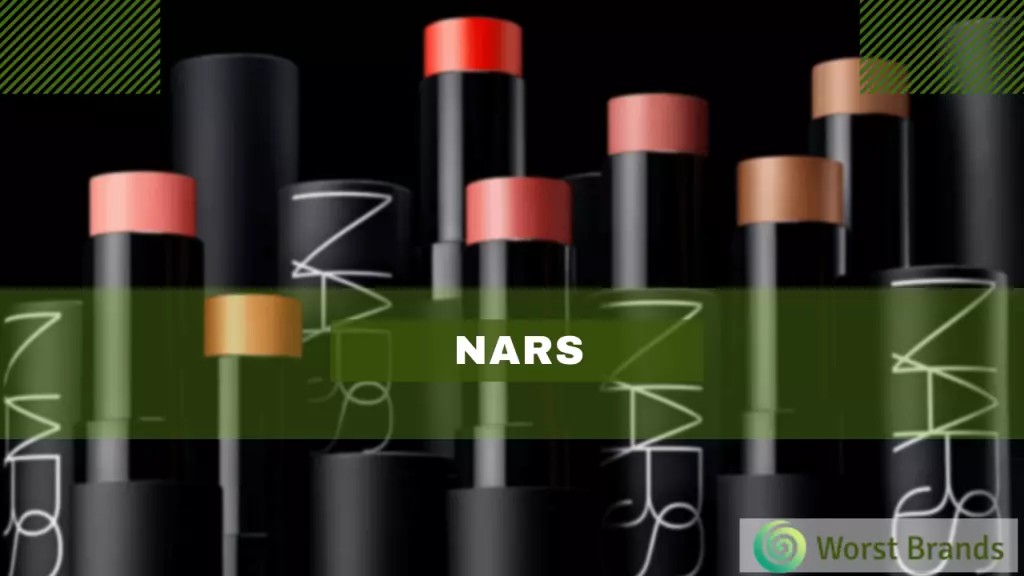 If you are a big fan of long-lasting and highly pigmented makeup, NARS is a name you might be quite familiar with. However, there are a few products that will change your mind completely.
And one of those products is Endless Orgasm Multi-use Face Palette. This palette is to be easily blended with fingertips.
The main problem with this multi-use palette is that it doesn't work well on all areas of the face.
It will intensify the creases and give a patchy look to the skin, which might make one wonder whether this product was tested with consumers or not.
Below are a few cons of this palette.
Reasons to Avoid
This product is tested on animals.
It doesn't give a finished look.
The shades don't last long.
It is not Hydrating.
7. Clinique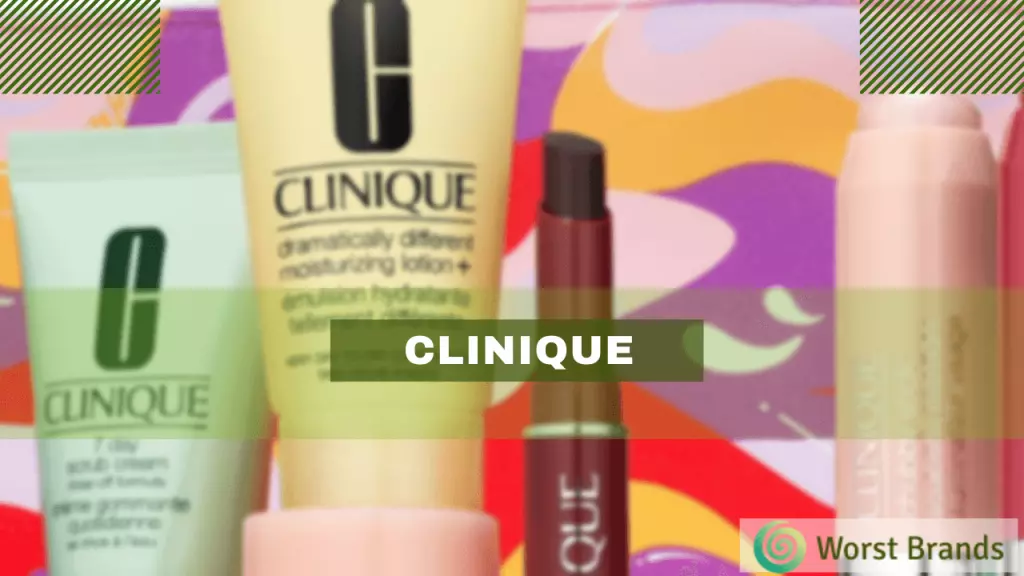 Clinique is known to be the world's oldest makeup brand. From makeup to skincare, it has a wide range of products.
Clinique claims to have products free of any components that could harm or irritate the skin.
However, the Clinique high-impact Mascara has a completely different story to tell. This mascara clumps to lashes.
The worst thing is that removing it from your lashes and smudges all over the eyes takes hours.
Take a look at a few drawbacks of this mascara.
Reasons to Avoid
Causes allergic reactions.
It doesn't stay put.
Adds no volume to the lashes.
The mascara is very clumpy.
The products are tested on animals.
Conclusion
We hope that our review will help you figure out the best makeup brands in the market.
The brands mentioned above are not entirely the worst. However, these brands do have produced some disappointing products. 
While reviewing these brands, we have found that one of the most common problems in all these brands is that they don't last long.
The longer a makeup product would last is 2 hours which is not a good option for someone who works all day and doesn't have time for any touchups.
So, we recommend you choose the brand that offers good quality and long-lasting makeup products.
Note: A whole makeup brand can never be considered the worst. However, these brands might make a certain product, so people decide to name them "worst." In our review, we have gathered feedback from various makeup users and influencers and tested them ourselves to bring out an unbiased review for you.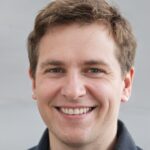 Steven Settles is a professional content writer with over 7 years of experience in writing for different niches, including brand reviews, technology, fitness, and more.
Currently, he is working as a content writer for WorstBrands, where he provides insightful reviews of different products, including home appliances, outdoor gear, fashion, and kitchen products. In his free time, Steven enjoys traveling and exploring new places.