Dry and damaged hair often leads to hair fall and baldness. This is usually caused by an androgen called DHT.
As DHT-blocking shampoos and conditioners are gaining a lot of popularity lately, I decided to review one of the best DHT blockers in the world.
Bosley Shampoos are famous for their nourishing formula; you might want to learn about them.
So, without wasting time, let's get right into this Bosley Shampoo Review.
Bosley Shampoo Review
Let's take a look at some of the top products developed by Bosley.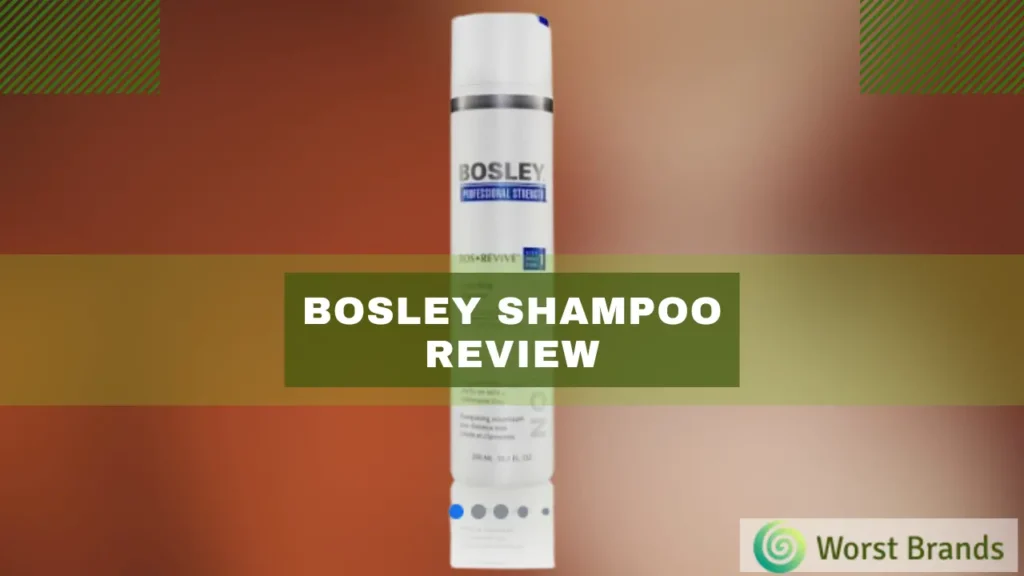 1. BosRevive Nourishing Shampoo
The nourishing shampoo sold under the brand of BosRevive is an excellent product for everyday use.
It contains highly moisturizing ingredients that treat damaged hair and improve shine.
With pumpkin seed extracts, Bosley Shampoo blocks DHT, which is the most significant cause of hair fall. It also makes your hair soft, & healthy.
As a result, this product encourages hair growth and adds strength to your fragile hair.
However, the formula is unsuitable for color-treated hair as some ingredients can harm chemically treated hair.
Pros
Blocks DHT
Encourages hair growth
Soft, shiny hair.
Cons
2. BosDefence Color Safe Nourishing Shampoo
This nourishing shampoo is designed specifically for colored hair.
It contains a sulfate-free formula and improves the shine and gloss of your colored hair.
With Sea Kelp extracts and vegetable proteins, this product can increase the strength of your hair and ensure that you don't experience breakage anymore.
This shampoo also contains essential oils such as sunflower seed oil that can smoothen your hair strands.
I have been using this shampoo on my color-treated hair, which has helped me eliminate thin hair completely.
However, it is a bit expensive as the 10.1 Fl Oz bottle can cost up to $25, depending on the sellers.
Pros
Improves thin hair
Reduces breakage
Smoothens your hair
Cons
3. Bosley Anti Dandruff Shampoo
Bosley Anti Dandruff shampoo contains a unique sulfate-free formula that is great for people with flakes in their hair.
Dandruff is often caused by dry hair, and this product addresses the problem by moisturizing your scalp and clearing off any dirt buildup.
Zinc Pyrithione helps eliminate all flakes and clears your scalp thoroughly.
This shampoo also contains pumpkin seed extracts to block DHT and reduce hair fall.
This incredible product addresses multiple issues faced by people with dry and damaged hair.
Moreover, this product has a fantastic fragrance that will keep you fresh throughout the day.
However, it has a strong formula that may not suit everyone as it can cause mild irritations.
Pros
Sulfate-free
Fights dandruff
Reduces hair fall
Cons
Comparison Table of Bosley Shampoos
| Product | Treats Damaged Hair | For All Hair Types | Sulfate Free |
| --- | --- | --- | --- |
| BosRevive Nourishing For | Yes | No | Yes |
| BosDefence Color Safe Nourishing | Yes | No | Yes |
| Anti Dandruff | Yes | Yes | Yes |
Bosley Shampoos: What Do Customers Say?
I could not write this Bosley Shampoo Review without including customer feedback from actual consumers.
Considering Bosley shampoos' rating on Amazon, I'd say they are everyone's favorite.
Each shampoo has a rating of 4.5/5, with almost 90% of the comments being positive.
This shows how much these products are loved by thousands of consumers worldwide.
Some customers have enlightened us with their experience. According to them, these shampoos reduce hair shedding and strengthen thin hair.
A few consumers also loved the competitive price of these products and labeled them the best DHT blockers under $50.
Furthermore, some customers claimed that it gave them shiny, healthy strands and ultimately improved dry and dull hair. However, not all the reviews were positive.
Some people complained that the product took too long for results, and dropping the treatment halfway through increased hair fall.
Is Bosley Shampoo Worth It?
Yes, Bosley Shampoo is worth it.
The price of Bosley shampoos varies between $23 and $45. The smaller 10.1 Fl Oz bottle is a little pricy, while the 1-liter bottle gives you more product for less money.
You can also opt for a subscription service that will save you up to 15% on every order.
However, it doesn't matter how expensive the shampoo is when you consider the nourishment and benefits these products can give you.
I believe that the price of these shampoos is market competitive, but the pros of these products are unrivaled by other shampoos.
Apart from Bosley shampoos, you may also love to read about:
Why Choose Bosley Shampoo?
Here are some reasons why these shampoos will work perfectly for your hair.
Improves Damaged Hair
Bosley shampoos improve your damaged hair. They clean your hair and remove any harmful chemicals that might damage your hair.
Giving your damaged hair time, care, and resources to encourage growth and shine is best. Bosley shampoos can help you do exactly that.
Encourages Hair Growth
If you want to eliminate balding or hair thinning, you should choose Bosley Shampoos.
The ingredients in these shampoo blocks DHT that causes hair fall. This automatically increases natural hair growth and adds strength to your hair.
Easily Accessible
It is also important to note that this product is easily accessible, and you can purchase it from stores worldwide.
List of Common Ingredients Found in Different Bosley Shampoos
Let's look at some of the ingredients used in Bosley Shampoos.
Water
Sodium Lauroyl Methyl Isethionate
Potassium Cocoate
Sodium Lauroyl Sarcosinate
Phenoxyethanol
Citric Acid
Potassium Cocoyl Glycinate
Panthenol
Sodium Cocoyl Isethionate
Potassium Cocoate
Pumpkin Seed Oil
Rosemary Leaf Extract
Sodium Benzoate
Potassium Sorbate
Benzyl Alcohol
Sunflower Oil
Sea Kelp Extract
Benzoic Acid
Oleanolic Acid
Hydrogenated Castor Oil
Disodium EDTA
Fragrance
Butylene Glycol
Hexylene Glycol
Where to Buy Bosley Shampoo?
Here are some of the stores where you can purchase these products.
BosleyMD
Amazon
eBay
Walmart
Target
Walgreens
Ulta Beauty
Ubuy
Apart from these popular choices, you can also purchase the shampoos at a local supermarket or pharmacy.
Is Bosley Shampoo Sulfate Free?
Yes, Bosley Shampoos are made with natural ingredients that are not harmful to your hair. They do not contain any sulfates or parabens.
Possible Side Effects of Using the Shampoo
Let's look at some of the possible side effects of this shampoo.
Benzoic acid is known to cause skin irritation, swelling, and rashes.
Hydrogenated Castor oil contains ricinoleic acid, which is extremely dangerous for people with skin problems as it may cause an allergic reaction.
Synthetic fragrances used in these shampoos contain chemicals that can cause hair fall.
While Butylene Glycol is a popular moisturizer, it can block pores in your skin and cause irritations.
Frequently Asked Questions
Q1. How Often Should You Use Bosley?
Bosley shampoos are designed with a unique formula suitable for consistent usage. Hence, these shampoos can be used regularly.
Q2. How Long Do Results Take With Bosley Shampoo?
Technically, the time duration it takes to achieve hair growth and reduce hair fall varies between individuals.  However, the results can be achieved within 3-6 months.
Q3. How to Contact BosleyMD?
You easily reach BosleyMD by sending an email to hello@bosleymd.com.
If your issue is urgent, you can call them at 1-800-267-5391 and get assistance in real-time.
Conclusion
It is well known that DHT-blocking formulas can reduce hair fall and encourage healthy hair growth.
However, I have not seen a better DHT-blocking composition than Bosley Shampoos.
These products work exceptionally well and are vegan and cruelty-free. Moreover, these shampoos are entirely free of harmful sulfates and parabens.
Hence, I will conclude this Bosley Shampoo Review with a recommendation.
Give these shampoos a try if you have thin or dry hair and experience constant hair fall.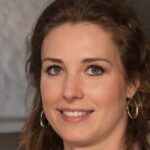 Crystal Hafley is a dedicated writer and content creator for WorstBrands, where she specializes in writing insightful reviews about kitchen appliances and fashion products.
With her expertise, Crystal provides readers with accurate and reliable information to help them make informed decisions about the brands and products they use every day. When she's not researching or writing, Crystal enjoys cooking and exploring the latest fashion trends.