Dry shampoos have suddenly become a staple in haircare routines because they help your hair feel clean without constant shampooing.
Colab dry shampoo also became pretty popular in 2022 when dry shampoos were all hype. 
Almost everyone has tried this shampoo by now, but if you haven't tried it yet, wait until you read this review.
We will do a complete detail of this dry shampoo and give you a sneak peek of its ingredients in our Colab Dry Shampoo Review. Let's get started.
What is Colab Dry Shampoo
Colab dry shampoo claims it makes you feel cleaner for a long time. It is suitable for almost all hair types and does not weigh your hair down.
The formula of this shampoo is almost invisible, and it is made specifically to make your hair feel clean. 
This shampoo has also won multiple awards as it works on almost all hair textures.
If you don't feel like washing your hair, you could just sprinkle this dry shampoo on your hair.
And, it will absorb the excess oil from the scalp and make your hair look less greasy.
The formula of this dry shampoo is pretty lightweight too. It also leaves your hair feeling scented and fresh and is completely vegan. 
Most people have this problem of dry shampoos leaving a weird white residue. But, Colab dry shampoo does not leave any residue too. Moreover, it is cruelty-free and works for literally everyone.
Similar Blog: Dove Dry Shampoo Review
Colab Dry Shampoo Review
This shampoo has a rating of 4.6 stars out of 5, which is not too bad. In fact, it is pretty good because people with different hairstyles and hair problems would be using it.
People who have tried this shampoo particularly loved its scent.
Users also reported that this dry shampoo gives body to their hair and does not leave any residue.
According to some users, the shampoo is also very easy to use, and its smell is not overwhelming.
People who have been using this shampoo for a while now claim that it also gets rid of oily hair.
Though some users were not happy with the packaging, the dry shampoo's nozzle had an issue.
But, all-in-all, most reviews about this product are really positive, and people seem to be pretty satisfied with it. 
Pros and Cons of Colab Dry Shampoo
Pros
Removes the oiliness from hair
It makes the hair look clean
This shampoo does not leave a white residue
It has a light and sweet fragrance
Cons
The spray nozzle on the shampoo bottle does not function properly. 
Colab Dry Shampoo Ingredients
Ingredients are the building block of any product, and when it comes to Colab dry shampoo, it does not have a very long list of them.
So, we are just jumping right into it:
Good Ingredients
There are plenty of good ingredients in the Colab dry shampoo so let's just check those great ingredients out:
1. Alcohol Denat
The purpose of dry shampoo is mainly to get rid of grease and excessive moisture from your hair. That is exactly what alcohol denat does.
The presence of this ingredient in Colab shampoo tells us that it is great at getting rid of grease.
2. Aluminium Starch Octenylsuccinate
This ingredient helps with oil absorption, and not only is this great for hair, but it is also safe to use.
It is non-irritant, so you won't have a negative reaction, and it is added to the Colab dry shampoo, which is just perfect. 
3. Citronellol
Citronellol helps a lot if you want your scalp to look clean. It helps get rid of excess oil and makes your scalp seem healthy.
Overall, it is a safe ingredient and is not considered toxic if used properly. Citronellol is also added to the Colab dry shampoo, which certainly increases its credibility. 
4. Limonene
Limonene has some pretty great anti-inflammatory properties, and when applied to the scalp, it can help with irritation.
Also, it is used as a fragrance in different hair products, so; it is the perfect way to make a scented product without triggering allergies.
Geraniol
This ingredient is well-known for sebum control in your hair, and it balances everything out on your scalp.
The geraniol oil also helps with hair growth and is a safe ingredient to add to dry shampoo.
Geraniol also plays a key role in Colab dry shampoo, as it helps control the grease.
Harmful Ingredients
Certain ingredients could cause irritation in your scalp, and you must know about those. So, let's get right into it:
1. Hexyl Cinnamal
This ingredient is mainly used as a fragrance in hair products.
Even though it is considered a low hazard, it can still irritate people with sensitive scalps. If you use it excessively, it can also cause some toxicity.
2. Hydroxycitronellal
Hydroxycitronellal too is a product used for fragrance, and the amount of perfume ingredients added to Colab dry shampoo is alarming.
This ingredient is a potential sensitizer for your scalp, and it can cause itchiness, red bumps, and irritation. 
Related articles you may like to read:
Is Colab Dry Shampoo Worth it? 
Yes, besides a few irritating ingredients, this shampoo serves its purpose and does what it says.
It reduces your scalp's greasiness and does not leave a white residue either. So, Colab dry shampoo is definitely worth it. 
Is Colab Dry Shampoo Cruelty-Free?
Yes, Colab Dry Shampoo is cruelty-free. The brand does not test any of its products on animals.
In addition to being cruelty-free, Colab Dry Shampoo also offers a range of benefits for hair care. It absorbs excess oil and dirt from hair, leaving it looking and feeling refreshed.
FAQs About Colab Dry Shampoo
Q1: Can I use Colab dry shampoo daily? 
No, you are not supposed to use any dry shampoo daily because it will end up causing a buildup in your hair. Also, it is important that you wash your hair once in a while for a deep cleanse because dry shampoos cannot do everything. 
Q2: Is colab dry shampoo vegan?
Yes, Colab dry shampoo is vegan and cruelty-free. It also does not contain any ingredients that could harm your hair, like sulfates or parabens. 
Conclusion
Lastly, Colab dry shampoo is an absolute treat for your hair on the days when you don't plan on shampooing them.
This shampoo makes hair feel cleaner for a longer period of time, without weighing it down
It does not cause a lot of buildups and does not leave any white cast either, so it is a decent choice.
Other than some mild irritants, this shampoo does not contain strong toxins either, so it is completely safe to use.
Overall, the Colab dry shampoo is a great option for those looking for an easy solution for greasy hair without constantly shampooing. It also leaves a great scent.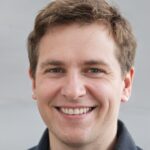 Steven Settles is a professional content writer with over 7 years of experience in writing for different niches, including brand reviews, technology, fitness, and more.
Currently, he is working as a content writer for WorstBrands, where he provides insightful reviews of different products, including home appliances, outdoor gear, fashion, and kitchen products. In his free time, Steven enjoys traveling and exploring new places.