Dove is one of the most famous shampoos, and everyone has used it at this point. But did you know that it also has a dry shampoo version?
Yes, this shampoo takes care of your hair when you are not washing them. So, if you haven't used it yet, then make sure you read this Dove Dry Shampoo Review. 
As the popularity of dry shampoos was skyrocketing last year, dove dry shampoo also got a lot of spotlights.
Influencers were drooling over it, so, is it actually worth the hype? Let's dive in and find it all out.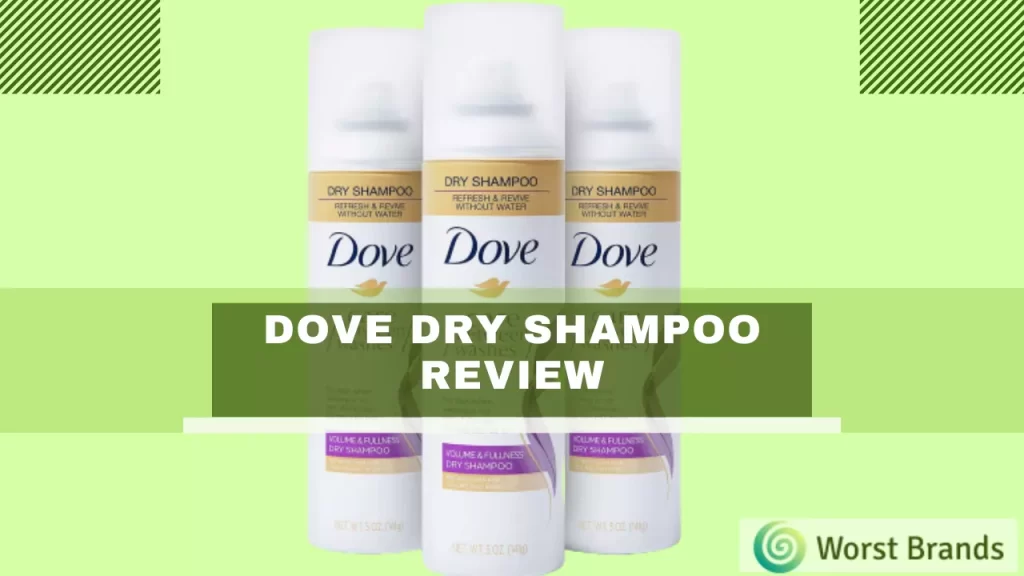 Dove Dry Shampoo Review
This shampoo comes in very cute packaging and ticks all the boxes of an aesthetically pleasing dry shampoo.
The next best thing about this shampoo is that it makes your hair look fuller and healthier.
Like other dry shampoos, it does not weigh your hair down, but it leaves them really fresh and clean even if you are not going for a wash.
This dry shampoo will work best for you if you have an excessively oily scalp.
Dove Dry Shampoo absorbs the excessive oil from the scalp and makes your hair feel squeaky clean. 
You also don't have to apply a lot of product because just a few sprays are more than enough to get the most out of this dry shampoo.
The application process is easier than ever, and it does not cause buildup. 
It gives you very refreshing hair and does not have a weird fragrance of chemicals like most dry shampoos have.
Also, this shampoo is basically a holy grail for people who have thin or extremely straight hair. It makes your hair better than ever.
According to the brand, people with all hair types can use this dry shampoo, but it is specifically made for oily hair because they need constant showering the most.
Dove Dry Shampoo: What Do Customers Say?
Dove dry shampoo has a rating of 4.4 out of 5, and over 17,000 people have reviewed it, so this is a pretty impressive rating. 
Because Dove is a drugstore brand, its ratings are higher than some high-end brands, too, which is not only unbelievable but interesting too. 
According to a user, Dove is the best dry shampoo she has ever used, and it even works better than the high.
Also, most users seem to love this shampoo's scent, and the best thing is that it is so reasonable.
It does not make your hair clump either, and people really like the fact that it gives a very clean and refreshing feeling to the hair.
You can go for at least 2-3 days without washing your hair, and no one would know, not even you, says a user.
The residue is a problem for some people, and most users seem to be bothered by the white cast it leaves after spraying.
The white cast might not be that big of a problem for blondes, but brunettes and dark-haired people do not want their hair to look like salt and pepper.
Also, some people think that the fragrance of this dry shampoo is very overwhelming, and they cannot stand it.
But if you are fond of fragranced hair products, you won't be bothered by them.
Also, another problem is that it does add texture to your hair and does not make them look silky like the regular shampoos do. But again, it is a dry shampoo, and we cannot expect it to do all the work. 
You may also love to read our reviews about different Dove Products:
Pros and Cons of Dove Dry Shampoo
Pros
Makes the hair clean and refreshing
Easy to apply
Absorbs excessive oil
Highly reasonable
Cons
It leaves a white cast
Has an overwhelming scent 
Is Dove Dry Shampoo Good?
Yes, Dove Dry Shampoo is good and worth trying.
Dove Dry Shampoo keeps your hair fresh and clean between washes. It absorbs excess oil, making hair look fuller and healthier. But it does love a white cast.
I found it easy to apply, with a few sprays being enough to get the desired results.
The fragrance of this dry shampoo is also praised by many; it is not overwhelming and has a refreshing smell.
On the other hand, some people have reported that it can leave a white cast on dark hair, which can be bothersome.
Also, it does not provide the smooth and silky finish of regular shampoos. Overall, Dove Dry Shampoo is a good option to consider for those looking for a dry shampoo.
How to Use Dove Dry Shampoo?
The brand has given a guide for you to apply dry shampoo to your hair correctly, so it is very important that you go through it.
If this shampoo is not working for you, you might be using it wrong, so take a look at this guide. 
1. Spray
The first step obviously is to spray the dry shampoo on your hair, but make sure that you do not spray very closely and leave a space of at least 8-12 inches between the bottle and your hair.
Push the button on the spray and apply the needed product to it.
Make sure that you are not applying too much product and start small. If you apply too much product, your hair will be all goopy and clumpy, which you would never want.
So, take baby steps and start with 2 pumps of spray and see if you still need it. 
2. Massage
Now, it is time to help the dry shampoo get to the roots. So, massage the shampoo into your roots to absorb excess oil.
You don't have to include the whole length of your hair in the process; just make sure that you stick to the roots.
If you are not properly massaging, you will see a white cast on your hair.
That is why it is really important that you massage the whole product into your roots properly and get rid of all the white cast.
If you are still seeing a few white dots here and there, don't worry because the next step will help you get rid of them too.
3. Comb
Now it is time to comb your hair, and it is a particularly important step because, according to the brand, you need to comb your hair properly from roots to tips.
It helps a lot in dispensing the product in hair and getting rid of the leftover white cast.
While combing the hair, also make sure that the dry shampoo reaches all your roots, as you might have missed a few spots.
Final Verdict
So, dry shampoos are all the hype in 2023, and everyone seems to be loving them, including us and especially the dove dry shampoo.
It is the perfect shampoo if you don't want to wash your hair daily but have really oily hair. 
Make sure you are using this dry shampoo the right way, and you will love this product.
Some people might find the white cast and fragrance a bit irritating, but it is a perfect shampoo if you ignore them. 
Have a great hair day!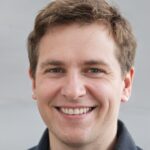 Steven Settles is a professional content writer with over 7 years of experience in writing for different niches, including brand reviews, technology, fitness, and more.
Currently, he is working as a content writer for WorstBrands, where he provides insightful reviews of different products, including home appliances, outdoor gear, fashion, and kitchen products. In his free time, Steven enjoys traveling and exploring new places.