Most people probably face the problem of thin and damaged hair and don't have enough time for a full hair care routine like masks and oiling.
I had the same problem. and I was looking for a shampoo that had the solution to all our problems.
Dove is a well-known brand for skin or hair care products. People love their products worldwide, especially Dove Hair Fall Rescue Shampoo.
So let's dive into our full Dove Hair Fall Rescue Shampoo review to see if it lives up to the hype.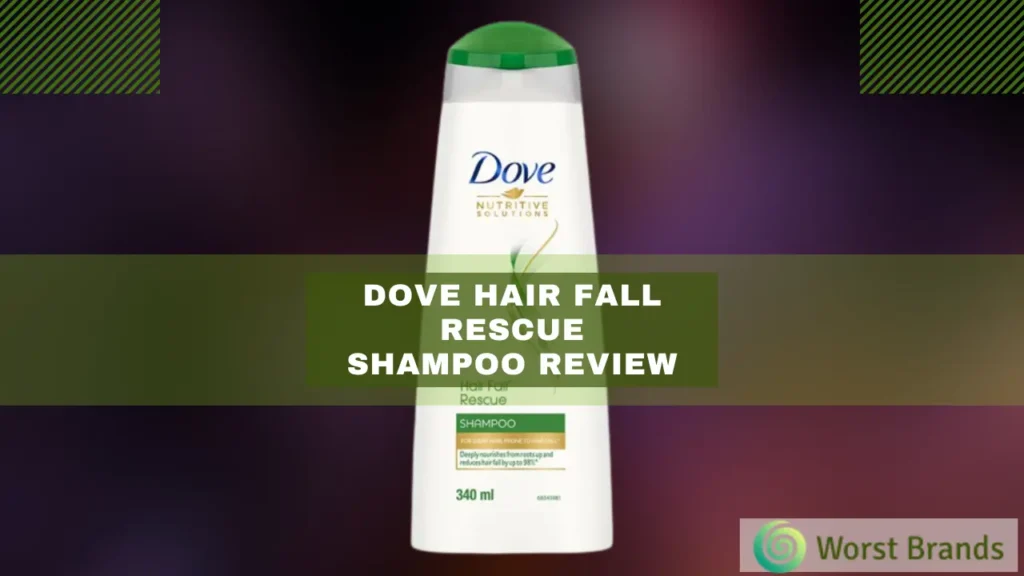 Dove Hair Fall Rescue Shampoo Review
Dove hair fall rescue shampoo comes with nutrilock actives that nourish from roots to tips.
The shampoo is for thin or normal hairs that strengthen the strands to fall down the hair.
The brand claims it controls your hair fall up to 98% and gives hair a thick or healthy volume.
The shampoo minimizes the strand pores to control hair fall, also helping to remove breakage and prevent split ends.
The ingredients used in its formation are water, sodium Laureth sulfate, glycol distearate, climbazole, geraniol, linalool, and citric acid.
Our team gathered some customers' reviews to write positive or negative facts about the product. The product is good against hair fall but controls only 80% of hair fall.
This shampoo helps in providing thickness or volumizing the hair.
The negative point about this product is that it makes your hair dry or rough; it doesn't help make your hair soft, smooth, and shiny.
Moreover, the product is not for daily use; two to three days per week can use.
Pros & Cons of Dove Hair Fall Rescue Shampoo
Pros
It helps to control your hair fall and strengthen the follicles.
Nourishes your scalp from roots to tips.
It gives your thin hair a healthy volume.
The product is good for normal or thin hair.
This shampoo also helps in removing sebum from the scalp.
Cons
Not effective for dandruff.
The fragrance is not so good.
In addition, read our following blogs on other Dove Products:
Dove Hair Fall Shampoo Ingredients
Harmful Ingredients
Now let's discuss the harmful Ingredients used during Dove hair fall rescue shampoo.
This ingredient abandons the moisture from the scalp, causes dryness, and leaves hair damaged. The product is not good for hair.
It may lead to scalp irritation and remove oils. When we wash our hair with the mixing of sodium Laureth sulfate in shampoo, if the lather goes to the eyes, it causes eye irritation. So it's a minor risk to use this element in shampoos.
Although the product is derived from coconut oil, it has harmful effects. It can cause allergies and is prone to irritation.
 The product might make your hair dry. Its formula prevents the strands from achieving moisture in the follicles. It causes split ends, dryness, and breakage of strands.
Effective Ingredients
Besides harmful ingredients, some other ingredients are also used in its formulation. These are :
It works great for hair; it balances the pH level and removes excess oils from the scalp.
Citric acid helps make your hair glassy, stimulates follicles of strands, and removes itchiness and irritation from the scalp. Moreover, the ingredient has no side effects on hair.
This ingredient has anti-bacterial properties that make geraniol oil stimulate hair growth. It also helps to balance the production of natural oils and nourishes the scalp.
The deficiency of zinc causes hair loss. This ingredient works against hair fall. It helps in promoting hair growth and fights breakage.
It captures moisture from the air onto your hair and is famous for preventing breakage.
Glycerin helps in making your hair soft, smooth, and shiny. It removes dryness and roughness from the strands.
It retains moisture in your hair, prevents hair breakage, and removes dryness and itchiness.
Is Dove Hair Fall Rescue Shampoo Good?
Yes, Dove Hair Fall Rescue Shampoo is worth trying. It controls your hair fall.
The product works 78% to control hair falling. It gives your thin hair a thick volume. But its use can make your hair a bit dry.
Dove came with this shampoo to keep the problems of thin hair in mind.
Hair falling is a problem that occurs due to some problems like inherited or over-aged issues. This problem is more common in the person in their '50s.
Does Dove Hair Fall Rescue Shampoo Control Dandruff?
The product has not a solution for dandruff. It only works against hair thinning.
This shampoo strengthens the follicles of strands and prevents hair fall.
So, if you opt for this shampoo against dandruff, it won't satisfy you. This shampoo has not a solution to all problems.
Does Dove Hair Fall Rescue Shampoo Make your Hair Soft and Smooth? 
No, according to customer reviews, the use of this shampoo makes their hair dry and rough.
So if you've dry hair, its use can make them rougher and damaged. The shampoo just strengthens and gives thickness to your hair.
Final Verdict:
Dove Hair Fall Rescue Shampoo is a good choice for people who want to control hair fall.
However, it is not good for those suffering from dandruff. Its use can make your hair dry and rough.
The product is not good for people who want soft and smooth hair. But this product works pretty well if you're using it to strengthen thin hair.
Overall, it is worth trying for those looking to address hair fall and thinning hair.
There are a lot of fake items on the market, so be cautious and only buy from verified sources.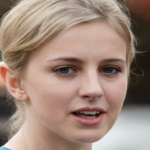 Erica Steven is the founder and lead writer of WorstBrands, a site dedicated to providing honest and trustworthy reviews about outdoor gear and fashion products.
With a passion for exploring the great outdoors and staying up to date on the latest fashion trends, Erica uses her expertise to provide valuable insights into the products that matter most to her readers.
Whether you're looking for camping equipment or the latest fashion accessories, Erica's articles are the perfect resource for finding the best products that fit your lifestyle.