Nowadays, both men and women are pretty suspicious about their hair looks.
They both want healthier and shiny coats; to make them glossy and bright, many types of shampoos are on the market.
The Loreal shampoos are a great option for dyed hair; they clean oil and dirt from hair and make them shiny and smooth.
In this Loreal Shampoo Review, we will look closely at their shampoos and analyze their effectiveness, ingredients, and overall value.
Loreal Shampoo Review
Let's discuss loreal shampoo, a top-selling brand with a wide range of products on the market.
Loreal makes a range of conditioners available on the market to treat all hair problems.
I generally prefer Loreal total repair 5 shampoos, and I was amazed by the results. This shampoo gives me inches, just like a keratin result.
In addition, other multiple Loreal shampoos offer great results. So, let's review them one by one.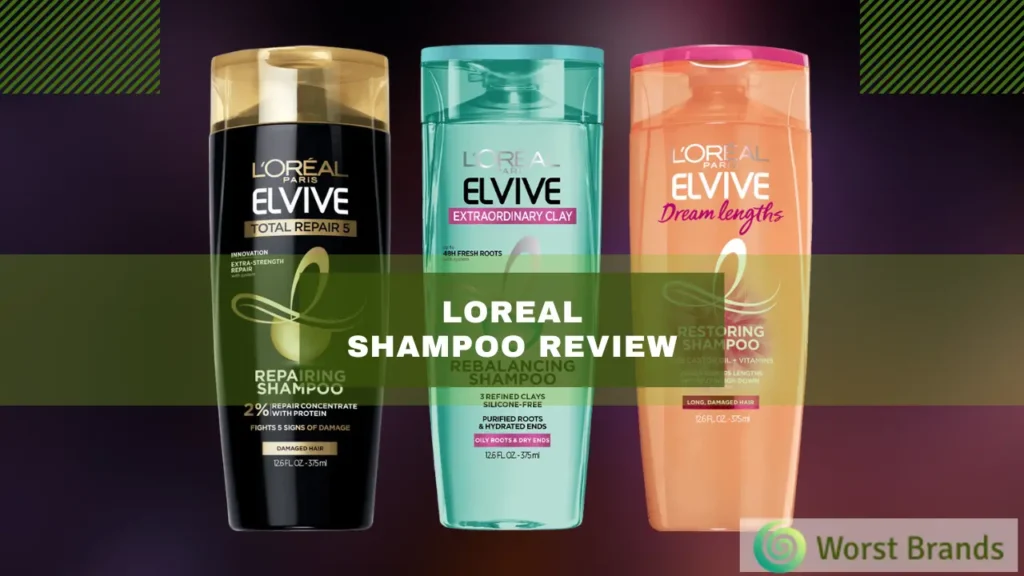 1. Loreal Total Repair 5 Shampoo:
This shampoo is specially made for those facing the problems of dry hair, rough hair, and curly hair.
Loreal Total Repair 5 shampoo removes all clear symptoms of damaged hair.
It is one of the top shampoos recommended for hair lacking natural shine and texture.
LAK 1000 is used to formulate Loreal Total Repair 5 infiltrates hair layers, and renews thin or damaged strands.
Pros
Renew damaged or thin hair
Give shine to dry and frizzy hair.
Reduces hair fall
It gives moisturizes hair and scalp.
Cons
It does not give volume to hair.
Contains sulfate
2. Loreal Extraordinary Clay Shampoo:
Loreal extraordinary clay shampoo would be okay if it was sulfate-free.
Also, it has a strong fragrance that most people don't like because of its strong aroma.
This shampoo claims that it helps to refine oily radicles and moisturize dry strands as it is prepared for oily radicles and hard tips.
It has an overall rating of 3.7/5 and doesn't suit everyone. I saw many people saying that it doesn't fulfill its requirements.
Pros
It gives hair moisture for up to 2 days.
It provides a chill effect on the scalp
Cons
Related Blog: Loreal Purple Shampoo Review 2023 – Does It Work?
3. Loreal EverSleek Shampoo:
Loreal's sleek shampoo is sulfate and silicone-free from the loreal shampoo range, and this is one of the best usages of this shampoo.
It has a beautiful smell, and the price is affordable. Its consistency is thin as compared to other ranges of loreal shampoo.
This shampoo is best for dyeing hair and hair that got damaged after any chemical treatment.
Pros
Free from sulfate
Get rid of roughness and coarse hair.
It makes hair smooth and soft
Lathers well
Cons
4. Loreal Anti Hair fall Shampoo:
This shampoo is generally recommended for managing hair fall problems. Loreal claims that it contains protein.
Proteins regenerate your hair fiber and make your hair stronger. Protein is good for human hair because hair follicles are only proteins.
Hair fall occurs due to heredity, hormonal changes, and sometimes due to growing age and depending upon medical conditions.
The description on the packaging of the Loreal anti-hair fall shampoo says that it contains arginine that, is good for hair growth, and provides nourishment to the scalp.
Customers rate it 4/5, but most importantly, it is suitable for all hair types.
Pros
Its regular use reduces hair fall.
Helps to grow hair longer.
Contains protein that makes follicles healthy.
It nourishes tips to roots.
Cons
Contains sodium lauryl sulfate.
5. Loreal Fall Resist Anti-Dandruff Shampoo:
This shampoo is designed for controlling dandruff and is recommended only for dandruff hair.
Dandruff is basically a derma problem that mainly infects the head; its indications include peel-off skin and gentle itching.
The Loreal anti-dandruff shampoo claims to have amino acids that boost hair growth and makes them stronger.
I have been using Loreal Anti Dandruff shampoo, which has provided excellent results. It prevents dandruff and also regenerates the skin and hair follicles.
In addition, this shampoo reduces hair breakage and nutrify from roots to tips. But it doesn't make hair softer or shinier.
Pros
It Prevents dandruff.
Nourishes from tips to roots.
Thoroughly sanitize the scalp from oil, dust, and dandruff.
It doesn't make hair frizzy.
Cons
It doesn't make hair softer or shiny.
6. Loreal Smooth Intense Shampoo:
The loreal smooth, intense shampoo comes with oil and is abundant with all the required nutrients.
Its consistency is thick and smells not too bad. However, it makes curly hair softer or shinier.
The oil in the shampoo gives a nourishing effect on the scalp. This loreal shampoo is suggested for all skin types.
Pros
Hair becomes glossy, smooth, and shinier.
Suitable for normal and dull scalp.
Conditions the hair.
It Nutrifies the tips to the roots.
Cons
Not suitable for oily skin
Which Loreal Shampoo is Best?
Loreal has a wide variety of shampoos, and its entire range doesn't suit everyone.
I prefer loreal total repair five shampoos; they have solutions for a damaged, colorless, ragged edge, flatness, and carping hair.
All girls suffer from these 5 problems from time to time, and if any of you are suffering, I'll recommend you this one; my vote is for this one. You should try this.
How to Use Loreal shampoo?
Its use is the same as another shampoo; below are the following three steps to use this shampoo:
Step1: Take a reasonable amount of shampoo and spread it on your scalp
Step2: Massage gently until a lather comes
Step3: Rinse with clean water
For better results, use a loreal conditioner with shampoo.
Conclusion:
Loreal offers a diverse range of shampoos to cater to different hair types and concerns.
From repairing damaged and dry hair to controlling dandruff, Loreal has something for everyone.
One of the most popular options is the Total Repair 5 shampoo, known for its ability to renew damaged and thin hair, giving it a natural shine and texture.
However, it's important to remember that some of the Loreal shampoos contain sulfates, which may not be suitable for everyone.
You should read the ingredients before choosing the one that suits your hair needs.
With Loreal's wide range of options, you're sure to find the perfect shampoo for your hair.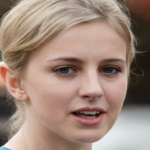 Erica Steven is the founder and lead writer of WorstBrands, a site dedicated to providing honest and trustworthy reviews about outdoor gear and fashion products.
With a passion for exploring the great outdoors and staying up to date on the latest fashion trends, Erica uses her expertise to provide valuable insights into the products that matter most to her readers.
Whether you're looking for camping equipment or the latest fashion accessories, Erica's articles are the perfect resource for finding the best products that fit your lifestyle.