The L'Oréal Total Repair 5 shampoo is popular among women who want to manage their hair care routine without breaking the bank.
It is also a good option for those with fine, thin hair, as it is gentle on your hair while still being effective.
So, in this Loreal Total Repair 5 shampoo review, we will take a closer look at how it performs and see if they are worth the money.
Loreal Total Repair 5 Shampoo Review
Related: Worst Shampoos
The L'Oréal Total Repair 5 Shampoo is for dull, rough, and damaged hair. It repairs your strands from breakage and prevents them from splitting ends.
This shampoo is free from chemical elements, sulfates, and parabens. LAK 1000 is used in its formation that deeply penetrates the scalp, repairs breakage of the radicles, and fights against split ends.
The brand claims this shampoo solves dullness, roughness, flatness, and carping hair.
The Total Repair 5 shampoo gives your strands a natural shine and silkiness and strengthens the follicles.
The ingredients used in its formation are water, cocamide mea, sodium chloride, fragrance, arginine, glutamic acid, and sodium benzoate with 9% repair concentrate protein.
Users have said that this product makes their hair smooth and shiny however it doesn't keep the color richness.
The negative point is that it makes oily hair greasier. The product is for women's use; excessive use of the products could worsen.
Pros & Cons of Total Repair 5 Shampoo
Pros:
It is an effective product against dull, damaged, and rough hair.
Makes your hair soft, smooth, and shiny.
Free from sulfates, parabens, or other harsh chemicals
Prevents split ends and damage.
Pleasant Fragrance
Good for dry hair.
Cons
Not suitable for oily hair, and it leaves oily hair greasy.
The shampoo has not a solution for dandruff.
Similar Blog: Loreal Purple Shampoo Review
L'Oréal Total Repair 5 Ingredients
The company tends to use beneficial ingredients in L'Oréal shampoos, but it is not entirely free from harsh ingredients. Let's take a look at them.
Harmful ingredients
Some potentially dangerous substances are also used in its preparation, which you should be aware of before purchasing. The following are some of them:
Many skin-care and hair-care products use Coumarin in their products. It's a dangerous ingredient for the human body.
Coumarin causes liver damage and activates allergies in sensitive bodies. It also causes hair loss in the human body.
It is used to make fragrances or to form insect repellents. It can cause itchiness, irritation, and rashes and may lead to hair loss.
Effective ingredients
All other ingredients used during its formation are sulfate or chemicals free with no side effects. Let's discuss some ingredients with their use on our hair.
Arginine: The primary function of arginine is that it helps stimulate the growth of strands, nourishes your scalp, and strengthens the follicles.
Cocamide mea: It is a thick, waxy substance that is obtained from coconut oil. It's an organic ingredient that nourishes your scalp and gives hair a natural texture.
Carbomer – Carbomer creates 'jelly.' it helps in smoothing hair and is perfect for styling and provides manageability in our hair. It creates a protective shield around the hair and smooths the strands' edges.
Serine Works as conditioning the hair; it keeps hair soft and smooth and refills cysteine levels in the hair.
Fumaric acid –It flakes dead skin and removes itchiness from the scalp.
Limonene-it is used in all hair-care and skin-care products, giving them a citrus-like fragrance.
Is L'Oréal Total Repair 5 Suitable for Oily Hair?
The L'Oréal Total Repair 5 shampoo is suitable for dry hair; it nourishes the scalp from roots to tips and provides a glossy, smooth, and eye-catching look.
In addition, we collected customers' reviews, and according to them, the product is unsuitable for oily hair.
It makes them greasy and does not provide smoothness, shine, and dullness to oily hair.
Is L'Oréal Total Repair 5 Good for Dandruff?
The L'Oréal brand made this shampoo to keep the solution for dull, rough, and damaged hair in mind.
This shampoo helps in making your hair soft, smooth, and silky. But this shampoo has no solution to dandruff, and it'll not be a good choice if you choose it against dandruff.
It doesn't even remove itchiness and flakes. So if you're finding a shampoo, choose another one, not this shampoo.
Is L'Oréal Total Repair 5 Good for Thin Hair?
If your hair got thin just because of hair fall, this shampoo doesn't control hair fall. Its formula is for making hair smooth, silky, and shiny.
This shampoo gives strength to your hair but doesn't give thickness or volumize the hair. The brand offers that it repairs breakage and split ends.
So, now it's clear that choosing this shampoo for thin hair would be useless or a waste of money.
Final Words
The L'Oréal Total Repair 5 shampoo is a well-liked and budget-friendly choice for people looking to improve the appearance and health of their hair.
This shampoo is free from harsh chemicals, sulfates, and parabens.
It contains ingredients like arginine, cocamide mea, and carbomer, which help to nourish the scalp, strengthen hair follicles and enhance shine.
All in all, it's an effective product for dry hair, but it's important to be aware of its limitations.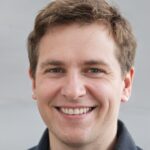 Steven Settles is a professional content writer with over 7 years of experience in writing for different niches, including brand reviews, technology, fitness, and more.
Currently, he is working as a content writer for WorstBrands, where he provides insightful reviews of different products, including home appliances, outdoor gear, fashion, and kitchen products. In his free time, Steven enjoys traveling and exploring new places.