Trying to maintain blonde, highlighted, or bleached hair is difficult. We want to apply a shampoo that prevents brassy orange or yellow tones from colored hairs.
There are many shampoos from different brands for dying hair. But the review is about the Loreal brand.
So, this Loreal Purple shampoo review is here to help you decide if the purple shampoo is right for you.
We will find out whether the product fulfills customers' requirements or not.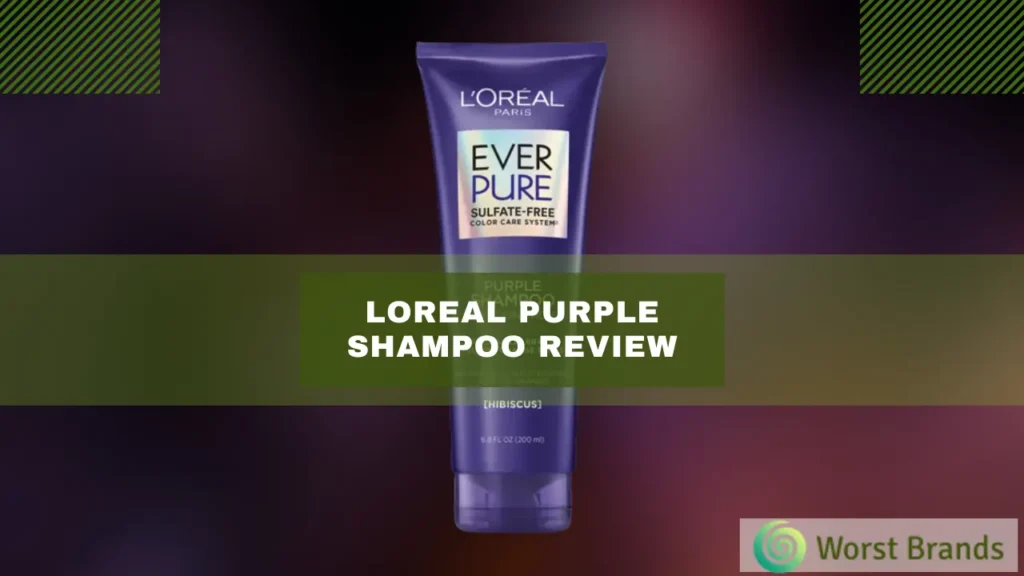 Loreal Purple Shampoo Review
Loreal purple shampoo hydrates and nourishes the highlighted or blonde hair and prevents brassy orange or yellow tones.
The shampoo contains a color-correcting formula that neutralizes unwanted orange or yellow tones.
Its color-protecting purple formula is free from sulfates and parabens. The brand claims the vegan ingredients used in its formation deeply moisturize the scalp and nourish strands of follicles.
The ingredients used in its formation are sodium benzoate, citric acid, sodium chloride, sodium hydroxide, perfumes, and sodium Laureth sulfate.
In the production of the Loreal brand, no animal-derived ingredients are used.
We collected thousands of customer reviews about this product.
The shampoo retains the vibrancy of hair color, but it doesn't make your blonde hair color brighter. However, it helps get rid of brassy orange or yellow tones.
The negative point we got from the customers is that the shampoo smell is unpleasant and doesn't make lather well.
You might also love to read about our reviews on other Loreal products:
Pros & Cons of Loreal Purple Shampoo
PROS
It helps in removing brassy orange and yellow tones.
Retains the vibrant hair color vibrant.
Helps in making your hair soft, smooth, and glassy.
Budget-friendly
Free from sulfates and parabens
CONS
It doesn't lather up well.
Overpowering scent
Similar Blog: Joico Purple Shampoo: What Do Customers Say?
Harmful Ingredients in Loreal Purple Shampoo
The brand claims the product is free from parabens and sulfates, but some harmful ingredients are included in its formation. These are:
Sodium lauryl sulfate:
It brings down the moisture and oil from the scalp and leaves the hair dry or unhealthy.
It may lead to skin and eye irritation, leaving your scalp flaking and itchy. Moreover, the ingredient is not good for hair loss.
Parfum
It can make your hair damage. Perfumes are made of harsh alcohol and can have rough effects on the scalp and hair.
Citric Acid
Excess quantity of citric acid makes your hair weak, dry, and dehydrated.
It strips off the natural oils and moisture from the scalp and leaves your hair dull and break. Citric acid can lead your scalp to be prone to dandruff and itchiness.
Coumarin
Many brands use it in their skincare and hair care products. Coumarin is a dangerous product and causes hair loss in the human body.
Its use can lead to allergies and liver damage in hair.
Effective Ingredients in Loreal Purple Shampoo
It is effective for hair care products. It conditions the hair and enhances its natural texture and appearance.
The shampoo also gives thickness to your hair. Glycol distearate is free from any side effects.
Cocamidopropyl Betaine
It helps keep your rough and dry hair smooth and easy to style. It deeply cleanses the scalp and moisturizes the hair.
Carbomer
It is a jelly-like ingredient that manages the curls, and smooth edges, and helps in styling our hair. It creates a healthy film around the scalp that softens the strands.
Cetrimonium chloride
This ingredient smooths the strands of follicles, removes frizz, and prevents detangling hairs. Also, it is an anti-static ingredient that conditions the hair.
Cocamide MIPA
It is derived from coconut oil that nourishes, strengthens, and boosts hair growth.
Does Loreal Purple Shampoo Work?
Adopting Loreal Purple Shampoo against hair fall or thin hair will be the worst decision.
The product is not formatted to keep in mind the problems of thin hair. This shampoo prevents hair from brassy yellow or orange tones.
It keeps the redundancy of blonde hair colors, highlighted or grey colors. It also makes your hair glossy, shiny, and silky. But this shampoo has no solution for thin hairs or hair fall.
Our Verdict on Loreal Purple Shampoo:
Loreal purple shampoo is a good product for people with brassy orange and yellow tones.
It makes your hair soft, smooth, glossy, and healthy. The product has no side effects on your skin, scalp, or hair.
However, it is not the best product for hair loss, it has a strong smell that most people don't like, and it is a product that is not suitable for daily use. 
This shampoo neutralizes a brassy orange or yellow tone. But this is not a good product if you buy this shampoo to get rid of the solution of dandruff or hair fall.
I hope this detailed Loreal purple shampoo review will help you before buying this product.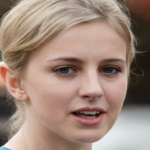 Erica Steven is the founder and lead writer of WorstBrands, a site dedicated to providing honest and trustworthy reviews about outdoor gear and fashion products.
With a passion for exploring the great outdoors and staying up to date on the latest fashion trends, Erica uses her expertise to provide valuable insights into the products that matter most to her readers.
Whether you're looking for camping equipment or the latest fashion accessories, Erica's articles are the perfect resource for finding the best products that fit your lifestyle.