About 2 years ago, I dipped my black straight hair into a dramatic blonde ombré dye job.
And since then, I have changed my hair color every two months. I would curl them into waves on a daily basis before going to my office.
But it didn't take me long enough to realize that my hair was getting more damaged with all these perks. I call it "rough straw-like threads."
Then one day, my colleague and my best friend recommended using Nexxus, and as per her words, "It was my knight in the shining bottle."
However, when I looked into it, consumers had left mixed reviews. So to clear my confusion out, I decided to give it a try. 
Nexxus Shampoo Review
And now, after using Nexxus for 3 months straight, I think I am capable enough to write a Nexxus shampoo review for you.
So, now without further ado, let's dive right into it. Shall we?
Nexxus shampoos are salon-quality shampoos that claim to moisturize severely damaged dry hair.
It uses powerful natural ingredients to restore the hair proteins that give your hair strength. With powerful formulas, Nexxus has solutions to all your hair problems.
In addition, Nexxus uses a lightweight, silicone-free formula that repairs the reawaken and replenishes the hair.
Nexxus offers a variety of shampoo and conditioners for every type of hair that heal your hair and make it look smooth and fantastic all day long.
It was not easy to find a shampoo that could give me my healthy hair back, so I am really thankful to my friends for suggesting Nexxus.
Although I am not regretting using Nexxus, there are still a few unpleasant things about it.
For instance, while shampooing my hair with Nexxus, I always feel my hair is somewhat greasy. The feeling soon vanishes once I apply the conditioner.
However, the greasiness is worrisome for someone with thin hair like me. Few other consumers had also complained about it, so I guess it is not only me who feels it.
Is Nexxus Shampoo Worth It?
Nexxus is a shampoo brand that uses advanced technologies to create products that provide ultimate moisture to the hair.
And with the caviar complex and elastin protein, Nexxus will provide deep conditioning to your hair to make it smooth and silky.
The brand claims to be the ideal solution to severely damaged hair. If we look at the ingredients, Nexxus Therappe shampoo; it contains hydrolyzed keratin, Hydrolyzed elastin, and collagen amino acids. All these ingredients promote hair strengthening.
For someone living in a humid area, my brittle, dry, and lifeless hair has become smooth and soft after using Nexxus.
I love the scent of Nexxus shampoo as it is refreshing. It contains ingredients that reduce frizz and improve hair strength.
However, few consumers have found the smell unpleasant, which I am not sure why because, for me, it is fine. So it might not work for you if you are sensitive to odor.
The brand also uses a preservative DMDM hydantoin in their shampoos which I am not sure why because it causes hair loss.
Although I personally didn't face such an issue, it still doesn't make sense why they would use it in the first place.
However, I have seen a huge difference in my hair after using Nexxus.
Overall, Nexxus shampoos are safe to use as they are enriched with proteins providing both strength and moisture to the hair. So if you want soft and healthy hair, Nexxus is your go-to brand.
Is Nexxus Shampoo Sulphate-free?
No, Nexxus shampoos are not entirely sulfate-free, but they contain minimized levels of Sodium Lauryl Ether Sulphate, also known as SLES.
Sodium Lauryl Ether Sulphate and Sodium Laureth Sulphate are anionic detergents added to shampoos and other cosmetic products due to their foaming and cleaning properties.
Although sulfates are good for cleaning all the dirt and oil from the hair, a high quantity of sulfates can damage the hair by stripping the moisture from the hair.
Also, long-term use of SLES can cause irritation. I used many shampoos that made my scalp itchy and dry due to the too many sulfates they had in them.
However, I didn't feel any irritation while using Nexxus, and my hair was super clean. So for me, it did work, but it might not work for you.
Because according to consumer reviews, it has caused allergic reactions in some people. So, if you have sensitive skin that is prone to irritation, using Nexxus is a little risky.
Overall the shampoo is overall really good, and if you haven't noticed any reactions or redness, it means it has worked out for you.
However, if you notice any redness or feel itching, you should reach out to your doctor.
You might also love to read:
Is Nexxus Shampoo Cruelty-free?
Nexxus claims that they do not test on animals and are working on ending animal testing.
However, Nexxus is a brand that comes under Unilever that is known to produce products that are tested on animals. All brands with Unilever as their parent company are directly or indirectly involved in animal testing.
Unilever states that their finished products and ingredients are tested on animals either by their suppliers or third parties. Nexxus may offer some vegan products, but it is not a cruelty-free brand.
Moreover, when I looked up the cruelty-free brands on PETA's website, Nexxus wasn't listed among them.
To be honest, it was a shock for me because I have always been against animal testing.
So if you want 100% ethically sourced shampoo, I would suggest you find an alternative cruelty-free brand.
Are Nexxus Shampoos Good For Curly Hair?
Let me get one thing straight; dealing with curly hair is a tough nut to crack. On top of that, if they are damaged and dry, it sounds impossible to find a shampoo that works for them.
The same goes for my sister. Unlike me, she is blessed with brown curls, but when it came to caring about her hair, she was way careless than I was.
So, while buying a Nexxus for myself, I bought one for her two. Surprisingly, her hair became smooth just after a few washes.
Nexxus claims their powerful formulas will provide your hair with great moisture, flexibility, and strength.
However, according to internet experts, Nexxus products contain SLES that are harmful to curly hair.
Although the brand states that the SLES is not in large quantities, it is still risky to use.
We had no idea that SLES could damage curly hair, but fortunately, it worked for my sister and didn't harm her hair in any way. If you want to give it a try, Nexxus has a wide range of products for curly hair that you can try.
So, overall Nexxus shampoos are great for people with curly hair.
Final Words
While concluding, I think Nexxus shampoos are a great bang for the buck.
The way they have made my hair feel smooth, strong, and soft, I am sure I will purchase it again.
However, whether to choose Nexxus or not, the decision kind of depends on your personal preferences.
And mostly on whether it suits you or not. It might not work for you but do wonders for others. The truth can only be found out by using it yourself.
So, I suggest you give it a try if your hair is severely damaged.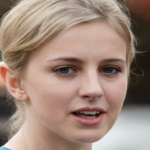 Erica Steven is the founder and lead writer of WorstBrands, a site dedicated to providing honest and trustworthy reviews about outdoor gear and fashion products.
With a passion for exploring the great outdoors and staying up to date on the latest fashion trends, Erica uses her expertise to provide valuable insights into the products that matter most to her readers.
Whether you're looking for camping equipment or the latest fashion accessories, Erica's articles are the perfect resource for finding the best products that fit your lifestyle.