Often people don't pay attention to what kind of ingredients are used in the shampoo they consume daily.
Neither my friend nor I ever paid attention to that. Well, it was before we met a hairstylist.
She pointed out how important it is to look for safe and clean shampoo.
Beautycounter Daily Shampoo is formulated with high-performing, safe ingredients, which is nothing but beneficial for your hair.
I am excited to share my Beautycounter Shampoo Review with everyone to spread the message.
Beautycounter Daily Shampoo Ingredients
Here is a list of ingredients found in Beautycounter Shampoo.
Aqua/Water/Eau
Sodium CocoylIsethionate
Glycerin
(Grapefruit) Peel Oil
CocamidopropylHydroxysultaine
Sodium Cocoyl Methyl Isethionate
Panthenol
Coconut Acid
DecylGlucoside
Hydroxypropyl Guar Hydroxypropyltrimonium Chloride
Sodium Isethionate
Disodium Cocoyl Glutamate
Tetrasodium Glutamate
Sodium Chloride
Glycol Distearate
Ximenia Americana Seed Oil
Caprylhydroxamic Acid
Citric Acid
Limonene
Provitamin-B5
Sodium Methyl CocoylTaurate
GlycerylCaprylate
Diacetate
Sclerocaryabirrea Seed Oil
Sodium Hydroxide
Sodium Benzoate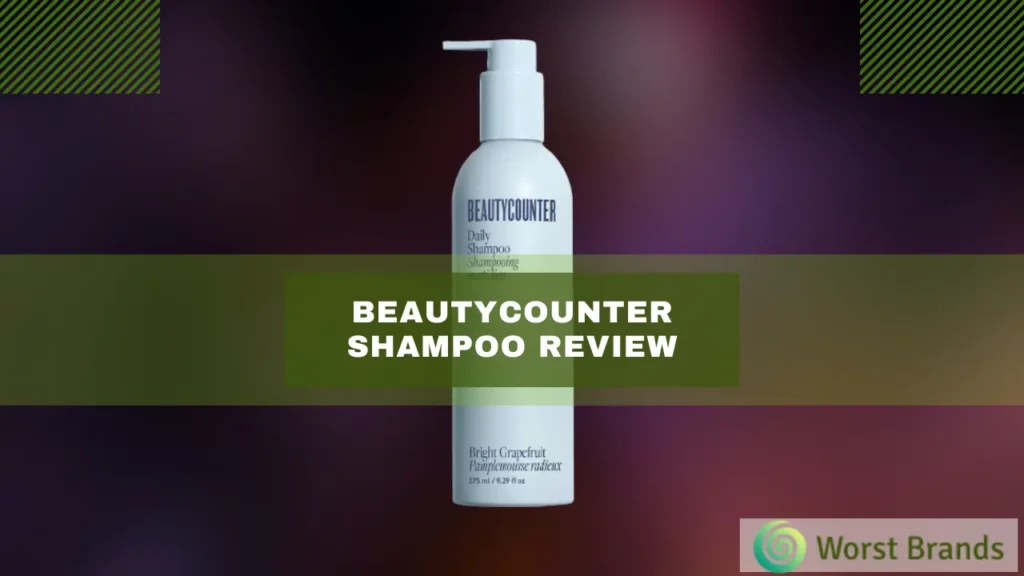 Beautycounter Shampoo Review
My friend tried many shampoos for daily use for her fine hair.
Some shampoos didn't lather well, leaving her hair unclean. Others made her hair dry and caused itchiness, and smelled terrible.
But when she read about Beautycounter Shampoo, she then and there ordered a bottle.
She had high expectations for the shampoo and was excited to use it. When she finally used the shampoo, she was delighted with the results.
After seeing how smooth and healthy her hair started to look, I couldn't stop getting the shampoo.
The formula gently cleanses the scalp, removing the buildup and leaving your hair squeaky clean, and refreshed.
This shampoo is infused with ProVitamin-B5, which goes deep within the scalp to your hair follicle and seals the cuticle, protecting them from getting damaged.
It is also an essential moisturizing and strengthening agent that locks the moisture and naturally produced oil.
Another key ingredient is Grapefruit peel oil which contains several vitamins such as vitamin A, vitamin C, pantothenic acid, biotin, and vitamin B1.
These vital anti-oxidant nutrients protect from UV rays, provide utmost care to each strand, and balance sebum production on the scalp.
Grapefruit also provide the most uplifting and soothing scent.
However, clean shampoos have a light and gentle formulation that may not stand alone for people with medium to coarse hair. So, I usually pair it with its Daily Conditioner in Bright Grapefruit. 
Even though harsh ingredients are significantly minimized, they cannot be eliminated. Make sure to Patch test in case of an allergic reaction or irritant. 
Pros
Gentle formula
Moisturizing
Balanced sebum production
Cons
Needs the help of a conditioner
Also Read: Are Sun Bum Shampooos Good?
Beautycounter Shampoo: What do Customers Say? 
Beautycounter products are top-rated worldwide and have a rating of 4.5 on Ulta Beauty.
According to the customers, the shampoo gives them a clean, safe, and gentle wash. People love how smooth and hydrated their hair turns out.
Customers with sensitive skin are on the seventh sky with relief as their skin and scalp do not react to the shampoo.
For some consumers, its fruity scent is the best part. People claim their overall hair texture has improved after every wash.
However, people with thick and coarse hair may not experience good results. Its gentle formula will not be able to give a thorough cleanse and leave some parts greasy and uncleaned.
Is Beautycounter Shampoo Good?
Beautycounter shampoo gives a safe and gentle wash with a sweet scent that will leave your hair soft, smooth, and nourished throughout the day.
The shampoo is free from more than 1,800 harsh chemicals, which prevents our hair from getting damaged. In addition, its innovative recyclable packaging is a great initiative.
Monetary, it's expensive as you get a 9.29 FL OZ bottle for $29 ($3.21/FL OZ). But considering the benefits, we would say this shampoo is worth it.  
Why Choose Beautycounter Shampoo?
There are many reasons to choose Beautycounter Shampoo; I'll share a few.
Beautycounter shampoo is clean and safe, and free from all harsh chemicals. 
It gives a gentle cleanse to your hair, leaving them detangled, soft, and smooth.
Provitamin-B5 protects your hair from getting damaged and moisturizes your hair.
Grapefruit peel oil is also beneficial for your hair and gives a relaxing scent.
It balances sebum production and prevents your hair from getting greasy.
Where to Purchase the Beautycounter Daily Shampoo?
You can grab your bottle of Beautycounter Shampoo from its official website.
They have their very own Beautycounter outlets all over the USA. You can check out the locations by visiting the website.
Here are some common stores that retail Beautycounter shampoo.
Amazon
eBay
Walmart
CVS
Ulta
Kroger
Riteaid
Target
Ubuy 
Is Beautycounter Shampoo Cruelty-Free?
No, Beautycounter is careful with such things and is 100% cruelty-free. They condone every act that harms the earth, animal or human.
Frequently Asked Questions
Q1: How Often Should You Use Beautycounter Shampoo?
Beautycounter Shampoo is entirely safe for daily use. Its gentle formulation does not harm your hair. 
Q2: Does Beautycounter Shampoo Work For All Hair Types? 
Even though this shampoo is safe for all hair types, it may not provide a thorough cleanse if you have thick hair. 
Possible Drawbacks of Bodycounter Shampoo
Every product contains some ingredients which may have some side effects. Here are some possible side effects of the ingredients used in this shampoo.
Cocamidopropylhydroxysultaine can trigger an allergic reaction. Some other side effects include skin discomfort, eye irritation, tightness, redness, or itchiness.
Sodium Chloride causes your scalp to be dry and itchy, which can lead to potential hair loss.
Caprylhydroxamic Acid may cause nausea, dermatitis, or allergic reactions. 
DECYL GLUCOSIDE can cause burning, itching, or redness on the skin for people with sensitive skin.
Final Thoughts
Beautycounter Daily Shampoo is a high-performing, safe, and gentle hair care product that is suitable for those with fine hair.
Based on customer feedback, the shampoo has received high ratings for its ability to provide a safe and gentle wash and uplifting fruity scent.
The shampoo has proved to be decent in every way. While shampoo is considered expensive, it is an effective and safe product for your hair. 
To conclude this Beautycounter Shampoo Review, we recommend you try this shampoo and start treating your hair gently.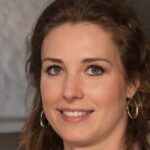 Crystal Hafley is a dedicated writer and content creator for WorstBrands, where she specializes in writing insightful reviews about kitchen appliances and fashion products.
With her expertise, Crystal provides readers with accurate and reliable information to help them make informed decisions about the brands and products they use every day. When she's not researching or writing, Crystal enjoys cooking and exploring the latest fashion trends.