If you're looking for a new tablet, you'll want to know which ones to steer clear of. With so many choices in the market, it's easy to get drawn in by a cheap price or a flashy design.
But trust me, some cheap tablets are just not worth your hard-earned cash.
You'd know what I mean if you've ever had a similar experience with other gadgets like bad smartwatches or worst earphones.
As your tech-savvy guide, I've tested several tablets and got users' feedback to compile a list of the worst tablets that do not live up to expectations.
14 Worst Tablets
After testing, the worst tablets that lack performance and features are Blackberry PlayBook, HP TouchPad, Sony Tablet P, D2 Pad 712, Cisco Cius, and a few others.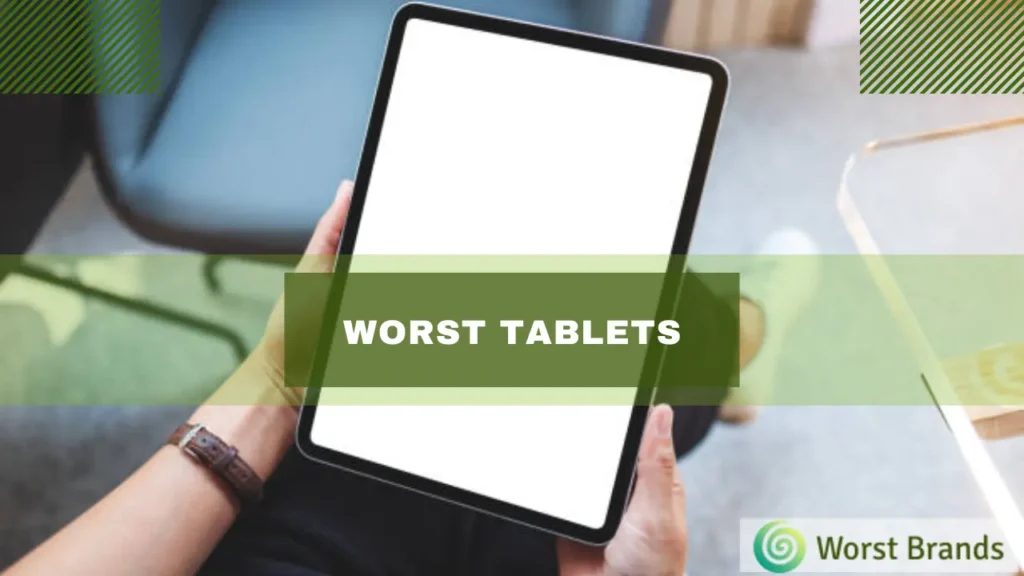 Blackberry PlayBook
Blackberry once ruled the tech industry. The Blackberry PlayBook was a device that many, including myself, were excited about.
A clean, sleek design and Blackberry's reputation could've been a game-changer. Yet, the lack of Android support severely limited its capabilities.
The Playbook's app store left much to be desired, with a limited selection that made it hard to find essential tools or fun games.
A tablet is only as good as the software it runs, and unfortunately, the Playbook couldn't keep pace.
HP TouchPad
The HP TouchPad saga is one that's hard to forget.
With its multitasking-friendly webOS and dual-core processor, many thought it would be a serious competitor in the tablet market.
Yet, the TouchPad was marred by a sluggish performance, a lack of enticing apps, and an alarmingly short battery life.
It's not often that you see a product discontinued less than 2 months post-launch.
These issues certainly made it among the least reliable tablets. Thus, it had an exit from the market very soon.
Sony Tablet P
Dual screens on a tablet sound like a futuristic dream. The Sony Tablet P tried to bring that dream to life but stumbled in execution.
I gave it a test run for a week, and it became clear that the novel concept wasn't practical.
The noticeable bezel between the two 5.5-inch displays was a significant distraction, especially while reading or watching videos.
The weight also felt imbalanced, making prolonged usage awkward.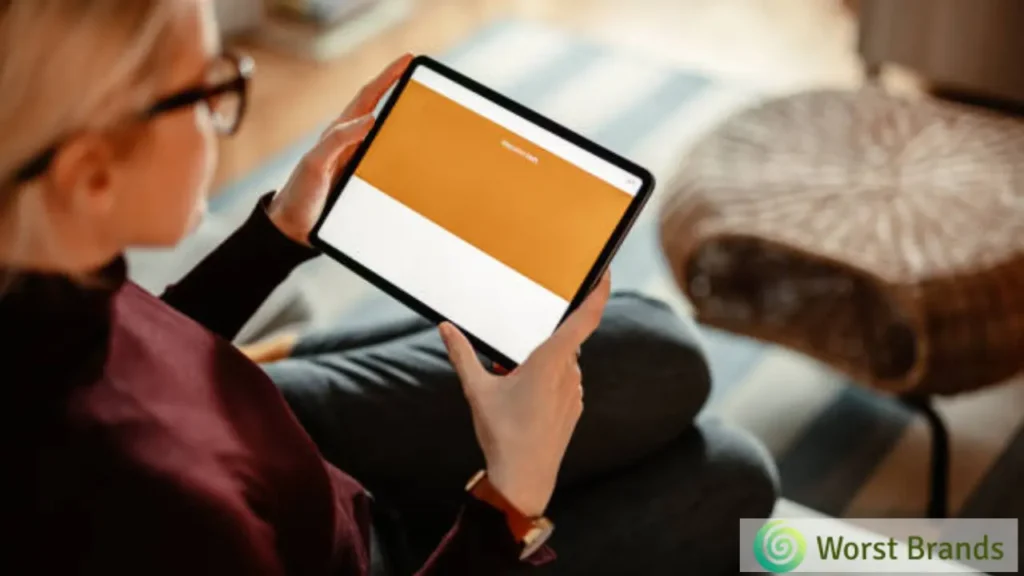 Toshiba Excite
Next on my list of tablets to avoid is the Toshiba Excite. While it delivered decent audio, its other attributes were less than stellar.
The design lacked innovation, appearing more generic than unique. The real kicker, however, was the display resolution.
Users expected a crisp, clear display for its asking price, but the Excite failed to meet those standards.
This made media consumption, which should be a prime feature of any quality tablet, rather dull.
Coby Kyros MID7047
In the tablet market, compatibility is key. The Coby Kyros MID7047's glaring omission of Google Play Store support was a red flag.
The tablet's utility was severely restricted without access to the vast ecosystem of Android apps.
Performance was another gripe, with laggy responses and frequent stutters making it the worst tablet.
The display didn't do it any favors either, with washed-out colors and limited viewing angles.
D2 Pad 712
Marketed towards the younger demographic, the D2 Pad 712 seemed like an affordable option for kids. Yet, its performance was anything but child-friendly.
Slow response times and a low-resolution display made even simple tasks tedious.
It's never a good sign when the target audience, in this case, my tech-savvy niece, finds a device frustrating.
Hipstreet Titan XK HS-7DTB4
Battery life is crucial for tablets. The Hipstreet Titan, unfortunately, fell significantly short in this department.
Even daily tasks drain the battery rapidly, making it an unreliable tablet.
Despite its long name, its battery life was short-lived, making it challenging to recommend for any serious user.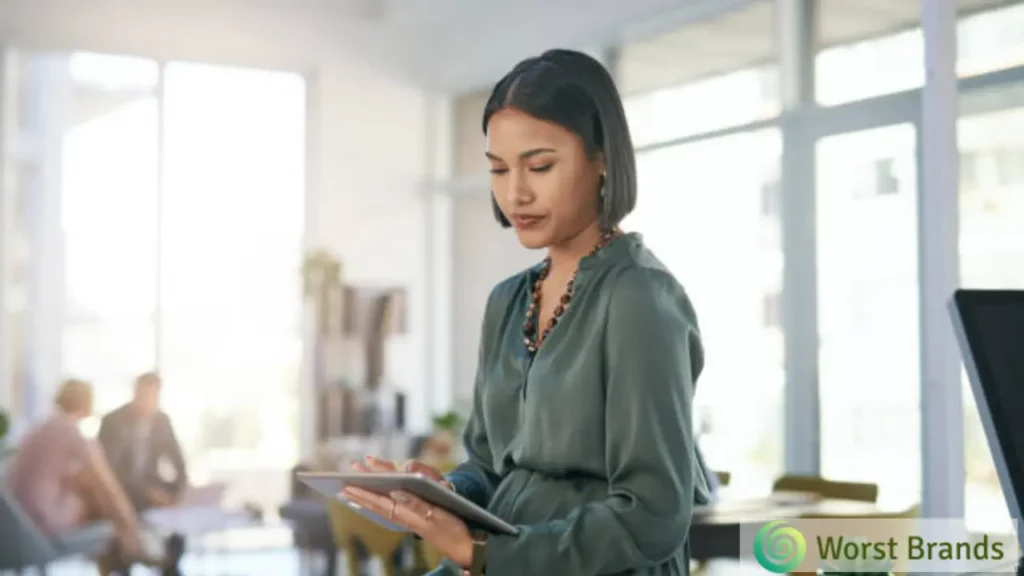 Cisco Cius
The Cisco Cius entered the market with a target: businesses.
But with a staggering $750 price tag and features that didn't justify the cost, it became one of the tablets to avoid.
The fact that it took almost a year post-launch to become generally available didn't help its case.
While it did offer unique business-centric features, the value proposition wasn't strong enough.
Pandigital Nova
In a bid to challenge the likes of the Kindle Fire, the Pandigital Nova entered the scene.
However, it quickly became evident that it wasn't in the same league. With an underpowered CPU and a design that felt cheap, it struggled to find its footing.
And just like some of the least reliable mobiles that fail to deliver, its lack of a robust app ecosystem further dented its appeal.
Dell Streak 7
The Dell Streak 7 shone in terms of speed, thanks to its Tegra 2-powered slate. But that was where the positives ended.
Its battery life was woefully inadequate, and the screen resolution was a disappointment.
It's a tablet I wanted to love, given Dell's reputation, but it left much to be desired.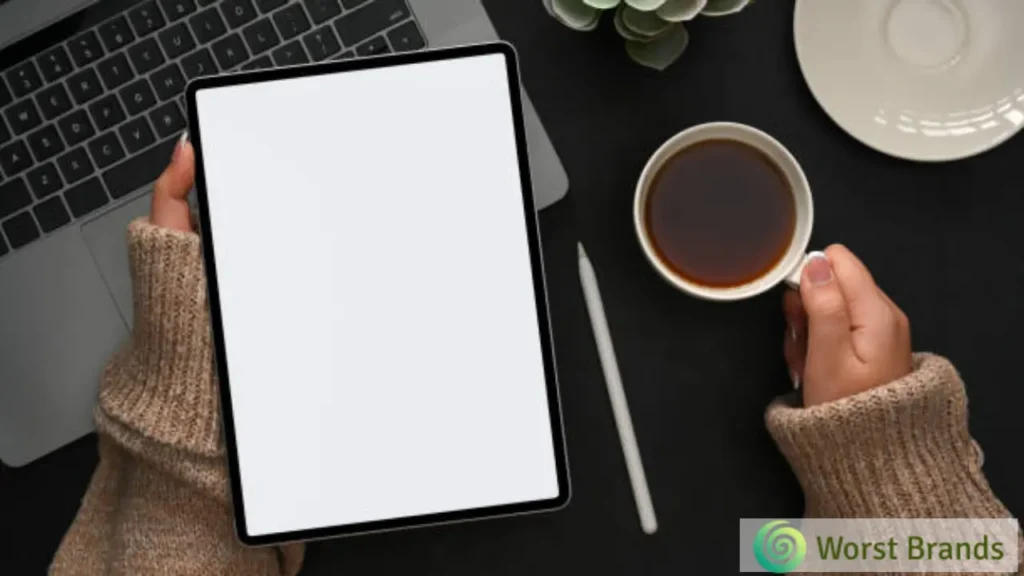 Fusion Garage Grid10
Fusion Garage's Grid10 was an ambitious project. Yet, its unique UI felt more confusing than intuitive.
The decision to drop the price even before it hit the market was a telling sign. It seemed to prioritize style over functionality, a choice that didn't resonate with many.
Archos 9 PCTablet
Archos' attempt with the 9 PCTablet was frustrating. It felt like a step backward in the evolution of tablets.
Slow, laggy performance and an unresponsive touchscreen made for a less-than-stellar user experience.
The short battery life was also a main reason, making it among the worst tablets you should avoid.
Kno
Targeted at students, the Kno tablet was a hefty 5.5-pound dual-screen device.
While the aim to innovate in the educational tablet space was commendable, the execution could have been smoother.
After all, no student would want a tablet that feels like a heavy old digital camera.
Fusion Garage JooJoo
Before the ill-fated Grid10, Fusion Garage released the JooJoo. It's hard to see its appeal, with an absolute lack of apps and software riddled with bugs.
It felt more like a prototype than a finished product.
Best Tablets to Buy in 2023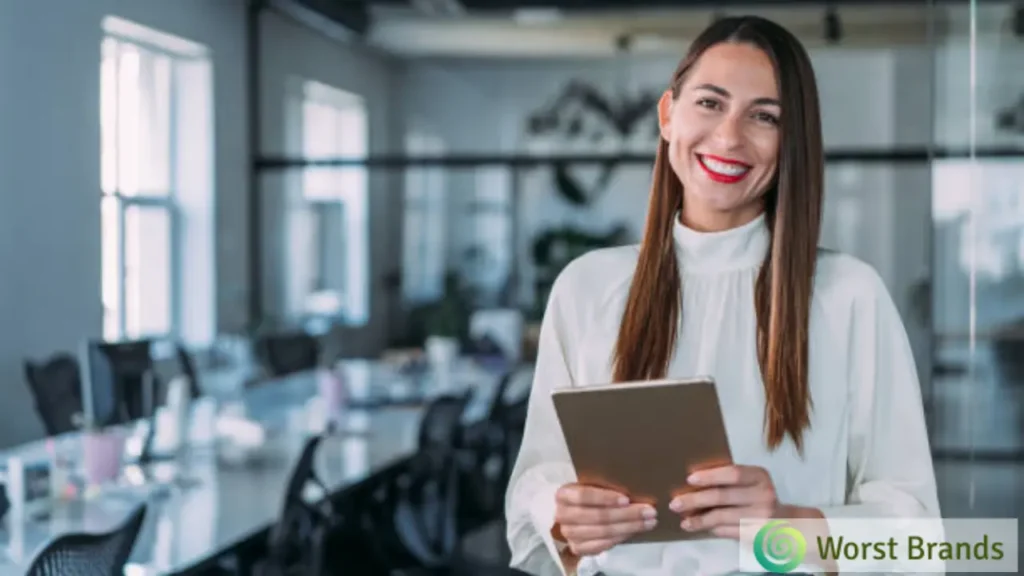 Now that we are aware of the worst tablets to avoid let me share some of the best tablets that provide value for money.
Apple iPad Air (5th Generation)
The Apple iPad Air (5th Generation) is a testament to how a tablet can be both sleek and beastly powerful.
Wrapped in a captivating purple shade, its 10.9-inch Liquid Retina Display is a visual treat.
Beyond aesthetics, the M1 chip is a game-changer, seamlessly handling graphic-intensive tasks and multitasking.
Enhanced by iPadOS, features like Apple Pencil's Scribble are now more intuitive.
I was particularly impressed with its Wi-Fi 6 capabilities, offering a buffer-free streaming experience.
Yet, what truly sets this iPad apart is the harmonious balance of performance with design elements.
In essence, if you're seeking a top-tier tablet experience, this iPad Air is a strong contender.
Amazon Fire HD 10
After spending ample time with the Amazon Fire HD 10 tablet, I must say it's impressive in its price range. The 10.1″ 1080p Full HD display is a joy to use.
The 12-hour battery life keeps you going, and including a fast octa-core processor ensures everything runs smoothly.
One of its standout features is the responsive Alexa integration, enabling seamless voice control.
While I loved the vast range of apps from Amazon's Appstore, the absence of Google Play might be a downside for some. However, you can use it via a different process.
Its durability also surprised me, outpacing even some premium tablets in tumble tests.
It's not just about entertainment; multitasking with the split screen was a breeze, making work tasks more manageable.
At $120, it is one of the finest tablets to buy.
Final Words
Choosing the right tablet can be daunting in the vast landscape of technology.
While the market has seen its share of worst tablets, there are shining stars that deliver performance, aesthetics, and value.
Don't be persuaded solely by flashy designs or tempting prices; dig deeper.
Top picks like the Apple iPad Air (5th Generation) and Amazon Fire HD 10 remind us that excellence is achievable.
Your ideal tablet is out there; approach your search with knowledge and an understanding of what truly meets your needs. Your tech journey deserves the best.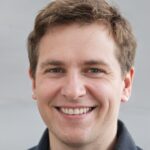 Steven Settles is a professional content writer with over 7 years of experience in writing for different niches, including brand reviews, technology, fitness, and more.
Currently, he is working as a content writer for WorstBrands, where he provides insightful reviews of different products, including home appliances, outdoor gear, fashion, and kitchen products. In his free time, Steven enjoys traveling and exploring new places.