Smartwatches have revolutionized our daily lives. From tracking our steps to ensuring we don't miss an important call, they've truly become indispensable.
But as with any tech product, some smartwatches don't quite hit the mark. This reminds me of other tech devices, like poor digital cameras, that often miss the mark.
And today, we're diving into the world of the worst smartwatches to avoid.
 So, if you're hunting for your next wrist companion, keep reading to find out which one might not be worth your hard-earned money.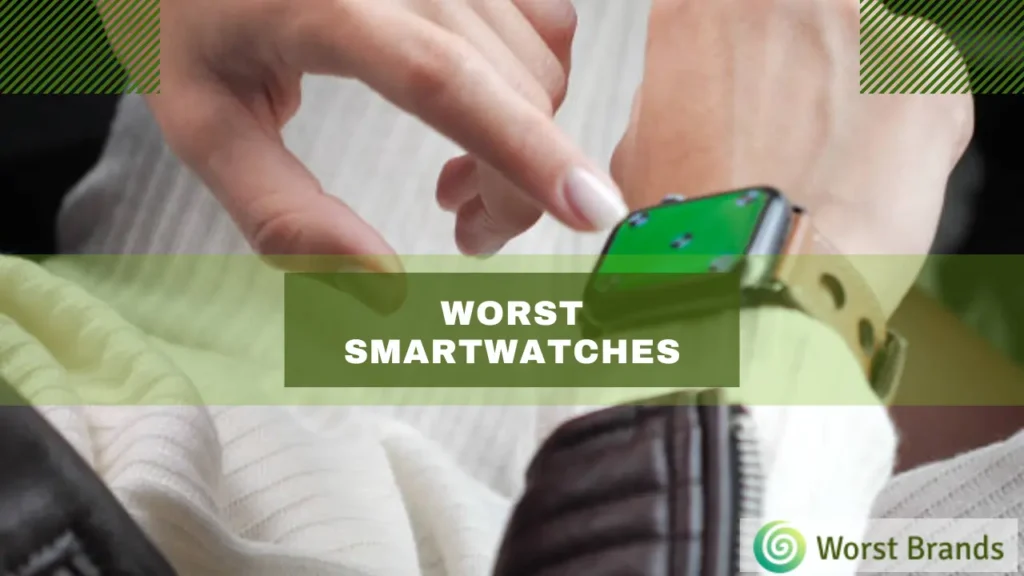 Worst Smartwatches
Based on lack of performance and features, the worst smartwatches to avoid are WYZE Band Fitness, Huwaei Watch GT, Fossil Smart, Motorola Moto 360, and Mobvoi TicWatch E2.
WYZE Band Fitness Tracker
The WYZE Band Fitness Tracker boasts a sleek design and Alexa integration, making it promising. However, its performance tells a different story.
Syncing is cumbersome, often needing manual checks with its Wyam app.
Integration with Apple Health is patchy, and software glitches, like outdated weather info, are common.
Its heart rate and sleep tracking are inconsistent, and the battery struggles to last two days with unpredictable percentage readings.
Despite a clear screen and initial setup ease, the WYZE Band's current version feels lacking, especially in the competitive wearable tech market.
Huawei Watch GT
The Huawei Watch GT, while aesthetically pleasing and boasting an impressive battery life, falls into the category of a Bad Smartwatch.
While some customers have praised the watch's fitness tracking abilities, it lacks the comprehensive smart features you would expect from a modern smartwatch.
Integration and connectivity are problematic areas, from trouble pairing it to a phone to unreliable data syncing. Its software, in particular, seems underdeveloped.
Furthermore, discrepancies in weather reporting and the watch's limited capabilities as a true smartwatch make it less versatile than its competitors.
Of course, it's not all bleak; the screen is sharp, and the build quality, especially with materials like titanium and ceramic, is commendable.
Yet, when we look at the complete package, the Huawei Watch GT fails to deliver on the smartwatch's full promise.
Fossil Sport Smartwatch
Fossil Sport promises a modern aesthetic with its Gen 4 model and Smoke/Black color scheme. Its 1.19-inch screen showcases a heart rate monitor, GPS, and NFC.
However, the user experience tells a different story. Frequent disconnections, when paired with iPhones, a battery that struggles to last the day, and a bulky setup ruin its reputation.
While it boasts a stunning and lightweight display, its inconsistent performance during fitness activities and unreliable charging make it a smartwatch to avoid.
Those seeking a dependable experience might need to explore other options.
Motorola Moto 360
Having used the Motorola Moto 360, it's clear that while it once was a trendsetter, the passage of time has highlighted its shortcomings.
Though its initial launch surprised the smartwatch world in 2014, subsequent models haven't maintained the same momentum.
While its design certainly catches the eye, and some users might feel nostalgic about its unique name and shape, the device suffers in critical areas.
Performance issues have persisted across iterations. For instance, while its appearance might be commendable, the pressing issues from the earlier version weren't adequately addressed in the 2015 model.
When it comes to functionality and reliability, the device suffers terribly.
A smartwatch needs to be more than just an attractive piece on your wrist, and the Moto 360 falls short in this regard.
Despite the hype and the high hopes, my personal experience with the Moto 360 led me to place it as the least reliable smartwatch.
Those on the lookout for consistent performance and seamless functionality might need to consider other options in the market.
Mobvoi TicWatch E2
I've had the privilege of trying out various smartwatches over the years. Recently, I decided to give the Mobvoi TicWatch E2 a shot.
However, it left me underwhelmed, making it among the worst smartwatches I've used.
The watch's responsiveness was inconsistent, often making me wait a few seconds just to check the time.
The voice assistant was hit-or-miss, with a success rate of only 20%.
Despite its sleek and comfortable design, the battery life was disappointing, needing frequent recharges even with minimal use.
Notifications became a tedious task, requiring multiple swipes to view or dismiss. The display had noticeable distortions, compromising the viewing experience.
Overall, the TicWatch E2, though promising, falls short of delivering on its promises.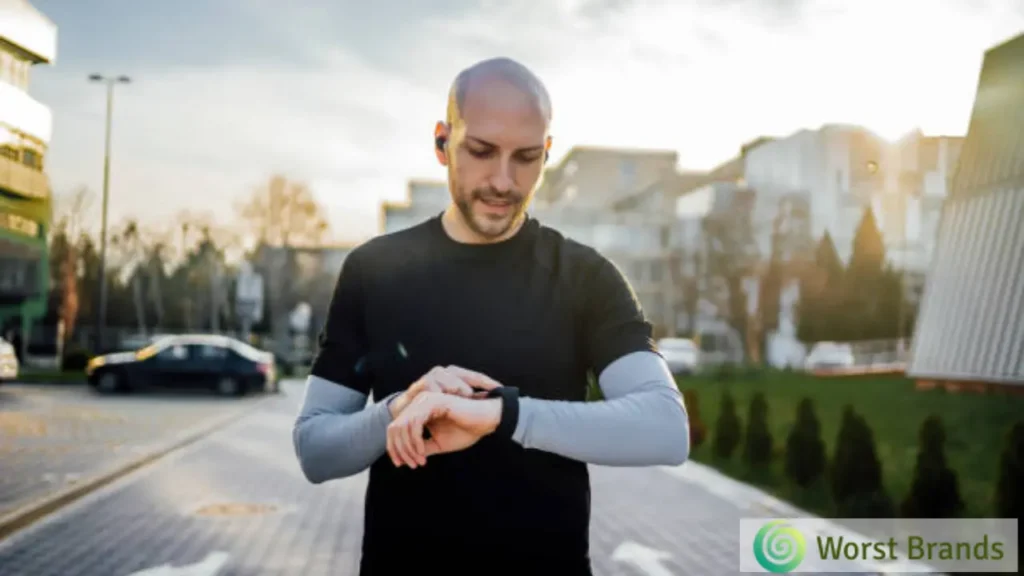 What Makes a Bad Smartwatch?
When choosing a quality smartwatch, it's essential to know the pitfalls to avoid. So, what exactly makes a subpar smartwatch? Let's discuss the key indicators.
Weak Battery Life
A smartwatch's primary function hinges on its ability to remain powered throughout your day. A device that can't last until your evening downtime is more of a liability than an asset.
Imagine the inconvenience of your watch dying during an important workout or, even worse, during a crucial meeting where you rely on it for notifications.
A powerful battery is the cornerstone of a reliable smartwatch.
Slow Interface
Speed is essential. A lagging or freezing interface hampers the convenience a smartwatch is supposed to offer.
Lacking Features
While not everyone is hunting for the latest high-tech gadget, there are certain foundational features that every smartwatch should offer.
Be it fitness tracking, notification management, or customizable interfaces, a good smartwatch should cover these bases at the very least.
A device lacking these can quickly feel outdated and restrictive.
Compromised Build Quality
Durability matters. Smartwatches, by design, are exposed to daily wear and tear.
These devices should be built to withstand common challenges, from accidental bumps against door frames to exposure to elements like rain or dust.
A smartwatch that easily scratches, dents, or malfunctions can be both a financial and functional drain.
Overpricing
A high price should reflect high quality. Overpriced watches that don't deliver are not worth the investment.
Final Words
When diving into the world of wearable tech, being informed is essential. As with all tech products, like phones and drones, due diligence can save you from a lot of regrets.
While many offer impressive features, some of the worst smartwatches fall short in practicality.
Look beyond just design; consider performance, battery life, and software integration.
A smartwatch should enhance your daily life, not complicate it. Do your research, and pick a functional and reliable device.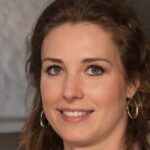 Crystal Hafley is a dedicated writer and content creator for WorstBrands, where she specializes in writing insightful reviews about kitchen appliances and fashion products.
With her expertise, Crystal provides readers with accurate and reliable information to help them make informed decisions about the brands and products they use every day. When she's not researching or writing, Crystal enjoys cooking and exploring the latest fashion trends.