WorstBrands.com is a participant in the Amazon Services LLC Associates Program, an affiliate advertising program designed to provide a means for sites to earn advertising fees by advertising and linking to Amazon.com
The cheap headphones will only simulate game sounds, but a good headset will highlight important noises and provide vibrant sounds.
To have an excellent gaming experience, you must stay away from the worst gaming headset brands.
But, there are hundreds of headset options on the market today at affordable prices, and finding a good pair of headsets can be difficult.
So, before buying a new headset, check out our list of the bad gaming headsets in 2021.
List of 5 Worst Gaming Headsets to Avoid
Our expert review team used many expensive and cheap gaming headset models.
We have compiled a list of the worst gaming headset brands based on their performance, sound, comfort, quality, price, and other vital features.
Here is our list of gaming headset brands to avoid.
| S. No | Brand | Our Ratings |
| --- | --- | --- |
| 1 | Logitech G935 – Wireless | 2 |
| 2 | Sennheiser gsp 670 – Wireless | 2.5 |
| 3 | Fantech HG15 Captain | 2.5 |
| 4 | Tritton AX Pro | 3 |
| 5 | Unknown Cheap Headset brands | 2 |
1) Logitech G935 – Wireless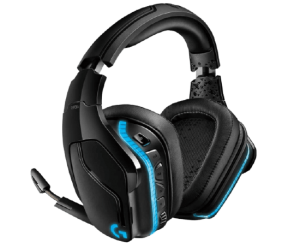 Logitech is famous for producing the most innovative gaming accessories. It is a reliable and trustworthy brand on the market.
Despite their good reputation, they are also not immune to making the worst gaming headset.
The wireless G935 model from Logitech does not meet the quality that a gamer would expect.
The Logitech G935 has an amazing sound, but it falls short in some ways.
Reasons to Avoid
The design is outdated
RGB is pointless and wastes a lot of battery life
The headset's volume wheel and macro buttons are loose
The microphone doesn't work well
The battery life is awful
2) Sennheiser GSP 670 – Wireless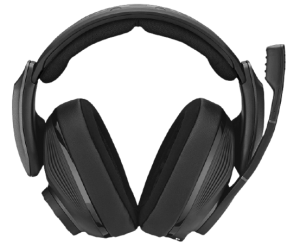 Sennheiser is a well-known German brand and produces one of the most durable gaming accessories.
However, the Sennheiser GSP 670 has failed to satisfy its users.
There are a few points against this model that you need to know before making a purchase.
Reasons to Avoid
The layout of the frame is terrible
The earpads are too tight and cause sweaty ears
Not very comfortable for long gaming sessions
It is bulky due to its needless features
The microphone quality is poor and causes distortion
You may like to know: Advantages and disadvantages of video games
3) Fantech HG15 Captain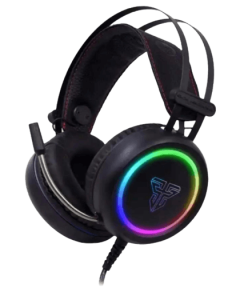 The Fantech HG15 has various premium features like 7.1 surround audio with software, flexible mic, RGB backlit, and more.
Yet this headphone fails to satisfy its consumers for several reasons.
In short, it is a headset with a gaming look, but its performance is not suitable for gaming.
Reasons to Avoid
Lacking comfort level & good sound quality
Sound configuration through software requires a lot of time
However, the sound is clear but with a low bass
The headset is so tight and doesn't allow ears to breathe, which may cause discomfort after a long gaming session
4) Tritton AX 720
The Tritton AX 720 is another well-known gaming headset choice.
It is famous for its superior sound quality because of the eight built-in speakers in the headset.
However, there are several issues with this headset that you must know before counting on this brand.
Reasons to Avoid
The microphone feels flimsy and fragile
Earpads are so tiny, and they hardly fit
It will start hurting your ear after wearing more than an hour
Microphone quality is poor and causes excessive background noise
It also has a heat build-up issue
5) Unknown Cheap Headset Brands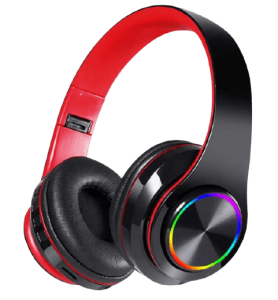 Apart from the known brands, there are a number of low-profile headsets available on the online marketplace.
The name of these brands would be unfamiliar to you. You can easily buy it for a meager amount.
The majority of these headphones are mass-produced in China. They are manufactured in a low-quality manner by local makers.
You will face several issues with these gaming headsets.
Reasons to avoid
The sound quality is bad
A lot of audio distortion
The microphones are terrible and often get disconnected
They are very uncomfortable to wear and can cause headaches
Easily get heated
Poor overall build quality
Frequently Asked Questions
---
Conclusion
Finding the worst gaming headset is just as important as avoiding the worst gaming mouse, worst gaming keyboard, or worst Xbox console.
After all, the headset you carry determines the sound of your virtual world and how you interact with your friends.
In today's market, there are hundreds of gaming headset brands available. Some or good, and some are very poor.
So, choosing the right headset that fulfills your requirements is really tough without knowing about bad gaming headsets.
However, the choice is dependent on individual preference. So, we have shared our experience with the above-mentioned brands and their models to help you make the right decision.
Furthermore, read the reviews and do as much research as you can before finalizing a specific headset brand.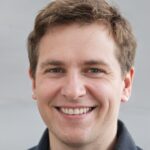 Steven Settles is a professional content writer with over 7 years of experience in writing for different niches, including brand reviews, technology, fitness, and more.
Currently, he is working as a content writer for WorstBrands, where he provides insightful reviews of different products, including home appliances, outdoor gear, fashion, and kitchen products. In his free time, Steven enjoys traveling and exploring new places.