The worst gaming chair is not only uncomfortable to sit in, but it can also cause back pain. Many reports have shown that a significant number of people suffer from back issues as a result of prolonged sitting in a chair.
So, investing in a quality chair will make your playing time more enjoyable and relaxing, and that too without any back problems.
Before buying a new chair, have a look at our list of the worst gaming chair to avoid in 2022.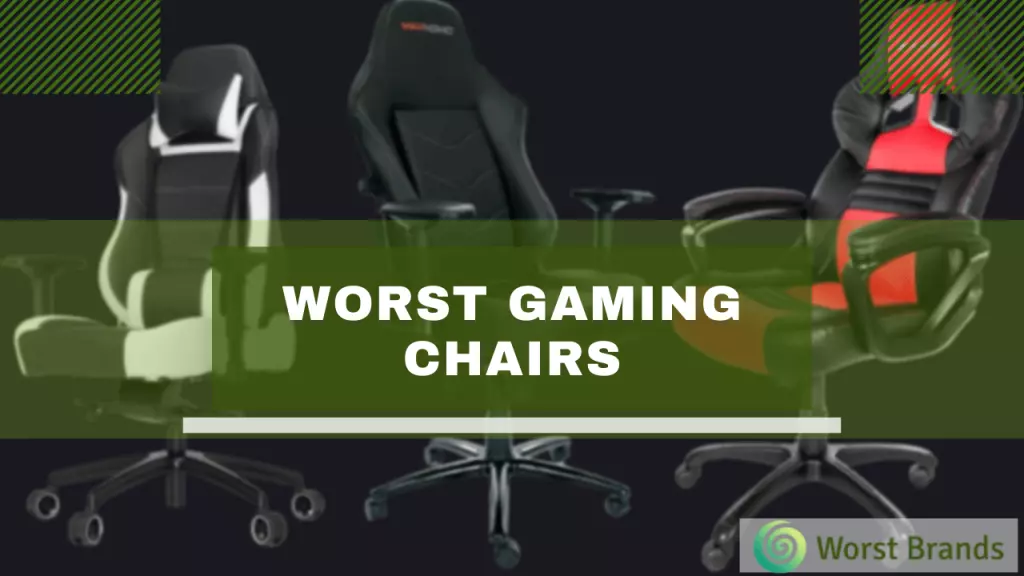 Worst Gaming Chairs
In today's market, there are a number of gaming chair manufacturers with almost similar features. So, just looking at the chair description isn't enough while buying a gaming chair.
Let's face it, the majority of the chairs are mass produced in China from low-cost materials. These manufacturers then sell the chairs online on various top e-commerce websites at higher rates.
Our team has selected the gaming chairs with the most negative reviews to help you make the right choice.
Here is our list of the worst gaming chairs to stay away from.
1. Vertagear PL6000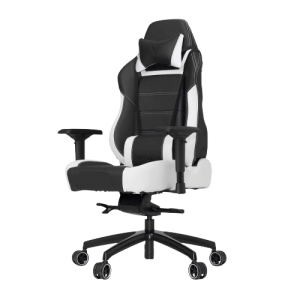 The Vertagear PL6000 is an expensive gaming chair. The top-quality PVC leather is used on its seat. It offers color options, which enhances the physical aesthetic of the chair. So, what makes this worst?
Reasons to avoid
After usage of several months, it starts making a creaking sound. Even a slight movement with your chair while video recording or writing will annoy you because of the creaks.
The Comfort level on the chair is one of the most discerning points. Although the PVC leather is quite durable, it doesn't have proper breathing space. You will notice heat buildups very fast for a longer sitting, especially in the summer.
The backrest is too flat and has no proper lumbar support for your back. When you lean back, there is a little gap that makes you uncomfortable.
2. Arozzi Monza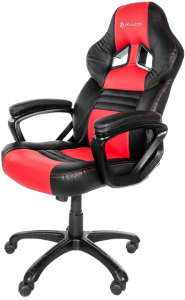 Arozzi Monza is an expensive racing-style swivel chair. It can intrigue anyone because of its beautiful outer appearance. But is it really worth spending a huge price on this gaming chair?
Reasons to avoid
The first thing that makes this chair horrible is its foam. It folds down flat in a short time. In the beginning, you will get a good comfort on it, but it will be gone after 3 to 6 months.
The armrest's leather quality is inferior, and it starts wearing and tearing in a short time.
The suspension of the chair is not good either. It will become flat, and you won't be able to adjust it once broken
The seat brackets are also very poor and make the chair uncomfortable.
3. Maxnomic Leader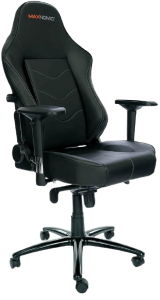 MAXNOMIC Leader is one of the most expensive chairs on the market. It is designed to improve body posture and provide overall comfort while maintaining a visual appearance. So, what makes it worst?
Reasons to avoid
The chair is hard as a rock because of the firmness of the cushion. Also, is no padding in the back of the seat cushion
The built-in lumbar support is poor, which makes sitting uncomfortable for long hours and can cause you a bad back pain
The chair is too tall, and your feet might be dangling in the. However, it might be perfect for a guy over 6 feet.
Another issue with the chair is that the leather is a grease magnet.
It is susceptible to grease marks, no matter how much you care.
Well, these were the 3 worst gaming chairs that you should avoid. However, if you want to know Why Are Office Chairs So Expensive? Check out our comparison.
Frequently Asked Questions
What gaming chair does PewDiePie use?
PewDiePie is using the Clutch Throttle Series (PewDiePie Edition). This edition comes in black color with the PewDiePie logo at the backrest.
What gaming chair does Ninja use?
Ninja uses a custom Maxnomic Pro gaming chair for several years. It is a racing-style chair for a slim fit with bladed edges.
What gaming chair does TFUE use?
While gaming and streaming, Tfue uses the Maxnomic Commander S. It is a customizable chair with PU leather at a reasonable price.
Final Words
Most gamers are so focused on graphics cards, screens, processors, and cases that they often overlook the most critical component: the chair. A perfect chair doesn't make your playing enjoyable, also take care of your back health.
The Vertagear PL6000, Arozzi Monza, and Maxnomic Leader are the worst gaming chairs on the market that you need to avoid.
Also, stay away from the low-profile gaming chairs on the market. Although you can save a few bucks, you will find it difficult to sit for longer durations.
These low-profile chairs are of poor quality and are not worth purchasing.
Before making a purchase, make sure to check the product feedback and the vendor's reputation.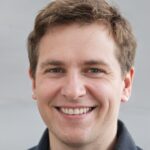 Steven Settles is a professional content writer with over 7 years of experience in writing for different niches, including brand reviews, technology, fitness, and more.
Currently, he is working as a content writer for WorstBrands, where he provides insightful reviews of different products, including home appliances, outdoor gear, fashion, and kitchen products. In his free time, Steven enjoys traveling and exploring new places.