There is something magical about a hot cup of tea that cures your headache and helps you recover energy after a hard day at work. So, it doesn't surprise us that it is the second most-consumed drink globally.
But, have you ever wondered what lies in that mug of tea that you were having just a few minutes ago? Of course, you haven't.
But it might surprise you that the mug in your hands does not only contain tea; it might contain fluoride and pesticides, leading to cancer. So it is better to be careful.
If you are wondering how to stay away from tea with such harmful ingredients, we have got you all covered.
In this article, we will tell you about the 10 worst tea brands to avoid, and as a bonus, you will also get to know about some of the best tea brands.
So, get ready to be swamped by a few of the bad tea brands in the market.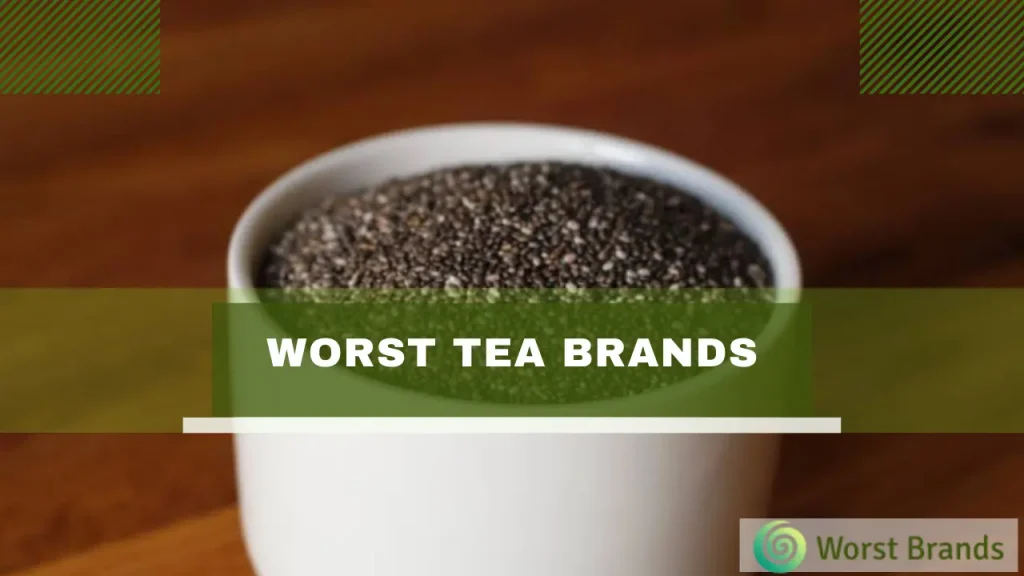 Related: Worst Coffee Brands
How To Identify The Worst Tea Brand?
The worst tea brand is the one that doesn't offer a strong taste and is overloaded with pesticides. Any good tea brand will offer a robust taste and be marked safe by CBC from containing illegal levels of pesticides.
So, the best way to identify a bad tea brand is:
Read Reviews.
Check for CBC listings of tea brands with illegal levels of pesticides.
Compare prices and reviews of other brands.
Take a look at the labels on the packaging.
Look for how eco-friendly their product and packaging are.
List of Worst Tea Brands to Avoid
As per our team of experts, King Cole, Uncle Lee's Legends of China, Lipton, Celestial Seasonings, Teavanas, Red Diamond, Tetley, Twinings, Talbott tea, and Typhoo are some of the worst tea brands to avoid.
Because they do not offer a rich taste, contain pesticides, cause acid reflux, aftertaste like chemicals, and exhibit false advertising.
Let's dive deeper to know more about these brands and why you should avoid them.
1. King Cole
King Cole tea brand is one of the most famous tea brands by G.E.Barbour. Despite its popularity, it has been criticized for many reasons. Let's have a look at those reasons.
Their tea bags, especially the "Orange Pekoe Teabags," have disappointed tea lovers. There's no reason people would not complain about a product that tastes like chemicals.
Their products also have Monocrotophos, an insecticide known to be absorbed into the human body through inhalation or ingestion and by the slightest exposure to skin.
Furthermore, their loose-leaf claim is not well received either. People say their loose-leaf product is not the slightest bit flavorful or enriched with aroma as it should be. CBC marketplace reported that their products even contain pesticides.
Reasons to Avoid:
Low-quality products
Taste like chemicals
No potent strength
Includes insecticides
Loose-leaf products are not meeting their requirements
Contains pesticides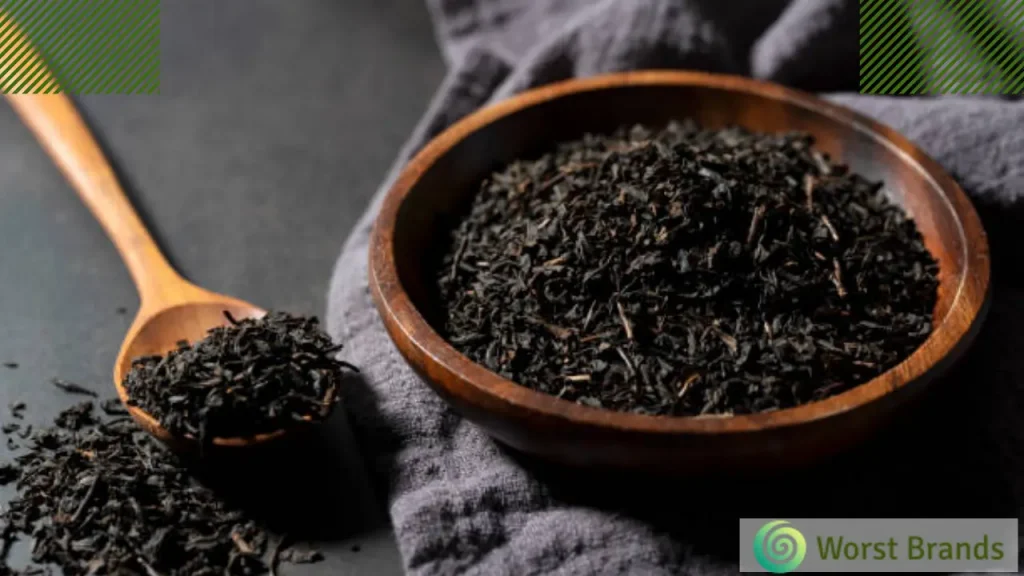 2. Uncle Lee's Legends of China
Green tea is beneficial for increasing fat burning and reducing the risk of cardiovascular diseases. However, this doesn't imply that all green teas are worth your hard-earned money.
Uncle Lee's jasmine green tea is a horrible product. It is the aroma less tea and has a very bland taste. Understandably, green teas are not known to be rich in flavors, but that doesn't mean gulping tinted water in the name of green tea is acceptable.
Moreover, this brand has the highest percentage of pesticides. Their products have 22 pesticides, and many were in illegal quantities. A contaminated ingredient list like Bifenthrin is undoubtedly a bummer!
Furthermore, customers complained about the tea bags being bleached. There have been concerns regarding bleaching substances transforming into carcinogens once soaked in water.
Give this one a miss, and look out for some other brand that doesn't take a toll on your health,
Reasons to Avoid:
A less potency white tea
Aroma less
Highly contaminated with pesticides
Bleached tea bags
3. Lipton
It is owned by Unilever and is sold in over 150 countries. But does it rule over the hearts of tea enthusiasts? Well, No. Tea lovers seem utterly upset about the grassy taste in their updated products.
Despite being loyal to the brand for several years, they say they can't tolerate the awful taste.
Some consumers mentioned how they now have to use more products to make the same pitcher of tea. Suffice to say, Lipton has lost the mighty strength they once had.
You can quickly notice it by looking at the dull brown tea that previously used to be rich brown.
On the other hand, the public is enraged about their teabags breaking upon putting them in hot water. They claim it only happens to them when they use Lipton.
Furthermore, many voiced their complaints about not receiving individually wrapped tea bags. They couldn't be unhappy about the mylar sleeve packaging.
Reasons to Avoid:
Problem opening the tea packaging
Horrible taste
Less strong tea
Teabags break upon adding hot water
No individually wrapped tea bags
4. Celestial Seasonings
Celestial Seasonings offer a wide range of options from black tea to cold brew iced teas and green teas to herbal teas. Plus, their wellness teas have been a hot topic too.
But, do they fulfill the customer demands? Not really. It has been reported that their wellness tea resulted in allergies in many tea lovers. People developed running nose and dizziness upon its consumption.
Plus, many people are upset about the unexpected rise in their prices. After all, nobody could tolerate the added burden of high prices to spend on something as regular as tea.
Not just do the prices lead to public disapproval, but some of their ingredients have been known to cause serious illnesses. Tilia flowers are associated with cardiac damage, and Tannin in blackberry leaf can lead to stomach aches.
This one surely is a miss, just like a bad fermented tea! After all, what's there to consider in a brand that is so problematic for health?
Reasons to avoid:
Overloaded with pesticides
Flavorless
Causes allergies
Unexpected rise in prices
Troublesome ingredients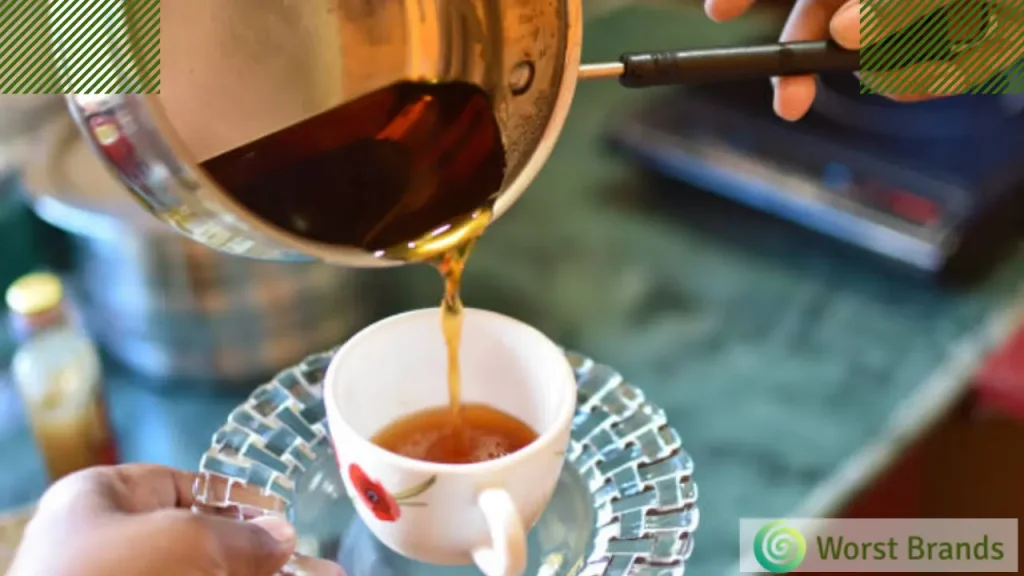 5. Teavana's
First launched in Atlanta in 1997., Teavana has been through some significant setbacks. Their downfall has been linked with Starbucks closing its Teavana stores. Although, Starbucks still offers some Teavana tea at its stores.
Their "Monkey Picked Oolong" contained 23 pesticides that we all know are carcinogenic. Plus, 77% of products didn't meet European Union's Import standards.
Tea enthusiasts complained that their products were minor in quantity considering the high price. Not just the quantity, but they didn't even offer the rich flavor they once did. Some even compared the taste to plastic. What a shame!
There have been instances when people experienced acid reflux after drinking their tea. Their worst fear of getting acidity from tea just came true.
Another disgusting observation about Teavana tea is that we noticed dried worms floating on top of the tea. This is as gross as it gets.
Reasons to Avoid:
Endosulfan present- leads to infertility.
Doesn't meet European Union Import standards
Not cost-effective
Cause acid reflux
Worms floating on top of the tea
6. Red Diamond
Red Diamond is one of the three oldest tea companies in the US. They claim they have had five generations committed to this passion, so now they have mastered the craft. Let's burst their bubble with our research.
Hundreds of customers were flabbergasted after noticing mucus-like substance floating in their teacups.
The customers further clarified that this happened even before the products expired. So, the brand can't even blame the expiration date.
Consumers are often complaining that the tea tastes like chemicals, especially kerosene. You sure don't want to torture your taste buds with this taste.
Also, their sweetened options are not the healthiest choice out there. They contain about 4.5 tsp of sugar per serving. On the other side, the unsweetened options raised multiple questions too.
They contain controversial artificial sweeteners and no antioxidants to maintain our health.
Reasons to Avoid:
Contain Orange B – harmful additive.
Molds present
Taste like chemicals
Unhealthy sugary tea
No antioxidants in bottled tea
7. Tetley
It is the largest tea company in the UK and the third-largest tea-bag brand globally. There's a whole lot of customer experience to discuss, though.
Tetley has been super famous for its black tea, but recent reviews say their tea tastes like cardboard. They even mentioned that it's so flavorless that you could drink stagnant water and feel no difference.
Some tea snobs even complained that they received their orders with a lot of tea dust. This sure is not very tasty.
We also experienced poor quality ourselves. They tore apart as soon as we dipped the tea bags in water. The cheap quality is not expected from such a famous brand.
Additionally, the tea bags are made of plastic. It has been taken into notice by the consumers as they don't support products that are not biodegradable.
Reasons to Avoid:
Chemical odor
Lesser quantity for the same price as before
Not very delicious taste
Tea dust
Tea-bags tear apart
Non-eco-friendly
8. Twinings
This brand came into being when Thomas Twining spotted tea's potential as a beverage. He introduced tea and coffee to his brand, but most sales came from tea. However, did this brand stay true to its vision of serving the best tea?
Their Earl Grey version was a big flop. It failed to give the classic Earl Grey taste, and people had to dump the brand.
Nobody wants to spend money on a weak and bland tea! Plus, it got a D rating when tested for contaminants.
Another major grievance by customers was their false advertising that referred to some tea varieties as spicy. But, it didn't even have the slightest hint of cardamom or cinnamon.
Reasons to Avoid:
Lead to gastric acidity
Bland taste
Presence of contaminants
False advertising
9. Talbott Tea
After their successful pitch in Shark Tank, Talbot has made quite some waves. But, it doesn't necessarily mean they meet the proper standards.
First and foremost, they have severe malfunctions on their websites. People complained about being redirected for no reason and receiving no confirmation of orders. It must've been annoying.
People frequently complain about Talbott Tea being a bit on the pricier side. With that being said, it doesn't even offer the top-notch quality tea.
Why would someone spend extravagantly for a substandard quality? The taste of the tea sachet isn't as rich and robust as claimed. Make sure to give it a miss!
Reasons to Avoid:
Glitches in website
Higher prices
Not very promising taste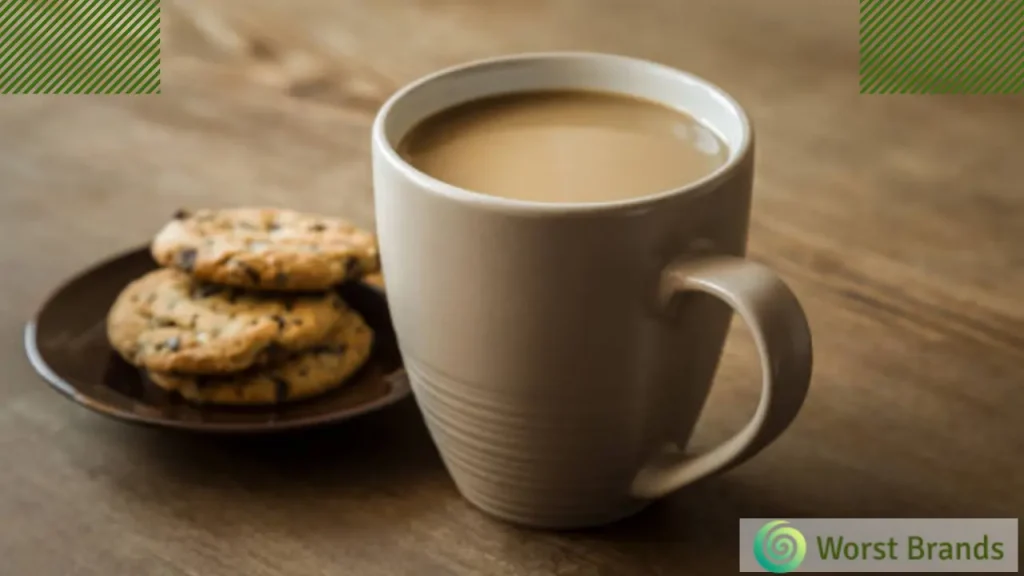 10. Typhoo
Typhoo has caught a lot of attention due to its unique name. It not only has a one-of-a-kind name but is also the first brand to be sold pre-packaged.
Now let's talk about the taste it brings to the table. Tea lovers state that they loathe the fish-like undertaste it offers. Any person who'll consume that will puke for sure.
Furthermore, they are criticized for the horrible shipping too. Boxes get crushed on the way, and most of the product is lost. Save your money from being wasted!
We tried their "Gold Premium Tea Bag." It offered an even weaker taste than their regular tea. This brand is an accurate depiction of false advertising.
Reasons to Avoid:
Sub-par packaging
Fish-like undertaste
Worst shipping
Not a very robust taste
3 Premium Tea Brands (Our Choice)
We know slurping on a warm cup of tea in the morning or dozing off with iced tea in summer is a form of self-care.
Fear not, friends; we'll not let you sulk in a corner due to not finding the proper tea for yourself. Now that you know which tea brands to avoid, here are some recommendations.
1. T2
T2 is a gift from heaven. We are not just saying it for its sake, as it offers all the goodness there can be in a mere cup of tea.
They cater to all the taste preferences with their wide variety. Tea lovers can't stop swooning over flavors like Caramel Brownie to Creme Brulee.
Their tea is gluten-free and gut-friendly. T2 products contain Nettle Leaf and Lavender, proven to reduce inflammation and keep blood sugar levels in check.
What Do We Love?
Preservative-free
Caters all taste preferences
Gut-friendly
Keep blood sugar levels in check
2. VAHDAM
This made-in-India brand right here will leave you starry-eyed for sure. Vahdam is India's first-ever "Climate Neutral & Plastic Neutral tea brand." When a brand is good for the environment, it makes us swell with satisfaction.
Their Himalayan Green tea is a treasured product considering the right amount of antioxidants and low caffeine content.
You don't have to worry about skipping tea when you are just about to hit the bed.
It's not just the ordinary public who loves this brand; as Ellen DeGeneres and Oprah mentioned, they enjoy using Vahdam.
Why Do We Love This Brand?
Packaged within days of the harvesting procedure
1% of the revenue is donated to farmer's children
Environment-friendly
Presence of antioxidants
3. The Republic of Tea
Hundreds of reviews on Amazon are vouching for their "Get Relaxed Tea ."People say it works like a dream to help them unwind.
Some even mentioned it as part of their nighttime routine since it helps them fall asleep quickly.
Moreover, their teas are certified organic and are grown sustainably. They even include unbleached bags and packaging free from staples. You should already add this one to your list to buy next.
Their iced teas are free from sweeteners. Safe to say, nothing beats a brand that supports healthy living.
Why Do We Love It?
Reasonable price point
Striking flavors
Help people with insomnia fall asleep quickly
Unbleached bags
Unsweetened iced teas
Conclusion:
"Sometimes, all you need is a good cup of tea." This can't be any more true since there is something about a steaming hot cup of tea that uplifts your mood instantly.
In the light of this saying, we hope our article brought you a step closer to getting that good cup of tea.
So, tea lovers, keep the best brands mentioned above in your mind. If there's any query, feel free to ask us, as we'll be glad to answer all your questions.
Some other brands to avoid: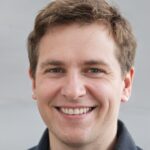 Steven Settles is a professional content writer with over 7 years of experience in writing for different niches, including brand reviews, technology, fitness, and more.
Currently, he is working as a content writer for WorstBrands, where he provides insightful reviews of different products, including home appliances, outdoor gear, fashion, and kitchen products. In his free time, Steven enjoys traveling and exploring new places.