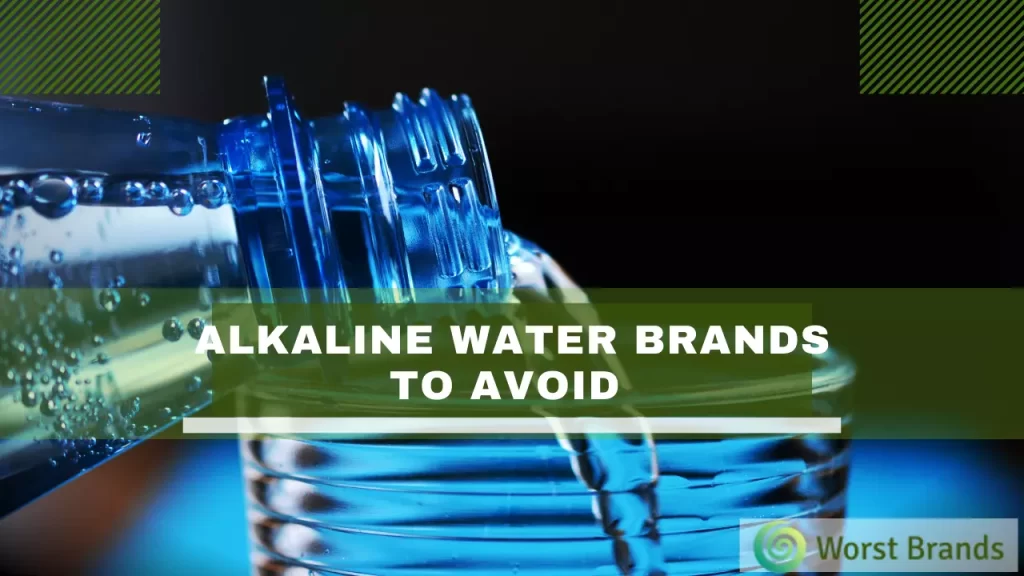 Alkaline water has a higher pH level than regular drinking water and regulates the body's pH level. According to a study done in 2012, naturally carbonated artesian-well alkaline water deactivates pepsin, thus eliminating the chances of acid reflux.
From 2012 to 2017, alkaline water sales in the United States increased at a rate of 60.7% annually. Also, in 2017, the global market value of alkaline water was 631 million U.S. dollars.
But how sure are you that the bottled water you bought from grocery stores the other day is clean and bacteria-free? All disposable water bottles contain Bisphenol A, which causes immunity, reproductive, and neurological problems.
However, this is not the only reason to avoid alkaline water bottles. There is much more to it.
Therefore, we are here to tell you about the worst bottled water brands so that you will not face any difficulty in finding the best ones.
Our list of alkaline water brands to avoid includes Propel, Nestlé Pure Life, Real Water, AquaHydrate, Voss, Penta, and Dannon Spring Water.
Some of the names may surprise you but we will let you know the reasons why we have added them to our list.
Related:
What Is Alkaline Water?
Alkaline water is water that is at a pH of above 7. Unlike acidified or acidic water, the pH of alkaline water will not change throughout the day. It is always acidic or alkaline.
Do Alkaline Water brands matter?
Alkaline water is nothing but water with a specific pH level. It is recommended by many doctors as a healthy alternative to regular tap water.
But the quality of the water matters, since most bottled alkaline waters contain very little minerals and are very hard to digest.
Therefore, it is important to make sure that the water you are buying is pure enough to be consumed without any side effects. You should also find out which type of water works best for you, whether it is reverse osmosis or distilled water.
List of Worst Bottled Water Brands
Now without further ado, let's have a look at which water is alkaline and which is not.
1. Propel
Launched in 2002, Propel claims that its water is perfect for fitness freaks and those who want to maintain their general health as it contains antioxidants, electrolytes, and vitamins.
However, seeing the number of artificial sweeteners used in a Propel bottle, we doubt it is appropriate for you to consume this if you want to stay fit.
Moreover, it also contains preservatives and sodium, which are pretty harmful to health if taken in large quantities. Because a person should drink eight glasses to stay hydrated, you'll be risking your life if you drink Propel.
The list of ingredients at the back of a Propel bottle is so long that you might cross-check that you are looking at the ingredients of a water bottle.
2. Nestlé Pure Life
You might be pretty familiar with the second brand on our list. Founded in 1998, Nestlé Pure Life is one of the oldest brands. Nestlé is the world's largest alkaline water brand, common in every household.
But why have we listed it among the worst alkaline water brands? The brand, compared to others, is not fully bad. However, this namesake of Nestlé could do much better.
Based on a study done in 2018, Nestlé Pure Life was among the 259 water bottles containing a large number of microplastics.
Nestlé Pure Life was on top with a total of 10,000 microplastic particles per liter. Microplastics in water can cause cancer. It gives us an edge to add this brand to our worst bottled water list
3. Real Water
In May 2020, 5 people suffered from acute non-viral hepatitis illness. And all those cases were linked with using Real Water. It led the FDA to investigate Real Water's bottled water.
The report released in June 2021 has failed to meet preventive controls to control food hazards.
Some other health problems were also linked with the use of Real Water, such as liver failure, nausea, fever, fatigue, and vomiting. The CEO of Real Water, Brent Jones, has apologized for these cases.
Moreover, a woman in her 60s also died using this brand's alkaline water. Real water is facing many lawsuits and has ceased operations for a while.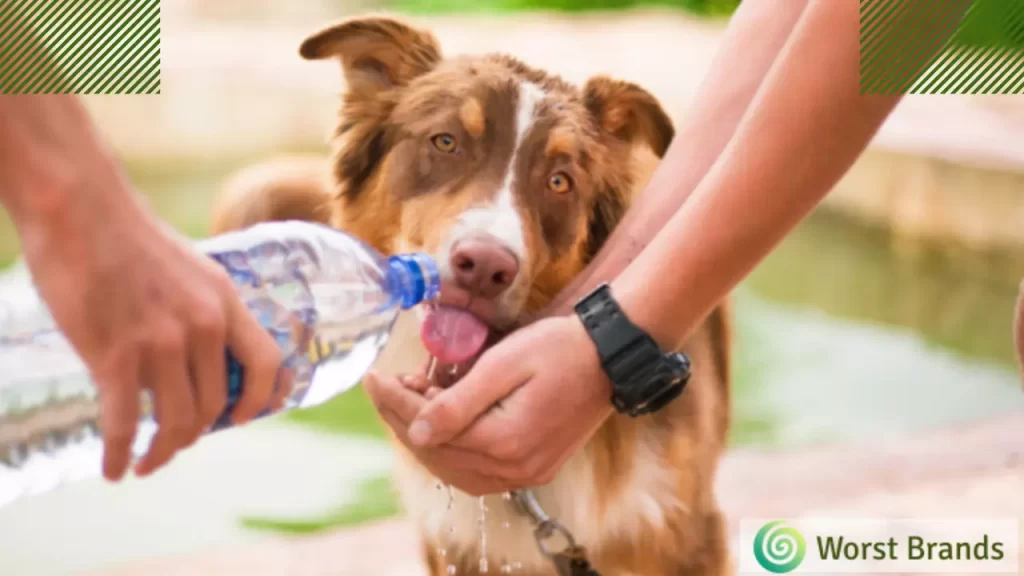 4. AquaHydrate
The next brand we will tell you about is AquaHydrate. It was founded in 2016 and claimed to offer a balance of electrolytes, alkalinity, and trace minerals to support well-being.
It is accused of using tap water and selling it as alkaline water. Although the company is not investigated by the FDA yet, there might be something that caused the rumor to fly.
Moreover, the brand claims that its water has a pH level of 9; however, those who have tested AquaHydrate say that the pH level is 6-7. In addition, according to many consumers, the water tastes terrible.
Few have complained that the water has salt in it, which sounds absurd. There shouldn't be any salt in water as it doesn't quench thirst and makes you even thirstier.
5. Voss
Launched in 1998, Voss is a Norwegian-based water bottle company known for the sleek and beautiful exteriors of its thick glass bottles.
This high-standard quality and modern elegance in their water bottles have made this brand one of the most recognizable water brands.
Then why are they calling it one of the worst fashion brands? First of all, they are costly, and secondly, they taste as if you are drinking burning chemicals.
Anyone who buys Voss once would never drink it again. Moreover, it is unbelievable that people have survived after drinking these water bottles.
6. Penta
Founded in 2005, Penta is the next brand on our list of the seven worst water brands. The brand has a meager amount of TDS or total dissolved solids. Moreover, the brand's claims are a little bit scratchy. Let's tell you why.
If you look at a Penta water bottle, you will see that it has mentioned its pH level to 7-8. However, on its website, you'll know that it claims that its water has a pH level of 6-7.
And what's more shocking is that when someone tested the pH level, it showed a pH of 5.9. Now, what exactly is the pH they want their water to have?
7. Dannon Spring Water
The last brand on our list is Dannon Spring water but does it taste fresh like spring water? If you just came home tired and are looking for water to quench trust, this might be a good option. However, that is all you can get from Dannon
The reason to include this brand here is that there is no specific information about this brand being beneficial. You can drink tap water if you need water to drink. Why would you spend money on a brand no one talks or knows about?
So, these were the companies you should stay away from the next time you go to alkaline water. Now that you know about the alkaline water brands to avoid, you might be wondering if there is any good alkaline water brand left to buy from.
Well, don't worry. We have also brought you three of these best alkaline water brands. Let's have a look. Shall we?
Watch this Doctor OZ video to see if alkaline water is right for you.
Most Reliable Alkaline Water Brands
When there are so many bad alkaline water brands to choose from, it might be tough to choose the ones that are trustworthy. Therefore, we will tell you about the three reliable alkaline water brands. Here is the first one
1. Dasani
Launched in 1999, Dasani was created by the famous Coca-Cola Company. Dasani says that it contributes to reducing the environmental impact by creating 30% of their water bottles from plant materials. By doing so, they are" reducing their footprint on the planet."
Dasani offers one of the cheapest water bottles in the market right now. The bottles are very clean and have a very modern and appealing look.
2. Icelandic
Founded in 2004, Icelandic is one of the best alkaline water sellers. Unlike other brands, its water is naturally alkaline. It means that it doesn't pass its water through multiple non-natural means. Moreover, Icelandic water bottles have a pH level of 8.4.
Consumers have praised the fresh, crisp, and Icelandic. If you don't like plain water, Icelandic has a wide range of flavors such as Elderflower, Tahitian lime, and Sicilian lemon. The best part about the alkaline water brand is that it is certified carbon neutral.
3. BODYARMOR Sports Water
BODYARMOR is a New York-based water brand founded in 2011. It is a subsidiary of the famous Coca-Cola company. Compared to other alkaline water brands found in the market, BODYARMOR, with a 9+ pH level, is one of the most alkaline waters.
Despite being more alkaline, this brand still sells one of the cheapest alkaline water bottles.
If you need alkaline water bottles to carry to your morning jog or gym session, then this brand is a great choice. Although the brand water is not naturally alkaline, it still tastes good.
Benefits of Alkaline Water: Myth or Reality?
There are a lot of benefits of alkaline water. It is a drink that is high in minerals and nutrients, and it has been shown to have many health benefits. But can all these benefits really be true?
In addition, do you know which benefits alkaline water can provide for your body?
Here are some of the most common benefits of alkaline water:
1. Better Digestion:
Many people say that drinking alkaline water helps digestion. You may think that your stomach will digest the food better if you drink alkaline water instead of regular tap water.
Next time you are hungry, drink some alkaline water. Watch how your stomach reacts. If your stomach doesn't feel better after drinking alkaline water, then you probably shouldn't.
If it does, then this is a great sign. It means that the water you drank helped your digestive system function better.
2. Healthy Hair and Skin
Alkaline water is also great for your hair and skin. It cleanses your body, and it leaves your hair soft and healthy. You will notice that your hair is healthier if you drink alkaline water on a daily basis.
On the whole, it is healthier to drink alkaline water than to drink regular tap water.
3. Detoxifies the Body:
One of the reasons that alkaline water is so good for the body is its ability to detoxify the body. When we drink alkaline water, it dissolves the toxins in our bodies.
When the toxins are dissolved, they are flushed out. The toxins that are flushed out of the body are flushed from the body.
4. Good for Bones:
When you drink alkaline water, it strengthens your bones. As a consequence, your bones will be more resilient and stronger.
5. Better Mental Health
People who drink alkaline water tend to have better mental health. They have a more optimistic attitude and are generally happy.
6. Improved Energy:
You probably already know that drinking alkaline water gives you energy. It cleanses your body, and it gives you energy. But you may not know that drinking alkaline water improves your energy.
Alkaline water aids in the absorption and use of nutrients by the body. Because of this, you will have more energy than if you drank regular tap water.
Final Words
Summing up, people have moved a lot towards alkaline water within the past decade. That has led the alkaline water brands to produce more. However, if you are a newbie, finding the best ones won't be easy. Because the market these days is filled with brands that sell plain tap water and call them alkaline.
Therefore, to know about the best ones, it is essential to know about the alkaline water brands to avoid so that you don't waste your money.
So make sure to go through the list above in detail. So, the next time you go to the grocery store to buy water, remember to check every brand.
We hope you found this article helpful. Do tell us if we have missed out on another worst brand.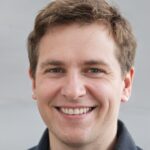 Steven Settles is a professional content writer with over 7 years of experience in writing for different niches, including brand reviews, technology, fitness, and more.
Currently, he is working as a content writer for WorstBrands, where he provides insightful reviews of different products, including home appliances, outdoor gear, fashion, and kitchen products. In his free time, Steven enjoys traveling and exploring new places.