The joy of seeing a part of you grow into an adult is oh-so-amazing. You see your little bundle of joy staring at you with those shiny eyes, and you think to yourself, "I'll do whatever is best for you."
So, as soon as your baby starts over-growing your lap, you look up the food options. You want the best alternative to mother's milk and something that won't hinder their growth; instead, support it. But, we know that it is easier said than done.
Keeping your ease as our top priority, we made sure to curate a guide so that you know about the baby food brands to avoid.
As a bonus, we have added our top picks for your child to savor at the end of this article.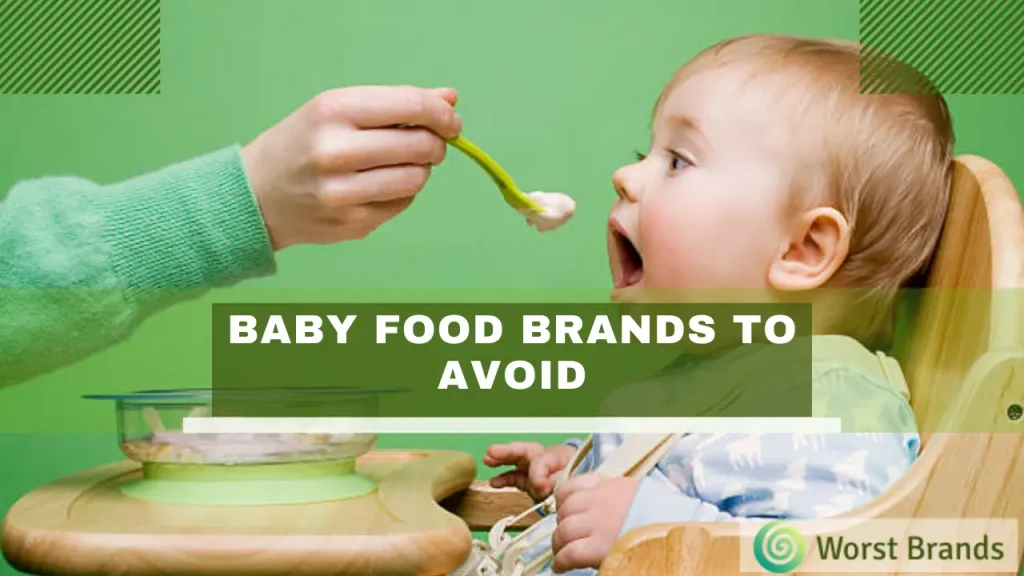 So, without further ado, let's get started!
How To Identify The Worst Baby Food Brand?
The worst baby food brand is the one that is overloaded with toxic metals such as cadmium, arsenic, mercury, and lead. It also offers flavorless food.
Any reputable baby food brand will not contain exceedingly high levels of harmful metals that the FDA disapproves of and offer a rich taste.
So, the best ways to identify the worst baby food brand is:
Check the reviews.
Read FDA's listing of brands that contain toxic metals.
Take a look at the ingredients on the packaging to check for any allergens.
Research about how sustainable the brand is.
Compare the price point of different brands.
List of Baby Food Brands to Avoid
As per our team's research Gerber, Beech-Nut, Sprout Organics, Happy Family, Earth's Best Organic, Parent's Choice, Cerebelly, Plum Organics, and Hole Organics are some of the baby food brands to avoid.
Because they contain toxic metals, are flavorless, cause allergies, include lots of sugar, are not very cost-effective, and have molds growing in them.
Let us now turn your attention to these brands by discussing the above-mentioned deep-rooted issues.
1. Gerber
Gerber belongs to Nestle and offers baby food and other baby product options. But, what do customers and food critics say about them?
The simple answer is that Gerber is not well known for its food quality. It may be popular, but some of the popularity comes from the wrong reasons. Primarily, they got heed due to FDA recalling it for toxic metals in their food. These toxic metals can cause ADHD and autism in babies.
Along with that, some of their products have cornstarch added for thickened consistency. Corn starch can be very problematic for babies and upset their stomachs. Sigh!
Another primary concern is the negligence this brand show towards hygiene. People found hair in their food when they were feeding their babies. Not just that, a piece of rock too was also found in their foods. This is so gross!
In addition, many parents shared they had a major panic attack after finding a thin plastic film in their food, causing their baby to gag. They also shared that their baby started gagging after eating the food.
Garber products have even caused major allergies in some babies. Parents said they had to rush to doctors as they saw rashes and bumps on their babies' skin.
Reasons to Avoid:
Rice cereal has no flavor
Toxic metals present, which lead to recalling by FDA
Cornstarch present
Least hygienic
Complains of finding plastic film
Caused allergies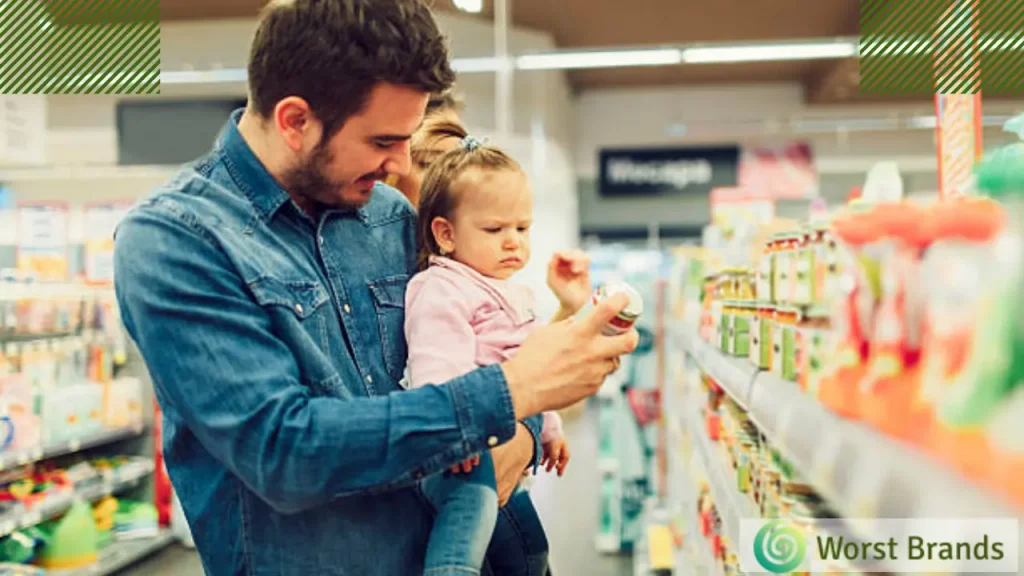 Related: Dog Food Brands To Avoid
2. Beech-Nut
This brand says they conduct 20 rigorous tests to ensure no harmful pesticides and heavy metals are present. They are dishonest with their too-good-to-be-true promises; let's explain why.
Just like the brand mentioned above FDA has called them out on the presence of toxic metals. Heavy metals like Lead and Arsenic were way beyond the limit set by FDA.
It's not even questionable to ditch a brand that can potentially decrease your child's IQ and cause autism.
Consumers further complained that they do not offer a lot of vegetable options. This can be disappointing for those who want to feed their babies some greens.
Moreover, they have single-use lids for their jars. This makes the container useless, and it's not even good for the environment.
Plus, the glass jars are prone to damage during delivery. Many consumers complained of this issue and said they felt as if they were robbed of their hard-earned money when they received broken jars.
Beech-Nut's food has a watery texture, and the meat options have a weird smell. Some people complained that it led to diarrhea in their babies while the expiry date was still far away.
Reasons to Avoid:
People received ten jars instead of the twelve that the packaging said.
Heavy metals present
Less vegetarian options
Single-use lids
Jars break during shipping
Watery texture
3. Sprout Organics
Sprout Organics offers organic and Non-GMO ingredients. Here are some things you should know while considering buying them.
They failed to do so when asked to submit internal policies and test results to prove they don't include problematic ingredients. It shows they disregarded what the Subcommittee on Economic and Consumer policy wanted from them.
Their Stage 3 pouches in Turkey offer a liquid texture and grainy pieces. Not just that, the babies hate how their products smell. Some consumers said the dogs disliked the smell when they offered this food to their dogs. What a disgrace!
Besides, the pouches have almost no meat. This shows their food doesn't meet the iron requirements of babies and depicts their false advertising too.
Salt in their baby food is also a questionable ingredient, as babies can't tolerate large amounts of salt.
Reasons to Avoid:
Couldn't prove their claims
Disgusting smell
Almost no meat
Salt in food
4. Happy Family
Their products are certified USDA organic and include non-GMO ingredients.
Talking about the ingredients, the high amounts of sugar caught our attention. This adds some useless calories for the babies, something no parent wants.
Their products are shipped in plastic bags. It is a letdown for people who want to contribute toward a sustainable future. Is there someone out there who doesn't care about such things?
Customers mentioned that some of the marketing and listing of ingredients made them buy this food.
But, later, they discovered that the food they picked wasn't the one that reached them. They said it was stage 4 food and not stage 2.
Reasons to Avoid:
Mango pouches have a stale and sour taste to them
The high amount of sugar
Plastic bags used for shipping
Stage 4 food was sent to customers instead of stage 2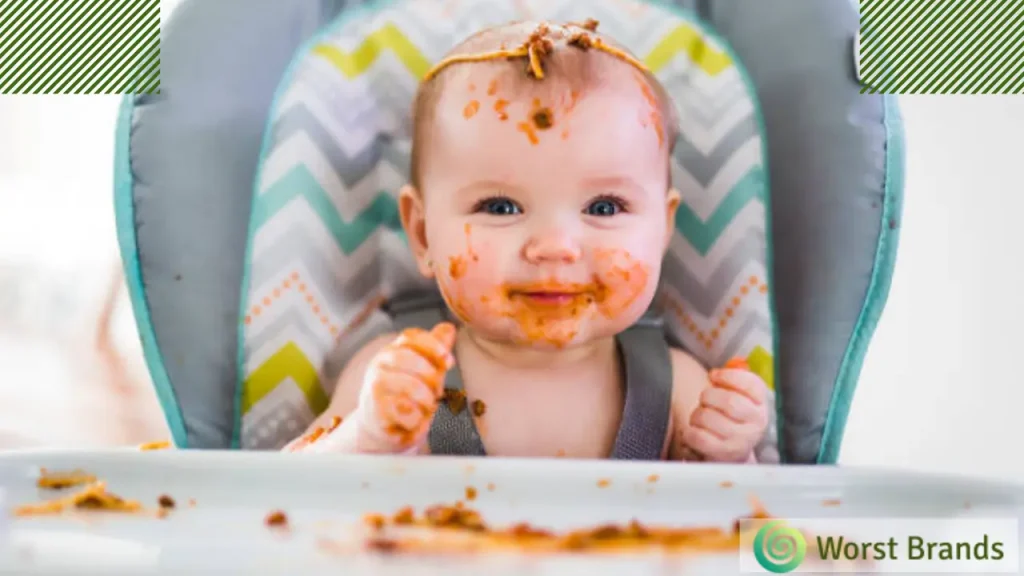 5. Earth's Best Organic
Smart of this brand to assume itself as "Best Organic" because no food critic feels the same way about them.
Despite claiming that their food is organic, they have a chemical aftertaste. The chemical aftertaste is a significant turn-off for adults now; think about how unpleasant it may be for kids. Please give it a miss!
Also, they contain non-organic vitamins. What a shame to market oneself as the best organic and then show true colors like this.
People also say that the product they received was different from the packaging. The packaging said it was made of whole grain, although it wasn't.
Reasons to Avoid:
Heavy on the pocket
Watery texture
Rocks in cereal
Chemical aftertaste
Non-organic vitamins
Doesn't include whole-grain even when it says it does
6. Parent's Choice
It is one of Walmart's largest growing baby brands and offers all the essentials required by parents, from blankets to baby food. Here is what our research says about them.
This one has been recalled for the high levels of toxic metals too. People say they had to stop feeding their babies this food as soon as they found out.
Their little puffs have no flavor at all. People rant that it is the blandest baby food they've ever laid their hands on. The dilution is what leads to no flavor.
They have hardly any ingredient that adds proper nutritional value, but something they have is; a handsome quantity of sugar! Can it get any unhealthier?
Plus, "Little Puffs" contain wheat starch, turmeric extract, and other shady ingredients. A parent's Choice certainly is not something that could suit the little munchkins.
Reasons to Avoid:
High levels of toxic metals
Very diluted products
Lots of sugar
Unsuitable ingredients for babies
7. Cerebelly
Interestingly, this brand is founded by a practicing neurosurgeon to support brain development in babies. Their Peppa Pig pouches had people all ears, but not anymore.
A major turn-off is the flavors they offer. Consumers say they have caused the babies to spit and gag. Not just that, but they also have the most unpleasant smell there can be in baby food. It's almost like torturing the baby with this crap.
On the other hand, the price point is not very competitive either. Consumers say they can buy four pouches of other baby food for the same amount they buy one pouch of Cerebelly for.
The return policy is a scam, so you're left with an awful product that you can't give up to get your money back.
Reasons to Avoid:
Hardened consistency of food
Bland food
Disgusting smell
Not at all cost-effective
Poor return policy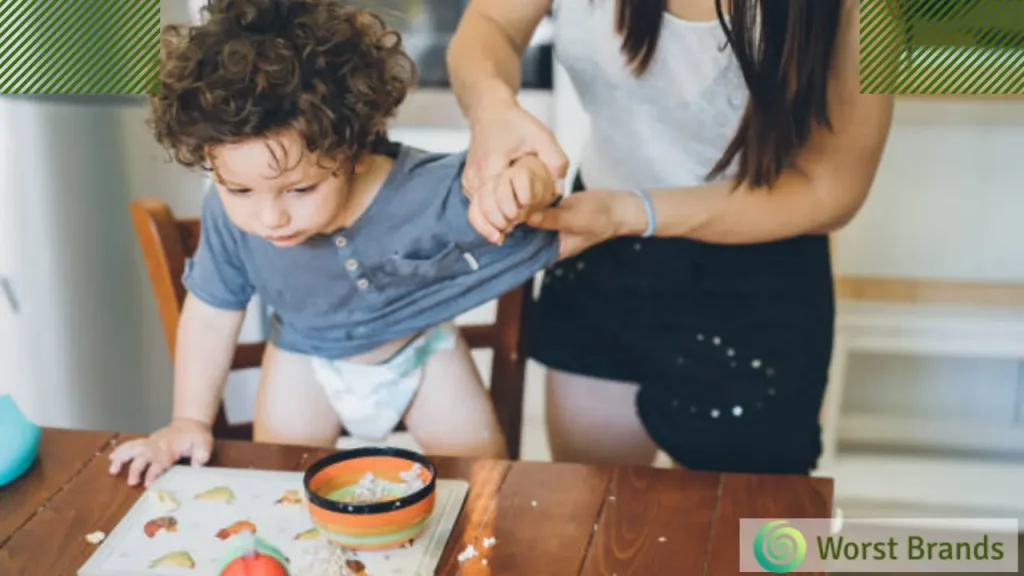 8. Plum Organics
Campbell Soup Company is behind this baby food brand. The brand says it focuses on adventurous eating by offering a variety of flavors. Now, let's examine something that lies below the surface level of marketing – their quality.
Almost 40% of their products violate the FDA's Cadmium limit, and Arsenic levels are also off the charts. What a bummer, especially for a brand that offers food for little lives.
Reportedly, their products have molds growing inside. Just thinking about this is giving all the gross feels-Yuck!
Spinach and Pea flavors are a bit too strong for some babies' taste– they don't seem hooked to this taste. The taste of the "Mighty four" is horrible, to say the least, especially the blue one. It has a bitter taste and lumpy texture.
Avoid this brand to save your little bundle of joy the displeasure of bad taste.
Reasons to Avoid:
Water like the consistency of the "Just Prunes" pouch
Toxic metals
Molds growing inside products
Horrible taste
9. Holle
Holle has an 85-year history- quite a journey for a baby food brand!
Although they claim to be working towards a healthier environment, there are too many things that caught our attention. There's a massive room for improvement, so till then, let's talk about the stuff that needs to be noticed.
Their products are costly – not everyone's cup of tea to afford. Besides, why spend a considerable sum of money on something you have cost-effective options for. Save your extra cash, folks!
Some of their products contain tree nuts. These lead to allergies in some babies. Now, think about spending so much money on something that makes your baby sick. So foolish!
In addition to the tree nuts, palm oil as a fat source is not well-received by this industry either.
Maltodextrin is added as a carb source which causes allergic reactions, bloating, and gas problems in babies.
Reasons to Avoid:
The price point is high
Contain allergens
Palm oil as a fat source
Top 3 Reliable Baby Food Brands
We know you are still looking for a trustworthy brand for your little sunshine.
So, to ensure you don't get intimidated by the floor-to-ceiling shelves at your local grocery store, let's look at some recommendations.
1. Yumi
They are a food subscription company that delivers to your doorstep. Plus, they are Certified Organic by USDA, so you automatically can trust their credentials.
Their food is free from additives, free metals, excess sugar, gluten, and preservatives. What more do you need?
Moreover, their jars are recyclable and free from BPS. These are toxic substances used in making food containers.
Why Do We Love This Brand?
No artificial flavors
You can add different flavors each week
No free metals
Recyclable packaging
2. Once Upon A Farm
This one offers cold-pressed food that is crucial to preserving the nutrients in food- A splendid attempt indeed!
Their partnership with "Raised Real" provides food that supports baby-led weaning and helps babies understand how to use different utensils. Once Upon A Farm also offers a huge variety of foods.
So whether you are looking for food for your 3-months-old or your 2 years toddler, you will find everything.
Other than that, they include no added sugars. So, you don't have to worry about the unhealthy calories.
Why Do We Love This Brand?
Preserve all the nutrients through their technique
Helps baby familiarize with different textures of food and utensils
No added sugar
3. Baby Gourmet
Baby Gourmet offers food in portable pouches and not just that, but with a resealable lid too. This shows how thoughtful of a brand it is to implement such steps!
On the other hand, it has an endless variety to choose from. It caters to all types of picky-eaters. They have BPA-free packaging and do not contain preservatives like citric acid, so they are safe to eat. Way to go!
Why Do We Love This Brand?
User-friendly packaging
Lip-smacking taste
Great variety
Free from preservatives
Also Read: Worst Diaper Brands
Conclusion:
At the end of the day, what matters is that your baby stays healthy and happy. Baby's health and parents' faces wreathed in smiles; seeing their babies at ease means the most to us.
We have mentioned some of the worst baby food brands to avoid for your baby to be healthy. Also, the best brands mentioned are a cherry on top for our stressed parents.
Share this with new parents to help them avoid the wrong brand. If you have any questions, let us know, we'll be glad to help.
Cheers to parenthood!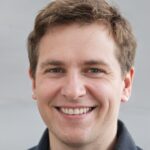 Steven Settles is a professional content writer with over 7 years of experience in writing for different niches, including brand reviews, technology, fitness, and more.
Currently, he is working as a content writer for WorstBrands, where he provides insightful reviews of different products, including home appliances, outdoor gear, fashion, and kitchen products. In his free time, Steven enjoys traveling and exploring new places.